IT'S ABOUT TIME!
Posted on August 19th 2016 by THEFASHIONGUITAR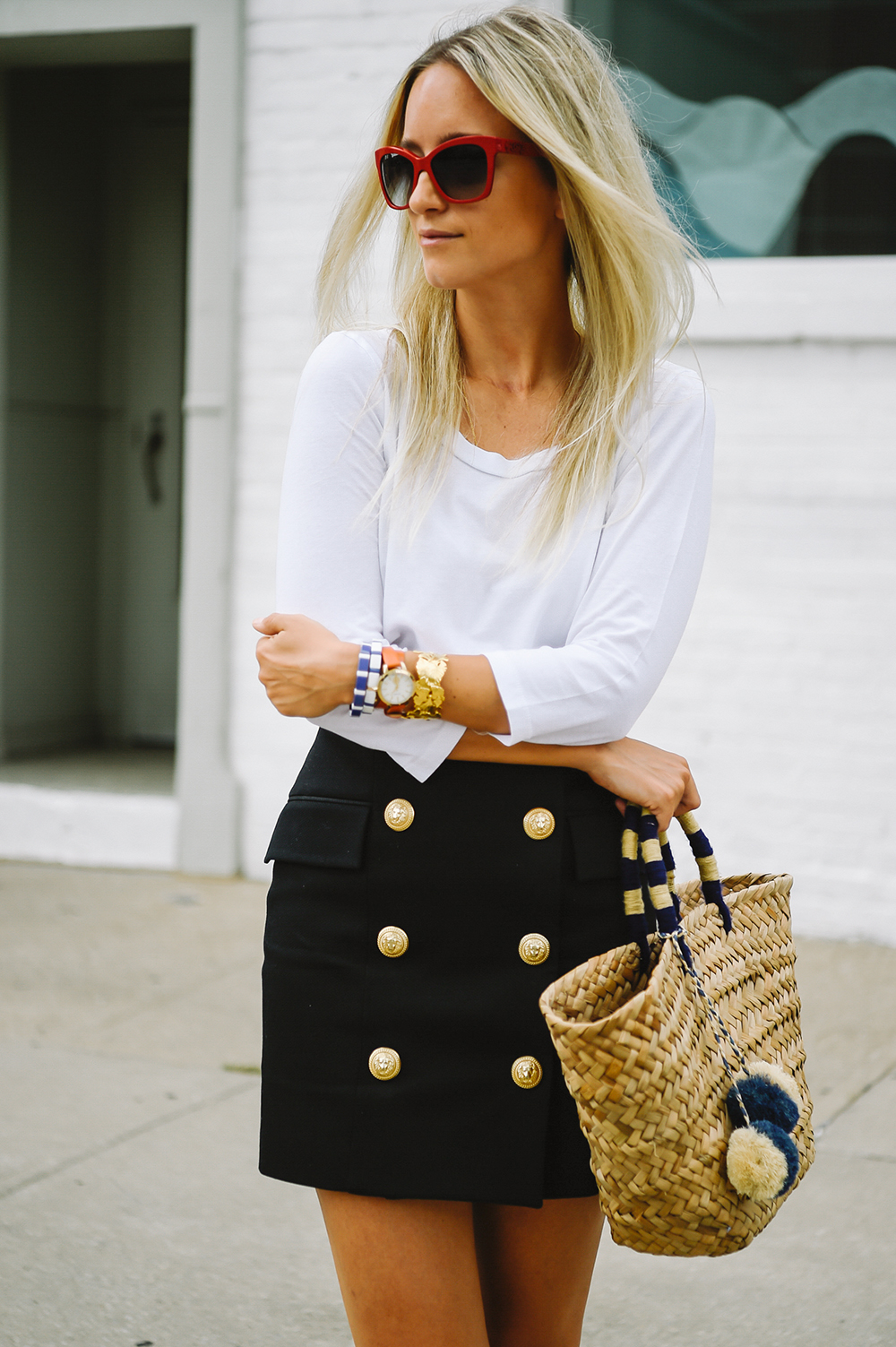 I'm always arguing with Thomas about how much time we need to get to the airport, and how long in advance we need to be there. There's so many factors to consider, for example, when it's not work related, we travel Economy, and that comes often with very long lines at the airport. I'm one of those people who gets really annoyed by inefficiency, so image those queues and me being surrounded by people who I feel are not being as efficient as they could be. Sorry, please don't take this personal, but if you spend a lot of time on airports, you are amazed by the many different types of "travelers". Anyway, time is an issue, I hate waiting, I hate being late, and especially when we are traveling with the kids, I want NO STRESS. So I like to leave really on-time…
Well, I won't bother you with my personal airport-time-issues any longer than needed, but talking about the concept of time, brings me again back to my "search for the perfect summer-watch". I started this at the start of summer, and since we still have some time left before Fall kicks in, I had to try at least one more style, before finishing with the watch I love most!
Something not completely new to me, but until I received one from Tory Burch at the beginning of this summer, I never considered a double strap watch. However, I was so pleasantly surprised by how I loved it on my wrist, and how well it worked in combination with my current jewelry affairs, that I decided I wanted another one. Here she is: In perfect orange, with just the right amount of gold color accents – the Collins Double Wrap Watch. One that's definitely suitable for my next trip to France for family, friends, and wedding fun!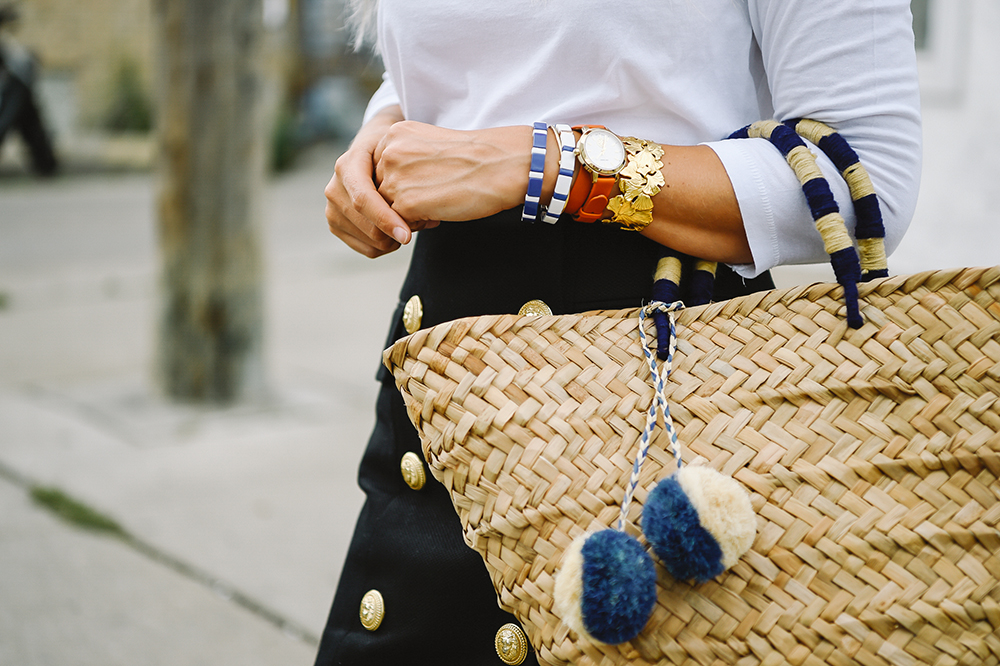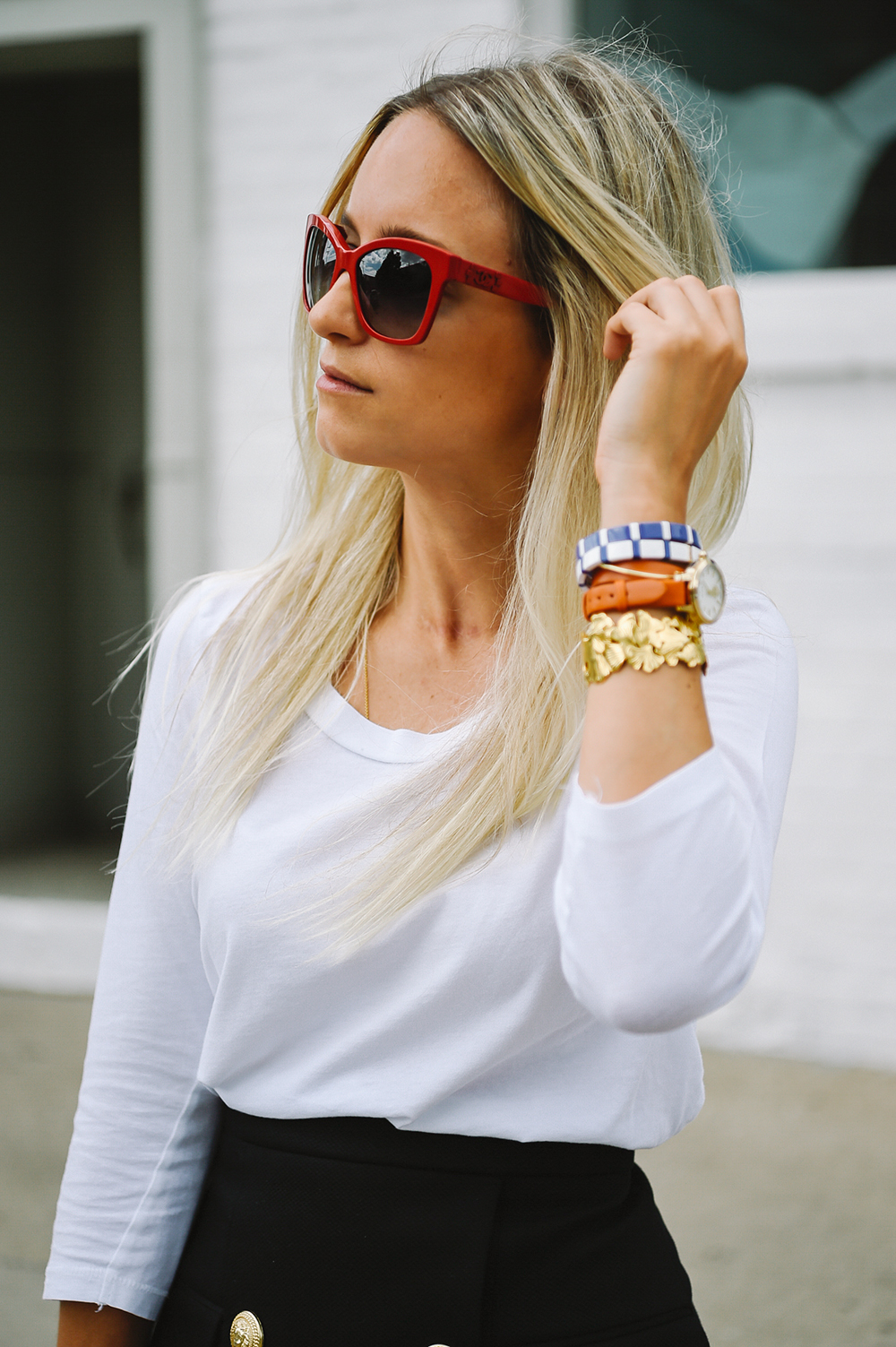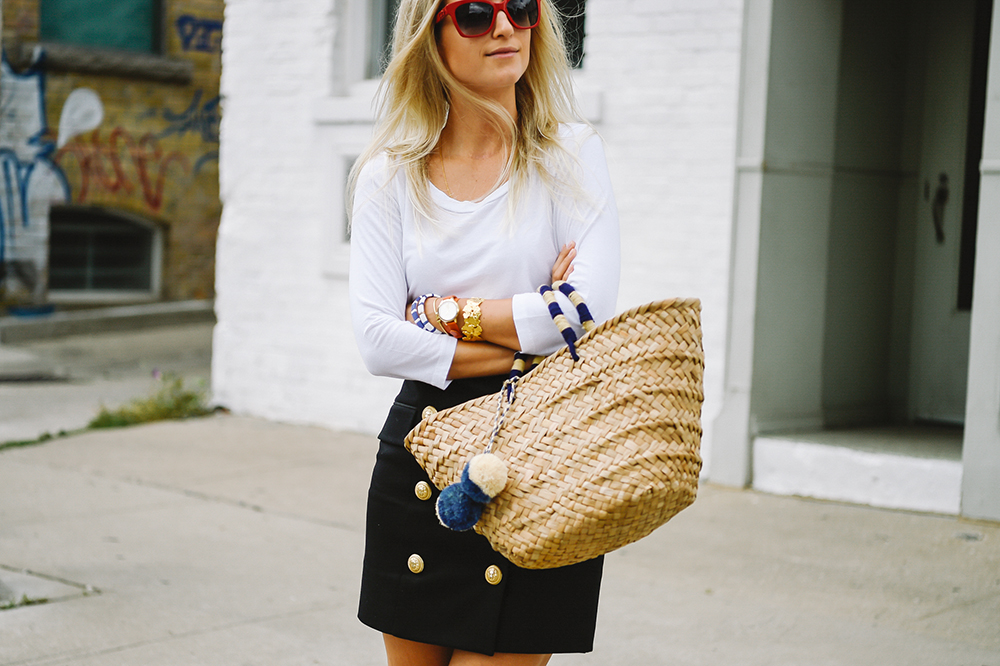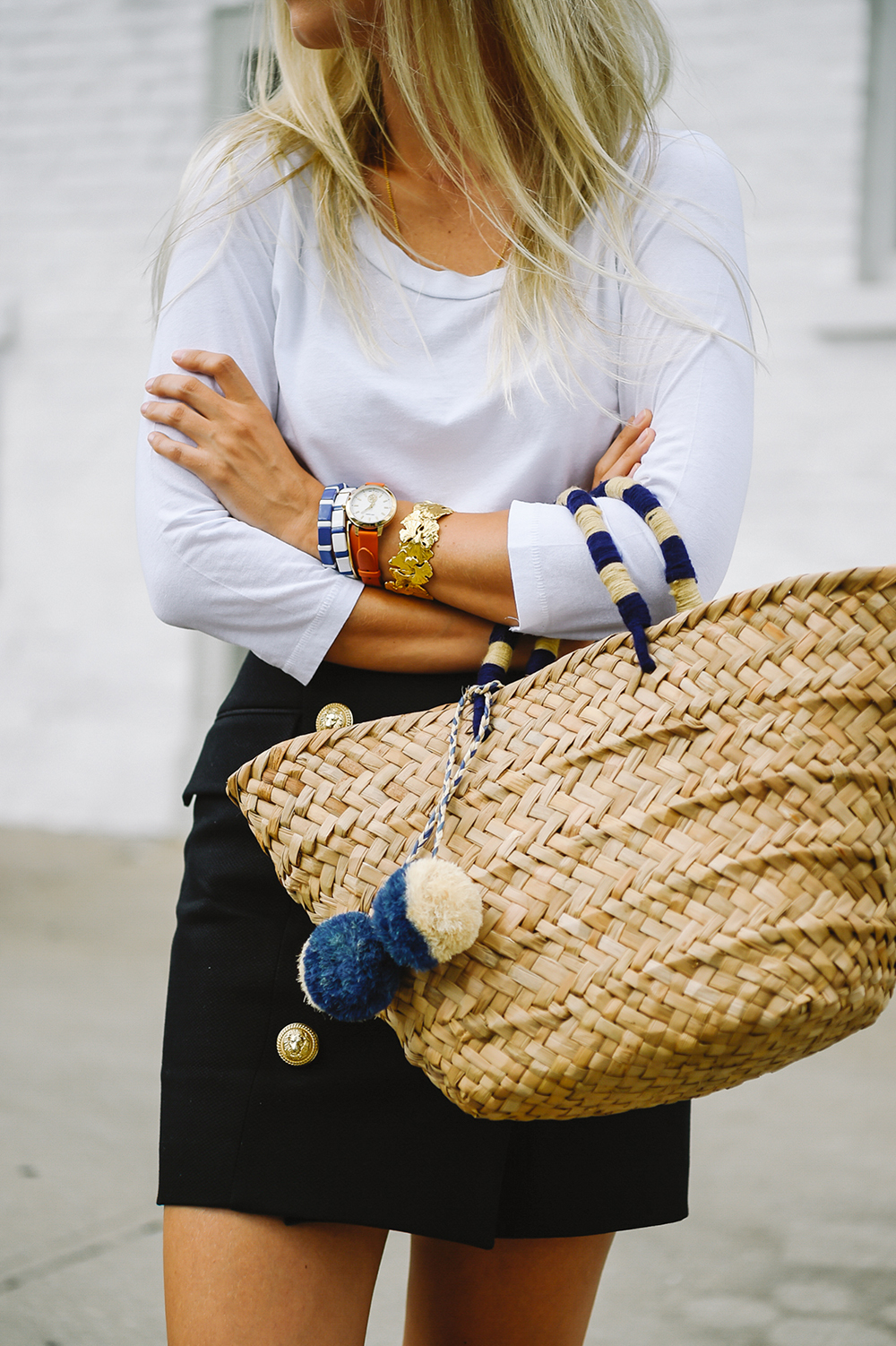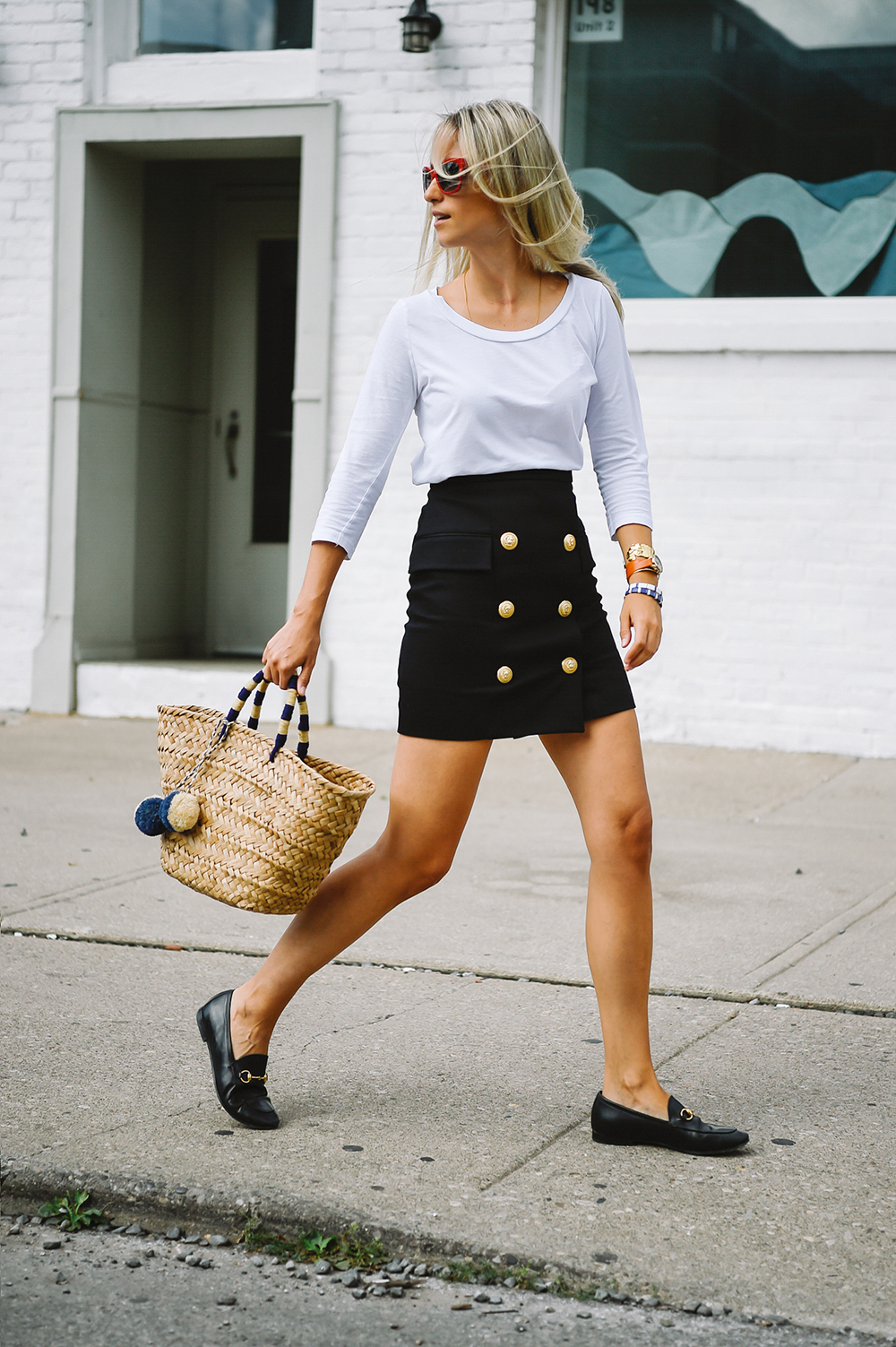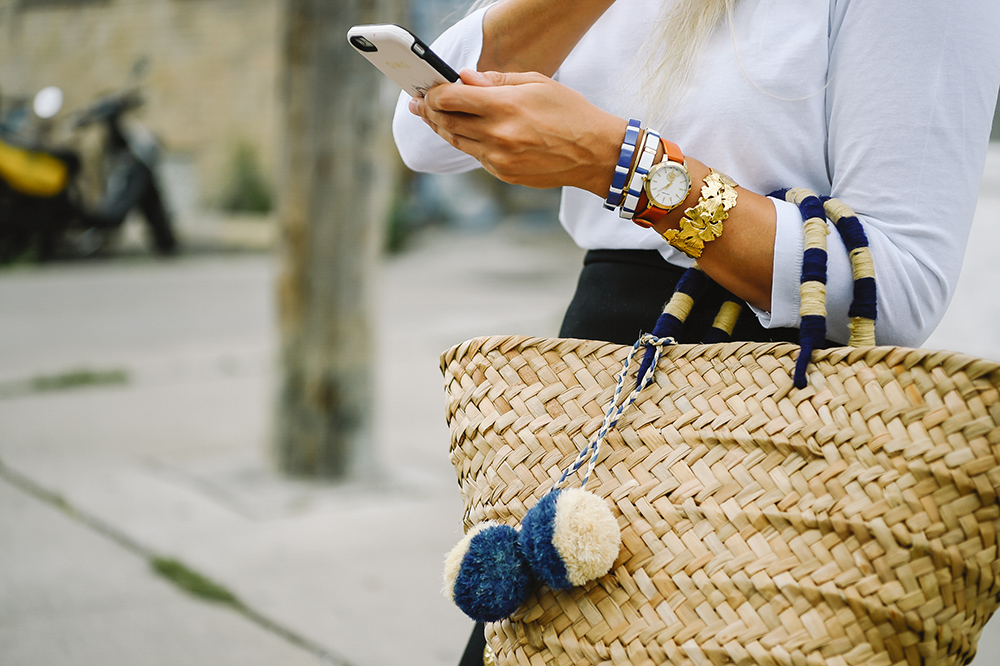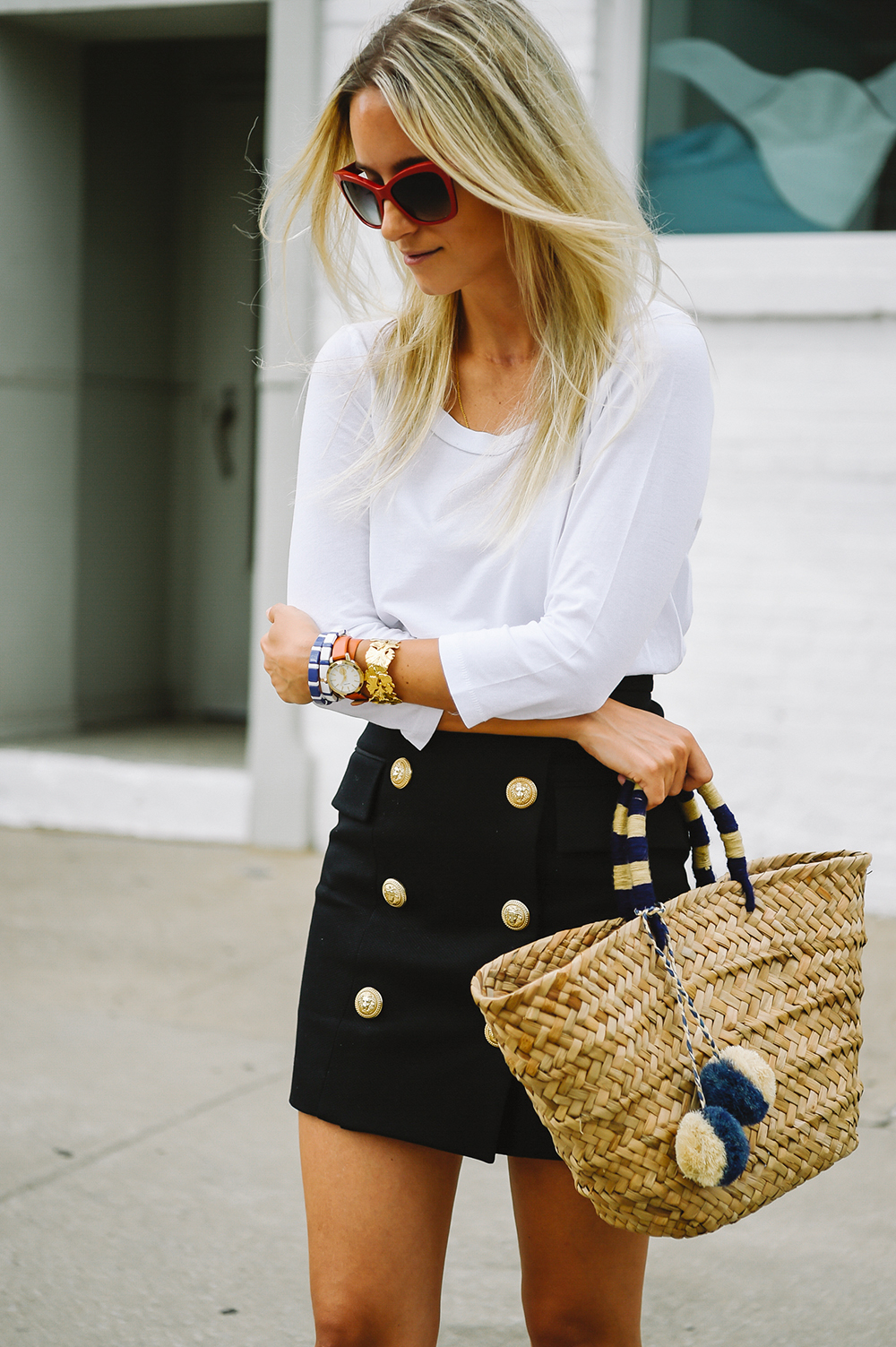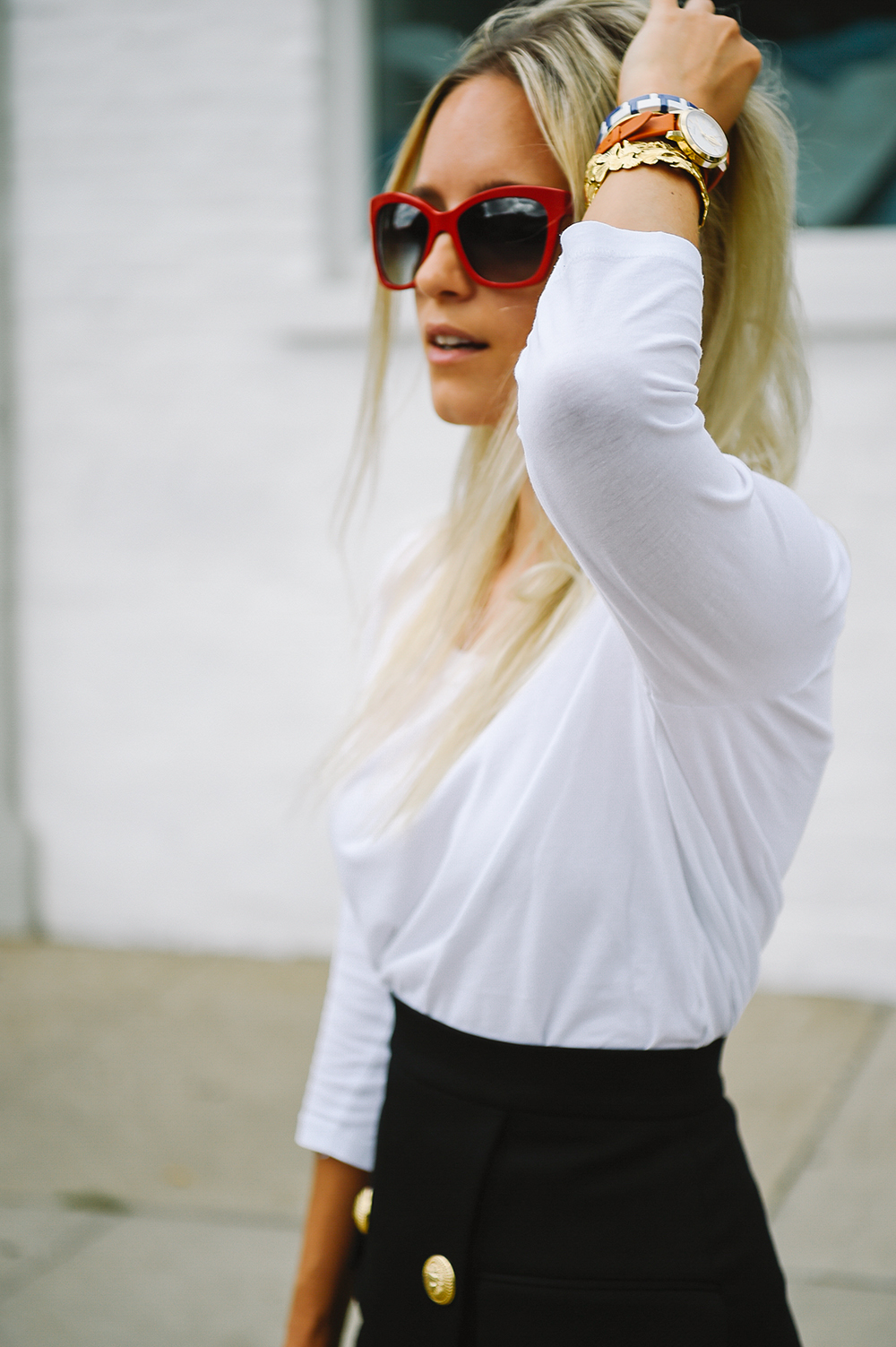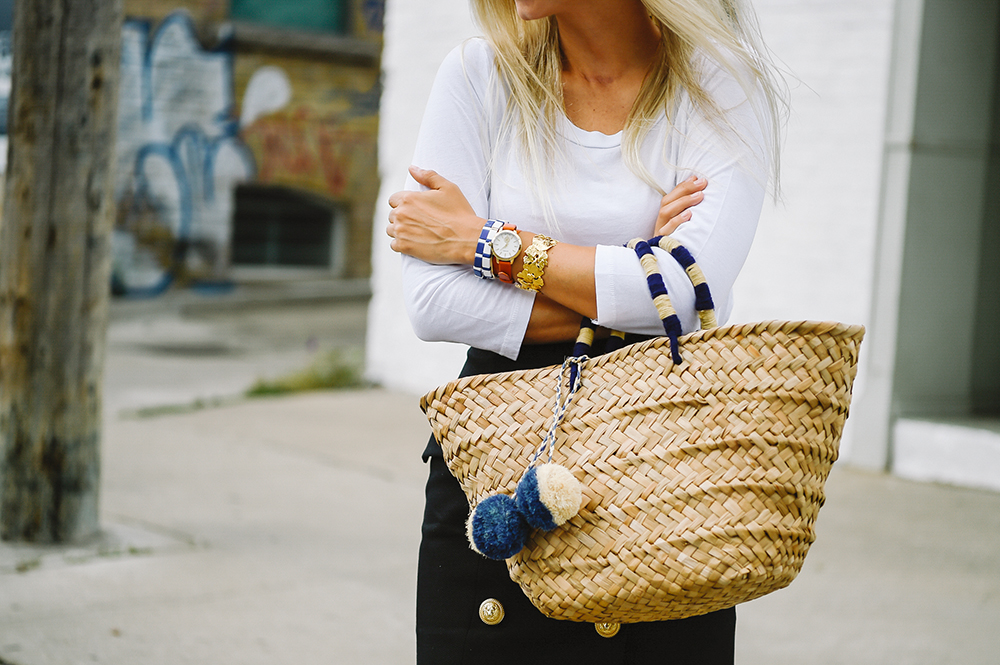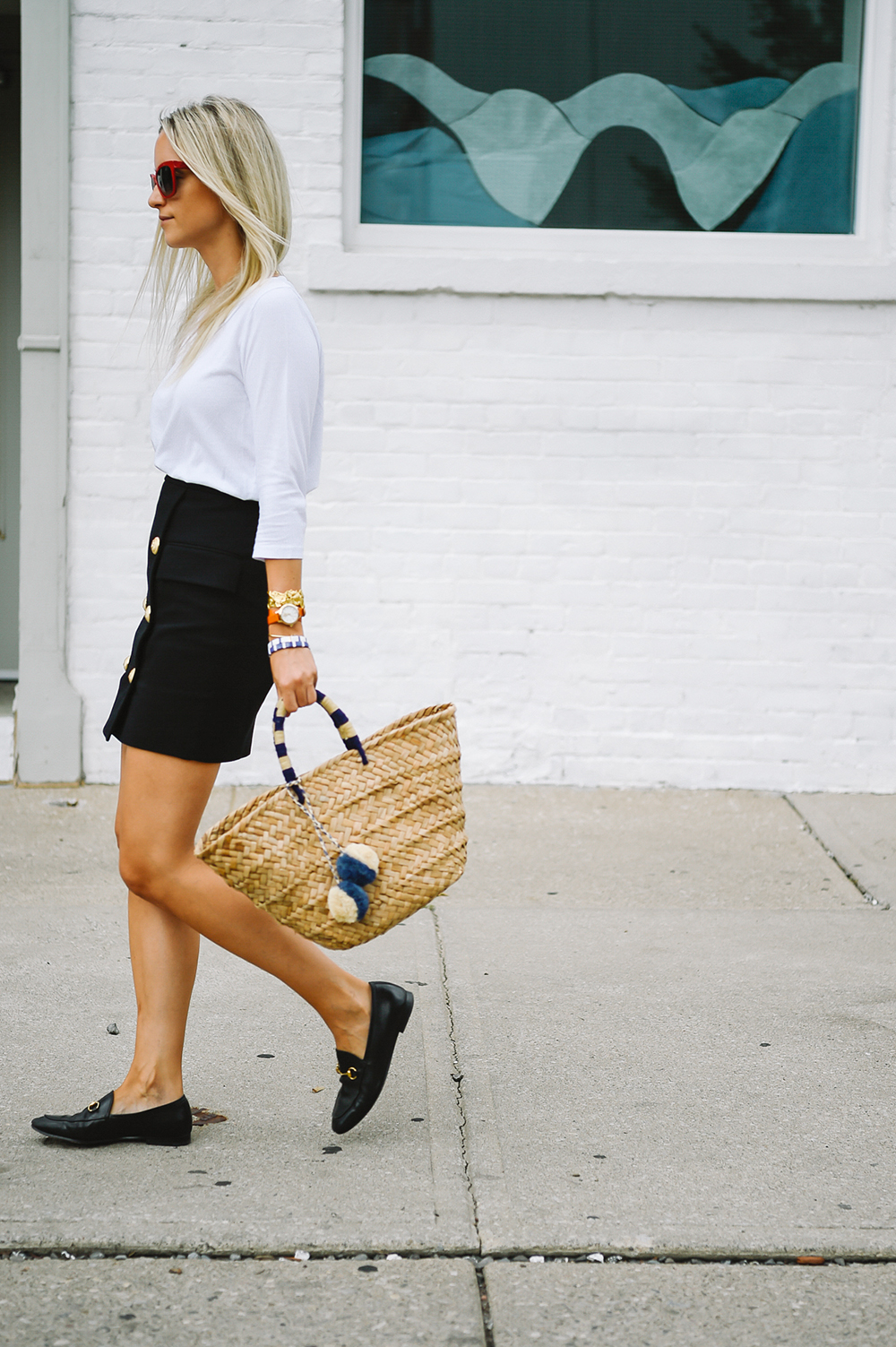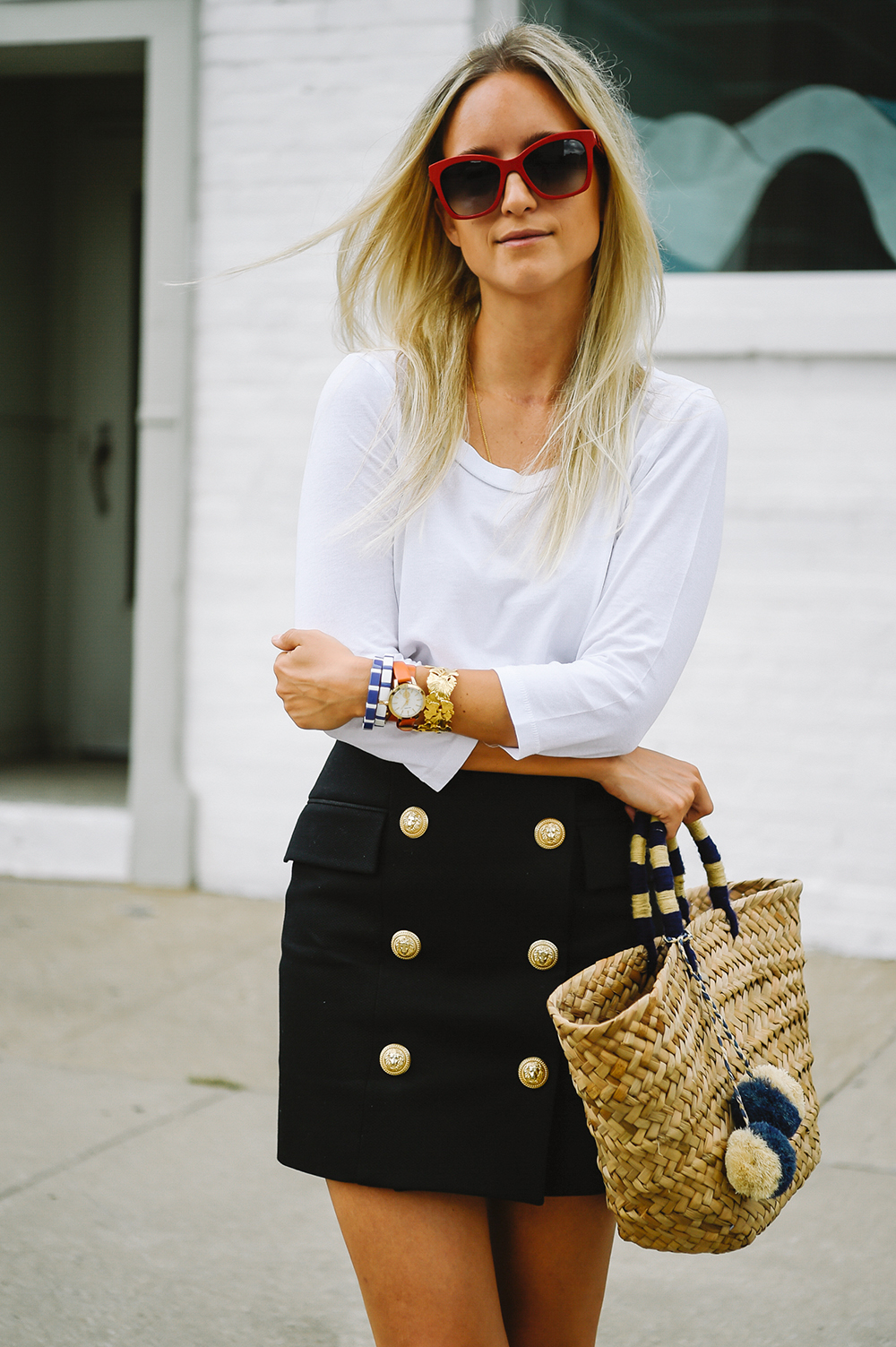 Zara top | Balmain skirt | Chanel sunglasses | Kayu Design bag | Tory Burch watch | Aurelie Bidermann bracelet | Roxanne Assoulin bracelet.
Check out the Fall 2016 Tory Burch watch collection here!
This post was created in collaboration with Tory Burch #ToryBurchWatches
Photos by Daniel Kim (Walking Canucks)
YOUR THOUGHTS