BACK IN TIME WITH GUCCI FOR NET-A-PORTER
Posted on August 10th 2016 by THEFASHIONGUITAR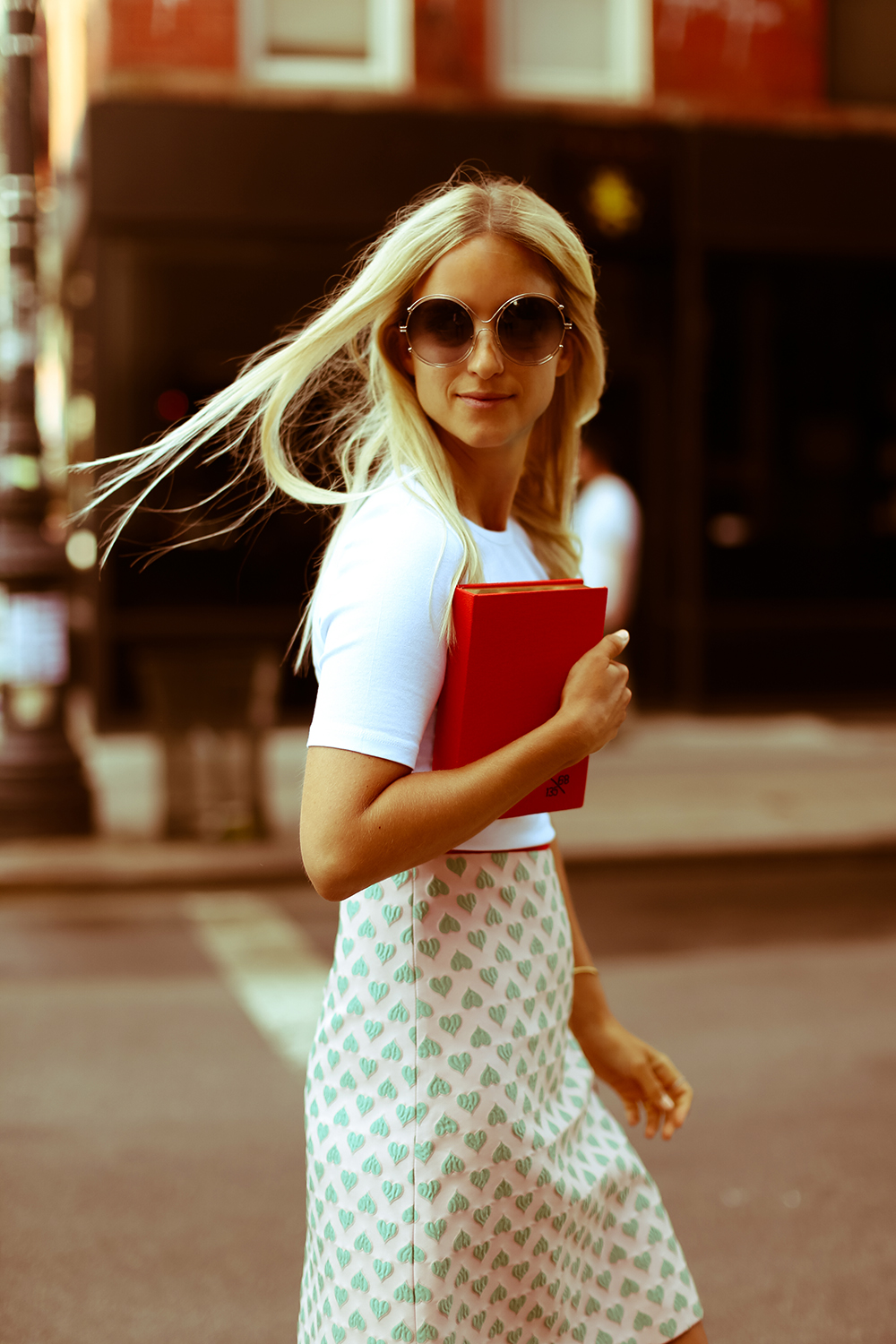 Without having found out exactly why, I feel extremely pulled towards 1960s/1970s street style photography lately. Maybe it's the influence of this era that we are seeing in so many of the current collections – Gucci for example – or the fact that I'm living with someone who loves searching the internet looking for our next investment – I realize buying art and photography sounds a bit pretentious, but you have to start somewhere, and we are obviously starting small – but in any case I'm loving it. And it's not only the fashion that mark this time-frame what makes me obsessively hover on Pinterest, but the type of films that were used – which brings those magical colorings in the photos – and the way photographers worked with natural light, and the roughness of the cities back then – the contrast of the beauty in those places – is what I'm intrigued by.
Nowadays we have photoshop, and lightroom, and VSCO, that can bring you a great deal closer the look and feel of those retro photos, but nothing beats the artistic value of those old photographs. It's the real deal. So, until I find more time to shoot with old films in an analog camera, I'm happily editing myself "back in time". Like I did with today's look, where I'm wearing one of my favorite skirts in my wardrobe right now: the one from Gucci for Net-a-Porter. I think with the loafers, the simple t-shirt, and the round sunglasses, the whole look is very 70s, yet the "Hello Kitty" appearance makes sure we don't go back to far in time…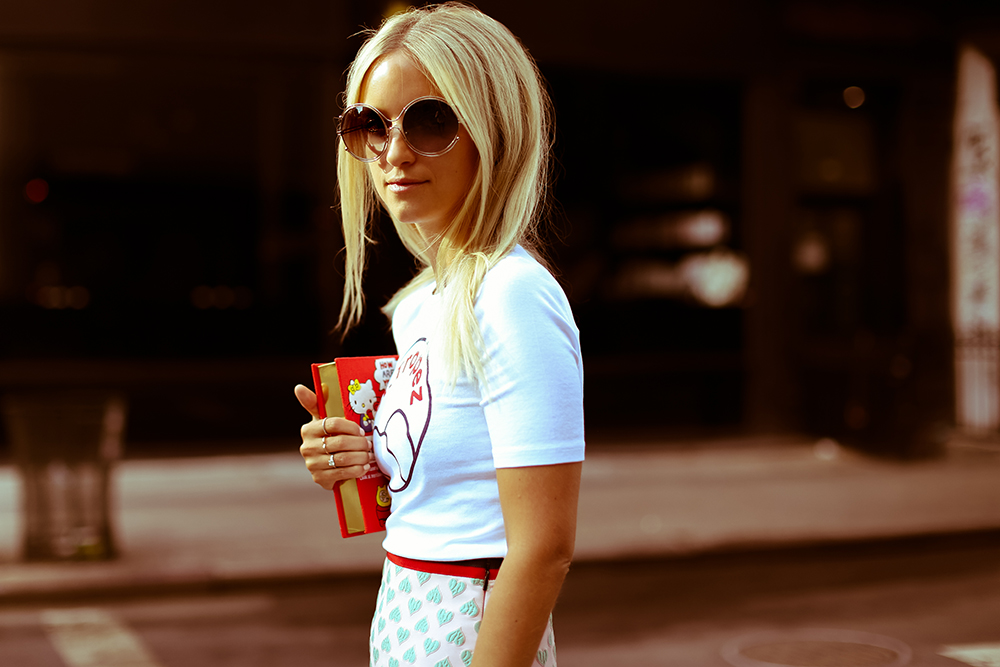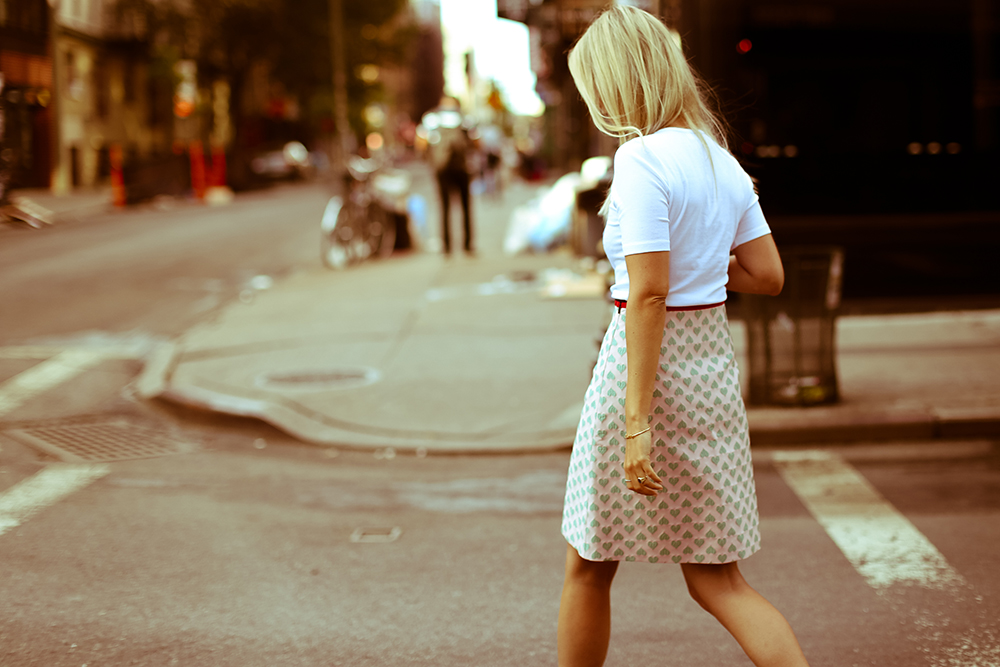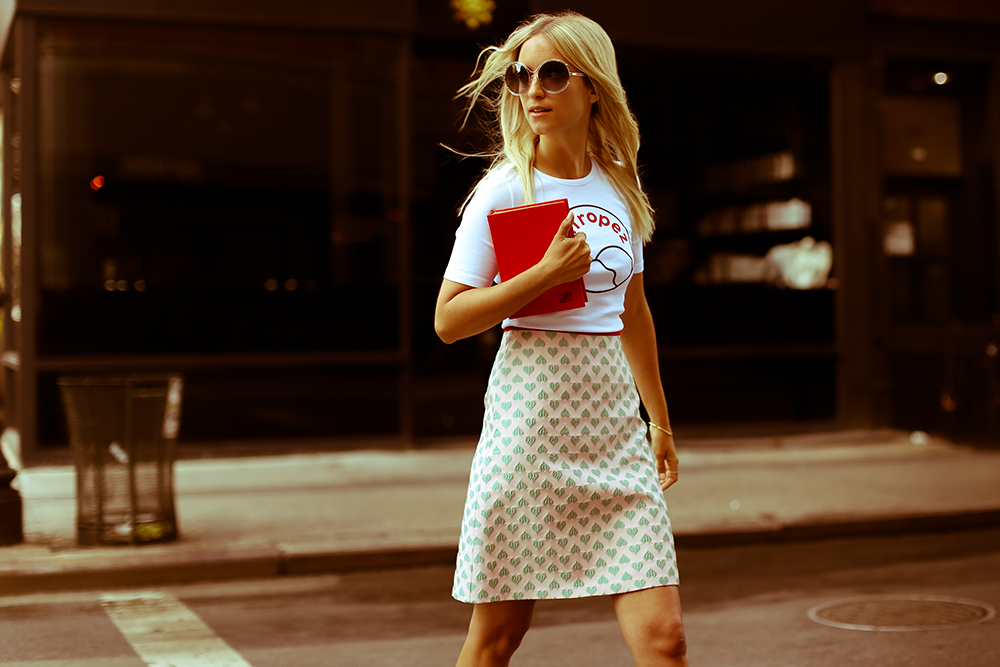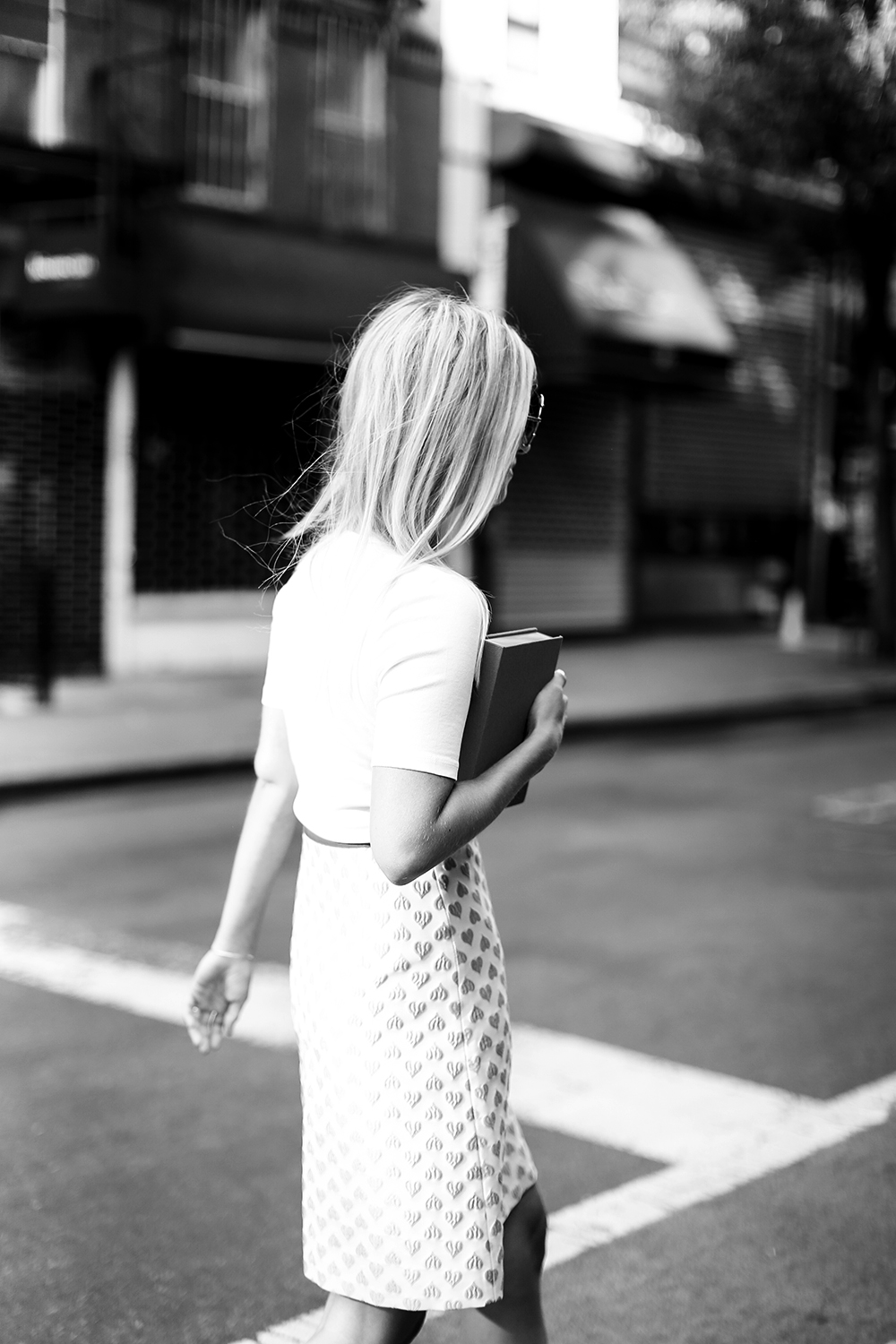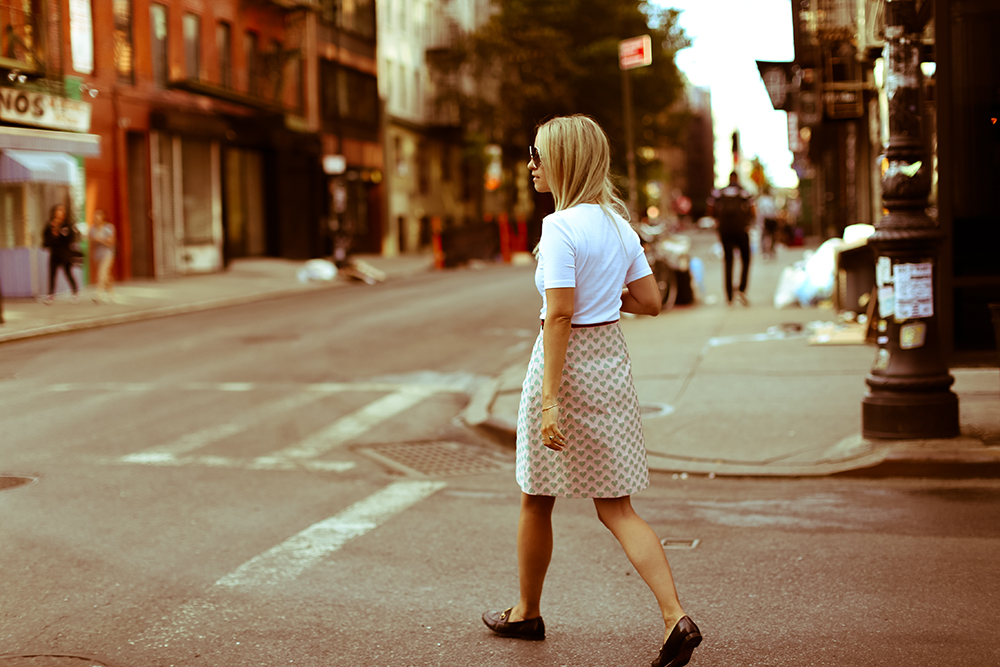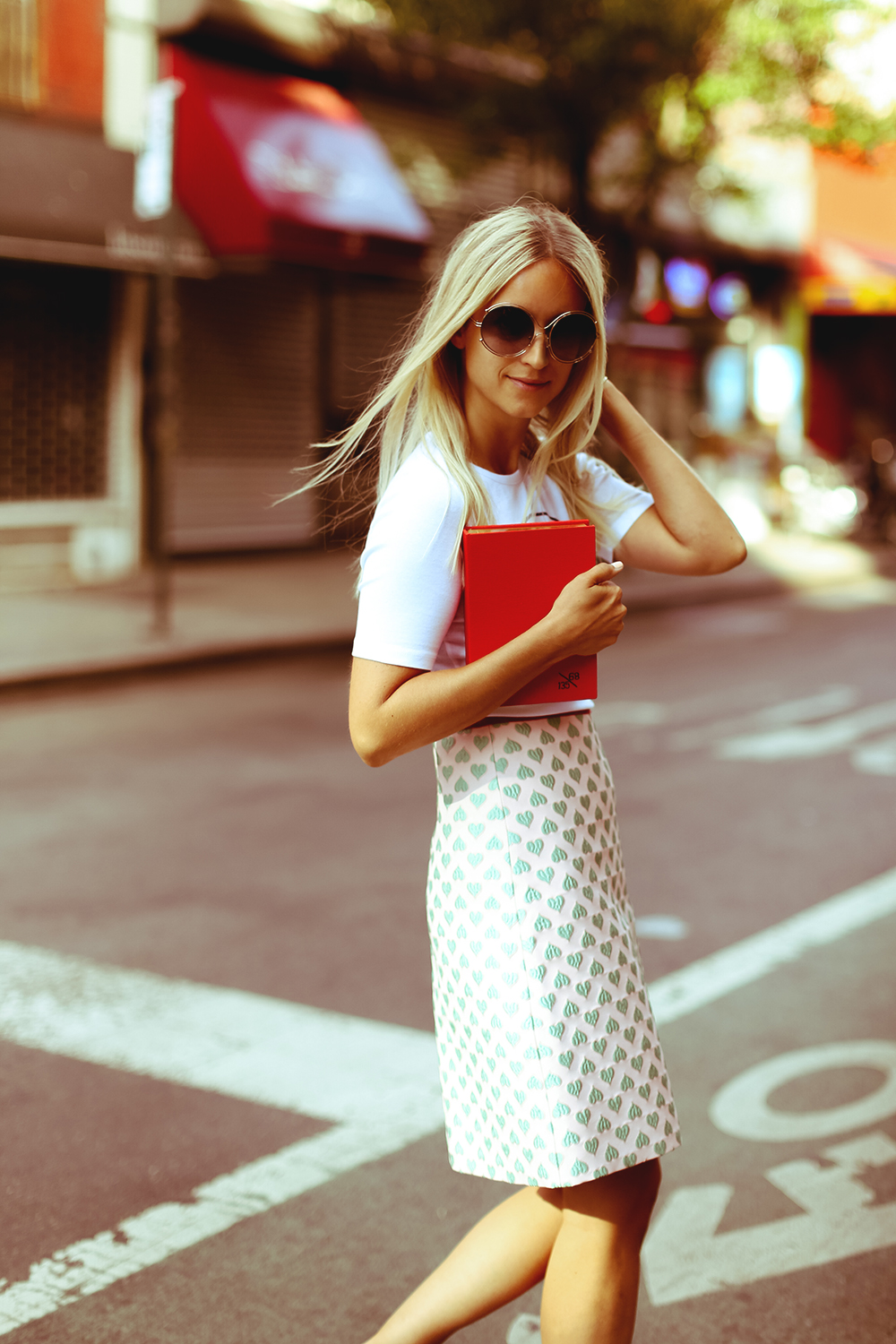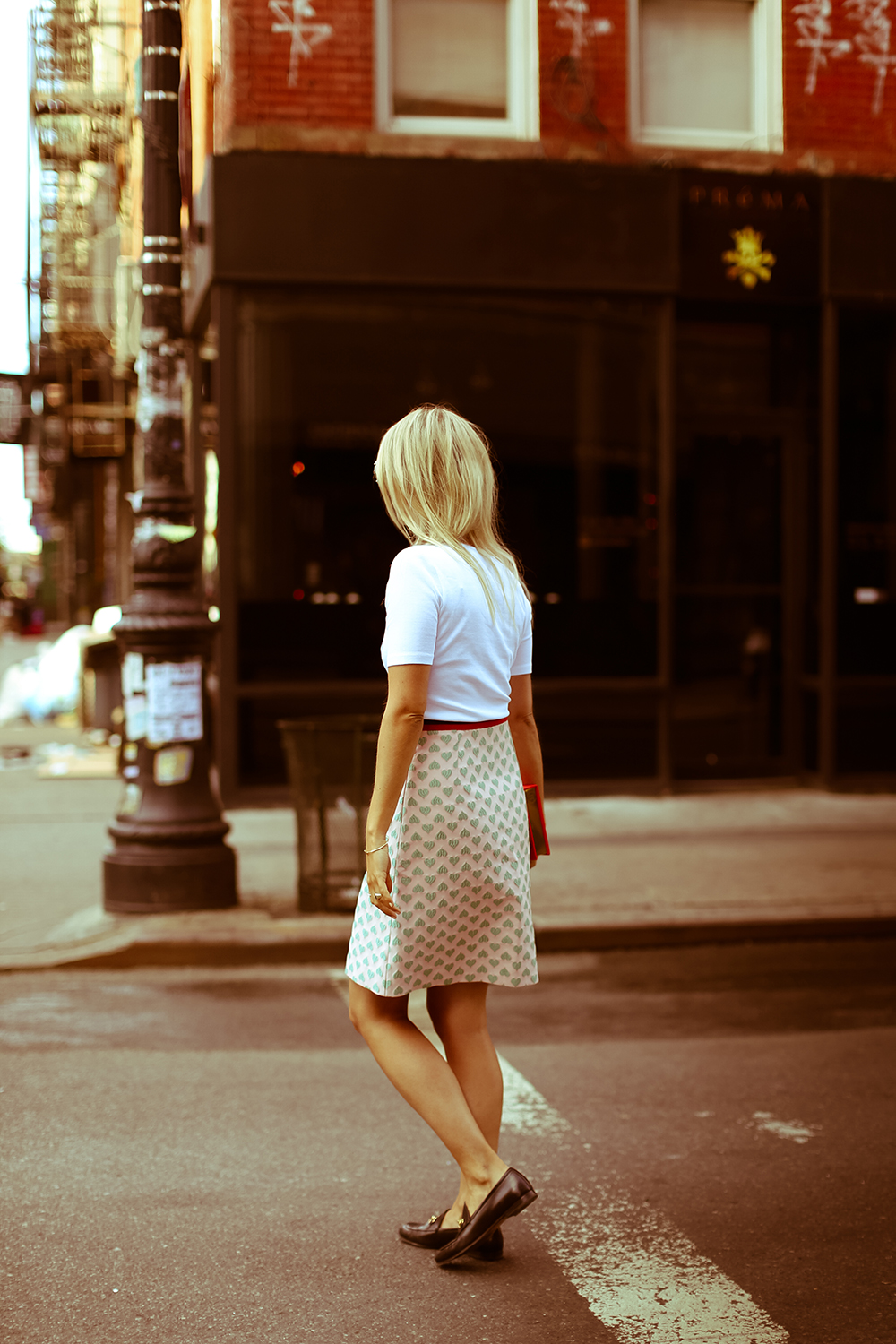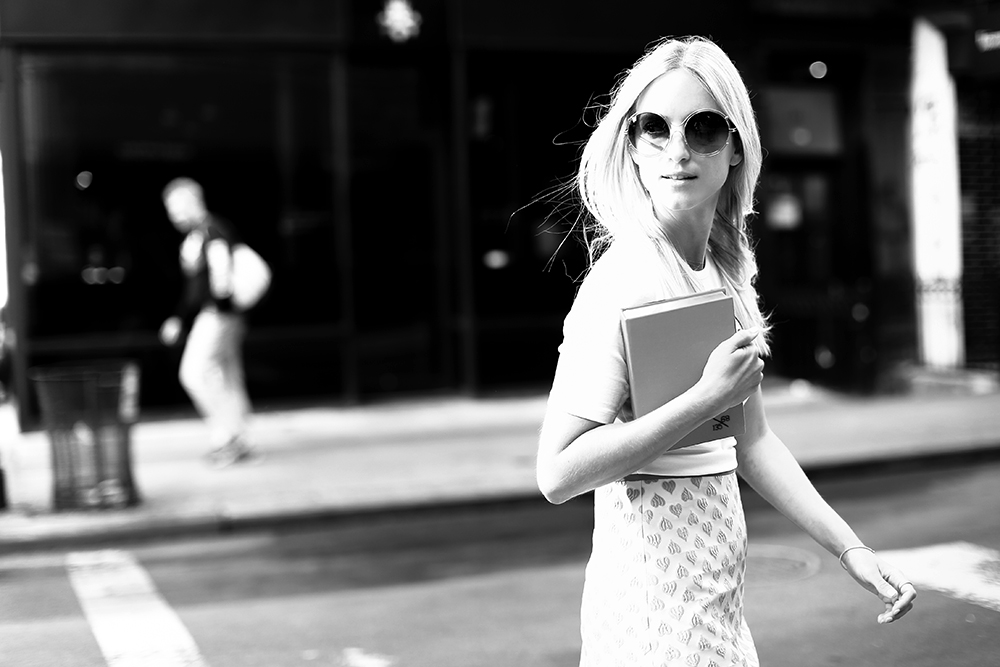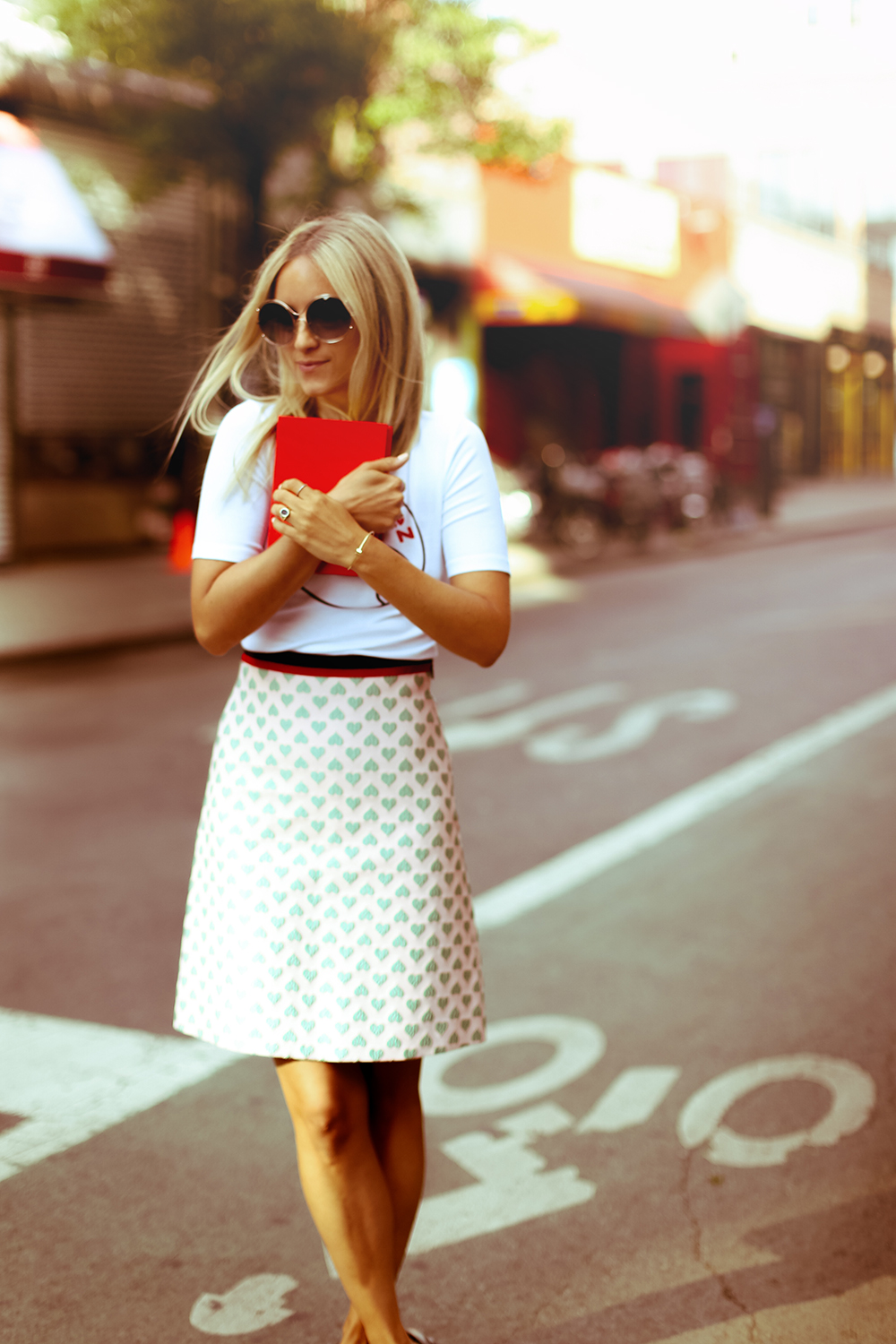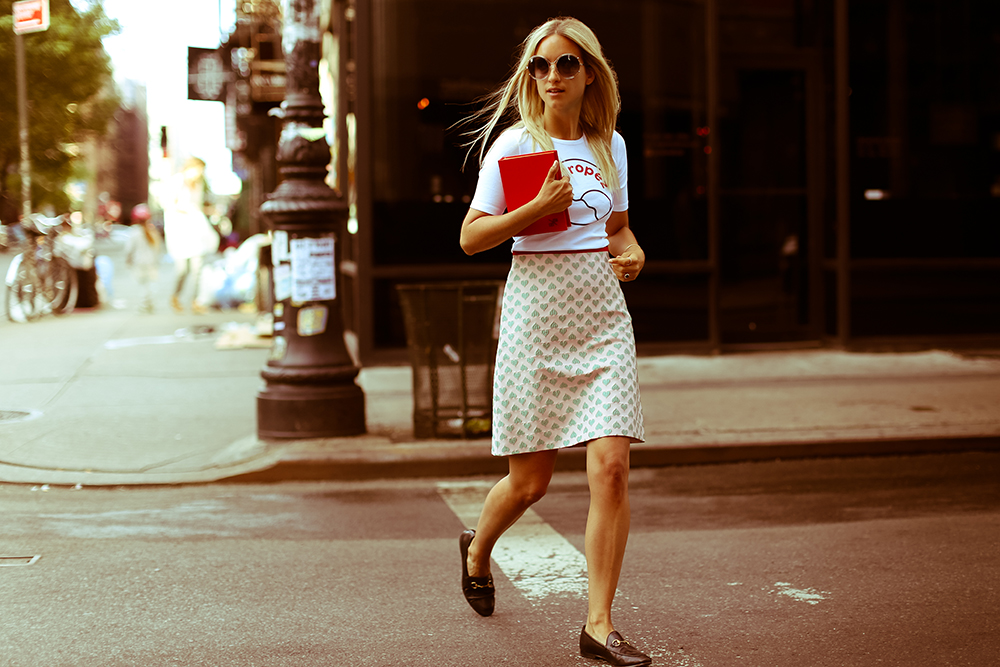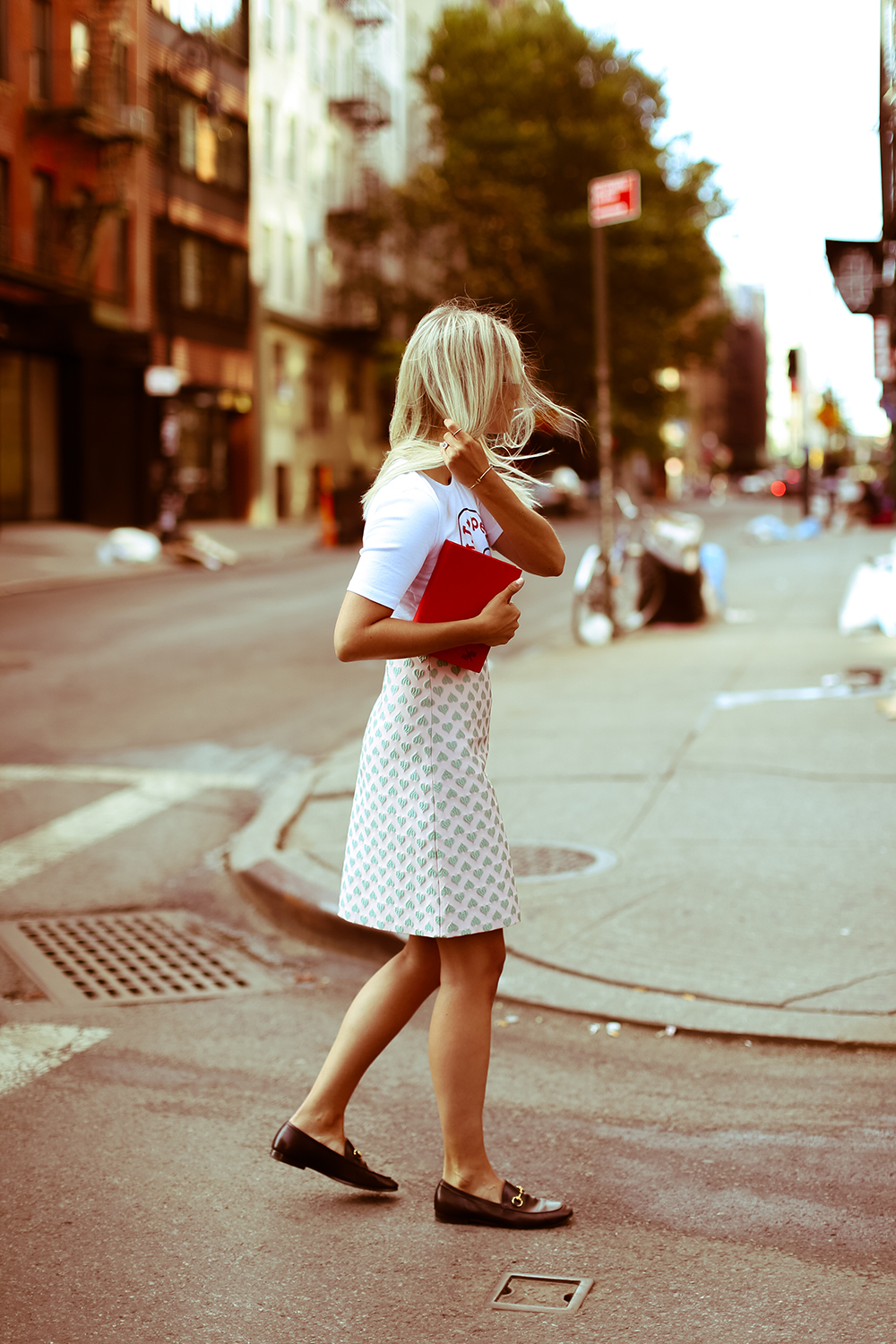 Gucci for Net-a-Porter skirt | Frame t-shirt | Gucci loafers | Chloe sunglasses | Olympia LeTan clutch.
Photos by Jeff Thibodeau @JeffThibodeauco
YOUR THOUGHTS
Highlighted