DRESSING FROM DAY TO NIGHT
Posted on May 31st 2016 by THEFASHIONGUITAR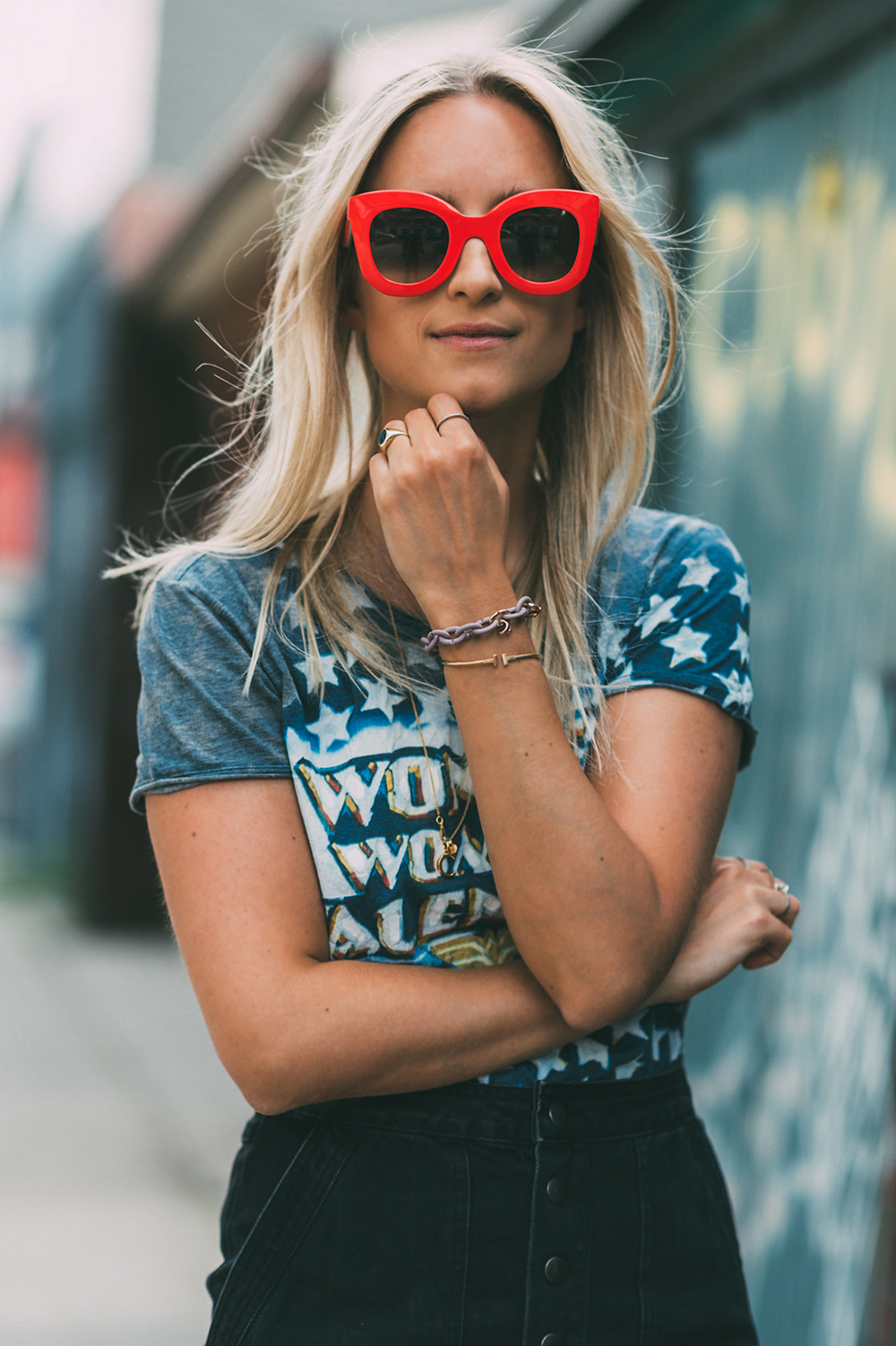 When it's officially really warm, I'm spending most of my day bare feet. Of course, only when I'm working from home, and not when I'm running out to grab lunch or an iced coffee. I mean, I feel really comfortable in my neighborhood, but going out bare feet would bit off, wouldn't it? So when I dress for that really warm day, which I then spend at my home-office, I dress comfortable, but just enough "dressed up" so that when Thomas comes home after work, I could potentially slip on some heels, and run off for dinner.
Now realistically, we don't run off for dinner that often. Simply because motherhood is freaking exhausting, and the thought of spending the evening in is often just so much more comforting… And I don't feel bad about that at all. I passed that FOMO-station a long time ago.
Of course, when it's a Friday afternoon, and I have that "weekend-feeling", I do sometimes long for a careless evening of white beers and a late-night crash dinner at our favorite Thai. But, as I said, motherhood is exhausting, so spending the night in, means I drink my favorite white beer on our roof, we get that Thai anyway – take-out forever – and I could keep my heels on, or just spend the evening bare feet too.
I hear you think, those shoes are made to be taken-out. And I agree. But fact is, nowadays I feel equally as happy when spending that Friday night in. I actually am already looking forward to the next. It's the ultimate weekend feeling and can't even describe… Is it Friday yet?
Ps. Small exciting thing I almost forgot to share, but I'm wearing one of my new bracelets for X Jewellery – very much loving the lilac. What do you think?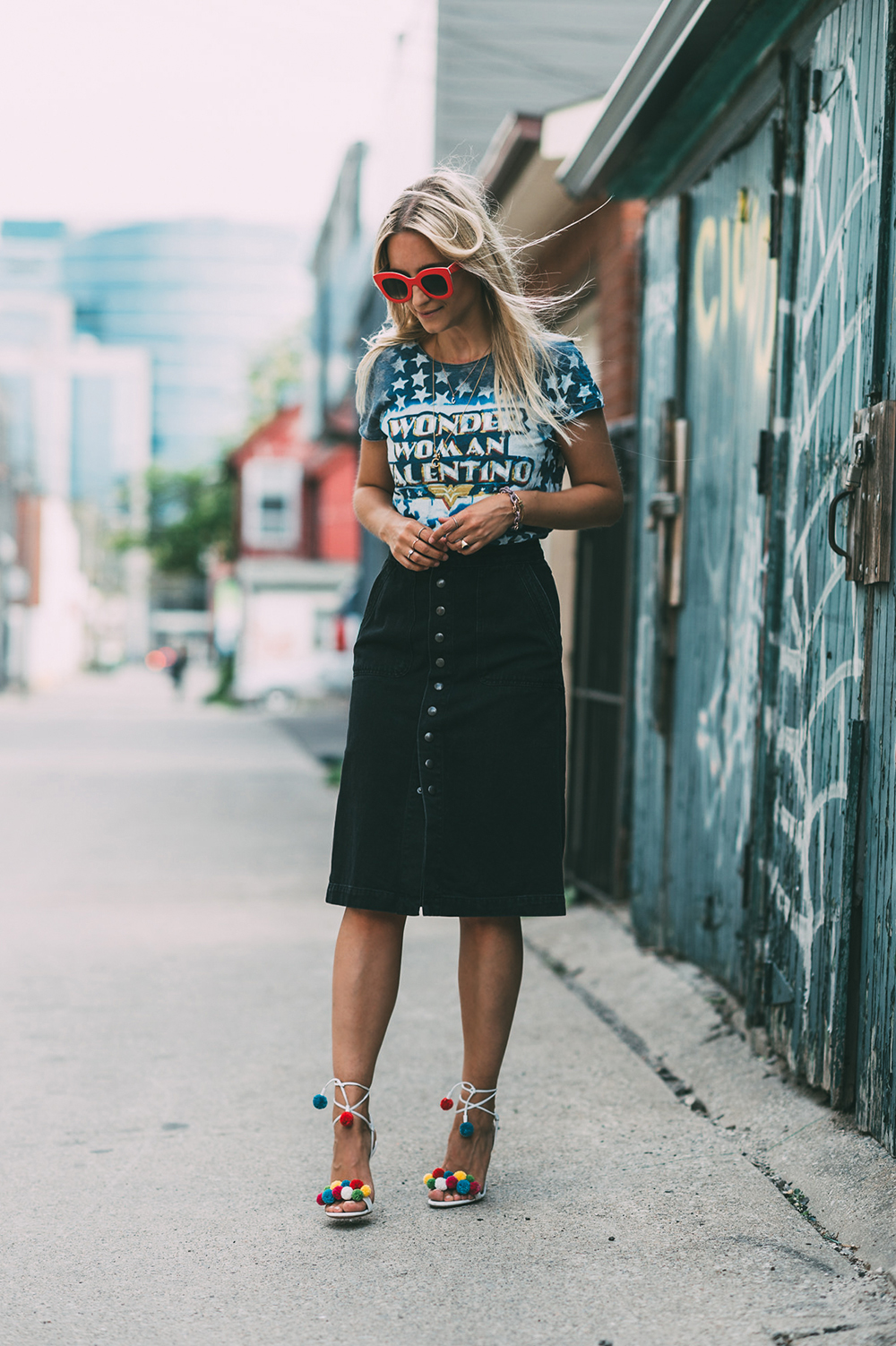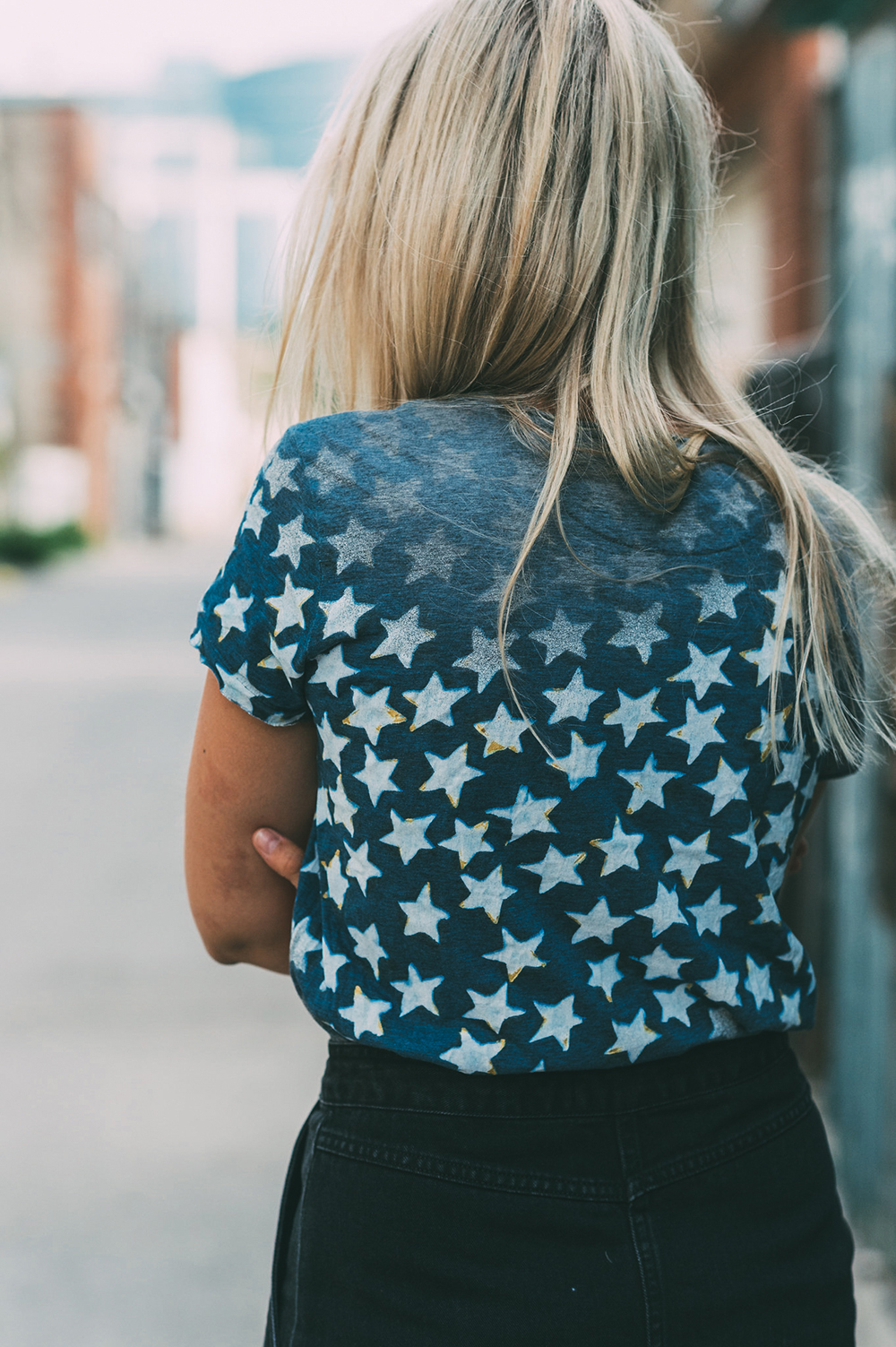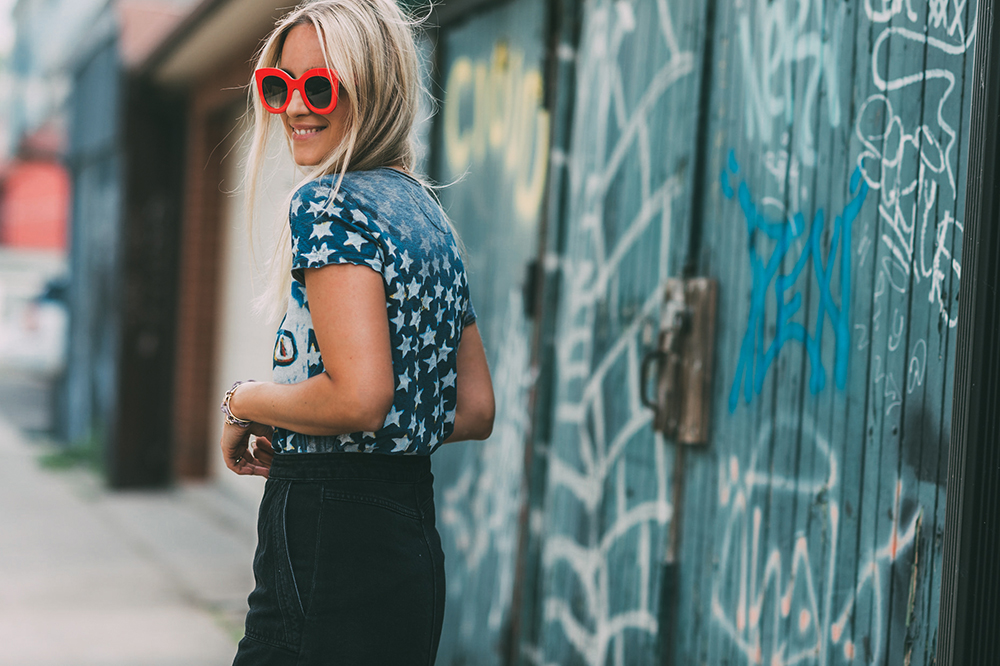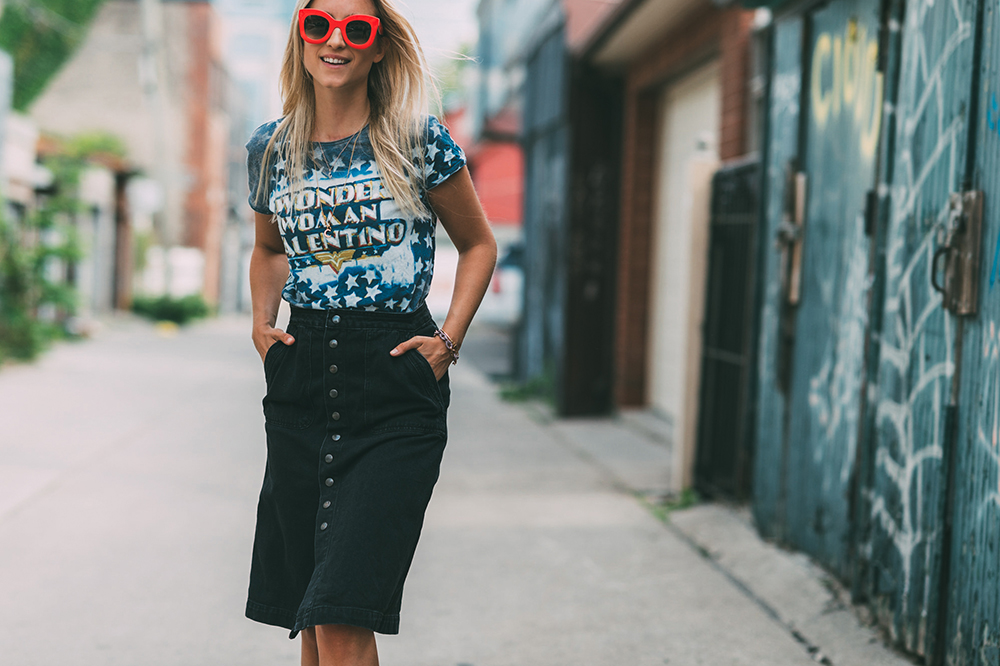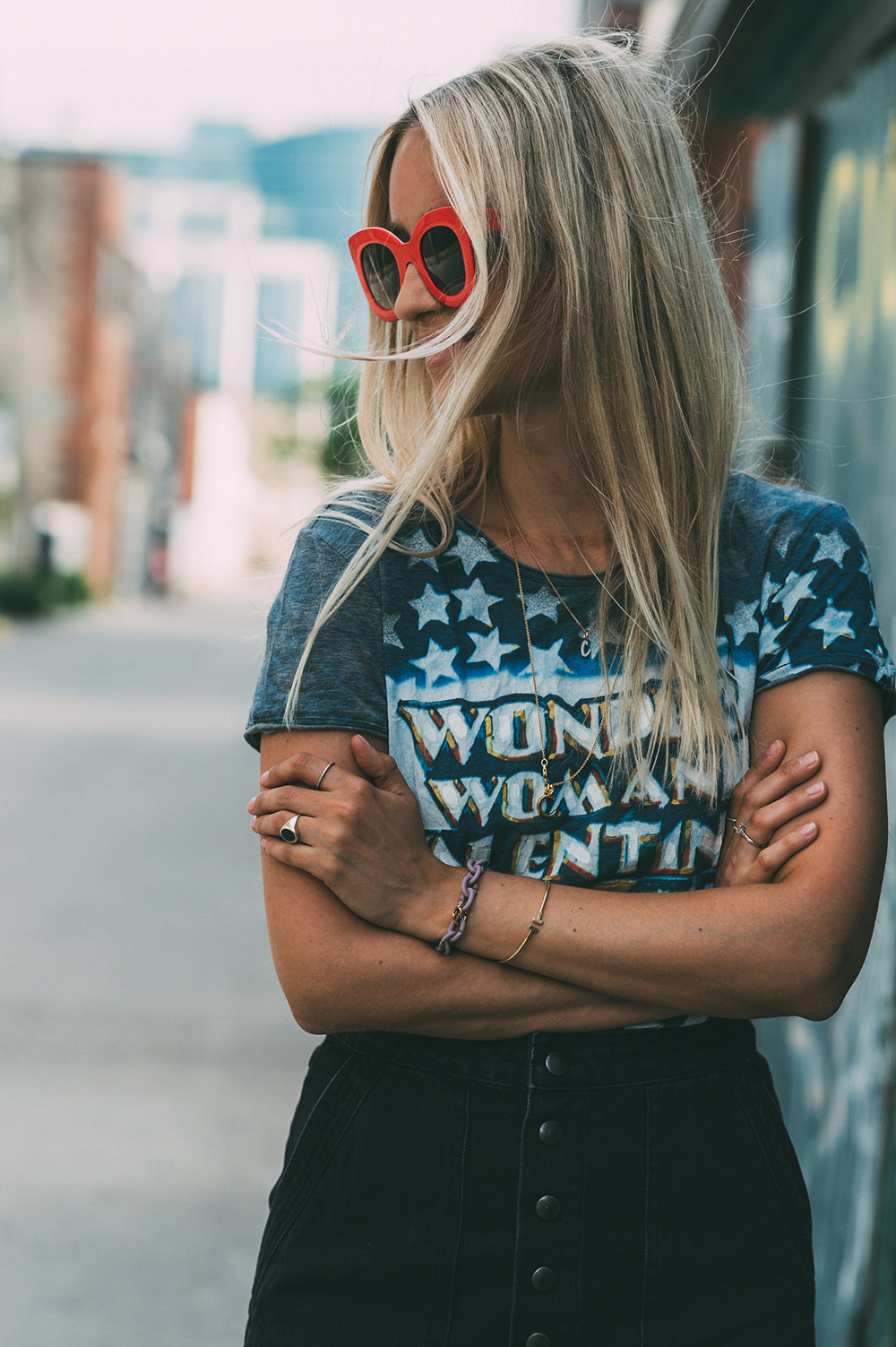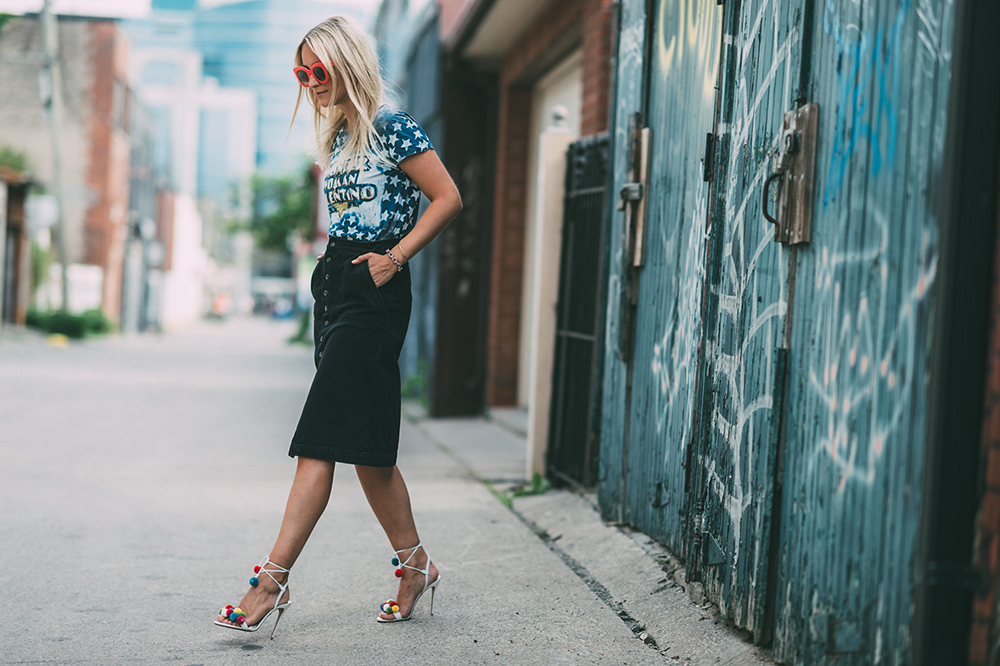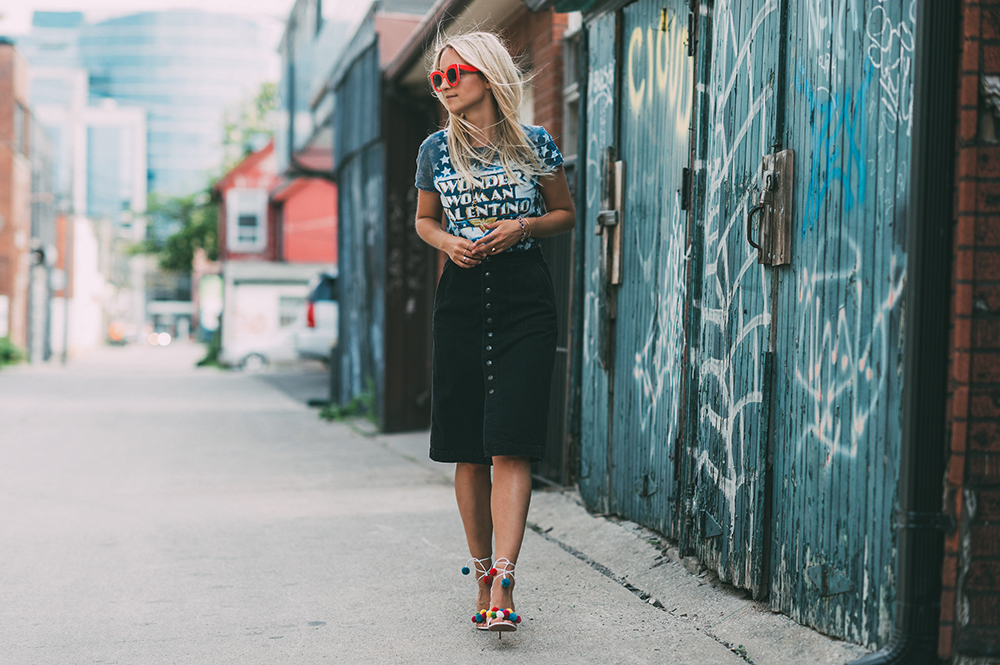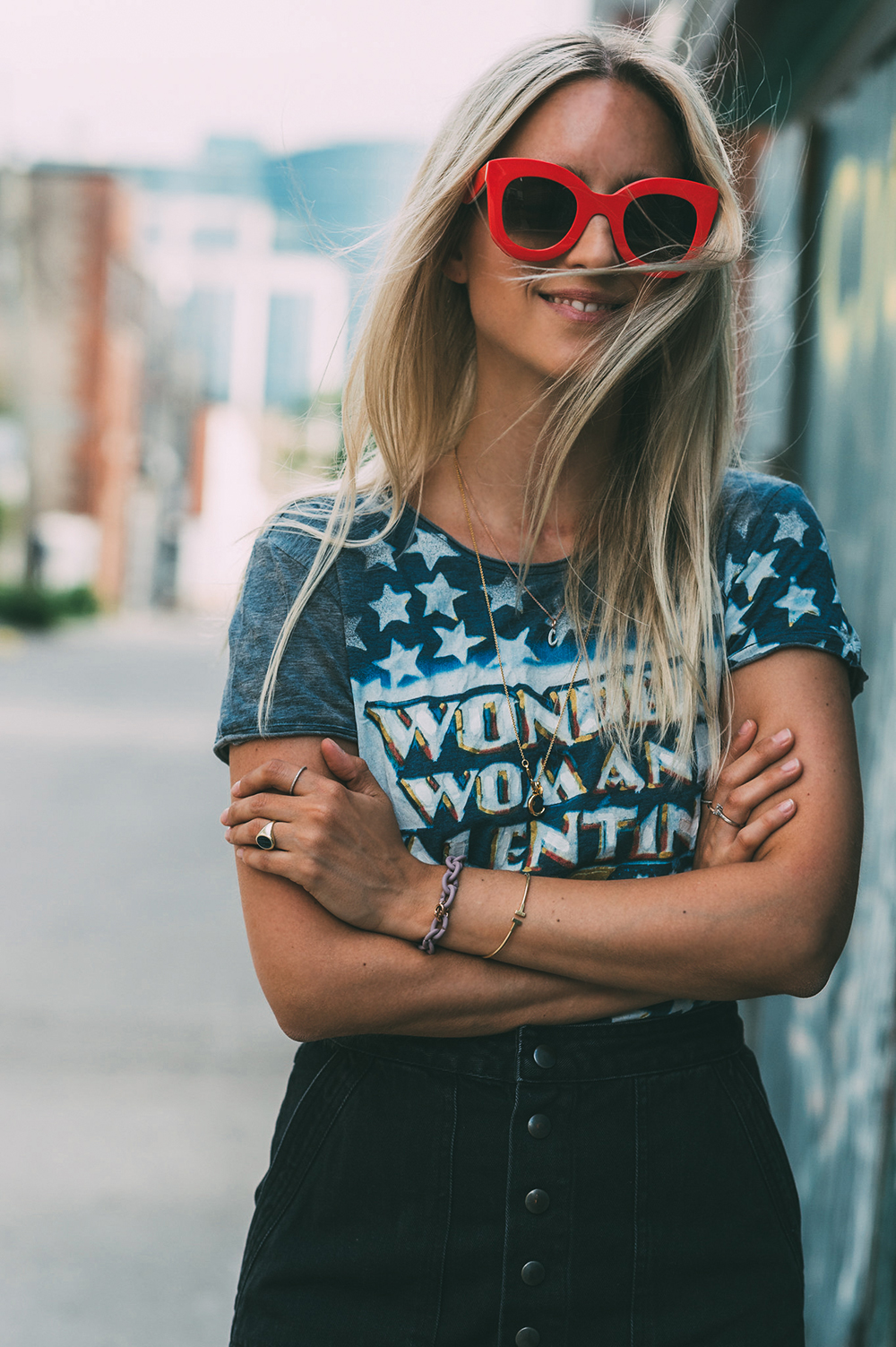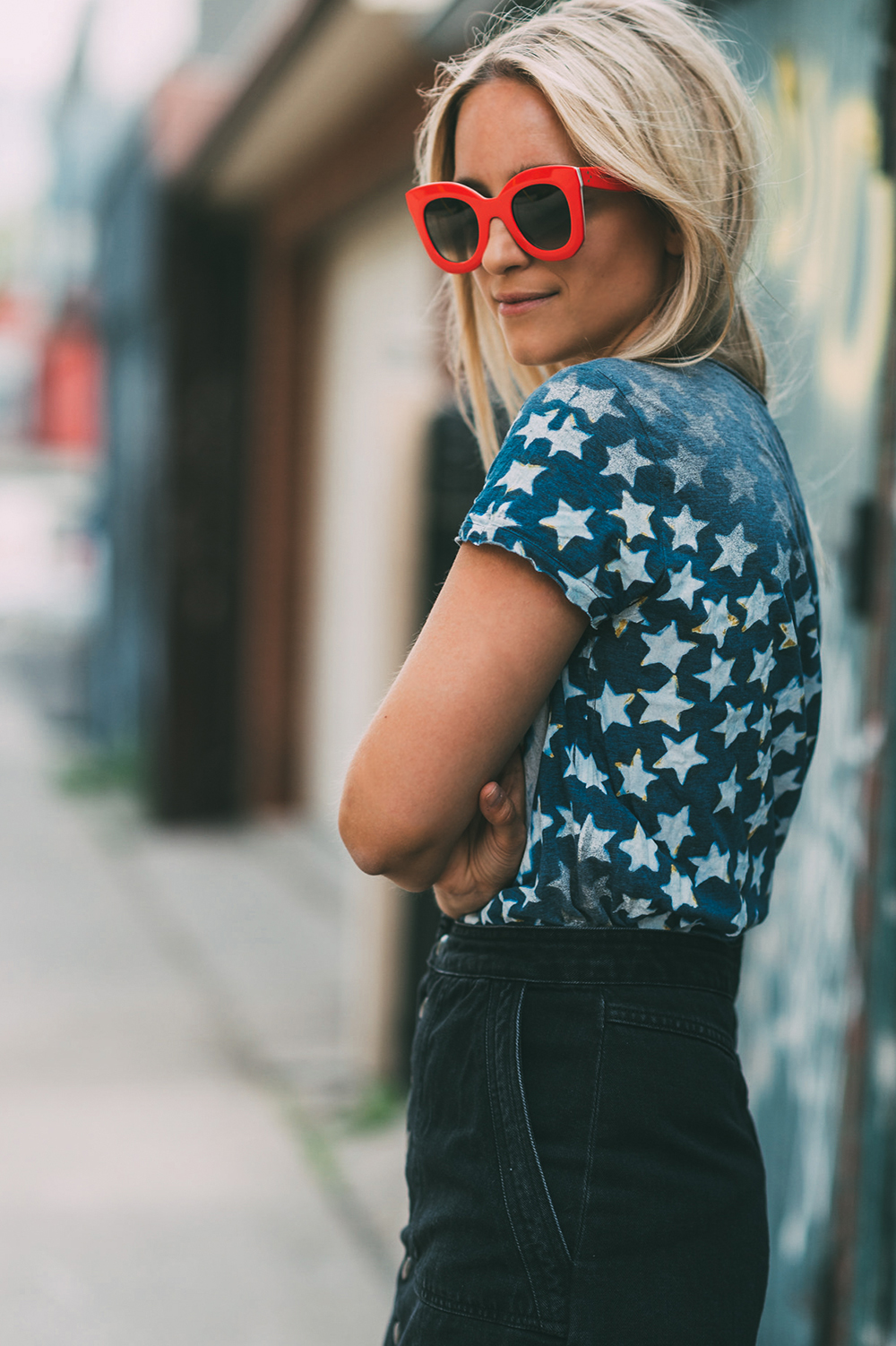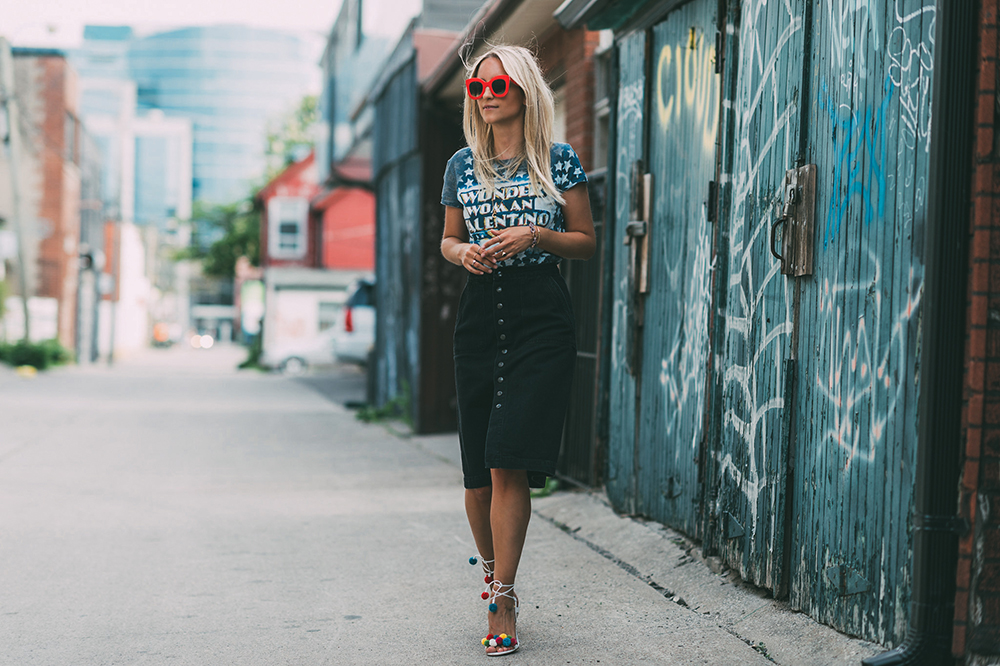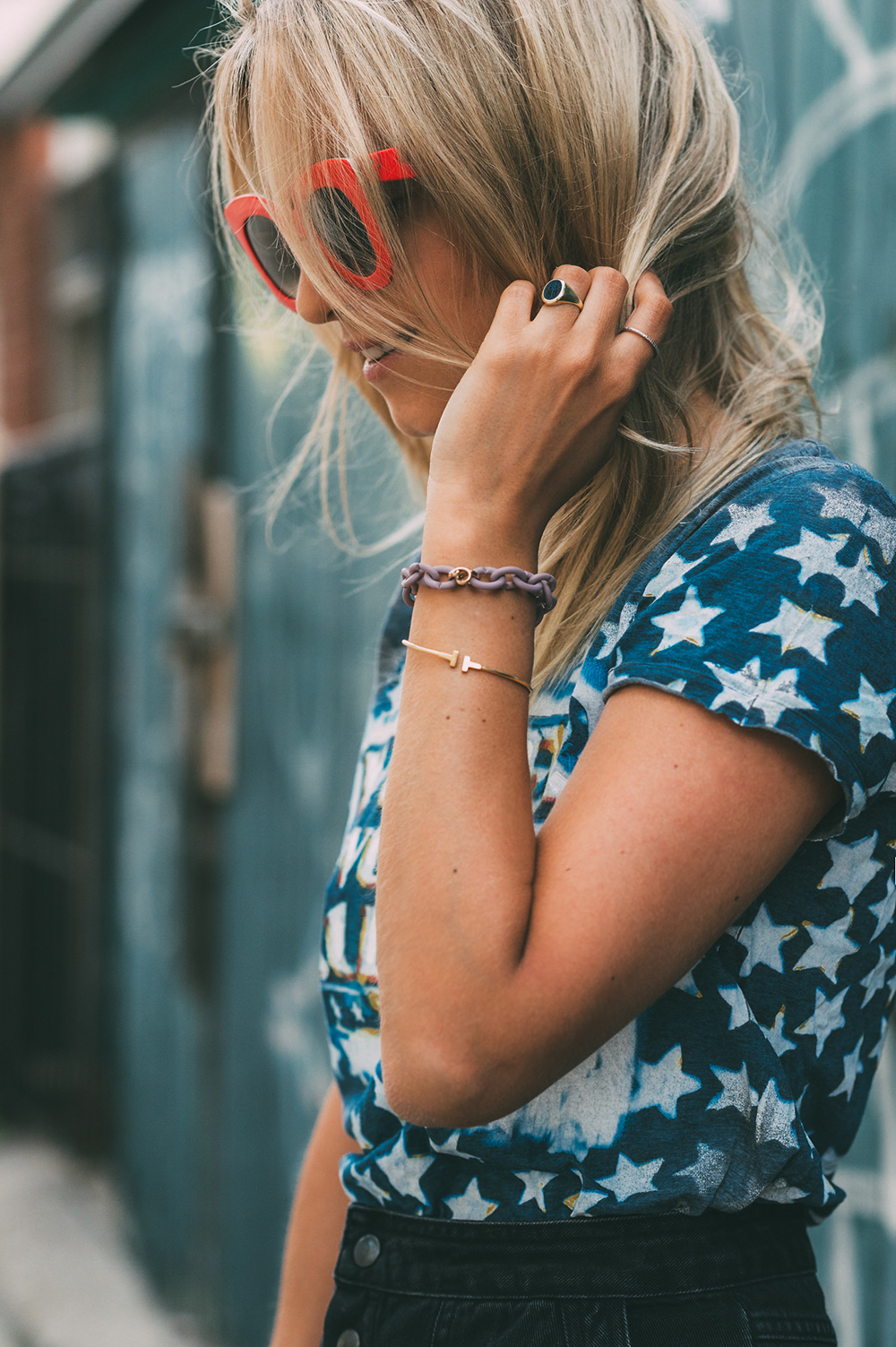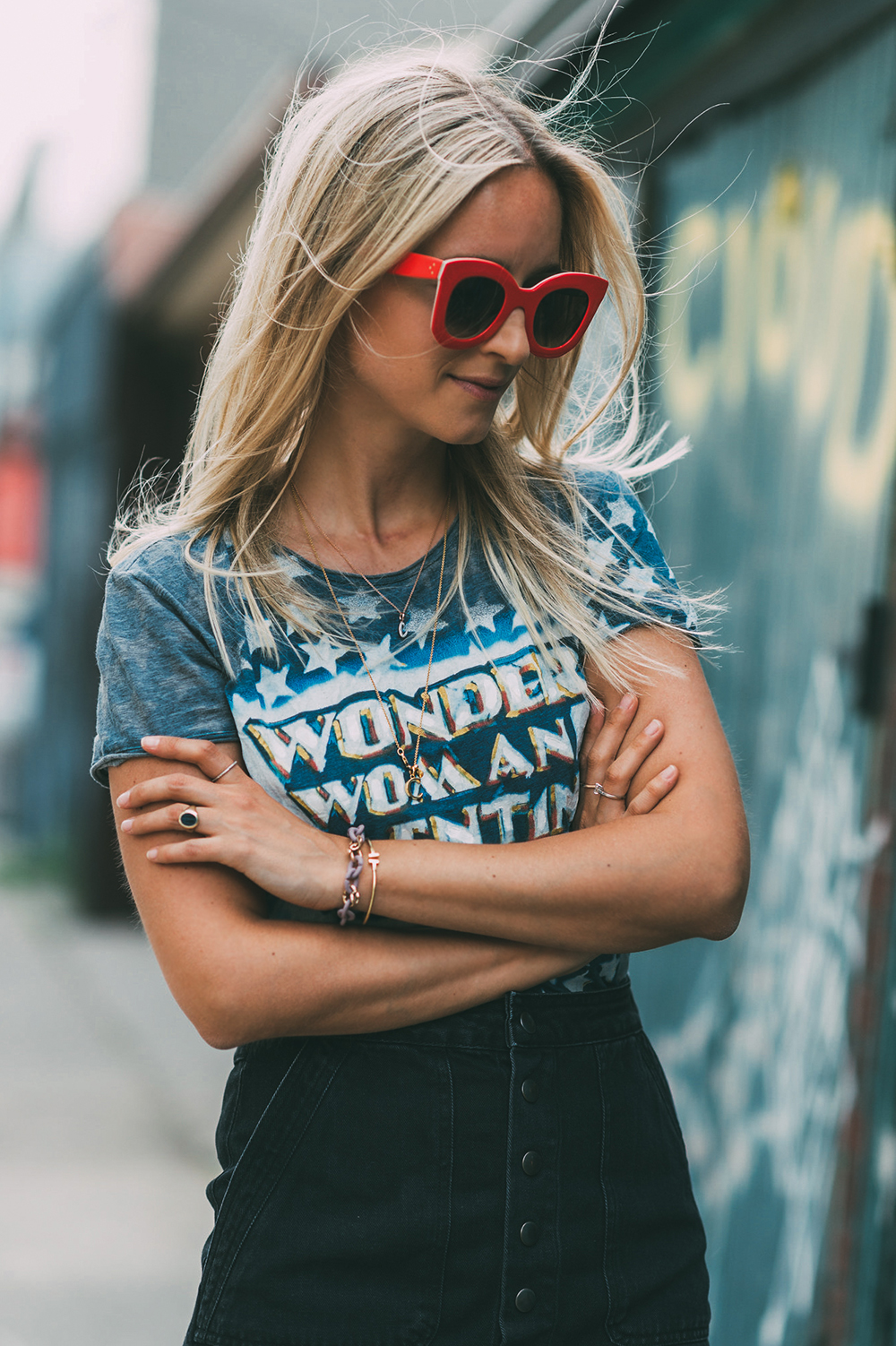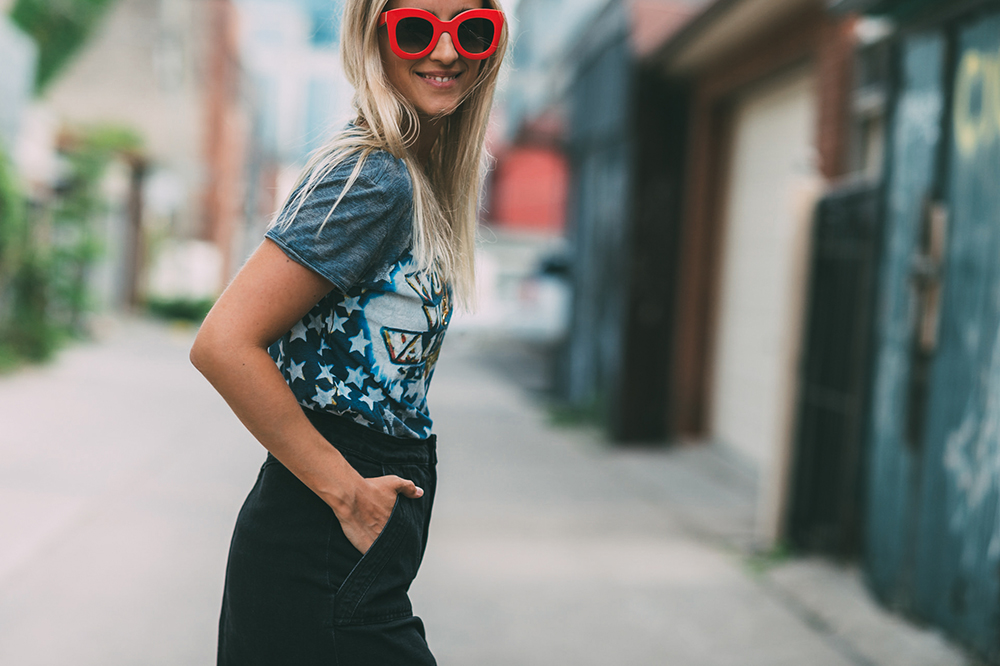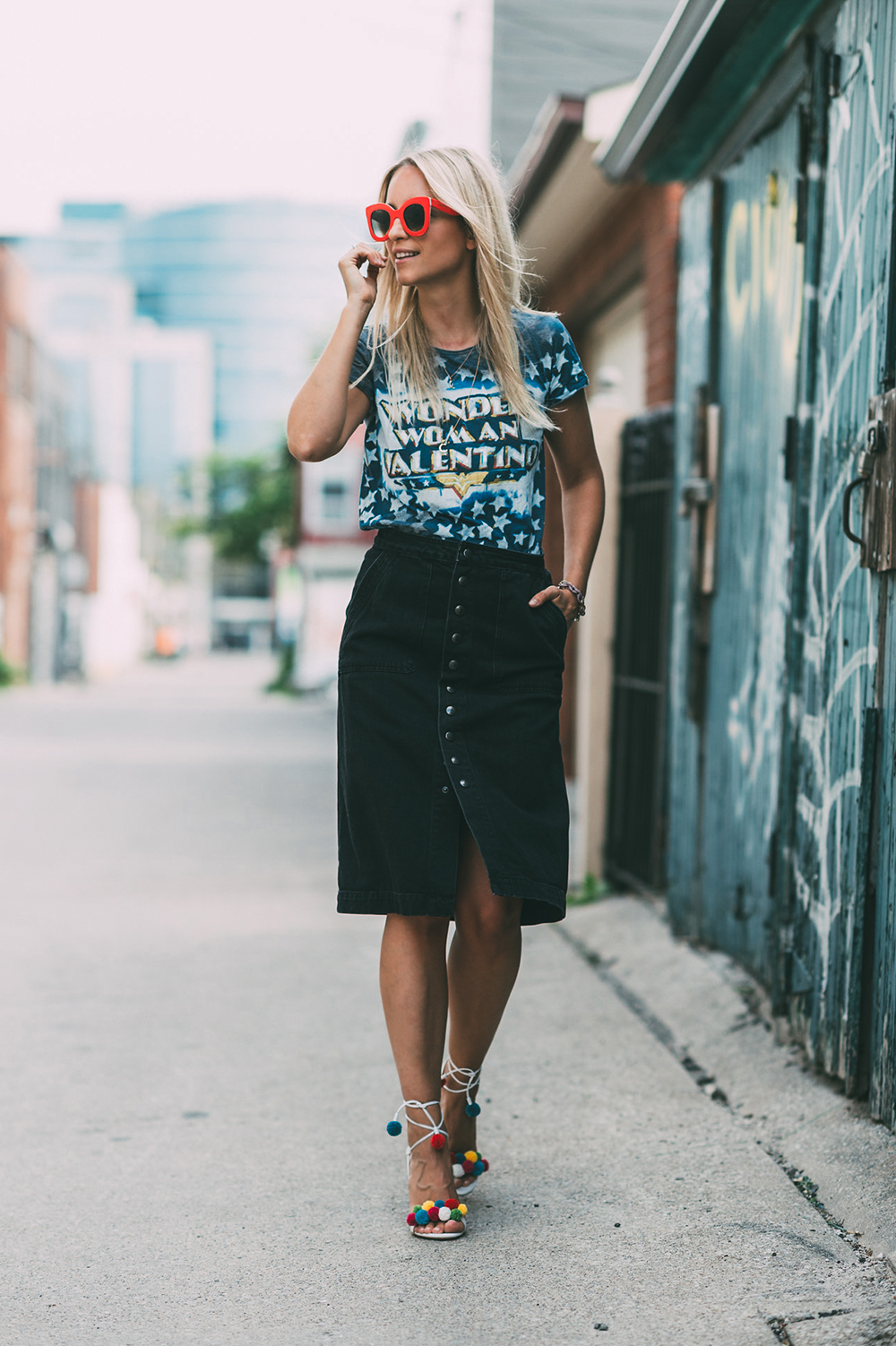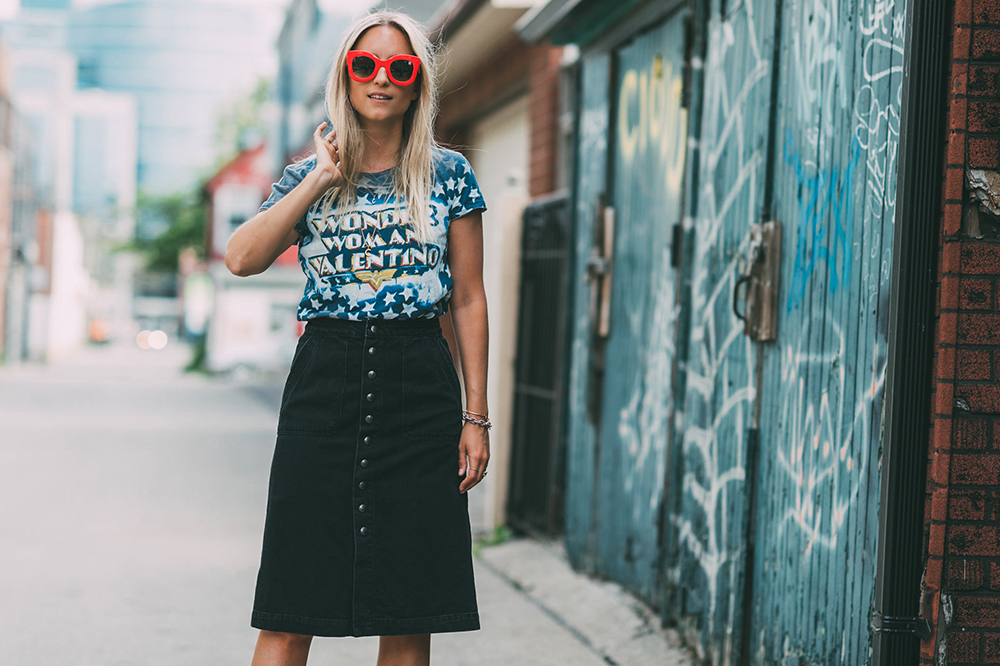 Celine sunglasses | Valentino Wonder Woman Collection t-shirt | X Jewellery bracelet | MIH Jeans denim skirt | Aquazurra heels.
Photos by Daniel Kim (Walking Canucks)
YOUR THOUGHTS