ALWAYS ON TIME
Posted on May 13th 2016 by THEFASHIONGUITAR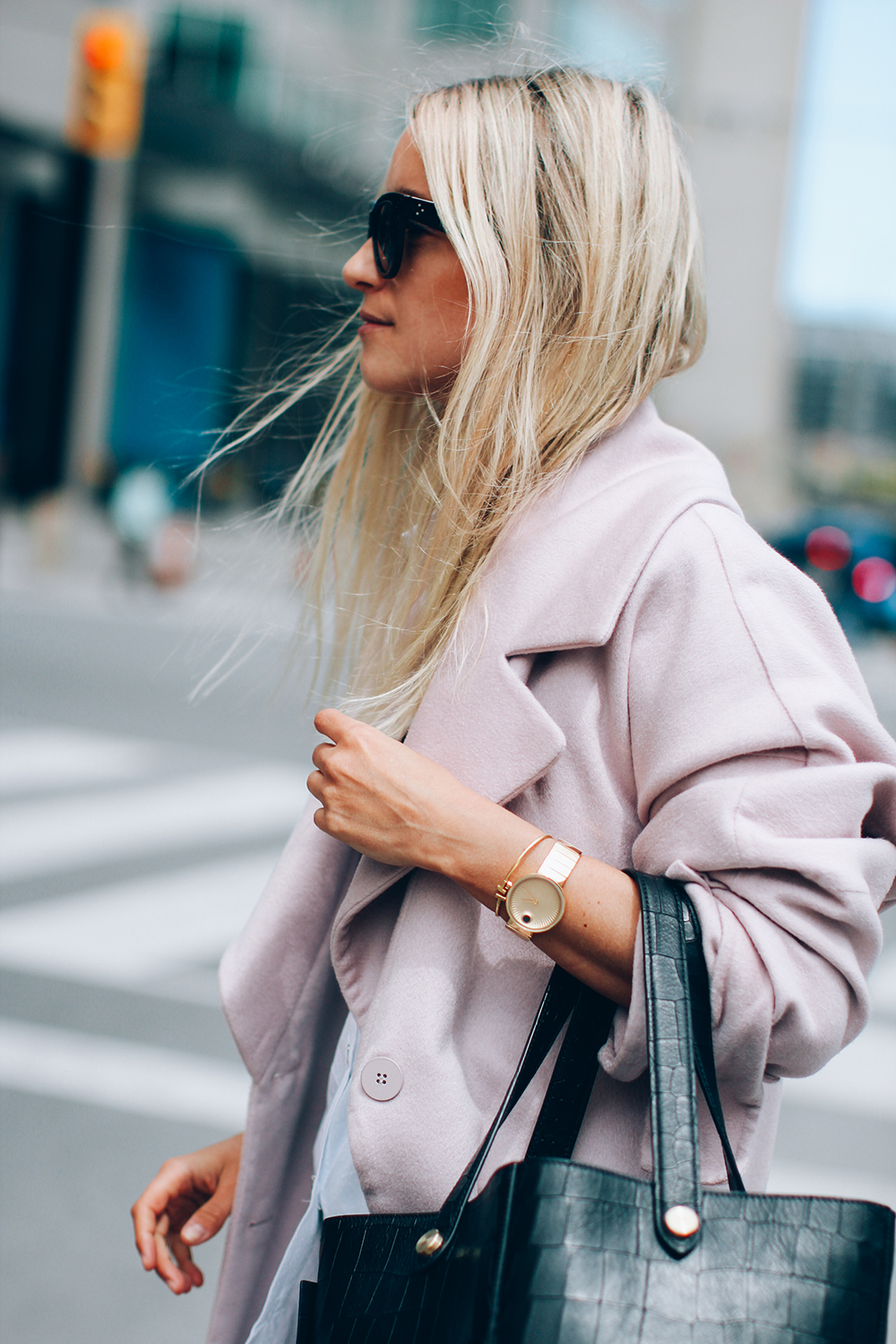 I am typically a person who is always on time. Because let's be honest, there is rarely a good reason for being late. In my opinion, it's just a matter of planning and if you time things well, you will make it on time. But how come I've been late to certain very important things recently? How could I have let that happen while wiping all excuses for being late off the table even before they are made?
Well, I guess one good reason is that I haven't had a reliable timepiece, until Movado offered me this one from the Movado Edge collection. I am a picky one when it comes to watches – I rarely find one that matches my aesthetic so I must applaud the brand for knowing what I like. Most of the watches I find are either too big or have too many "things happening around it". I like watches that are simple and elegant, yet still have a certain edge to them (especially when you have a tiny wrist like me). Anyway, I feel this watch suits me. It is yellow gold which goes with my other jewelry and it's delicate without being small. It's sleek, modern and not too feminine. I'm sold!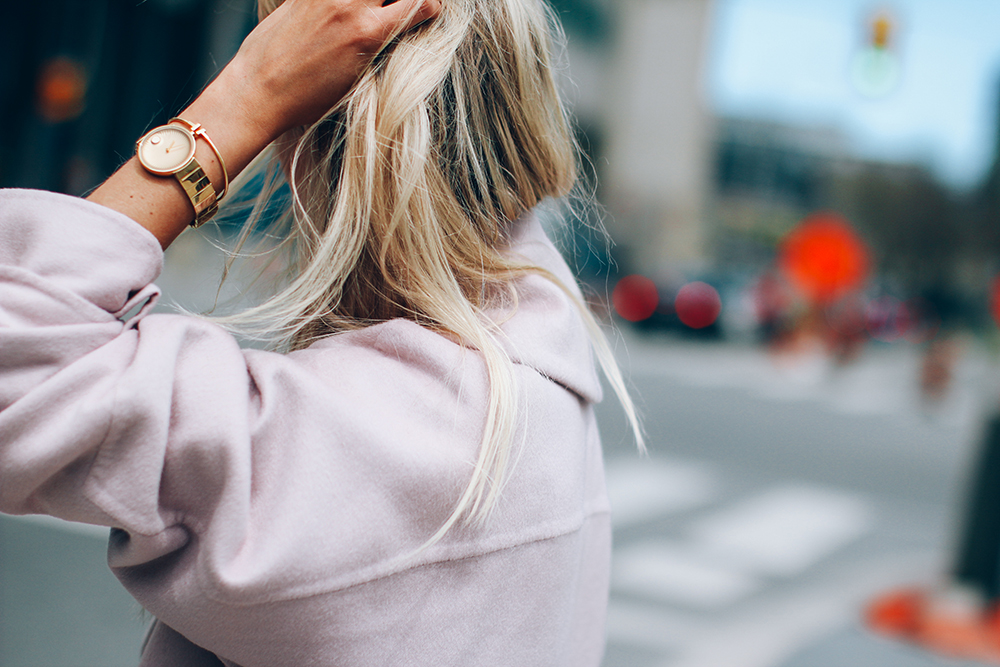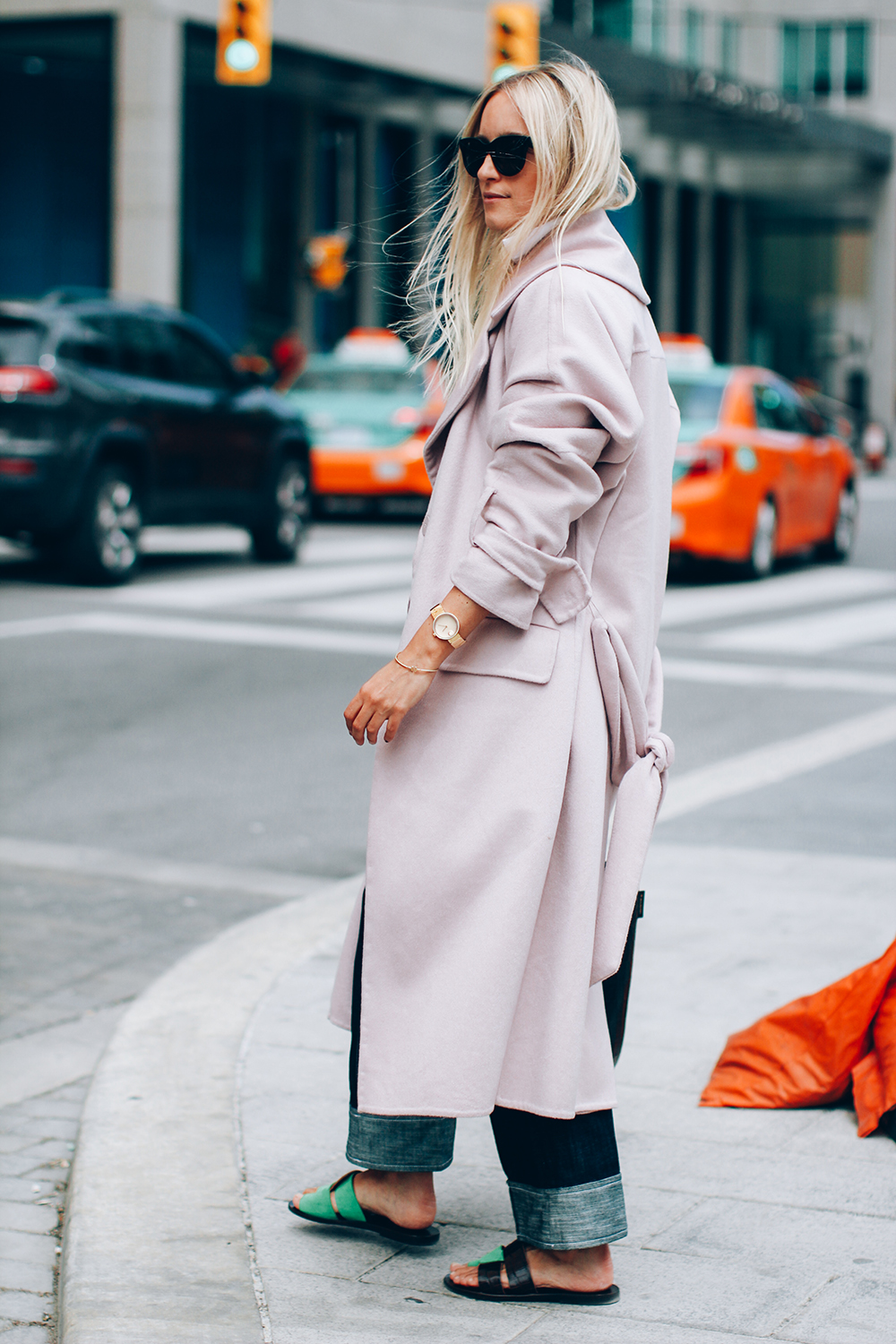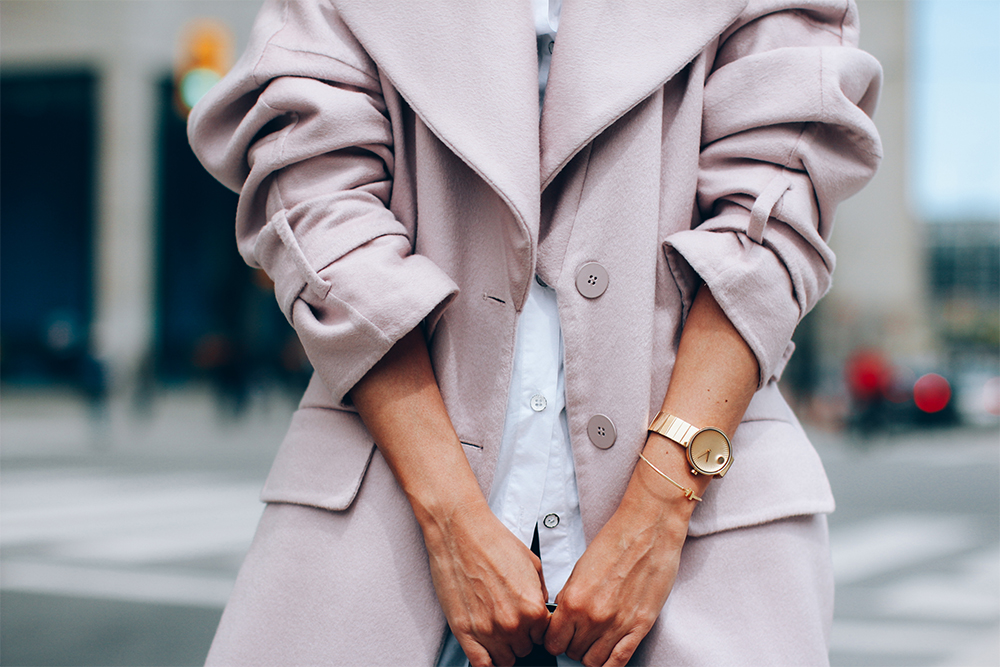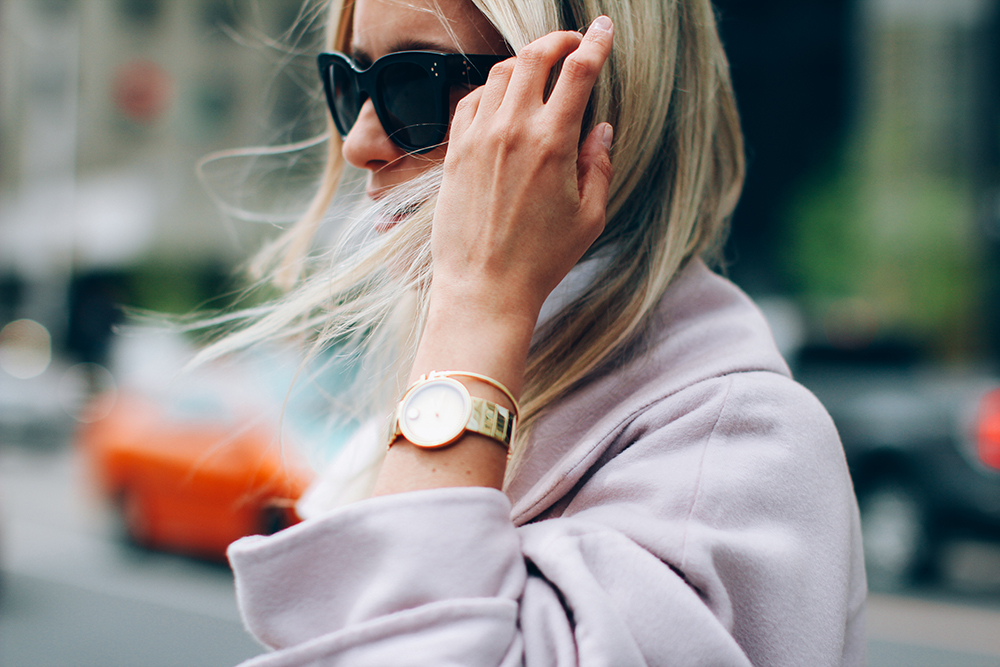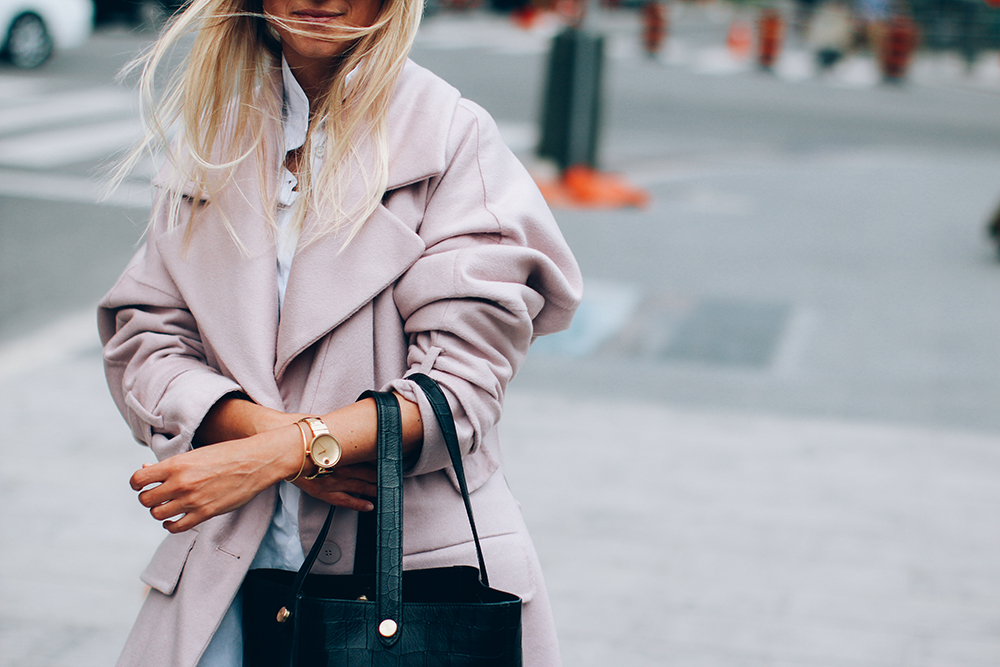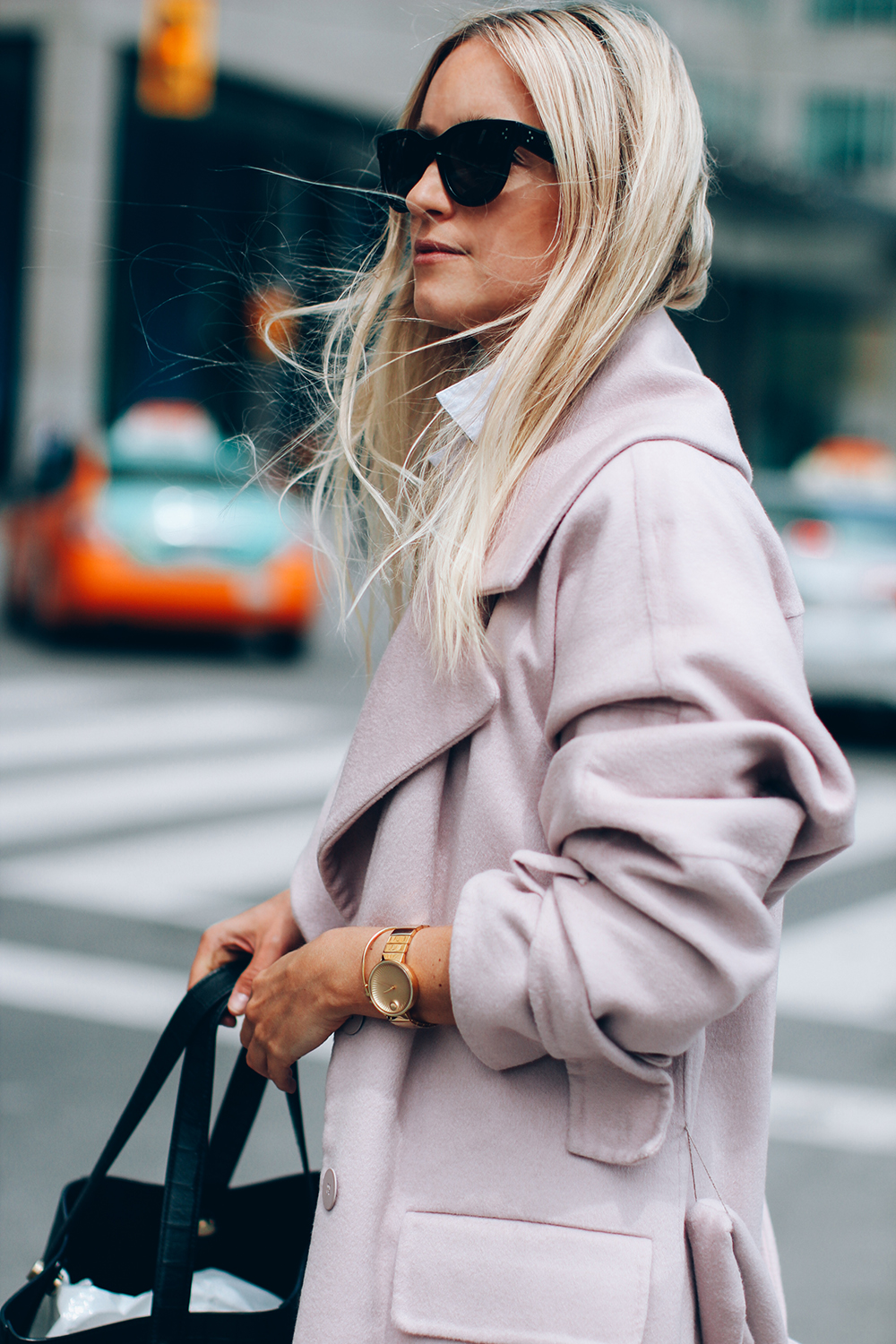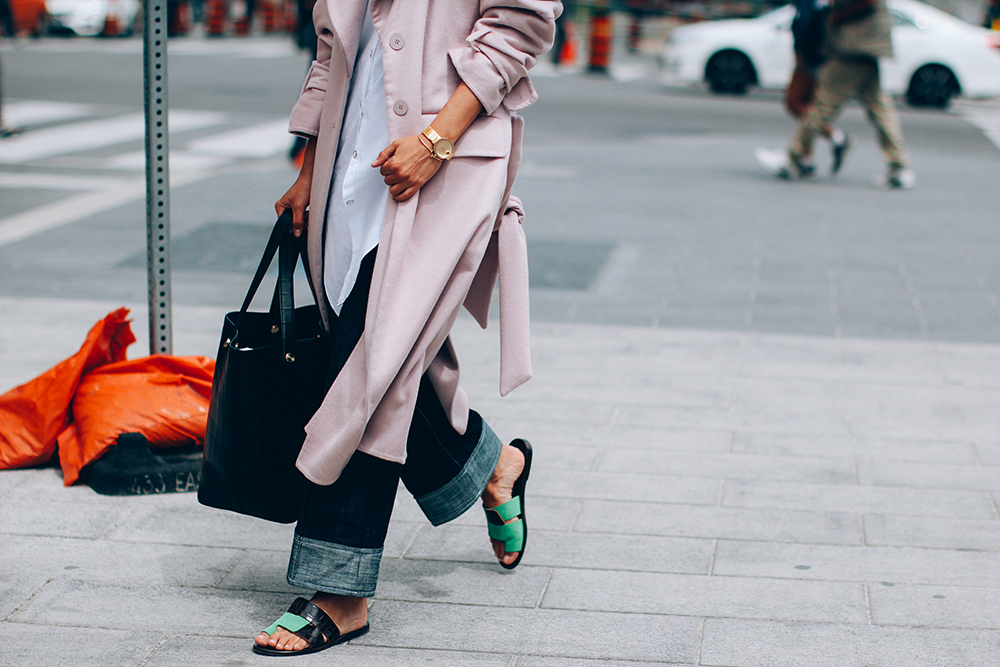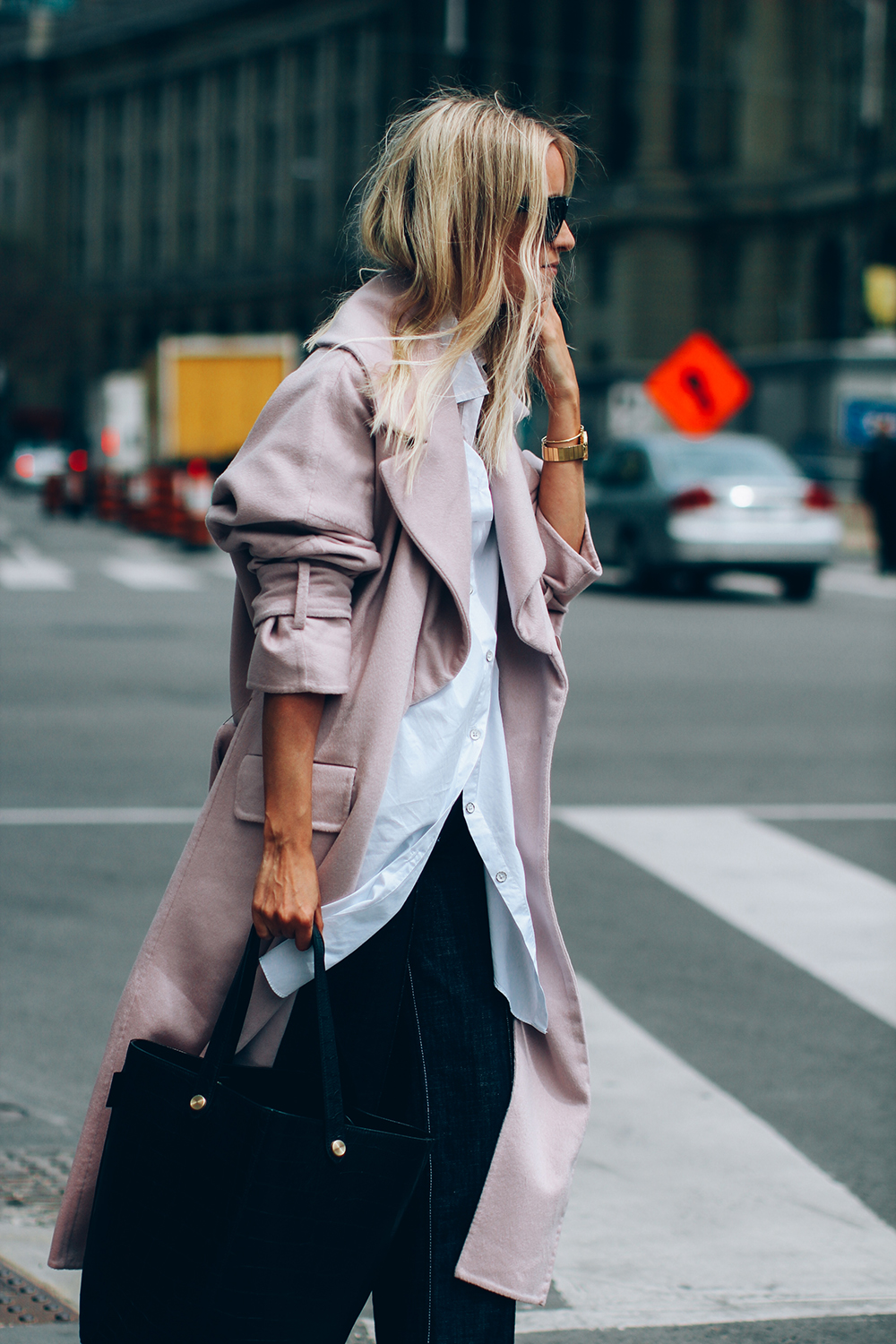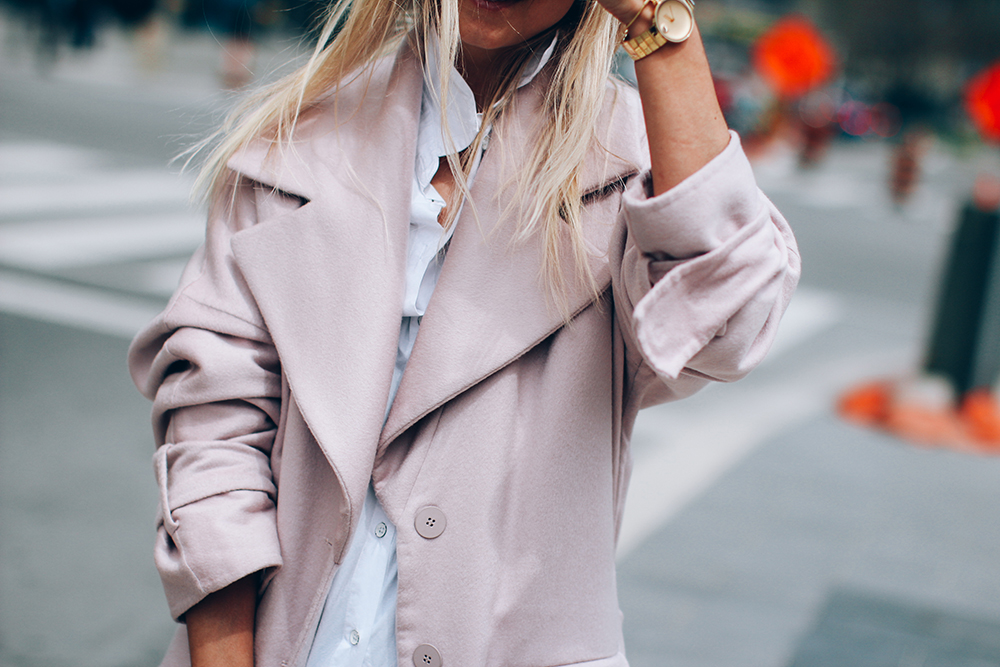 This post was created in collaboration with Movado. Go to Movado.com to read more about the Movado Edge collection, designed in collaboration with industrial designer, Yves Béhar.
Movado watch | Michelle Waugh coat | Rag & Bone shirt | TRDMRK pants | TRDMRK slides | Celine sunglasses | Mulberry bag.

YOUR THOUGHTS
Highlighted