THE NEW JEAN
Posted on April 13th 2016 by THEFASHIONGUITAR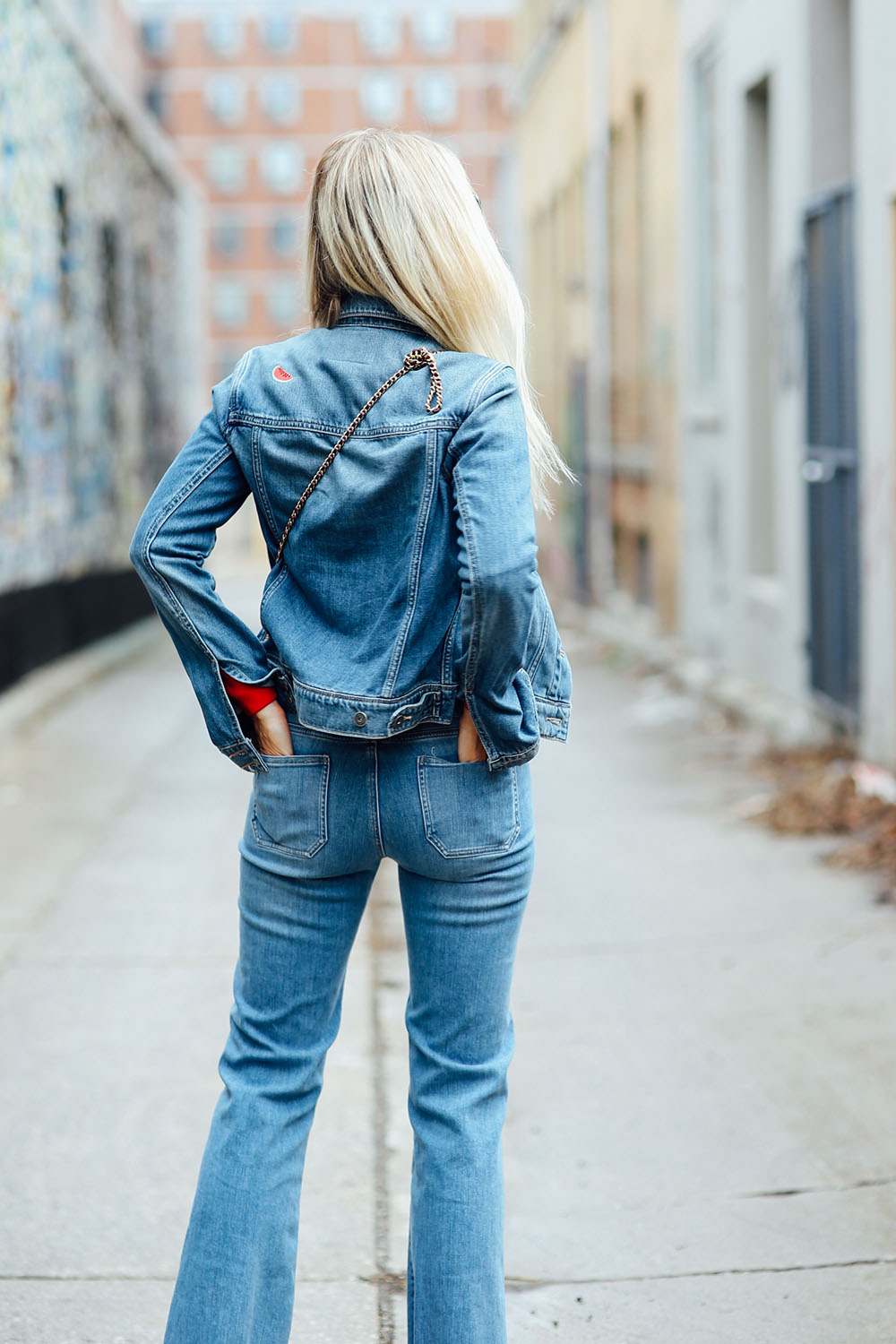 Two years ago I bought a pair of cropped jeans – I think they were by Stella McCartney – for a super duper reduced price. The fact that they were so cheap was probably because nobody thought these awkward length pants and shape would ever come back into fashion.. Boy have we been wrong!
Sadly I had to sell the pair of jeans, because they were too tight on me, and therefore never worn. I didn't sleep a minute less when they left my wardrobe, because after all, they were so awkward, and too small. Then the moment came where my perception about cropped flared jeans completely changed… Those jeans, exactly the pair I sold, became the new hottest pieces in town. Gucci, MIH Jeans, Chloe, basically every respected brand had one in their SS16 collection. Too bad I sold mine…
On the other hand though – and this is why I also decided to start a huge closet clean out, more on that later – when you sell something, and that "something" gets back into fashion, you can buy it again. And I think I'm speaking for the most of us when I'm saying that we simply can't keep everything for that moment that something might get trendy again… I mean, I have a pretty big closet, and still, this is just impossible!
The solution came pretty soon. My friends from MIH Jeans treated me with their new cropped Lou Jeans. Yup, beautifully awkward as they are supposed to be, or at least on me… but I figured with a little DIY – sorry MIH Jeans – they would look even better on me. These thoughts were post-shooting though, because currently I live in these jeans, whereas at the point when Jeff and I shot this look, I wasn't feeling anything less awkward as I did with my pair of Stella jeans…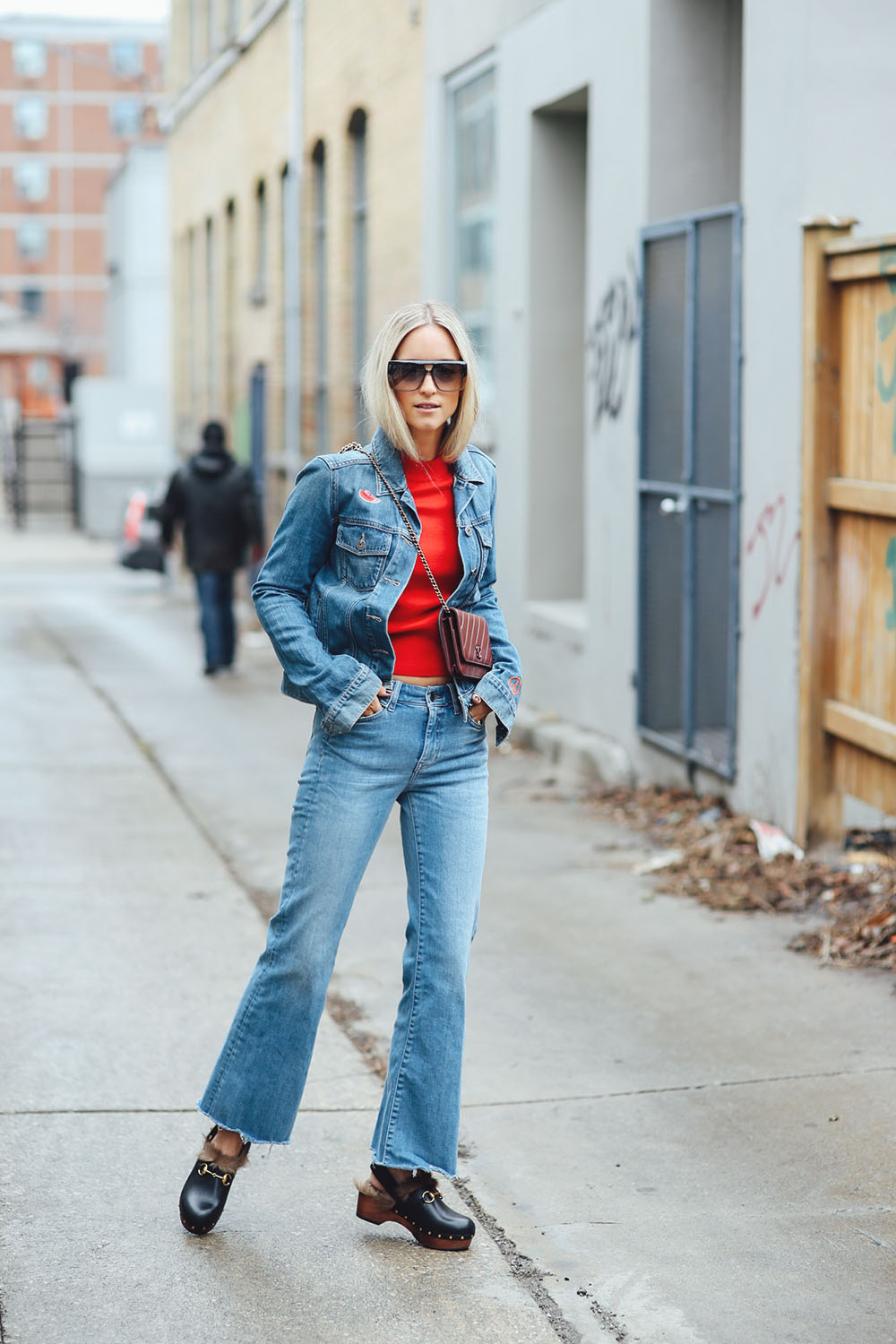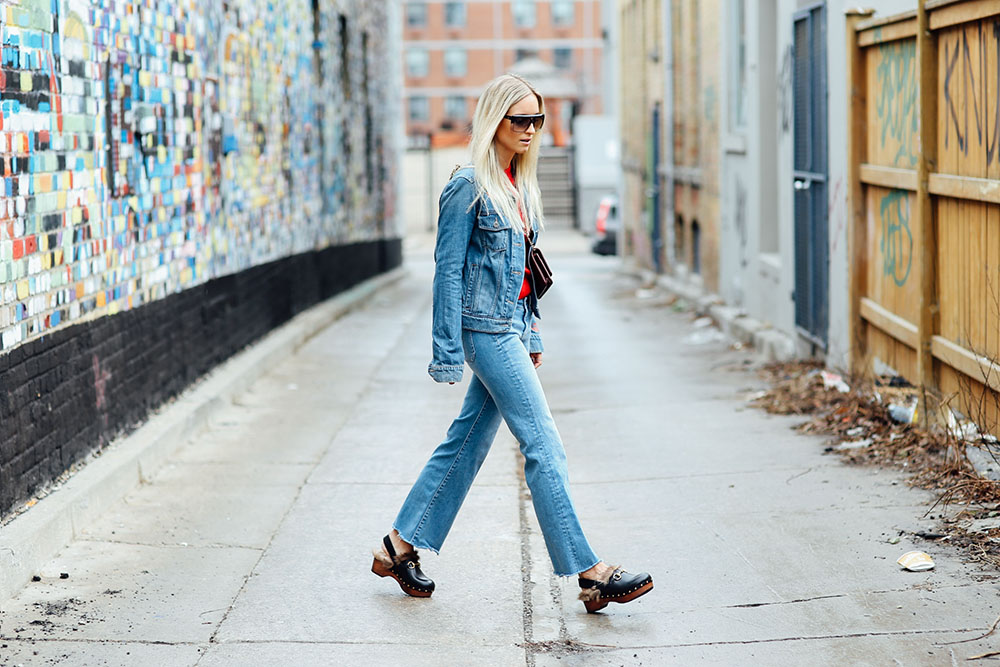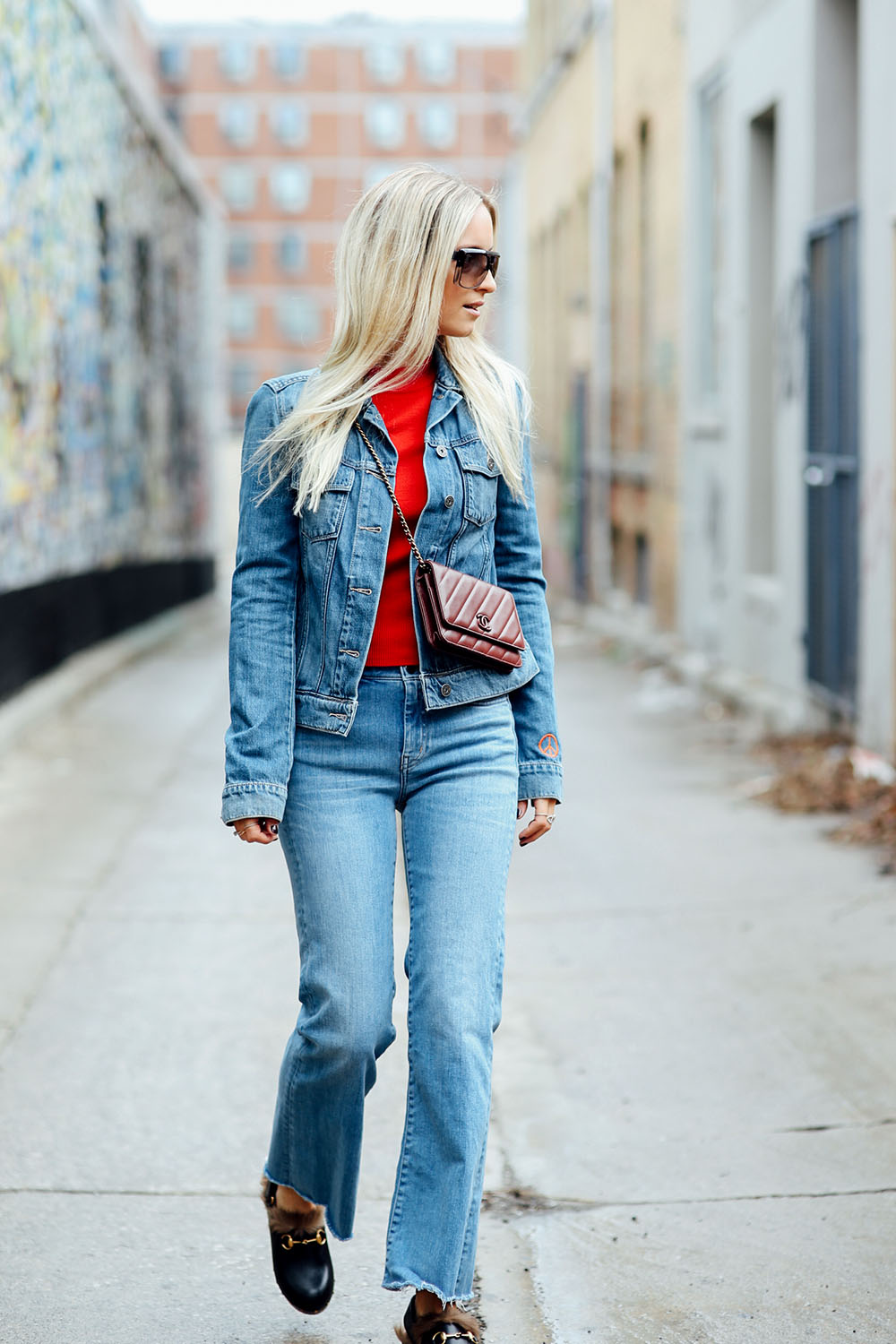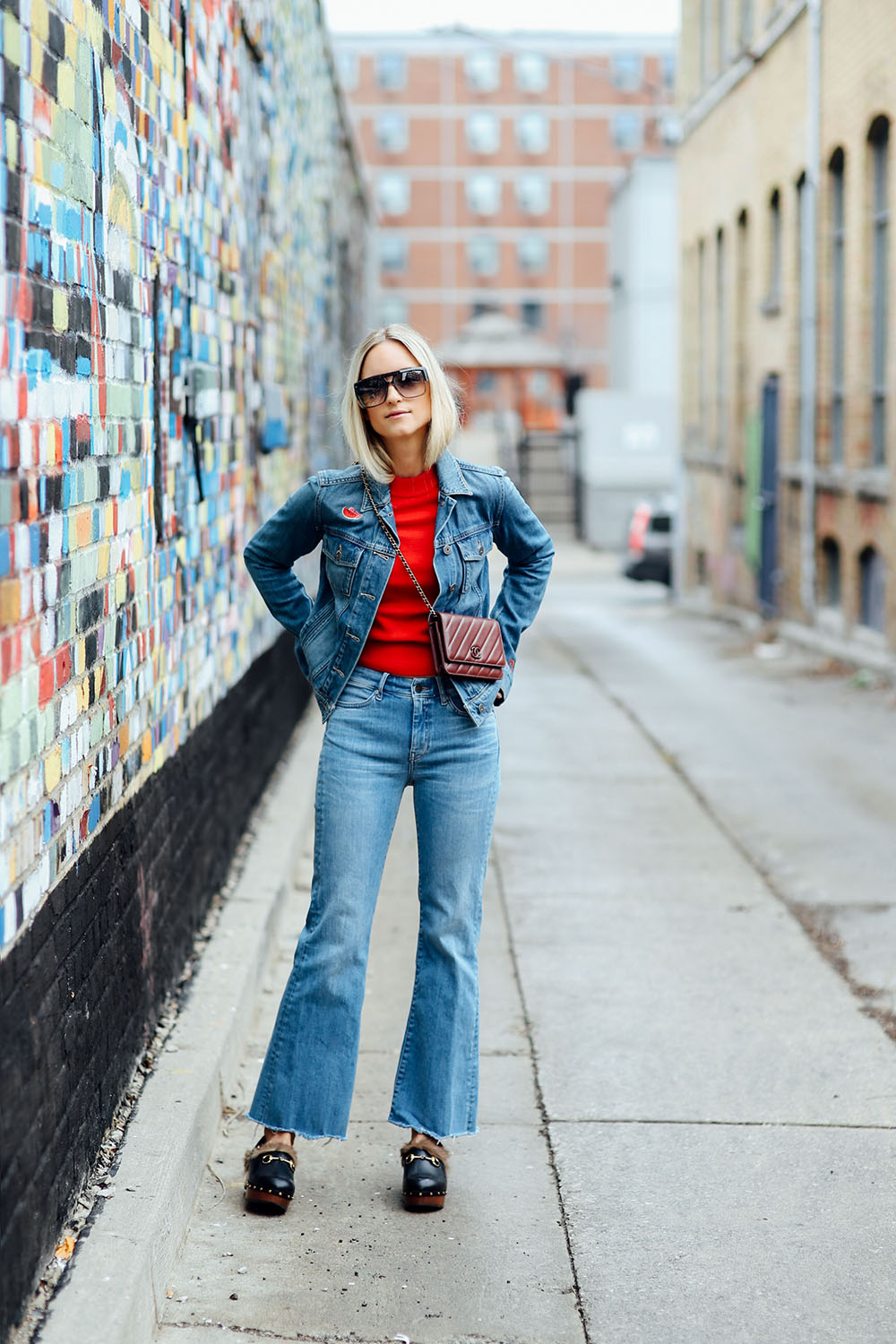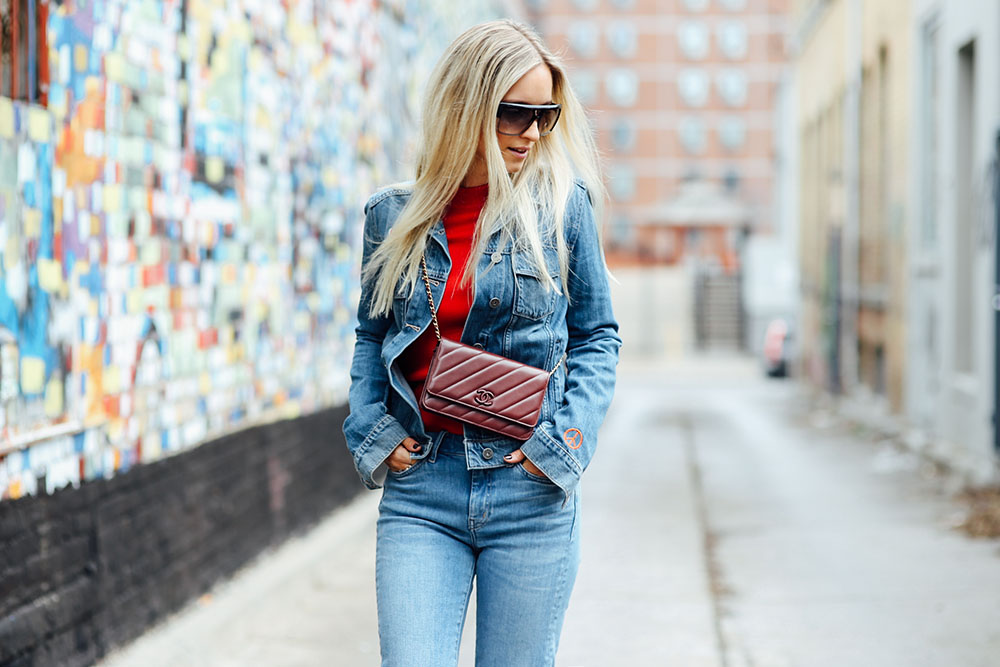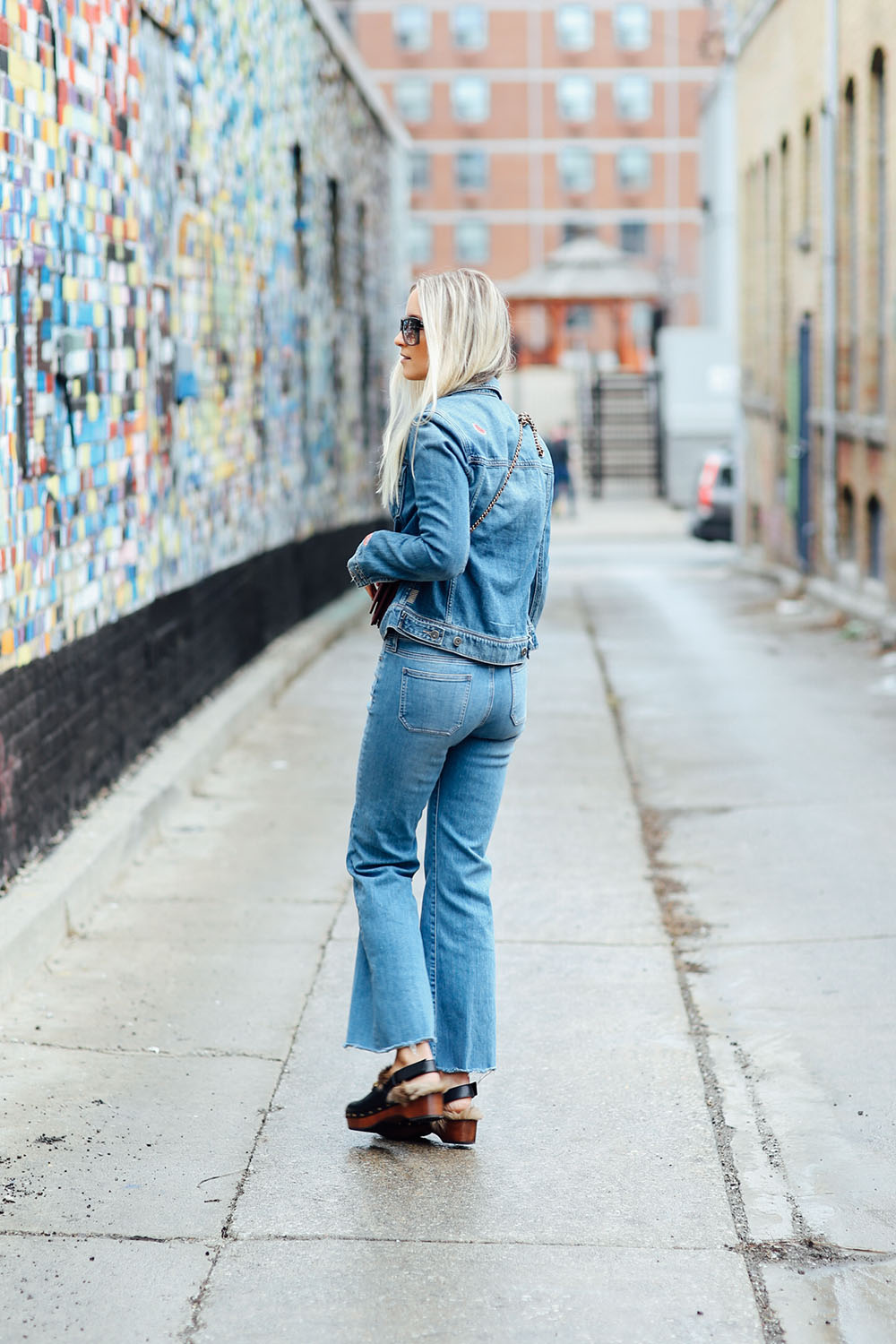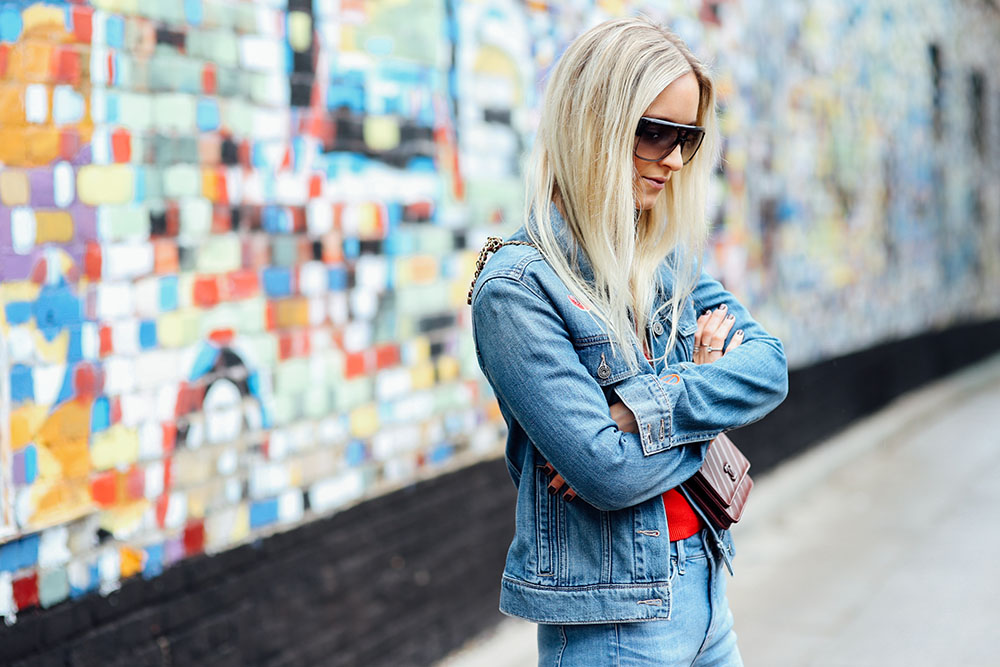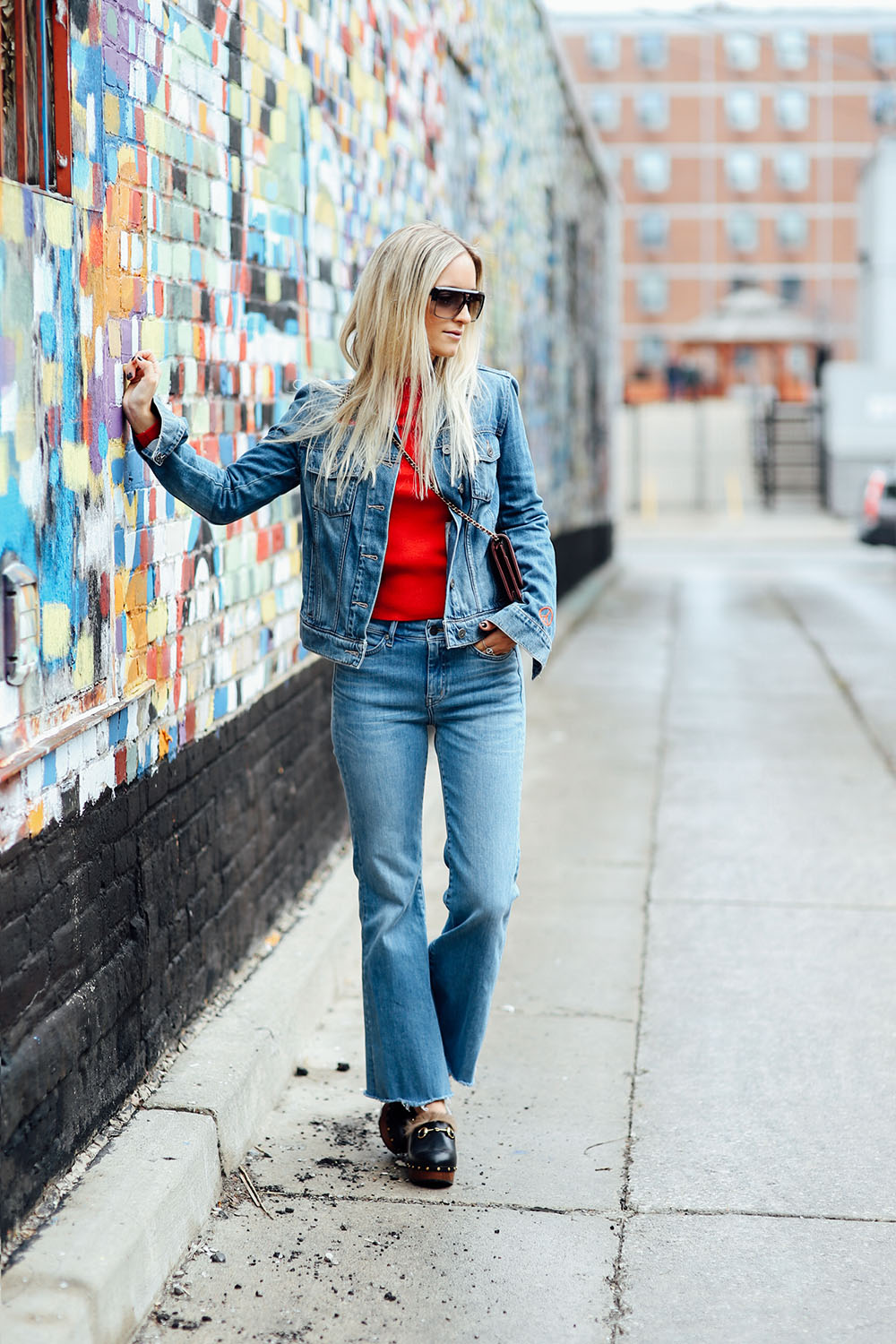 MIH Jeans cropped flares | Paige Denim denim jacket | H&M Trend top | Gucci clogs | Gucci sunglasses | Chanel bag.
Photos by Jeff Thibodeau
YOUR THOUGHTS
Highlighted