TO WEAR COLOR
Posted on April 8th 2016 by THEFASHIONGUITAR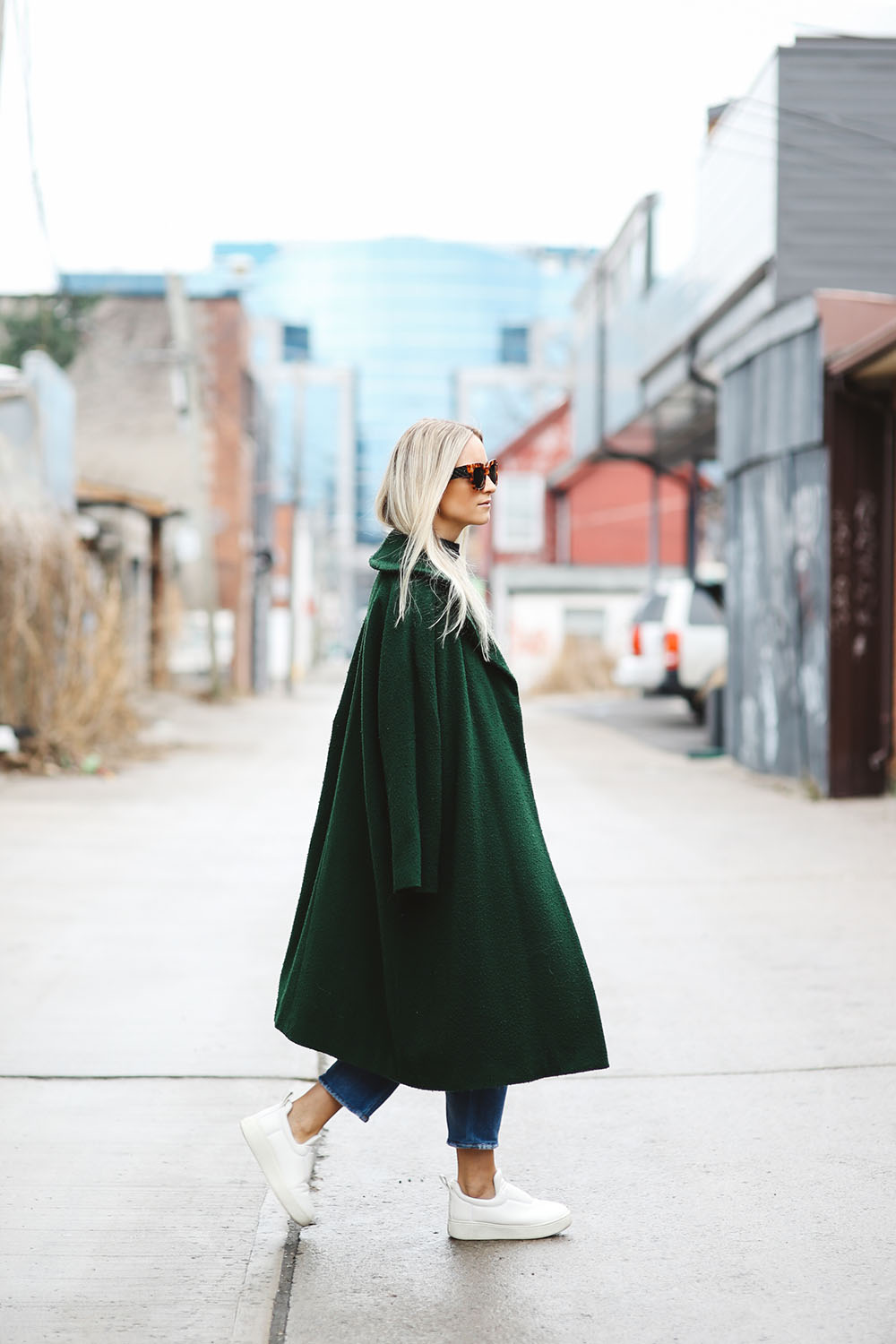 If you would ask about my favorite colors, I would without any doubt tell you navy and dark green share the number one spot, followed by an on and off relationship with mustard yellow, a red-addiction on some occasions, and of course bubble gum pink, when I feel like it. Other colors, as much as I love the idea of "liking" them, they just don't pass the bar. On me. Let's be clear here, on me, which doesn't mean I don't like them in general. No judgement! But finding "your" colors is like… mmm really freaking hard! It took me about 30 years, and I still am sometimes pulled to the dark side – all black errrrrything… So the story of true color-love is fragile… but it's there!
And with dark green I mean this coat's dark green. Although I do love my patent Valentino's in apple green too. I think when it comes to shoes, it's just easier to wear whatever color you like. Still, I think, you should take your skin-tone in consideration, but still. Plus, it's probably on many occasions that you wear a pair of jeans with your purple pumps or metallic ankle booties, so that lack of tan won't be troubling anyone after all.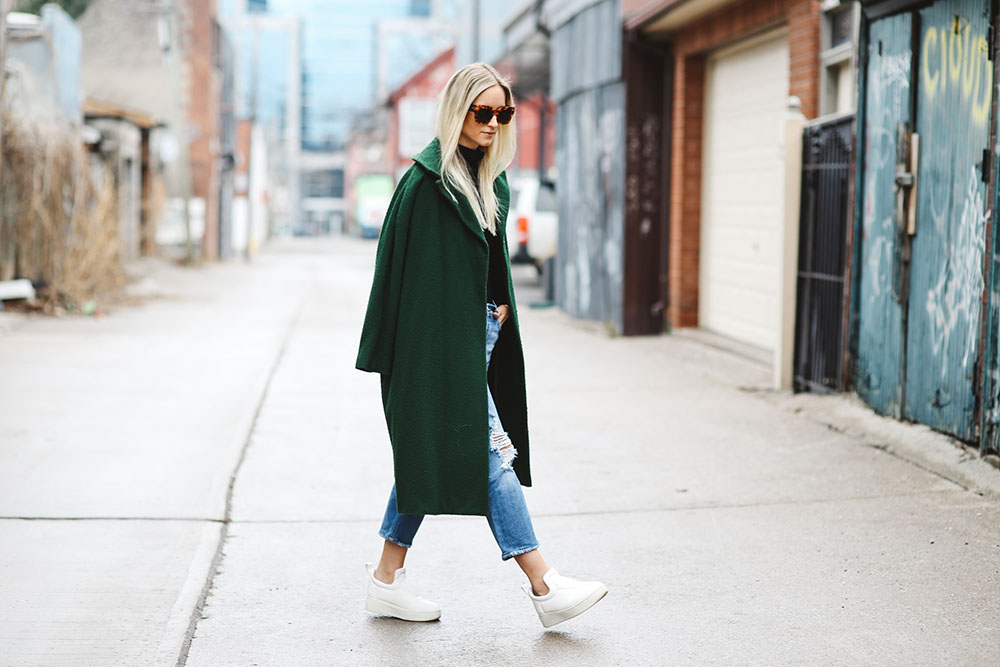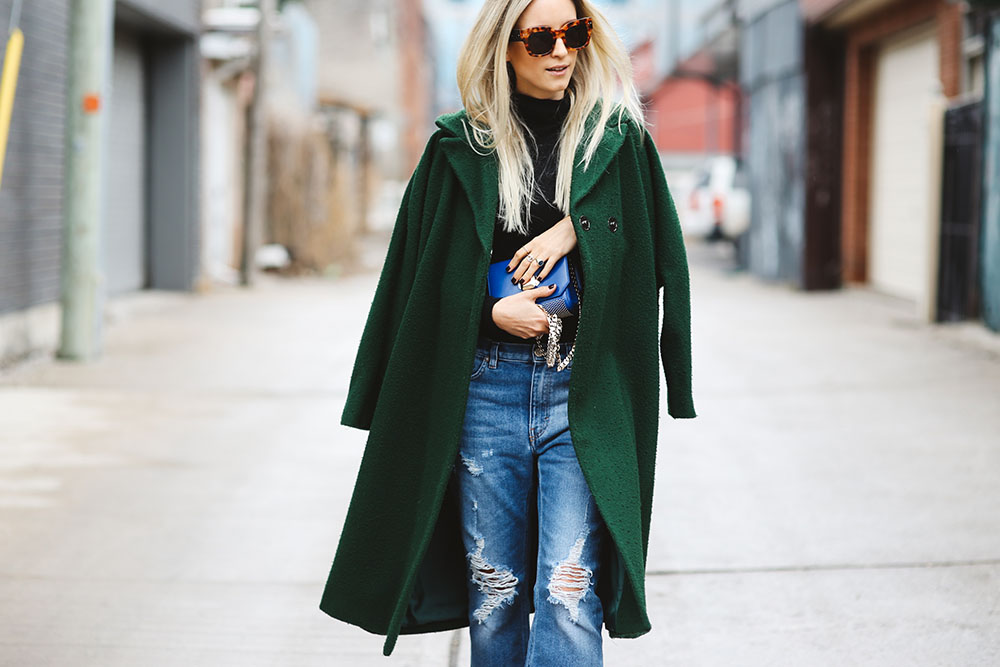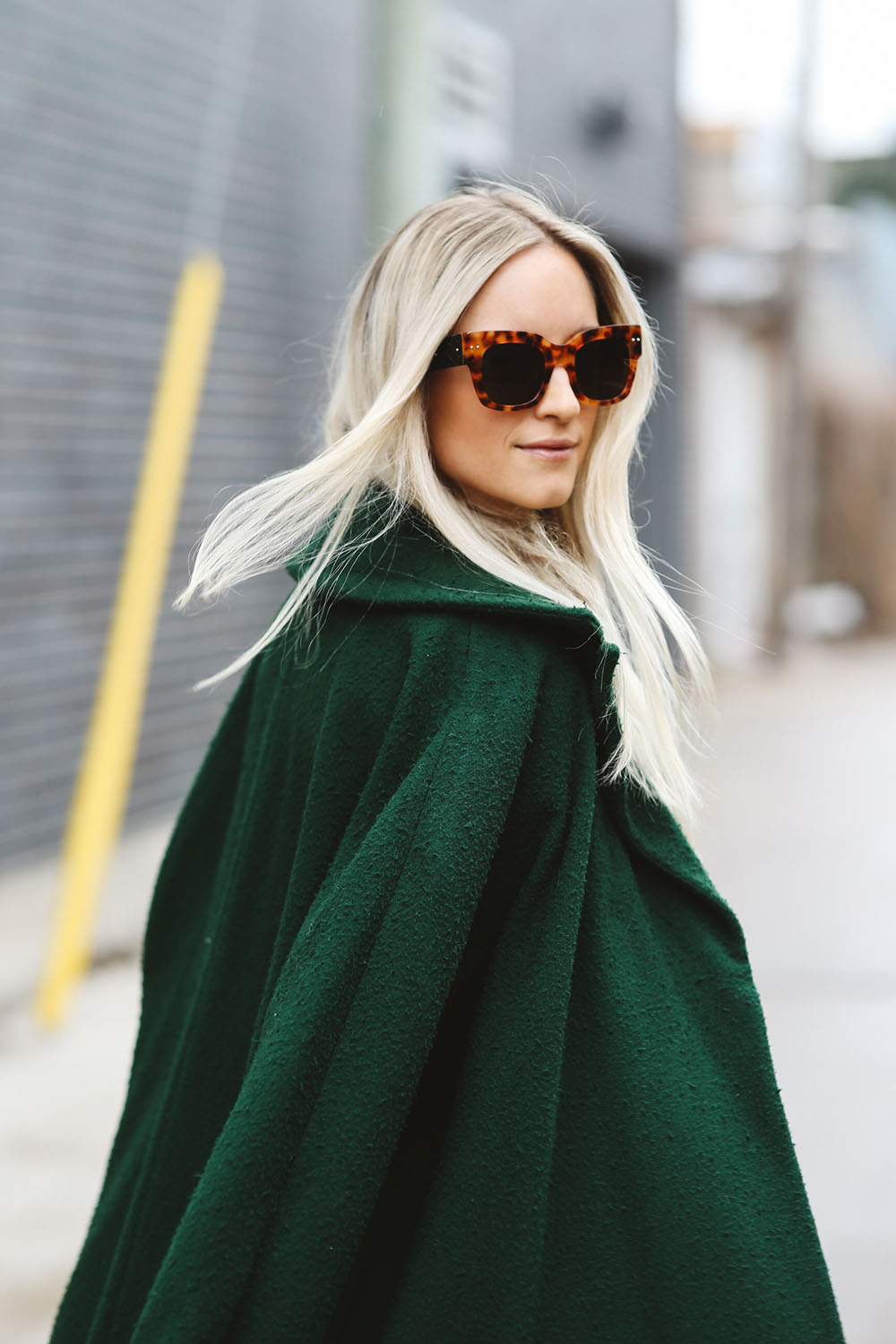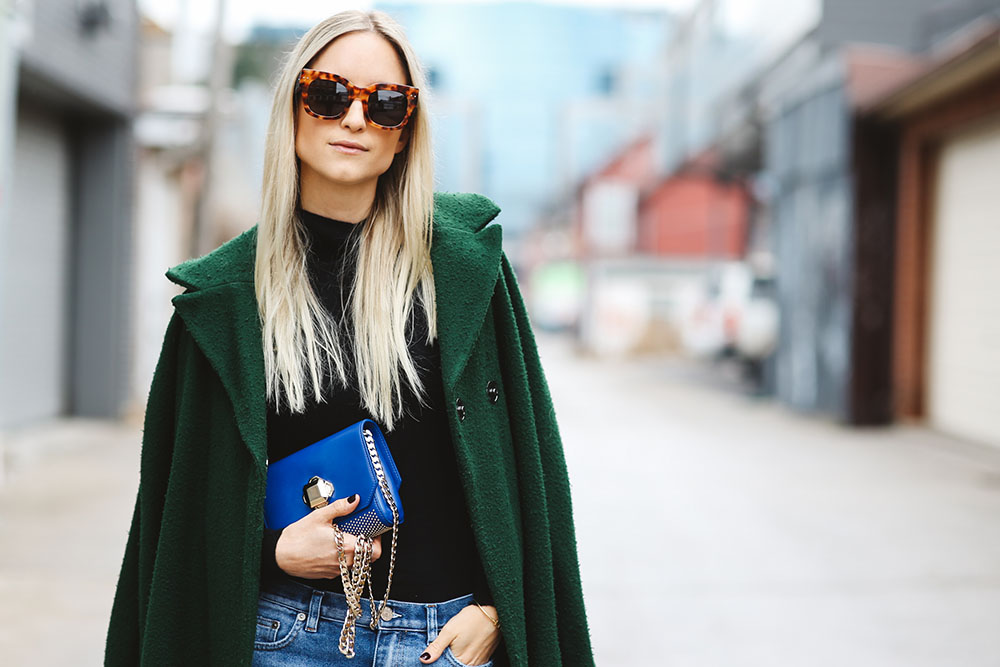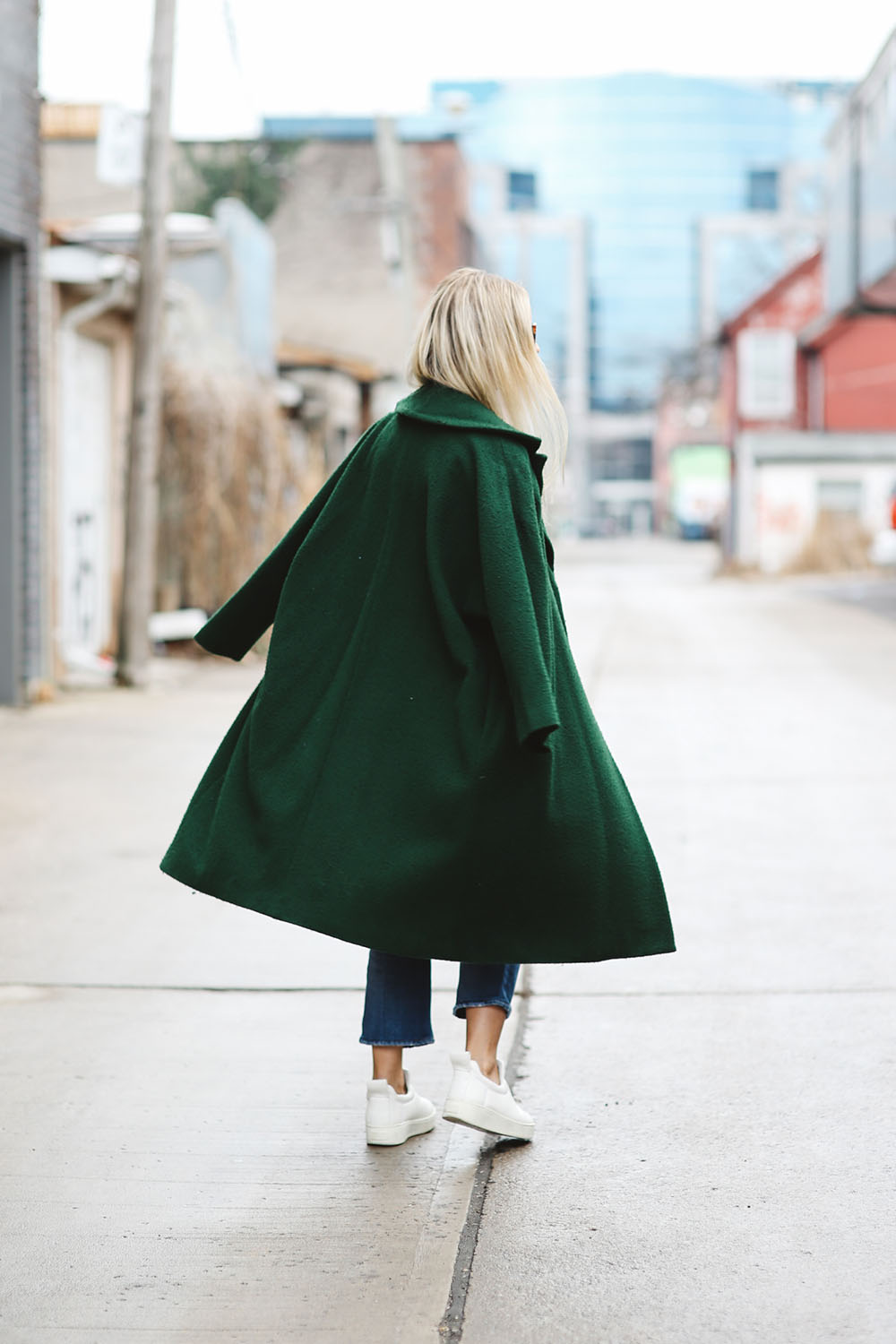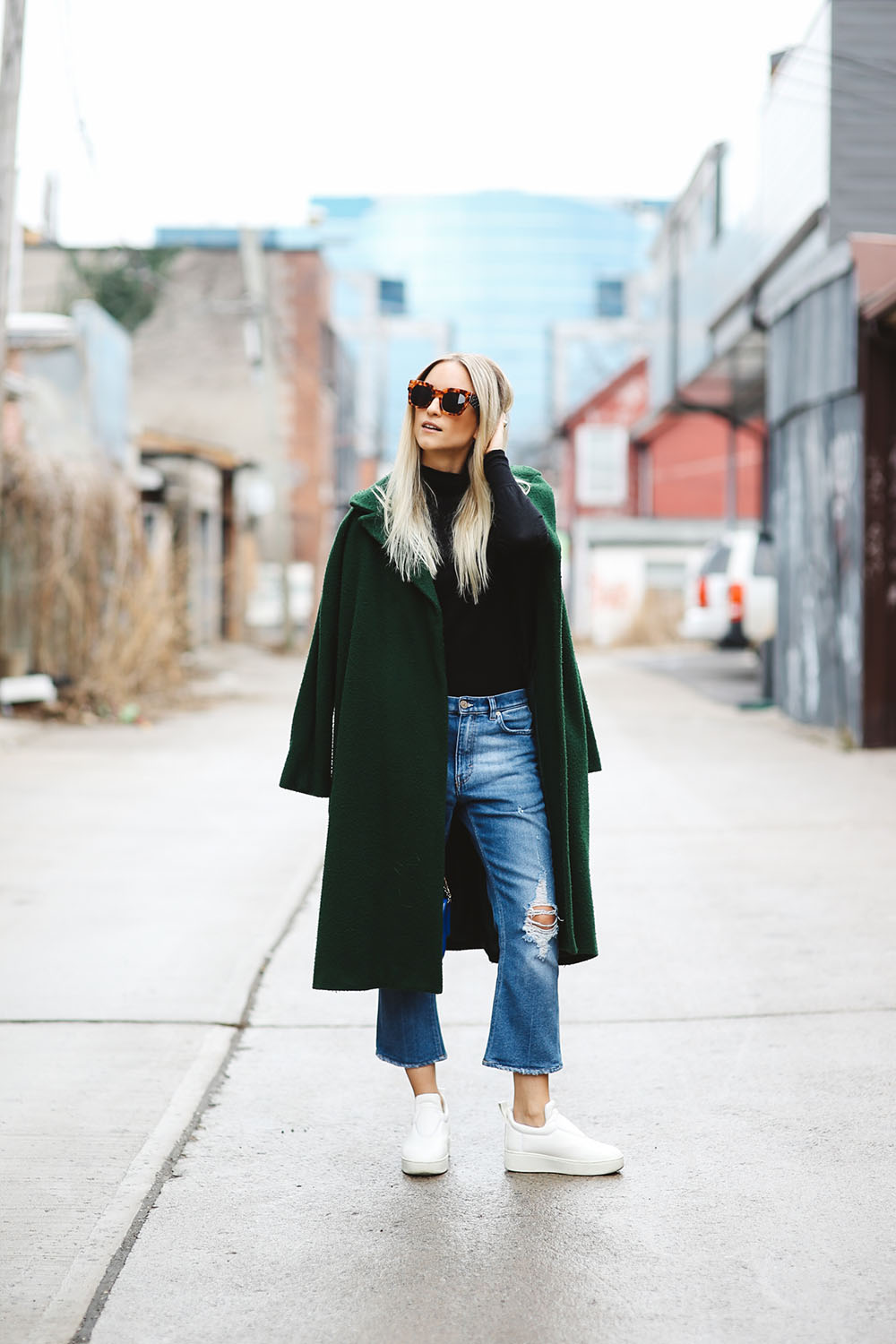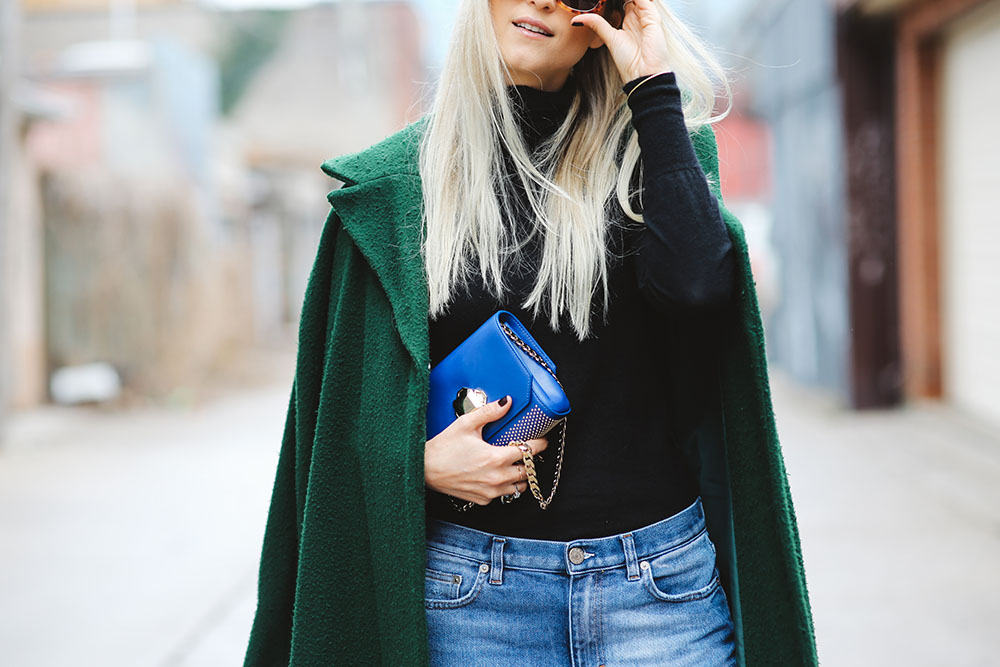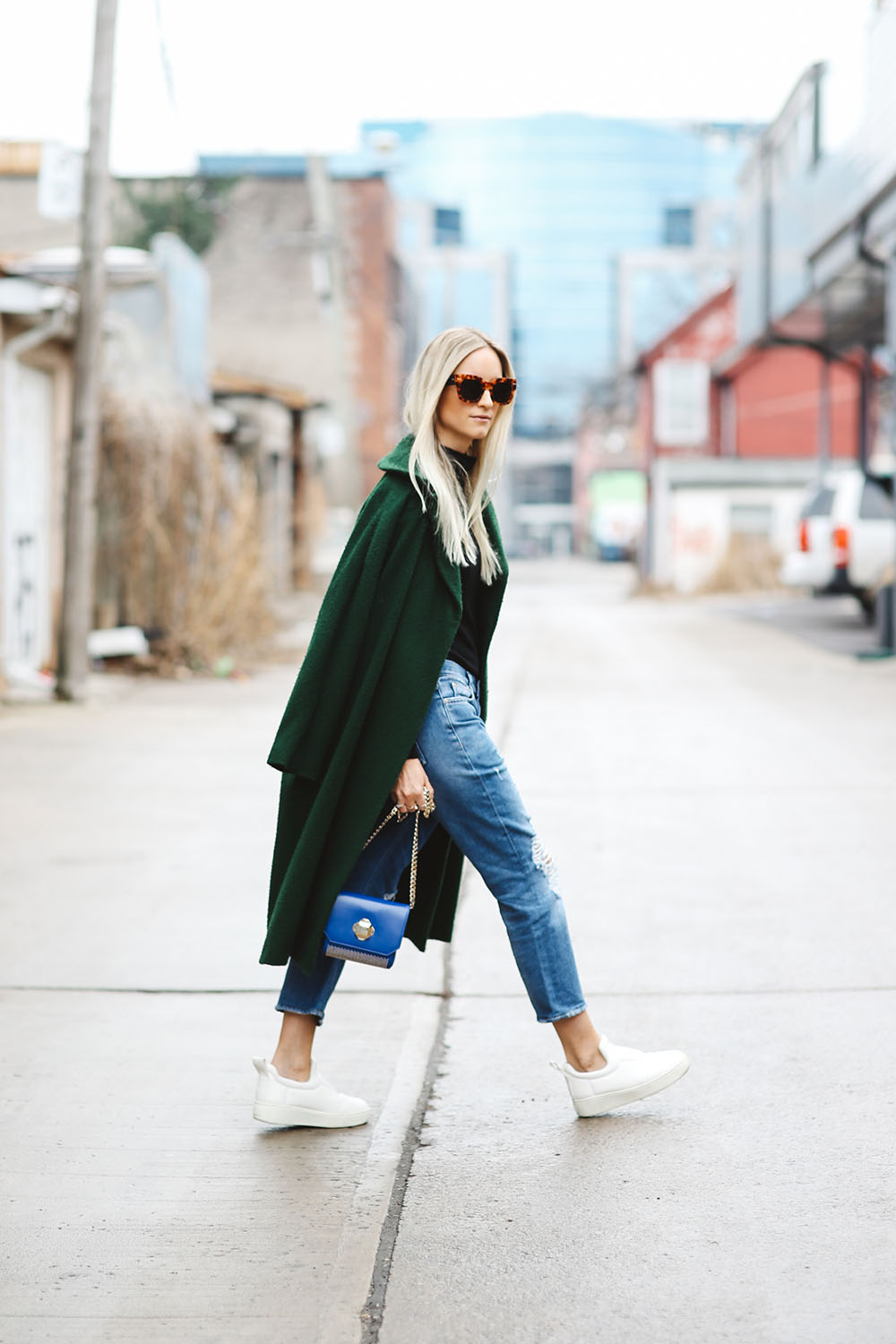 Topshop coat (last winter) | FRAME Denim turtle neck | Acne Studios jeans (old) | Celine trainers | Elie Saab bag | Bottega Veneta sunglasses (via Kokkoris Optics).
Photos by Jeff Thibodeau
YOUR THOUGHTS
Highlighted