COLOURFUL WITH COACH SPRING '16
Posted on March 27th 2016 by THEFASHIONGUITAR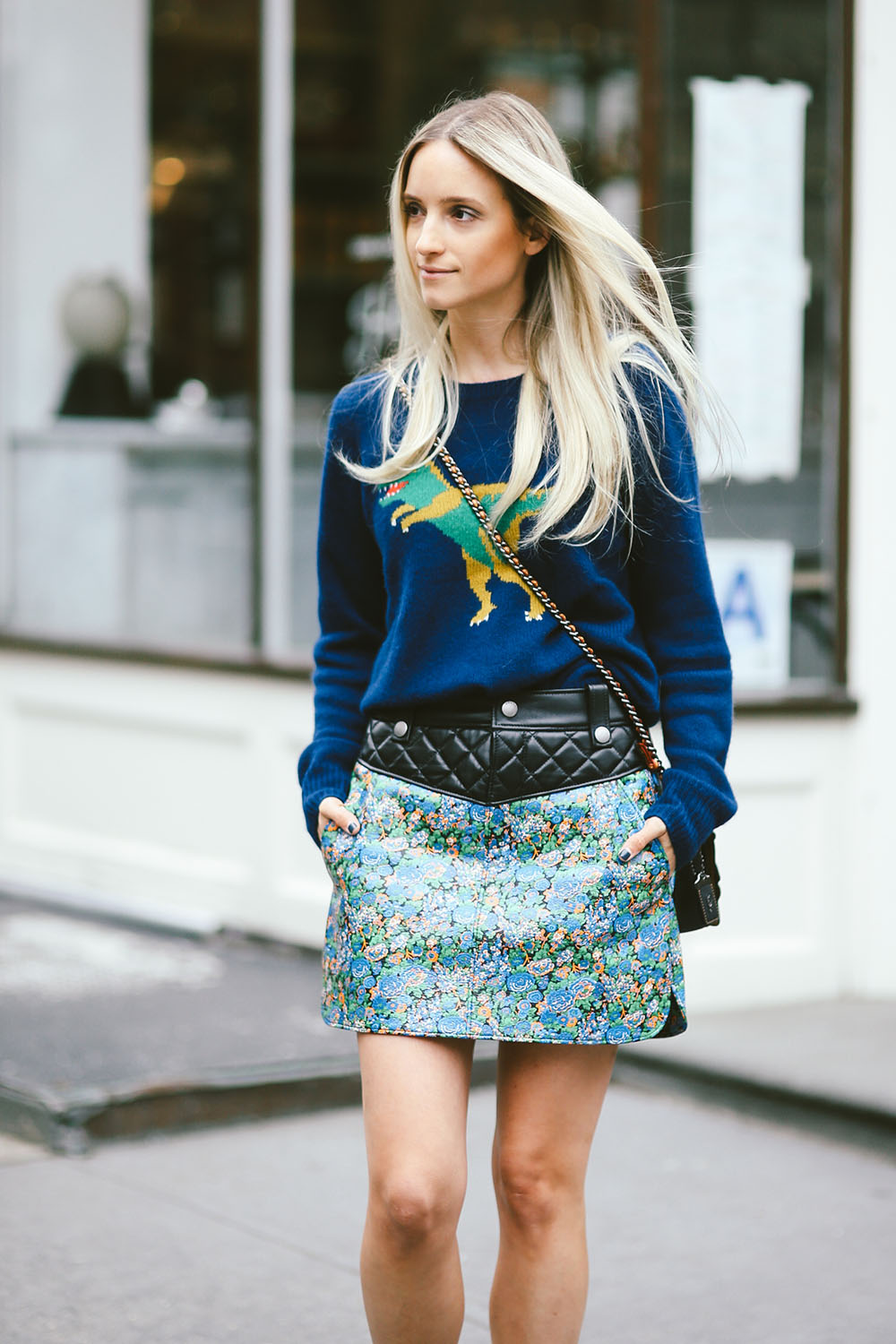 If there were a good time to start adding some color to your closet, it would be now, just before spring hits and bare legs are actually allowed. My way of wearing color is always by balancing it out with basics in neutrals, and of course, a simple pair of shoes or boots. A western boot – if I had a pair – or a pair of loafers.
Splashing with a little detail here and there never hurt nobody either, so I dared myself to go with this dinosaur motif sweater – James is going to be so jealous – and the prettiest floral embellished crossbody bag, which goes great with the leather floral skirt. It's funny, I never thought I would wear a skirt like this, because, as you know, I'm not a print-girl. But, so it turns out, when the combination of color and print is done perfectly – as in, they complement each other in every way – it's simply something I can't resist. Coach did an insanely good job here, because the prints and coloring for their Coach 1941 Spring 2016 Collection are fantastic! Now see how easy it is? As long as you keep some balance and neutrals, you can definitely go a little overboard with funky prints and happy colors this spring!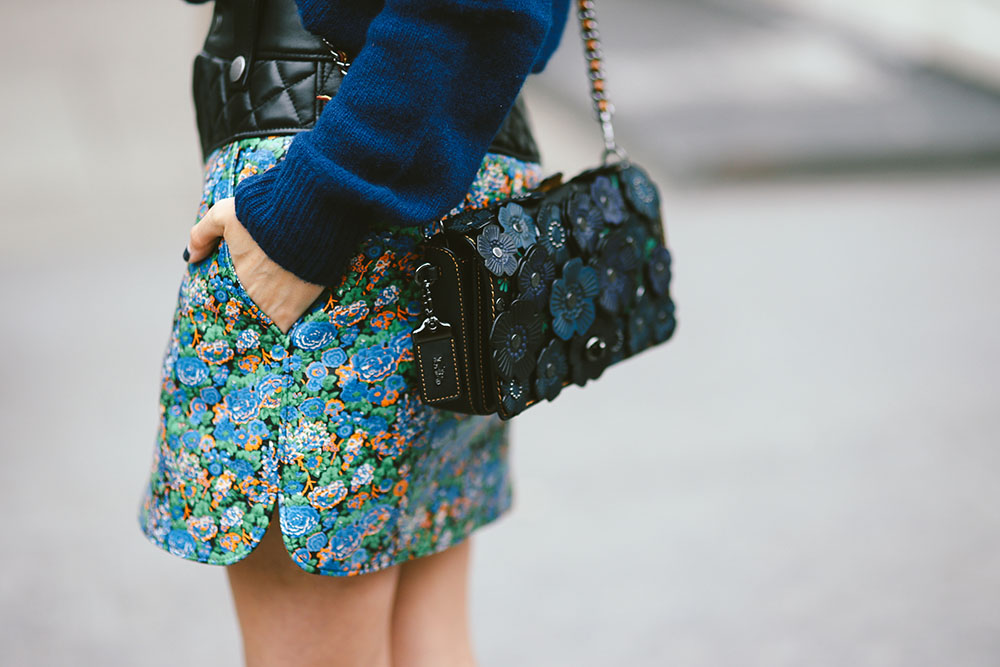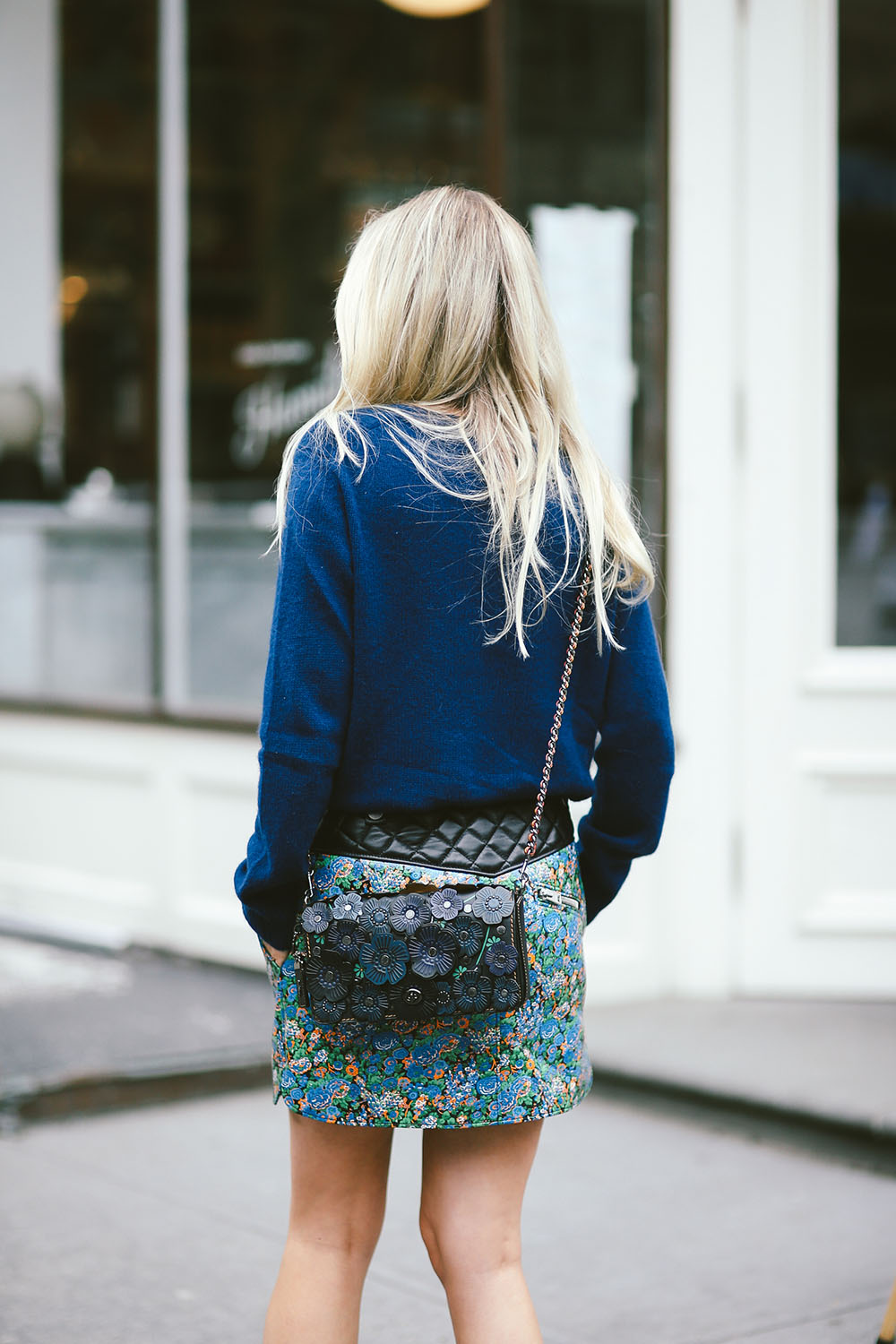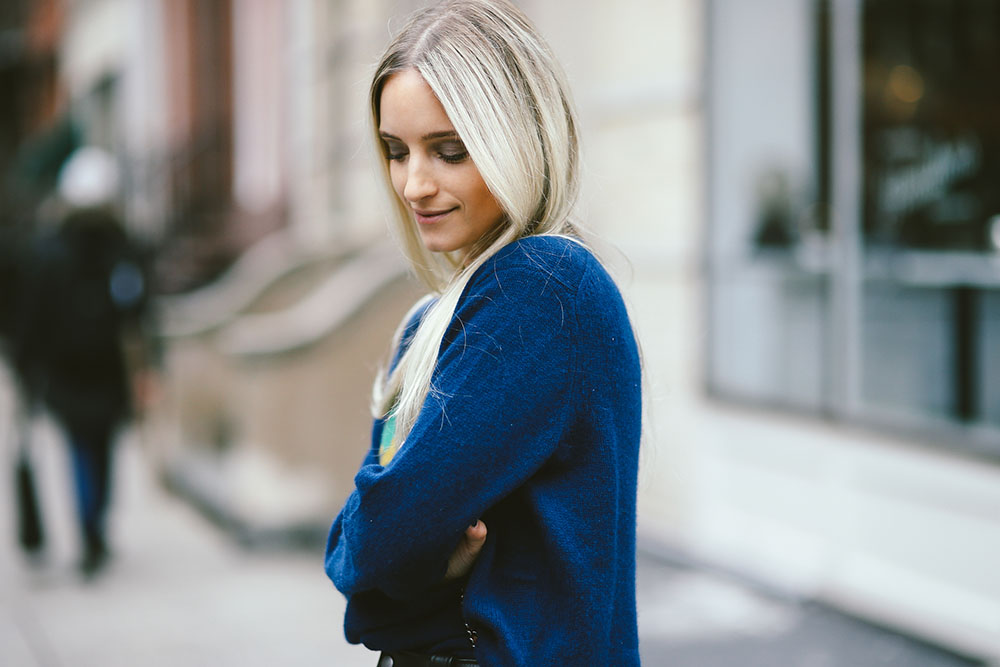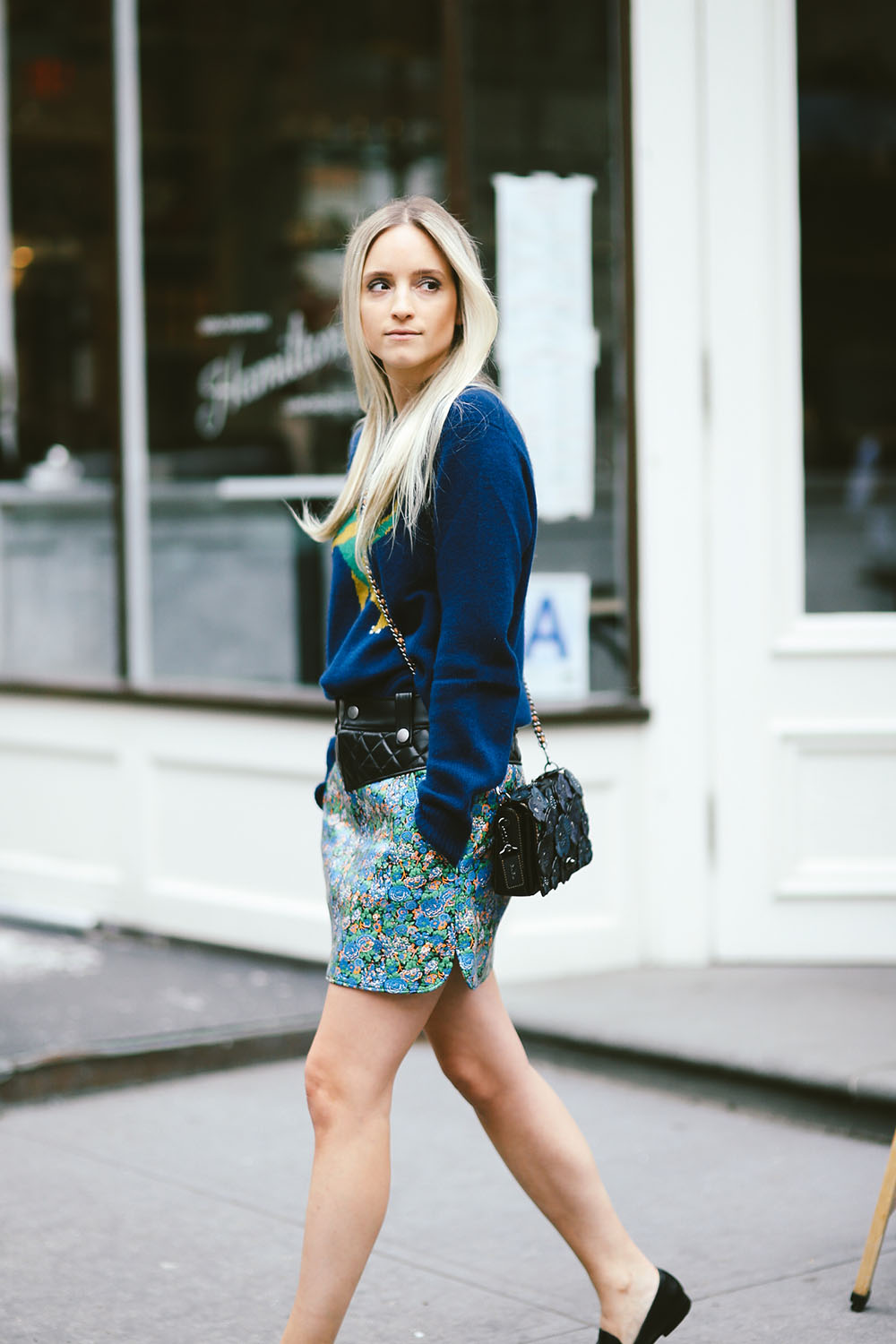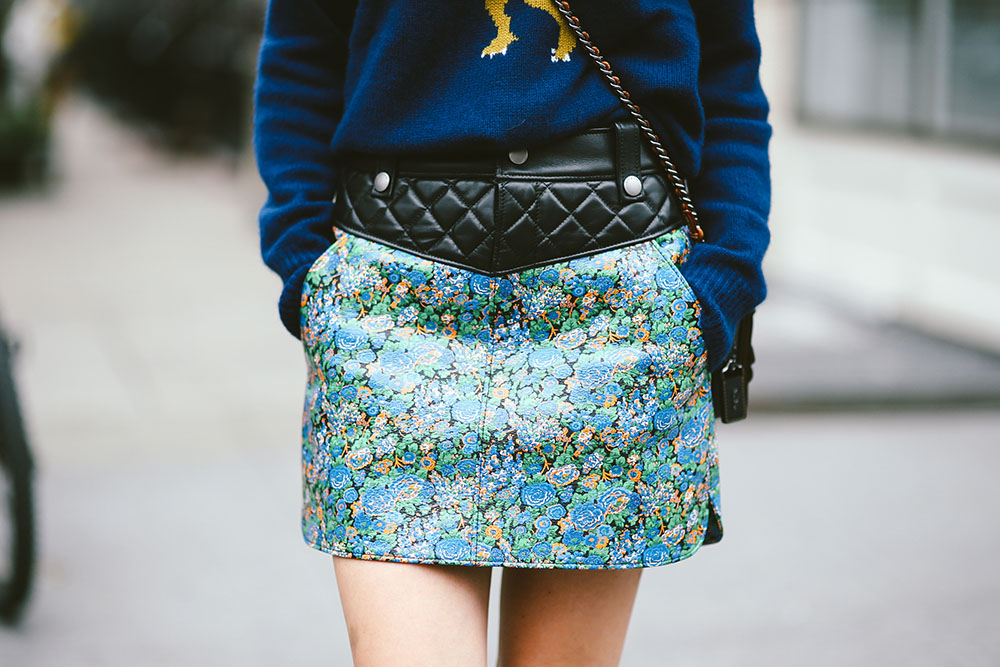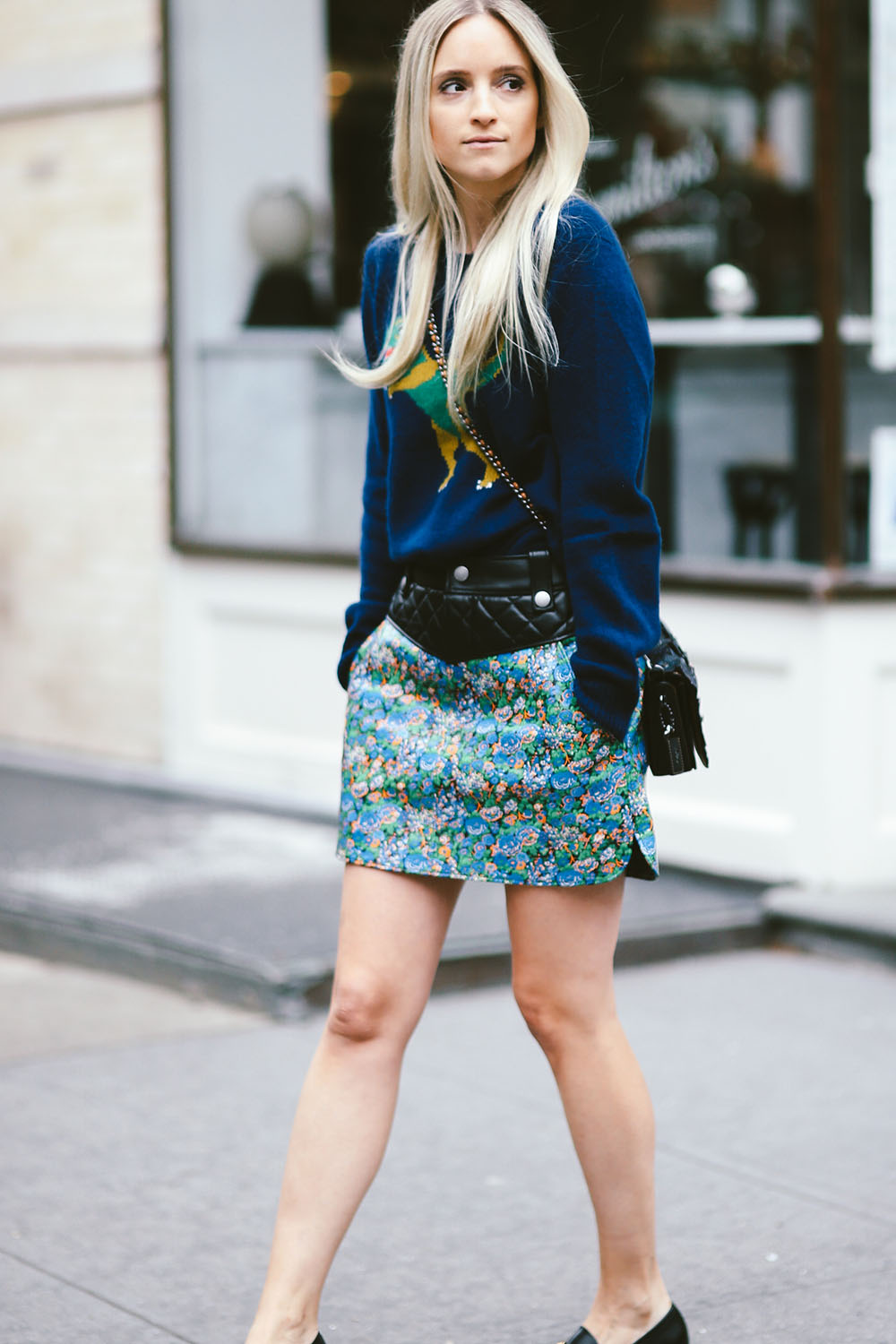 Coach Dinosaur Motif Crewneck Sweater | Coach Dinky Crossbody bag | Coach leather Floral Curved Hem Skirt.
Photos by Jeff Thibodeau
YOUR THOUGHTS
Highlighted