MEN IN BLACK
Posted on January 19th 2016 by THEFASHIONGUITAR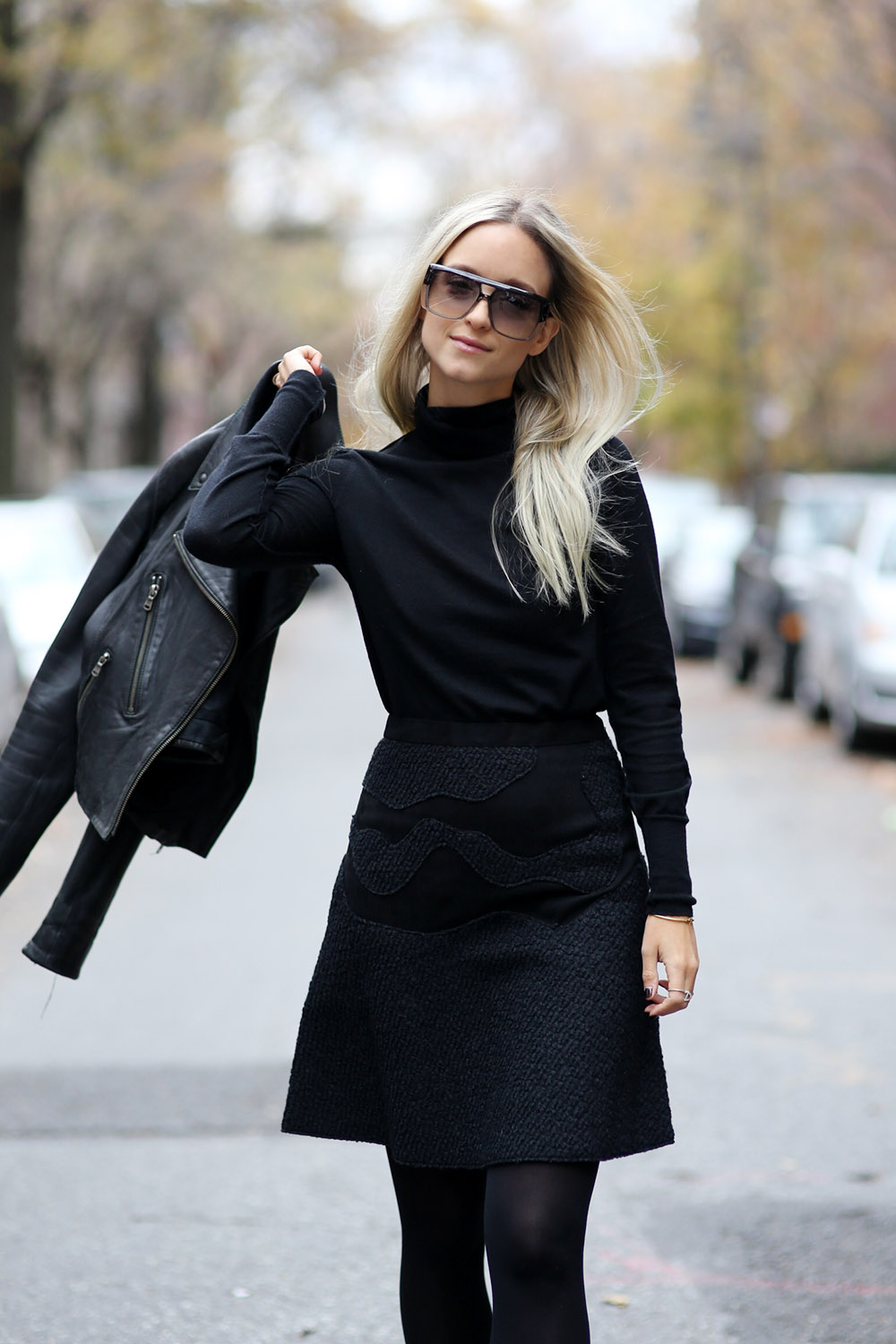 I recently discovered a new genre on Spotify called "Decades" in which amazing playlists from all decades are listed, my favorite: Back to the 90s. I haven't stopped playing it ever since. It brings back so many good – and of course a few bad – memories of boyfriends, break-ups, parties, and first drinks – okay first ciggies too… I did occasionally smoke. One of my favorites songs – and at the same time movie – from that list is Men in Black! Haha, I know, it's hilarious. But truth to be told, I watched all those Alien films like Independence Day and MIB a million times back in the days. Didn't really have a thing for Sciefy, but those films were pretty awesome at the time. Come on, agree with me! Maybe a secret guilty pleasure? I might have to watch those films again to realize how bad they were? I don't know, but in any case, those 90s memories of mine are pretty sweet anyway!
PS. Did you know that I never wore all black back in the 90s? I never liked it, until I discovered all-black…
PS 2. I almost forgot to mention, I also watched X-Files of course!! How could I forget!! And funny enough – I'm not paid to say this – in this week's EDIT on Net-a-Porter.com there's an awesome interview with Agent Scully!!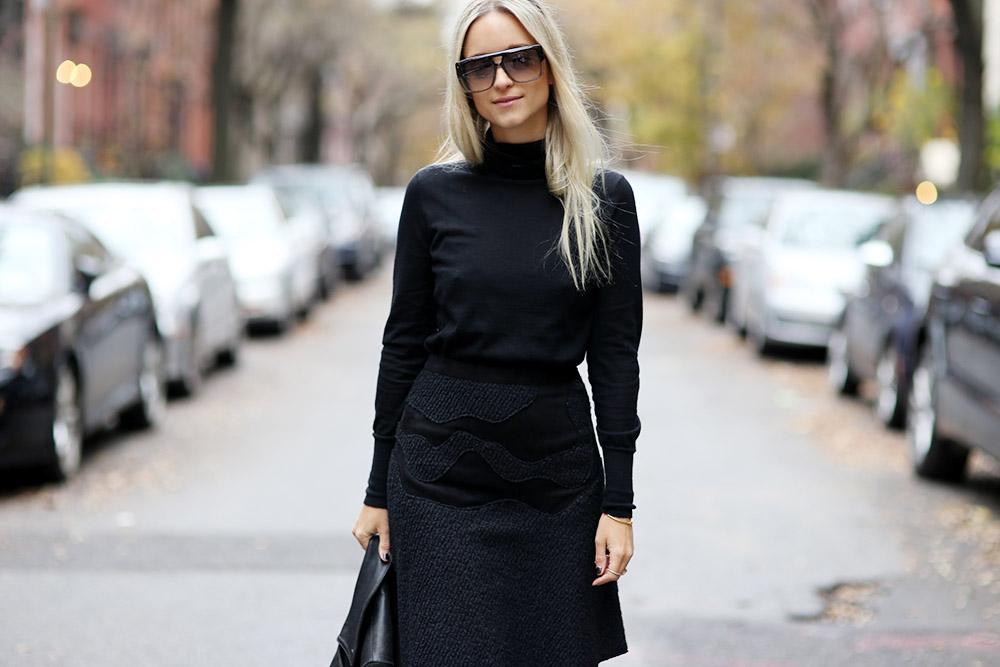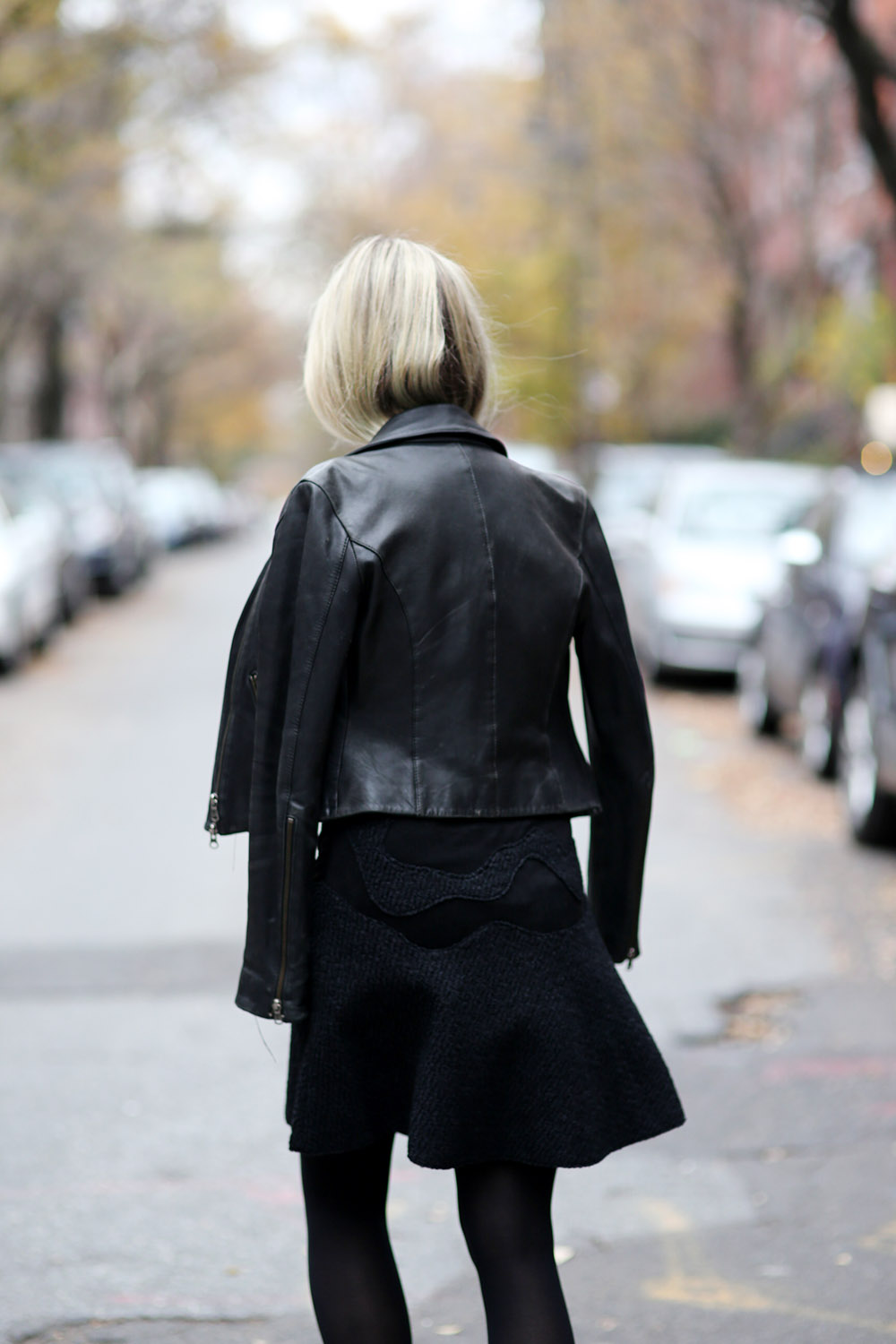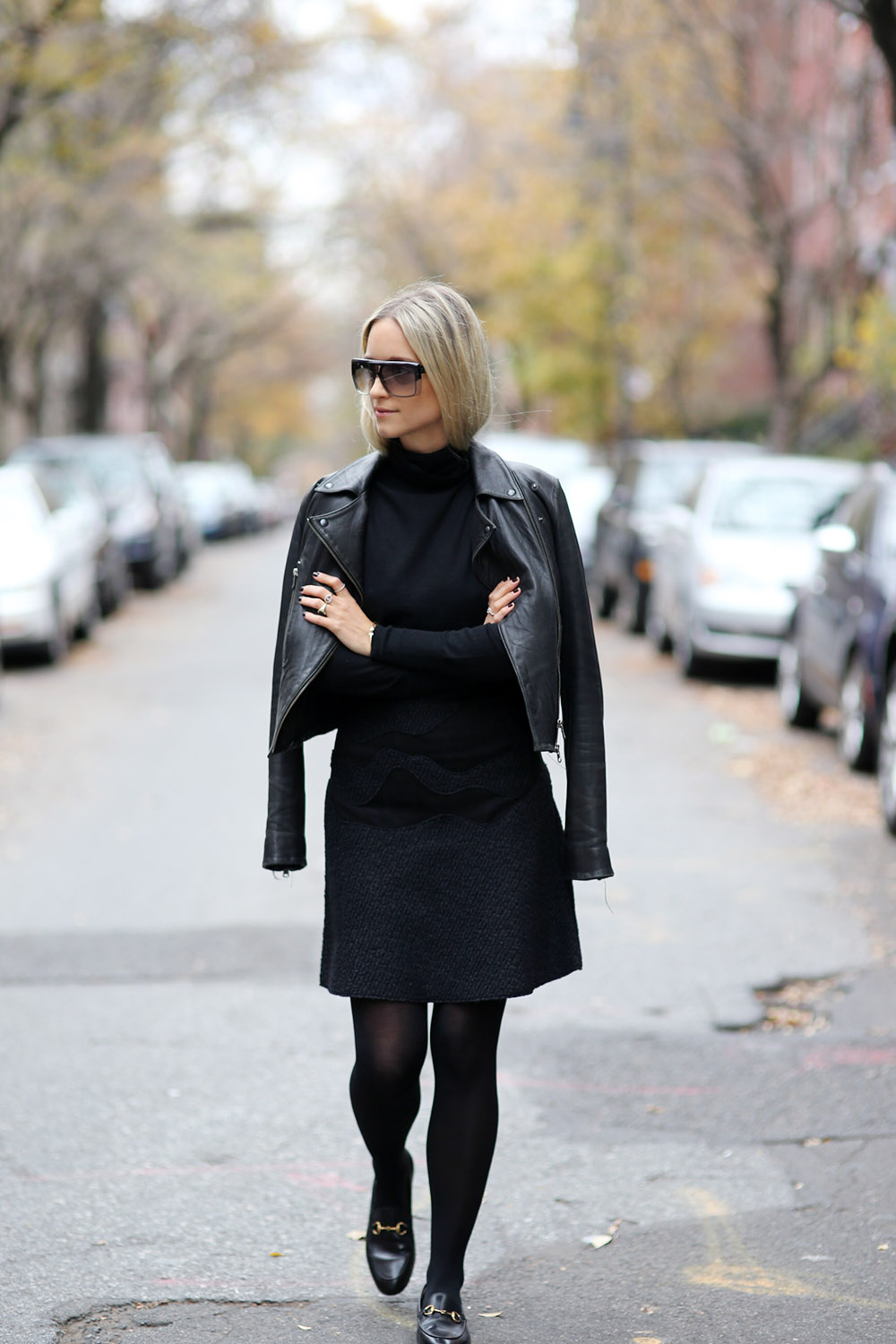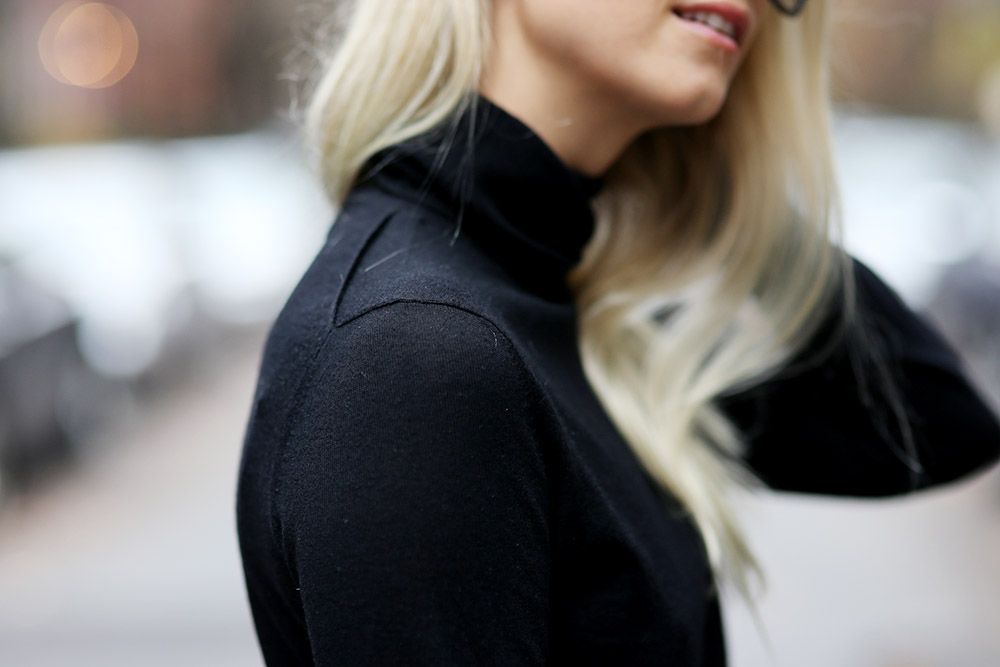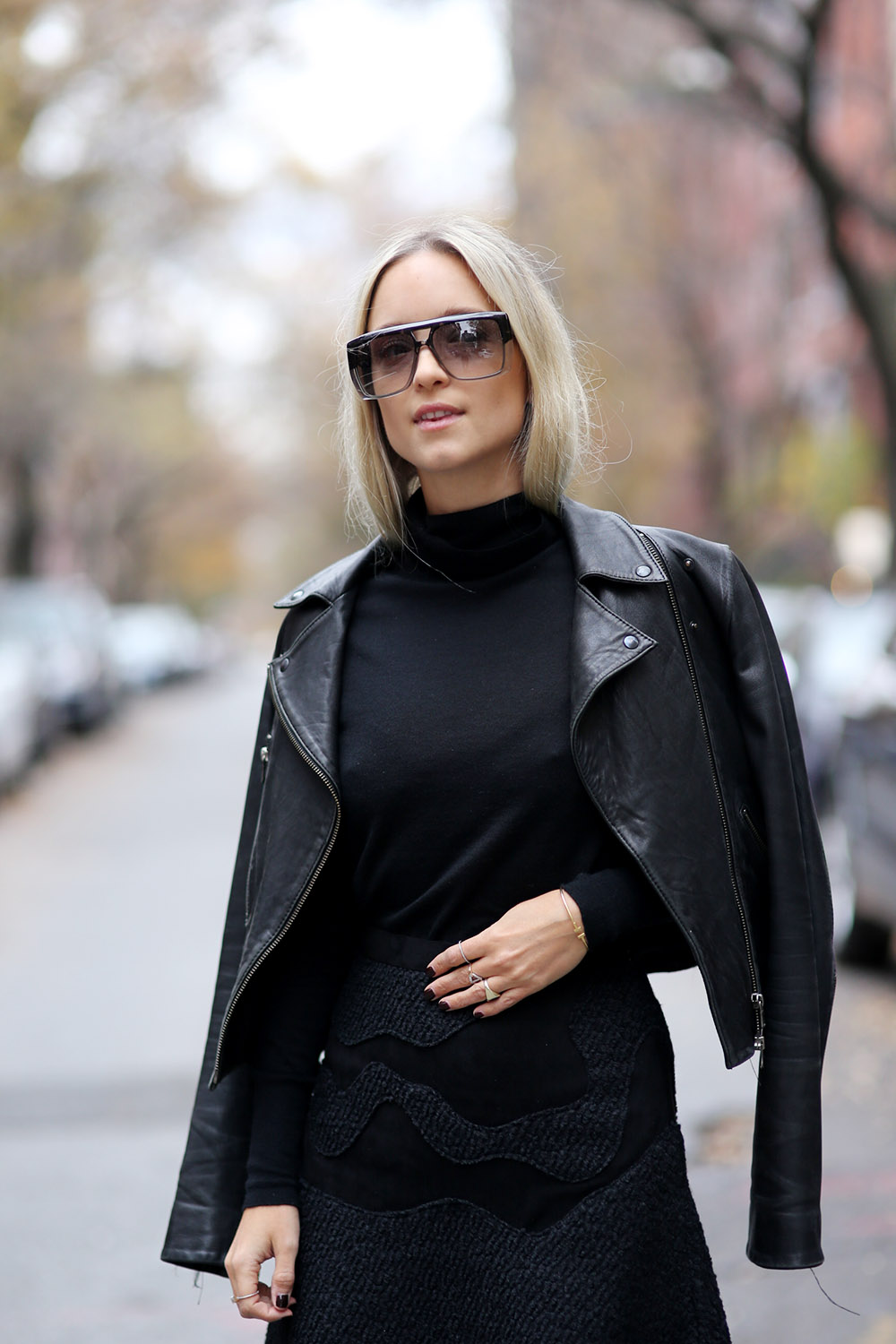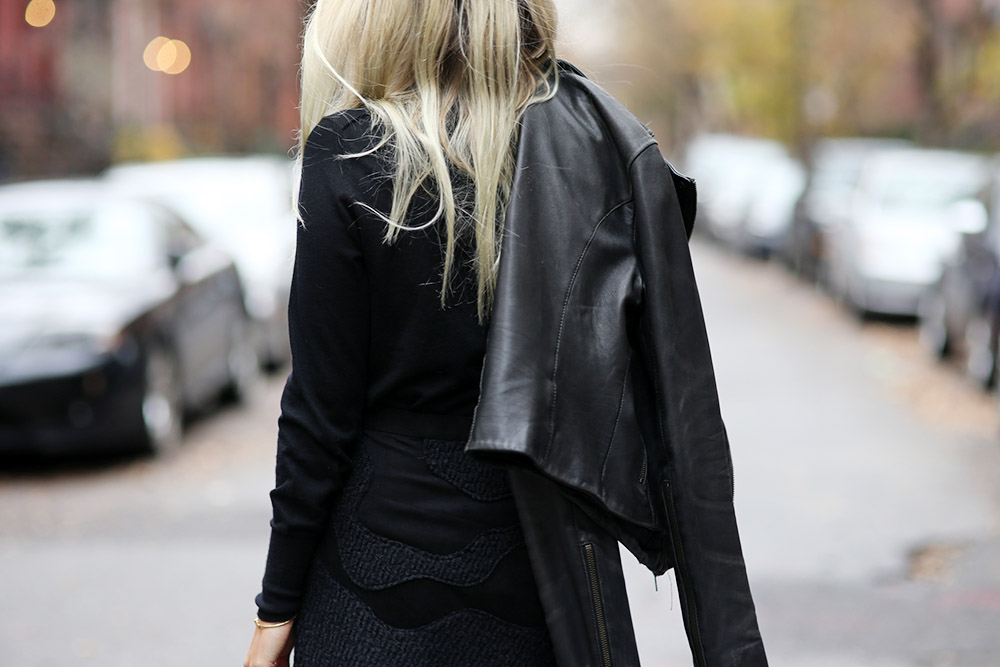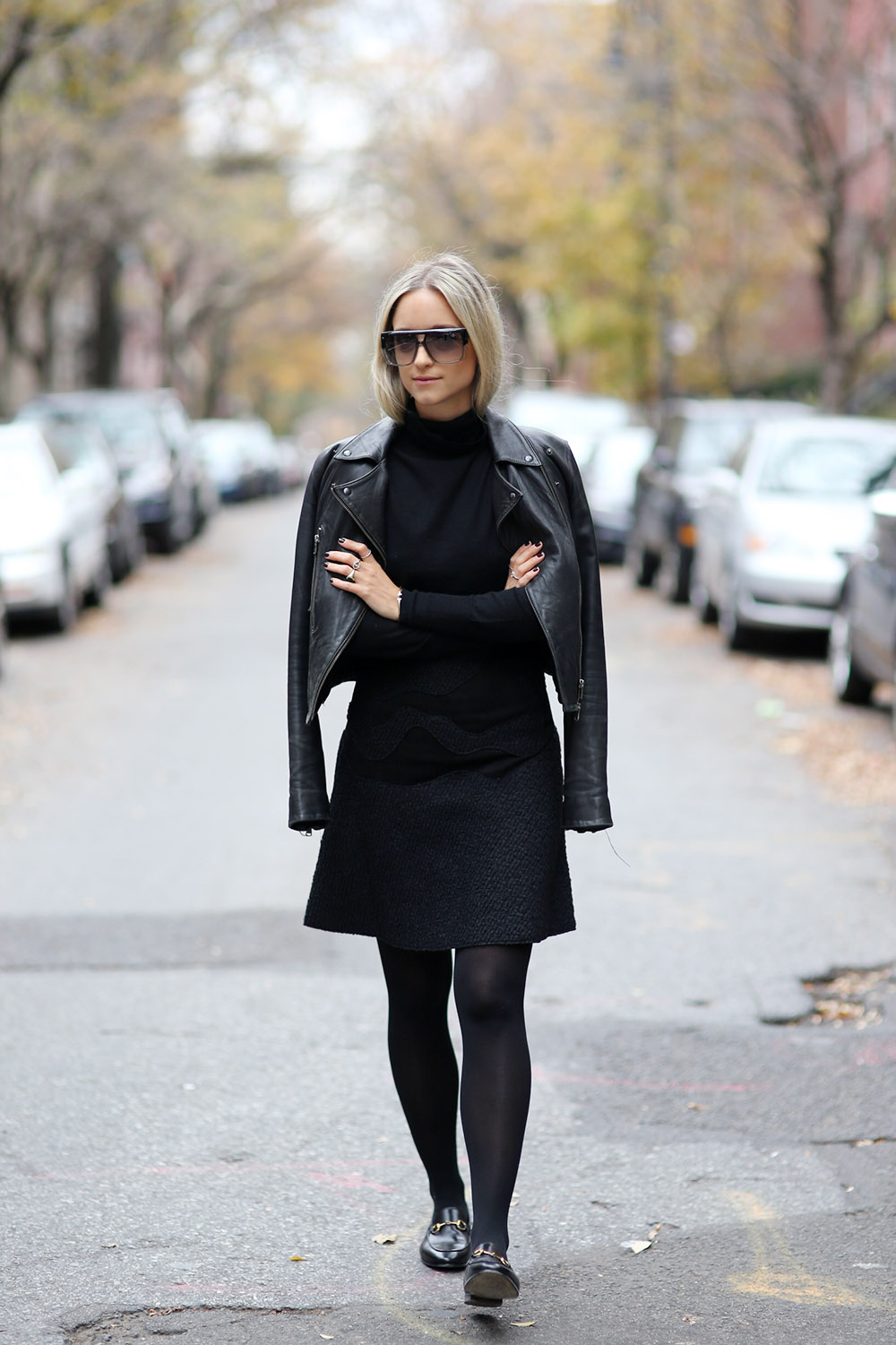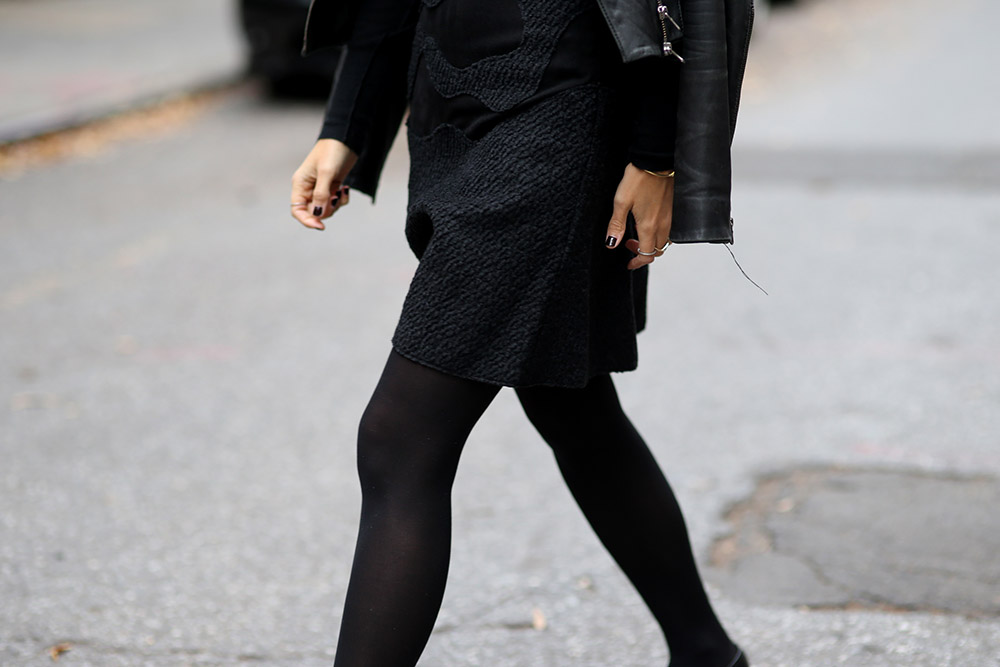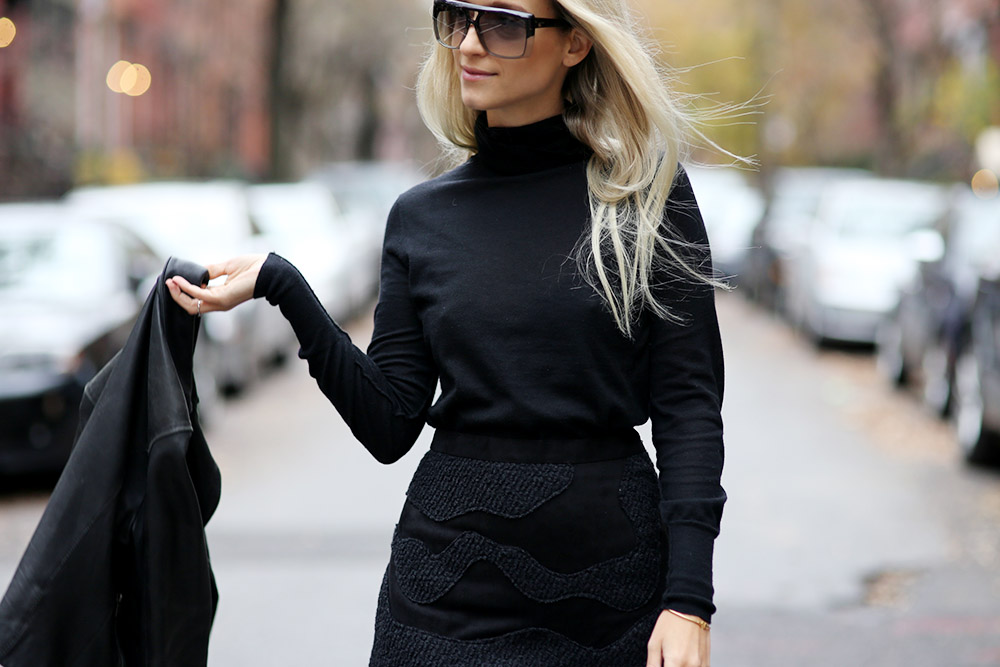 Pauw leather jacket | knit and skirt via Bluefly | Gucci sunglasses | Gucci loafers.
Photos by Jeff Thibodeau
YOUR THOUGHTS
Highlighted