BOLD & BEAUTIFUL
Posted on December 2nd 2015 by THEFASHIONGUITAR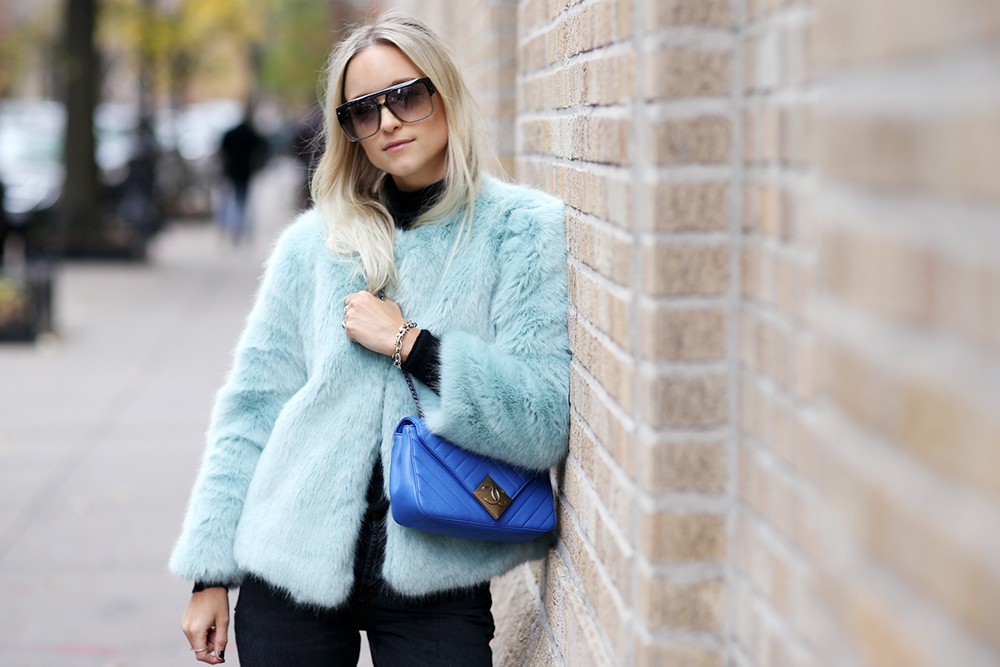 In honor of Chanel's Métiers d'Art 2016 Collection (this is in other words their "Pre-Fall" Collection) that was shown yesterday in the legendary Cinecittà's Studio 5 in Rome, where Parisian streets – including a Metro entrance, a boulangerie, and all in black and white – were build, I'm wearing an everything but black and white look, but with a new pearl in my wardrobe… This bold and beautiful baby blue.
What I loved most about the collection? The long coats – draped on the shoulders – with mini-dresses in the form of shirts and knits, iconic Chanel tweeds, and leather. The sexy tights worn in combination with black and white retro inspired black and white mules. The long knits with long lace skirts, big sunglasses and the big hair (so much boho glamour). And last but not least, the thick tweed pants with fine knit looks, incredible sophisticated and effortless… Needless to say, plenty of inspiration, plenty to dream about.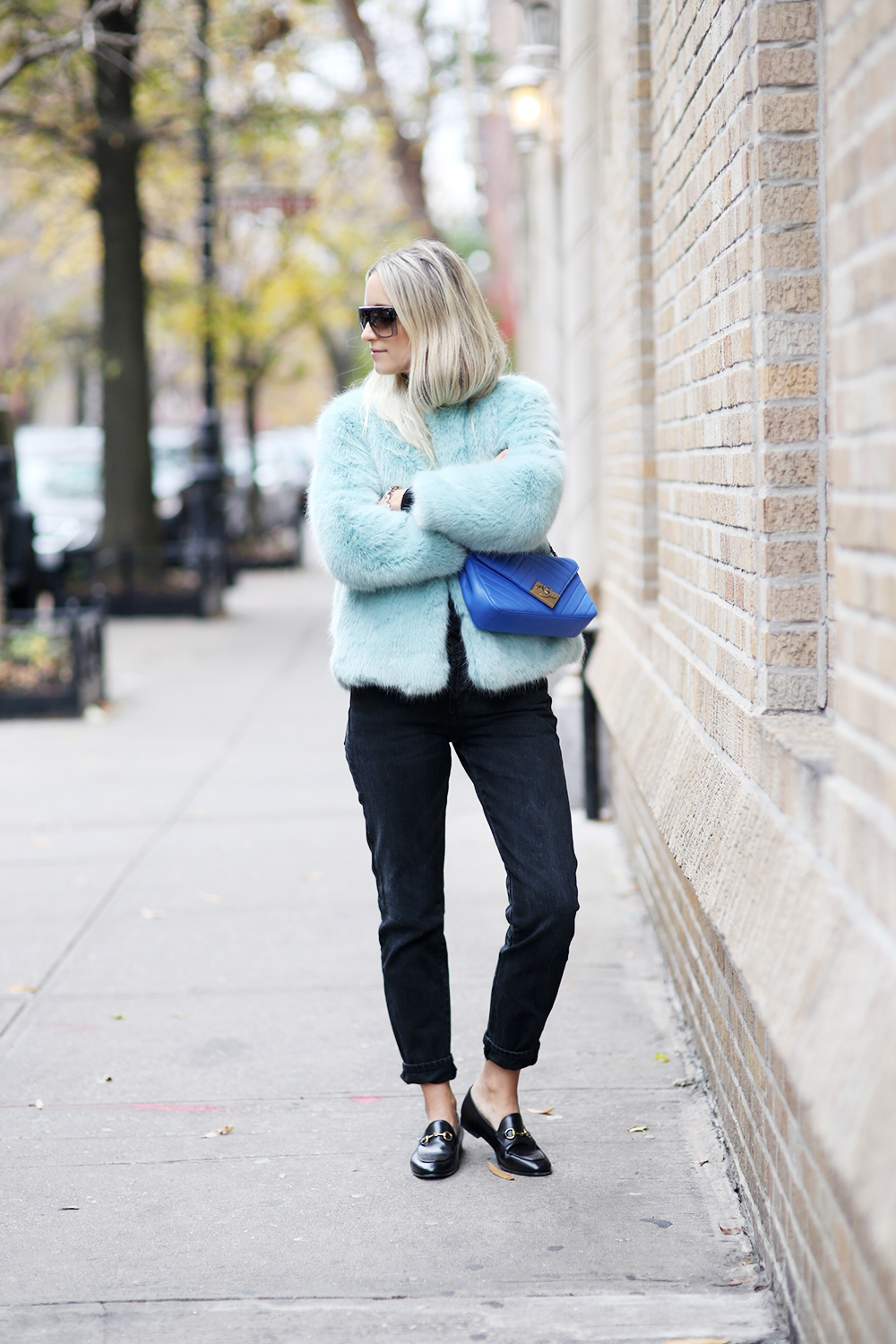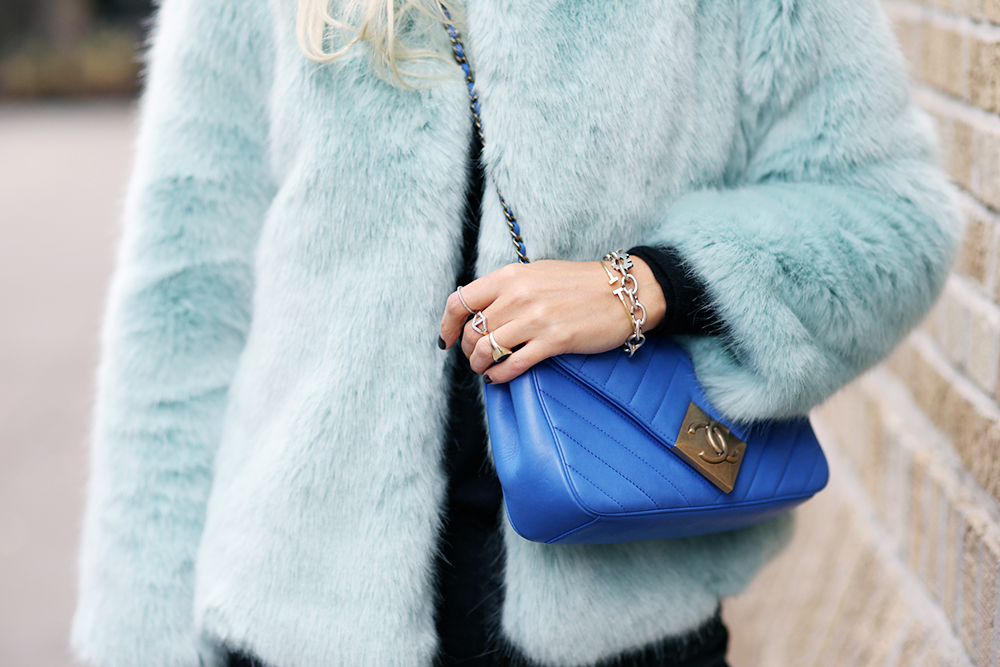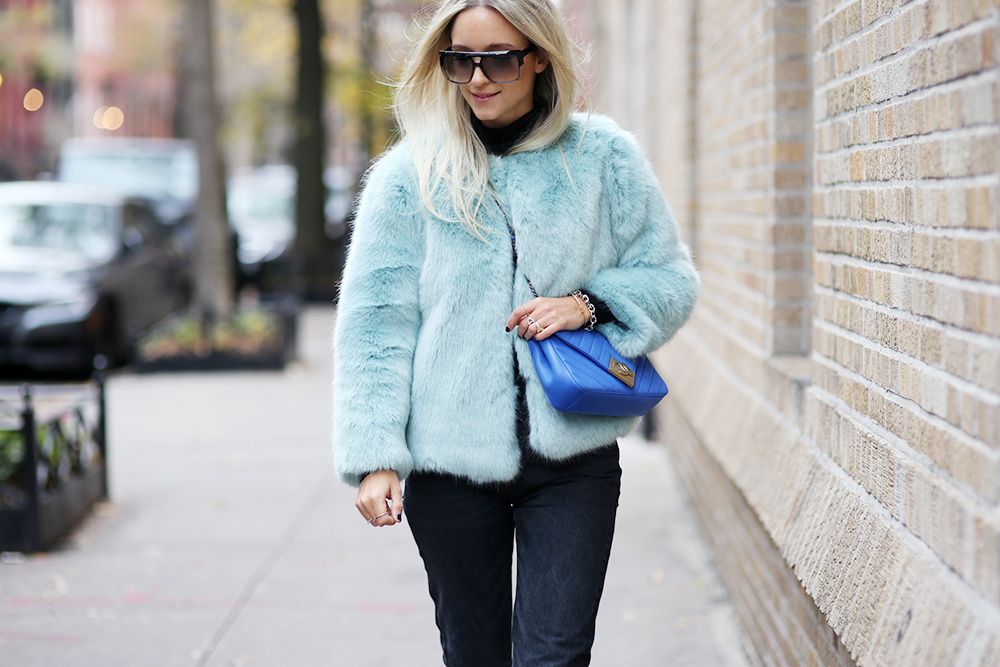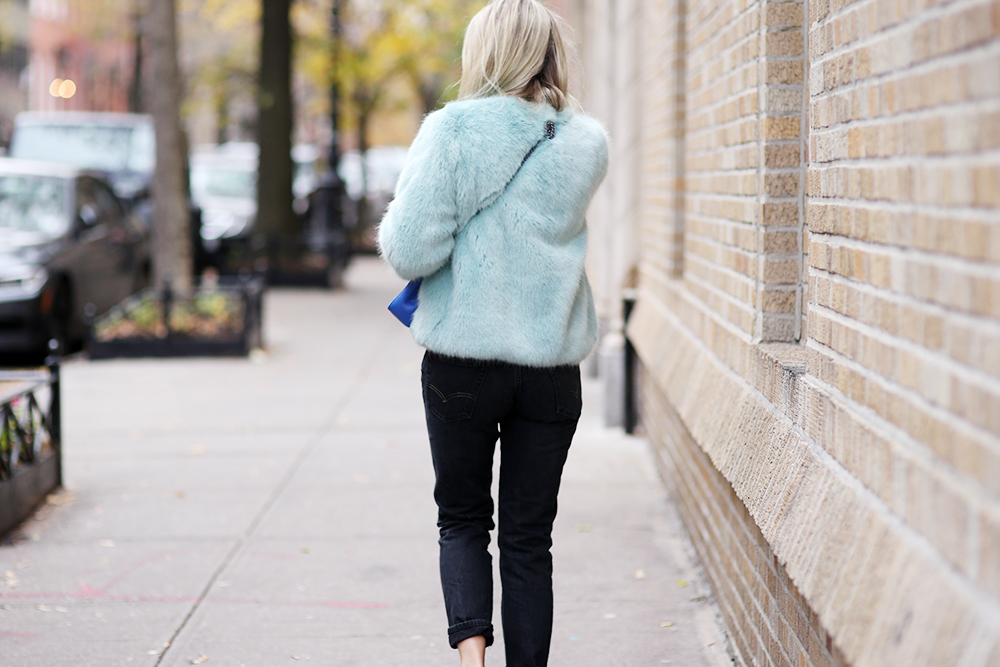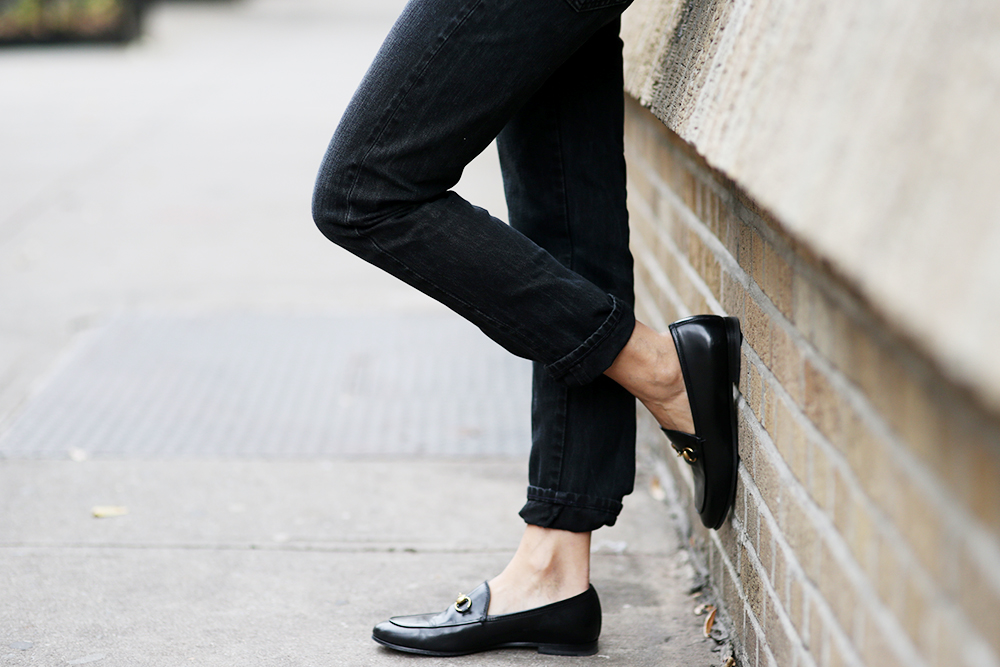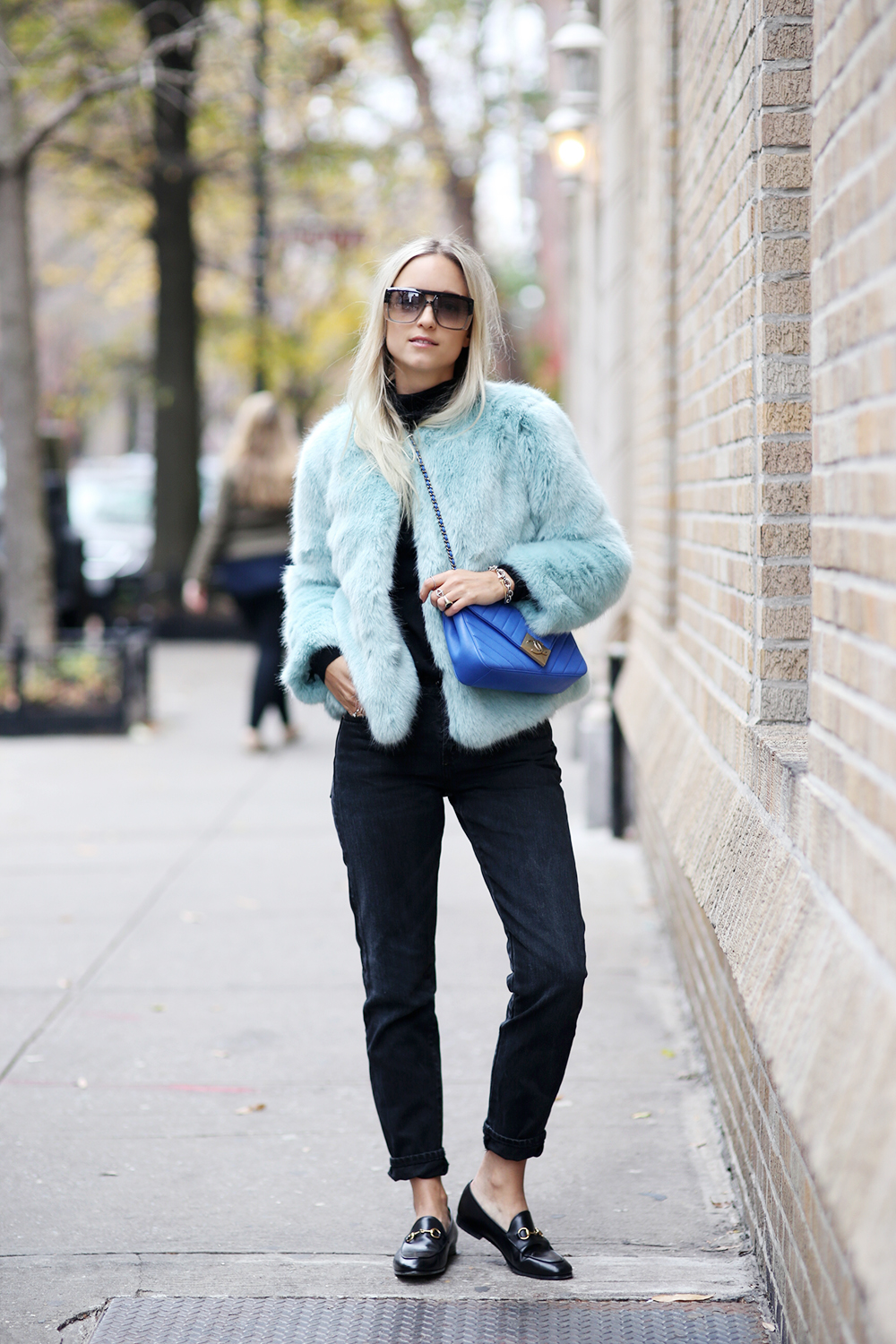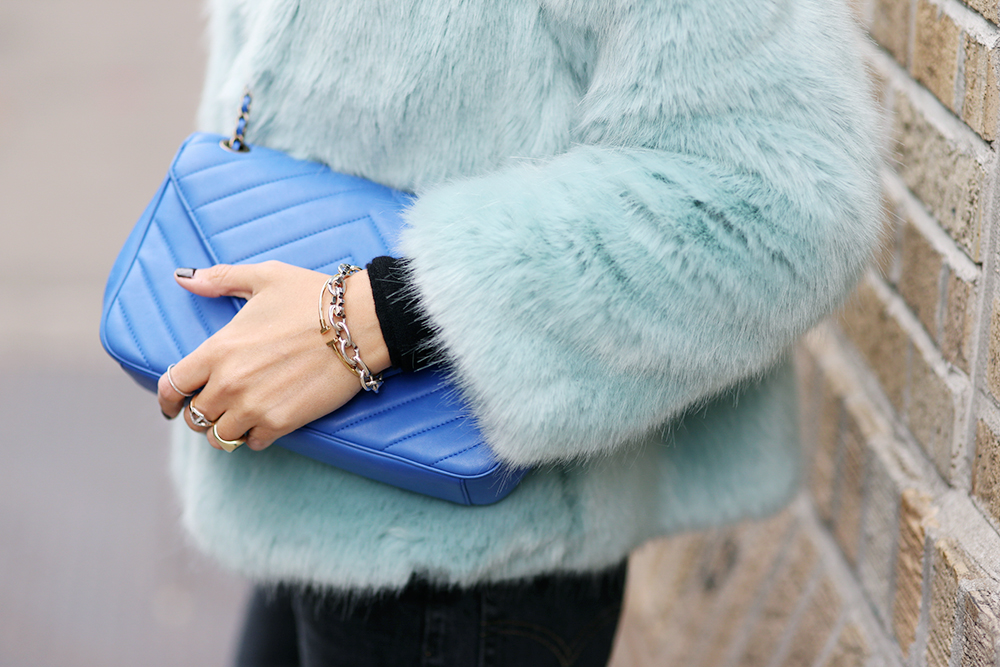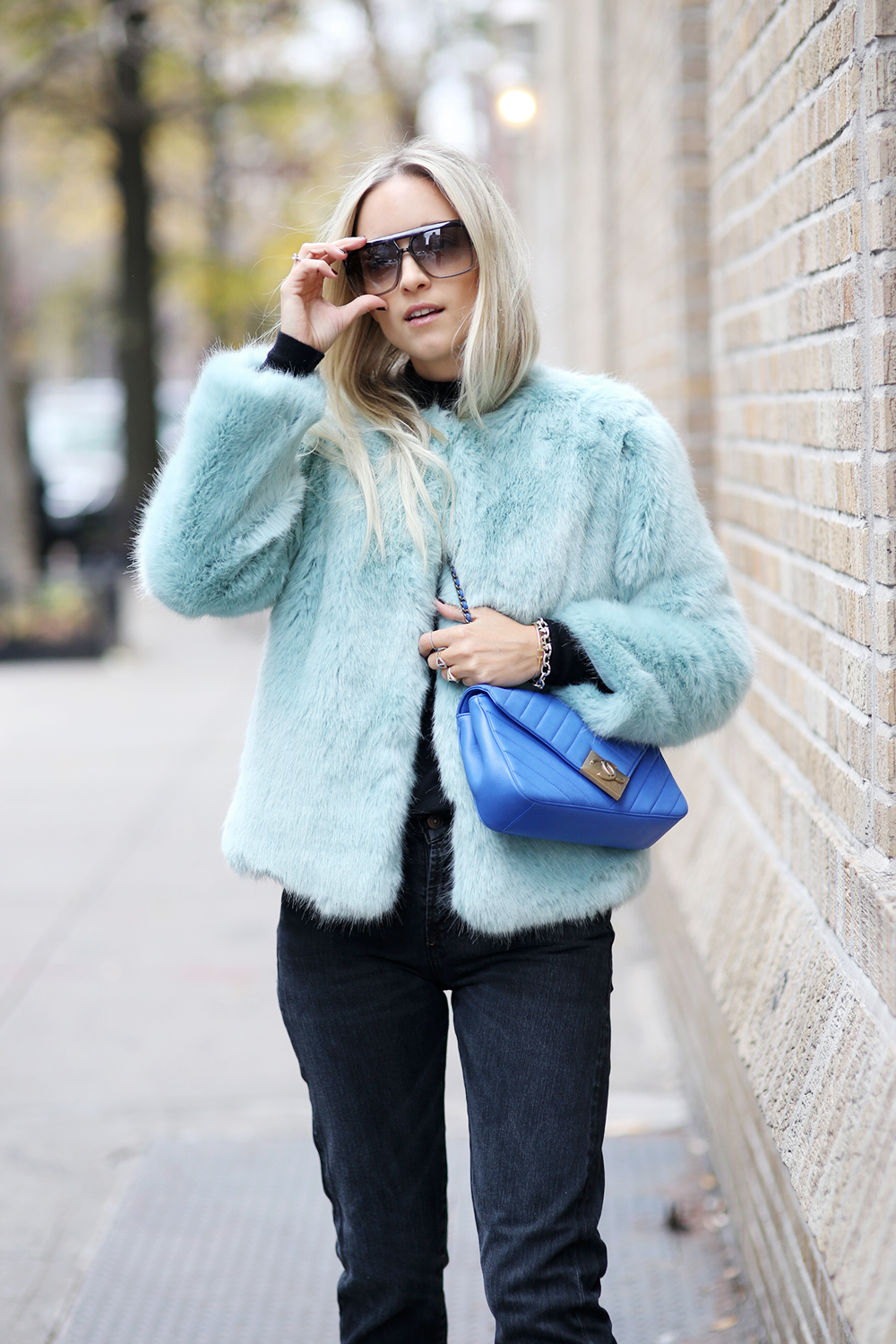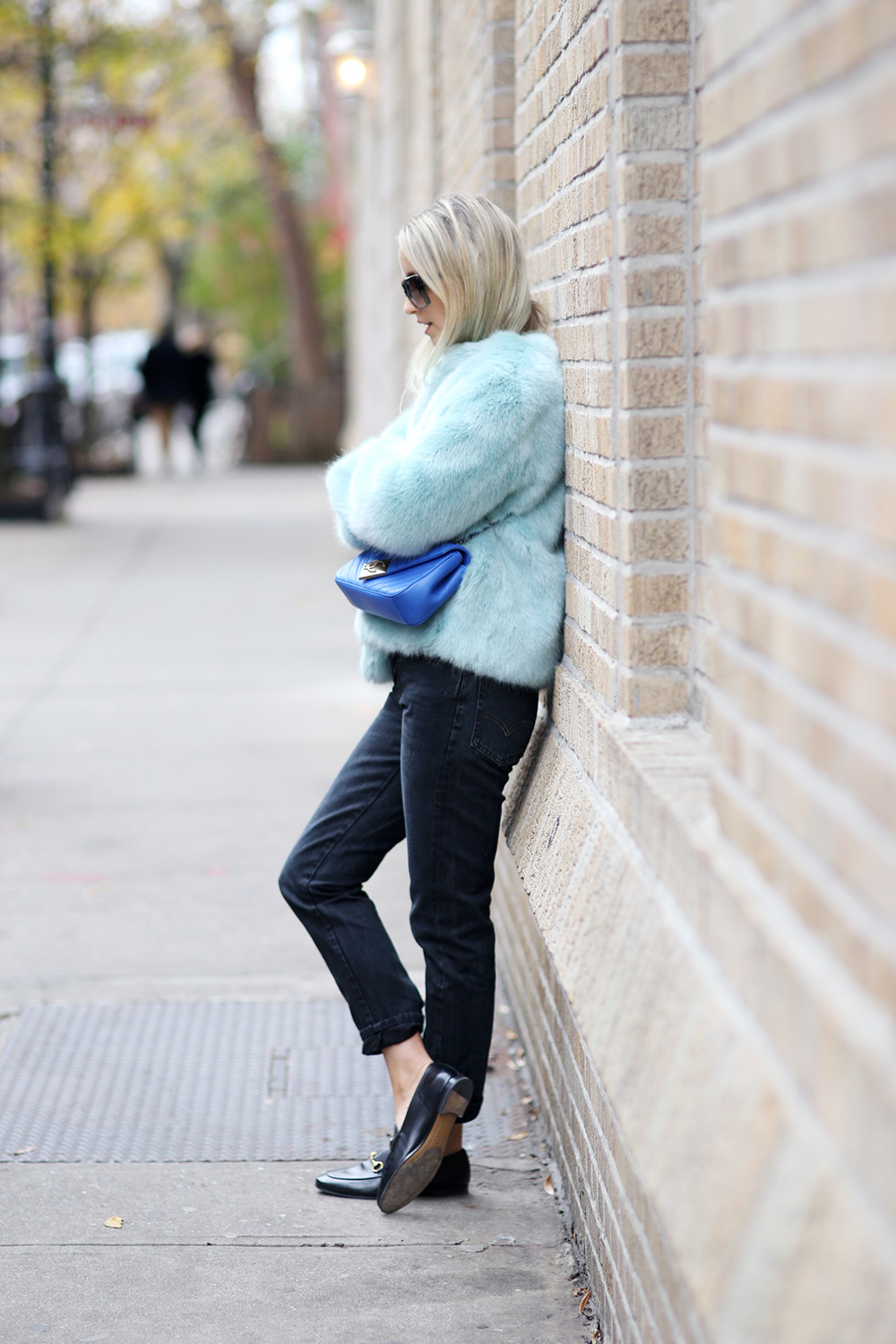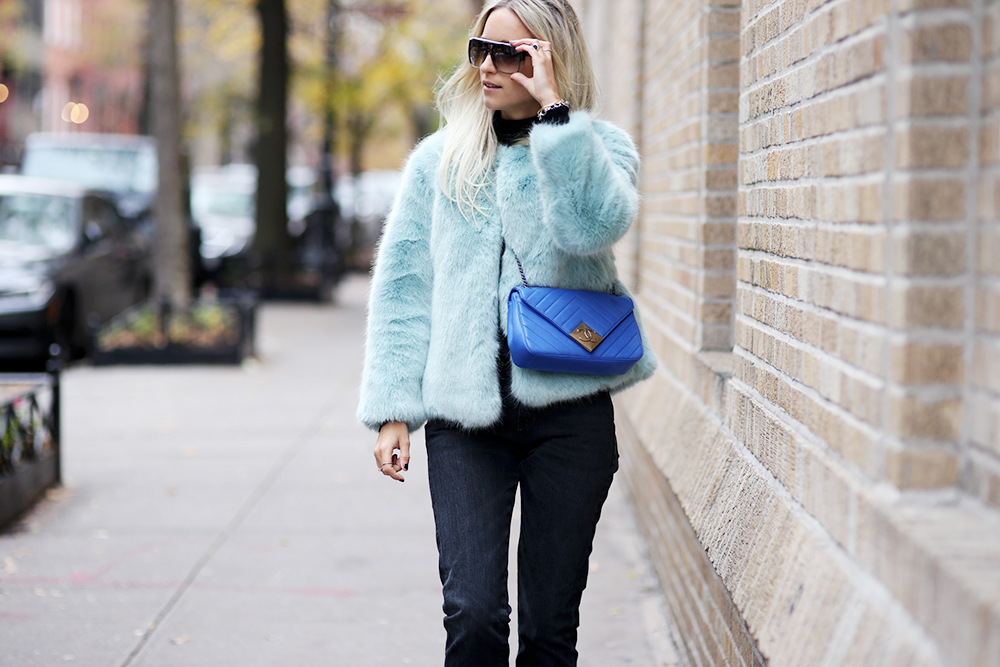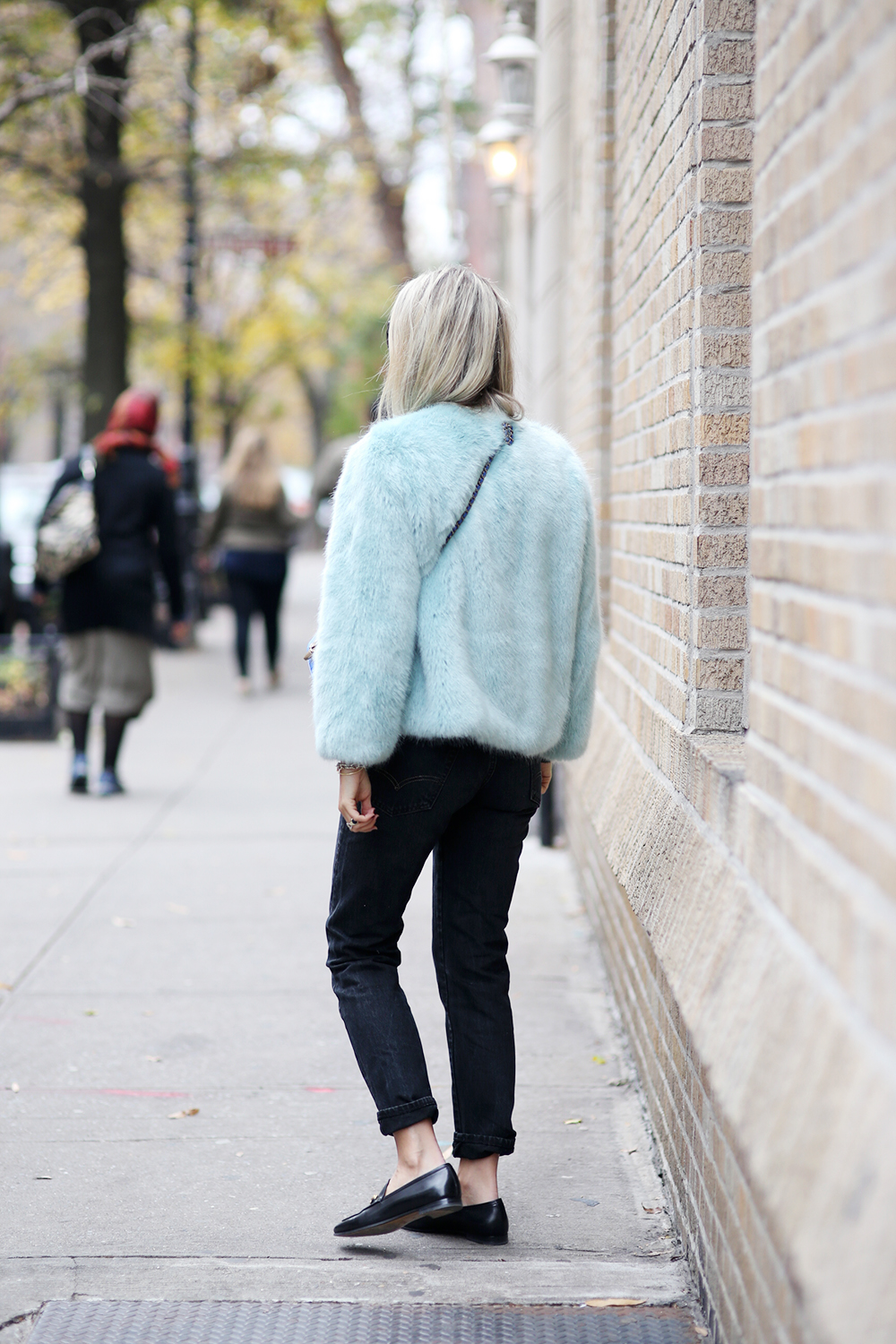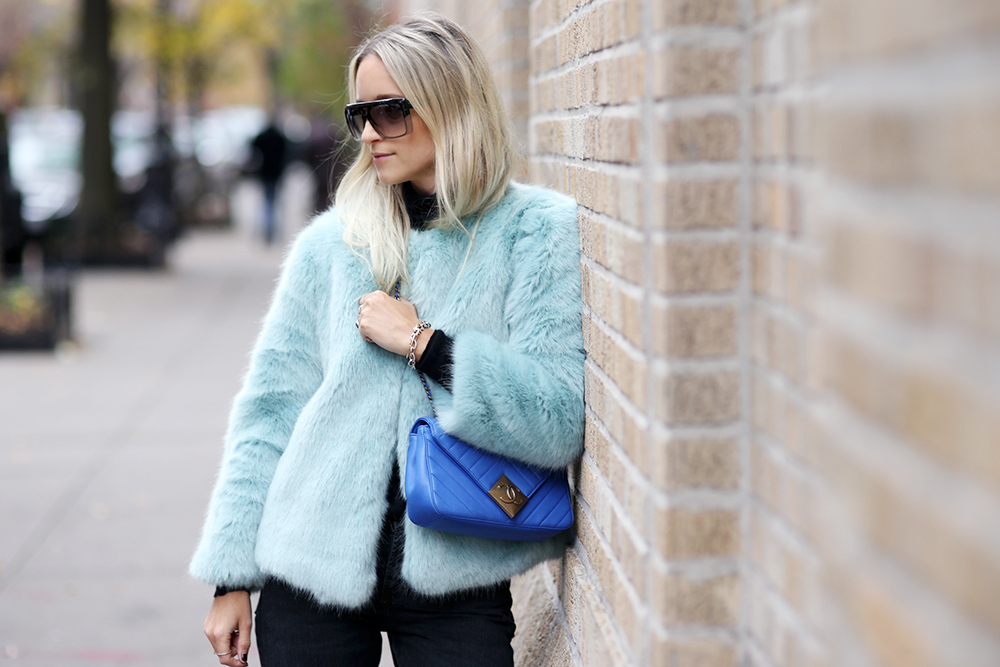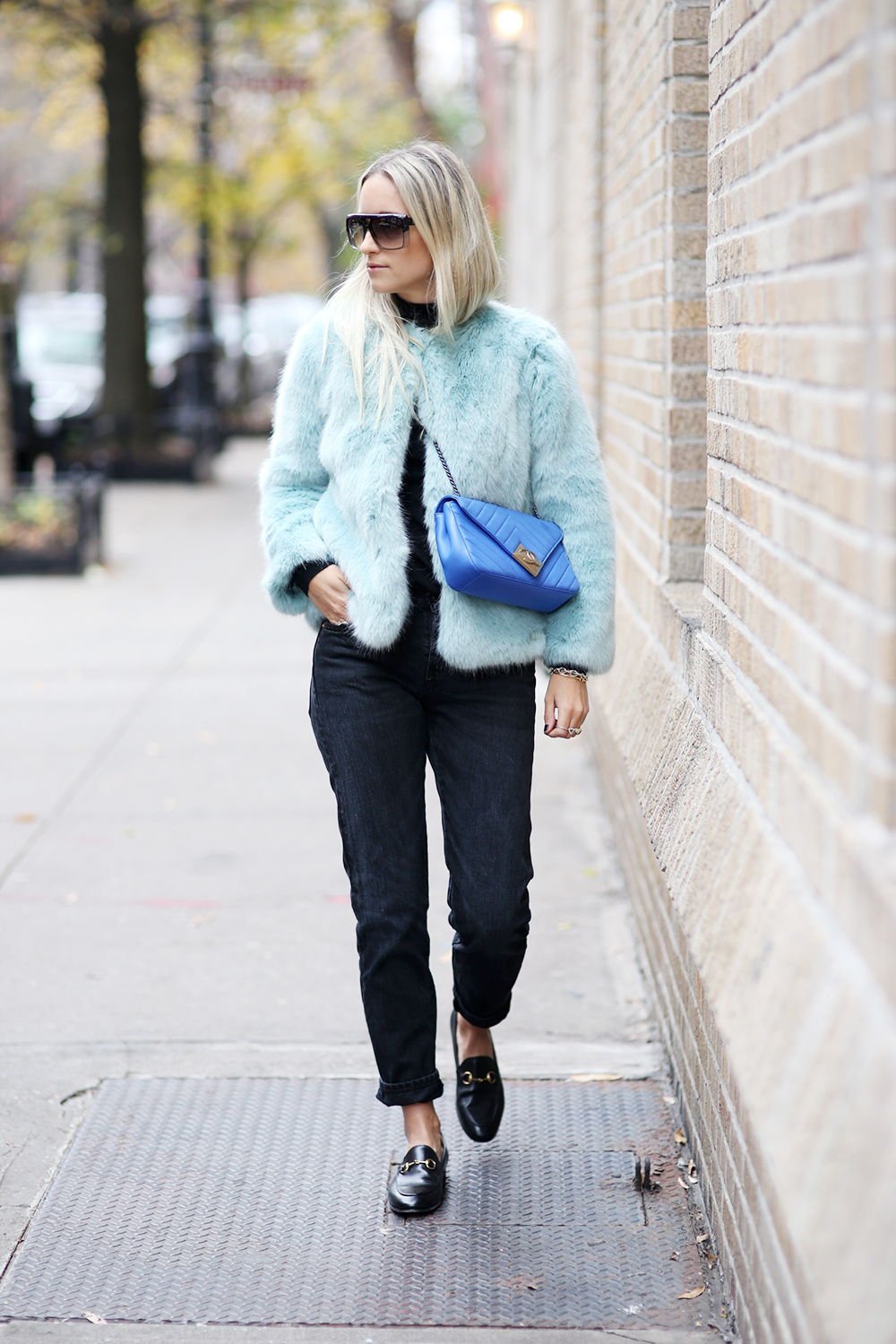 Zara faux fur | Christopher Fischer fine knit turtle neck | Levi's 501 jeans (super old, but similar one here) | Gucci loafers | Gucci sunglasses | Chanel bag | X Jewellery "Counting Sheep" bracelet from my collection! | Tiffany T bracelet.
Photos by Jeff Thibodeau
YOUR THOUGHTS
Highlighted