OVERALLS BABY!
Posted on October 27th 2015 by THEFASHIONGUITAR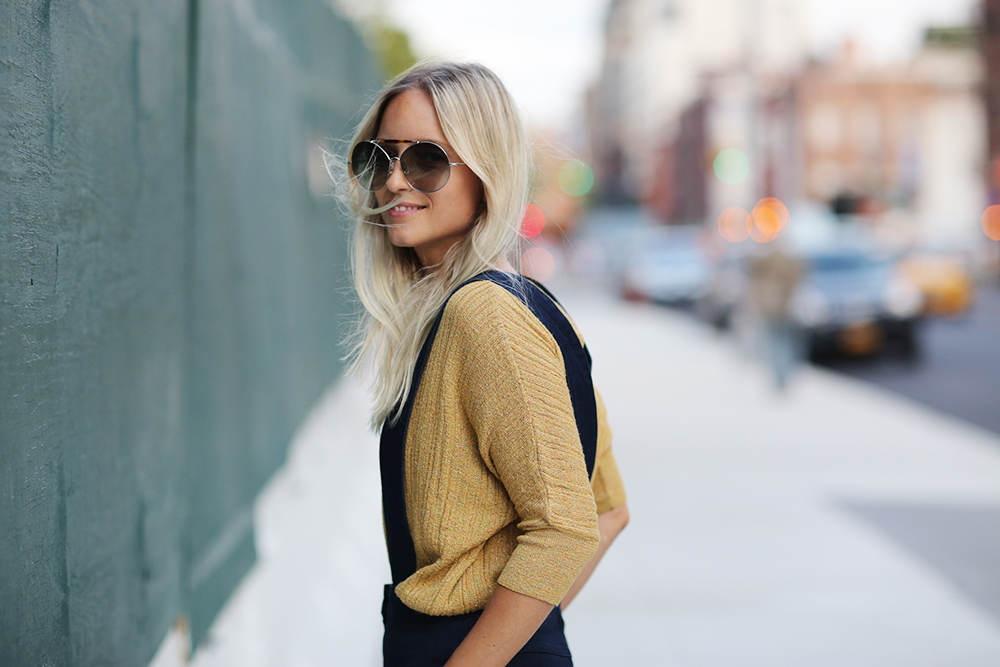 "Why aren't you wearing stuff like this more often?" Thomas asked me when I put on this pair of overalls a while back. What? You like me in overalls? I wouldn't in the world have expected Thomas liking me wear these tomboy overalls, but I guess the tomboy-feel was exactly what made it interesting to him.
You don't have to wear short skirts and high heels to look interesting, nor does cleavage mean sexy in a bottle. But you also don't have to go tomboy if that's not your cup of tea. It's more about "the way of doing it" that keeps in interesting. For example, mix simple basics with retro Gucci loafers, or run down to your local vintage store and grab a pair of granny-like mid heels – like those Chanel ones we've been seeing a lot. A simple pair of jeans will look instantly cooler with an exciting shoe than your regular pick, a pair of trainers… And as you've seen, I like to play around with colors every now and then. This is also a perfect way to make a "simple" outfit look more interesting, yet effortless.
I remember the time when those bright pick chunky knits were super hot, and we all wore them with skinny jeans and sneakers. I'm not going back there any time soon, nor to my neon Acne Studios knit phase. I will stick to my favorite Autumn colors, like mustard, burned orange, and maybe even brown. Who knows. Nothing new, yet very exciting.
Looking at these photos I wish I was still a few months back when my skin was tanned and this knit looked so much better than it does on me now… My pale and tired Fall face isn't something to write home about – I'm joking :) Still though, I have to make sure to soak up some sun if I want to keep wear these Fall favorites!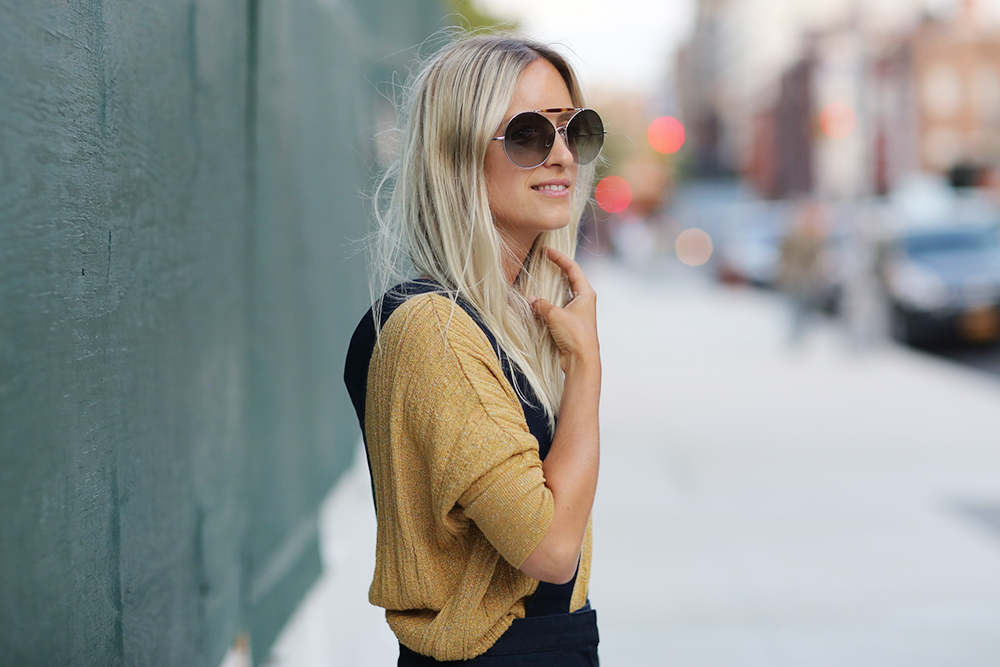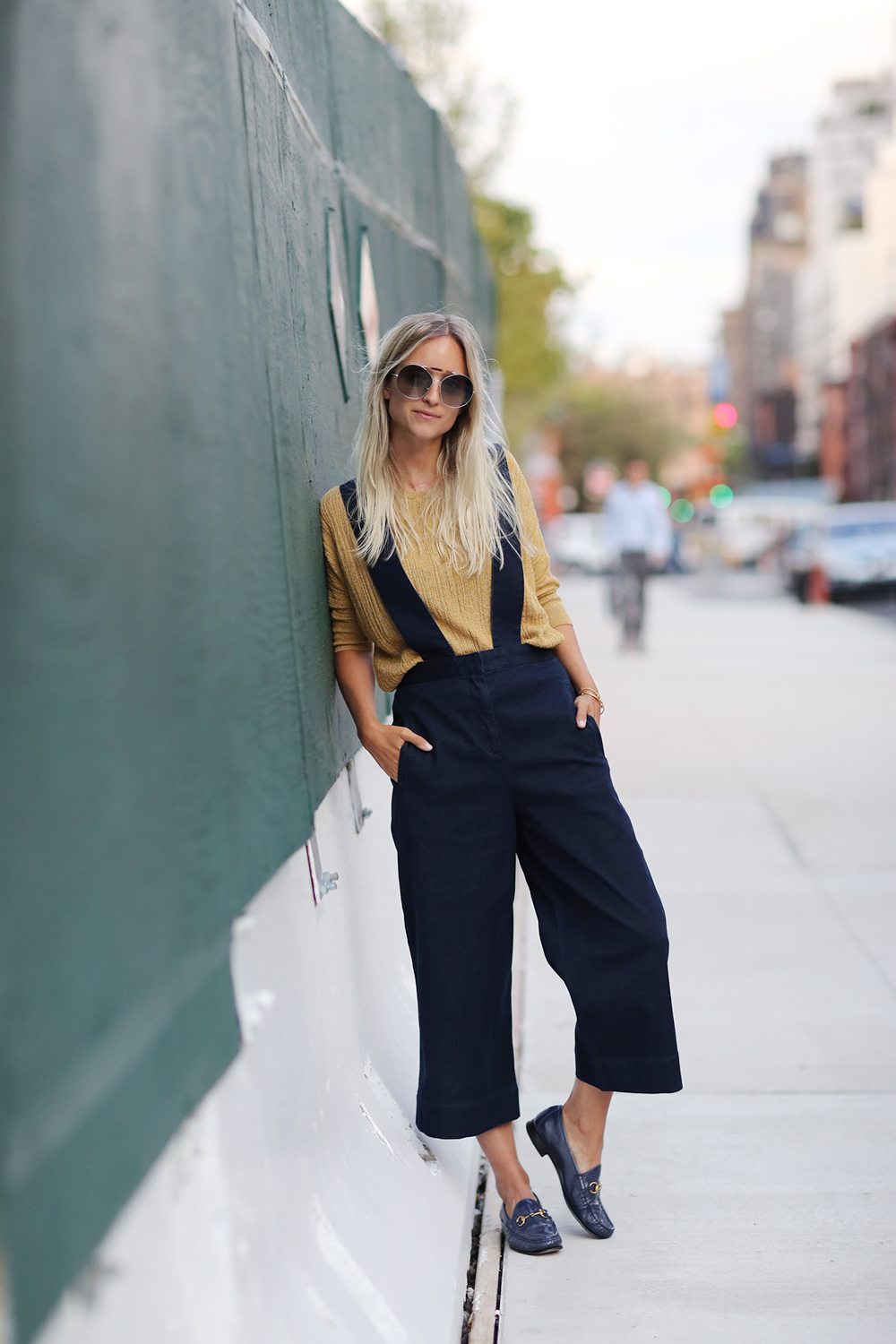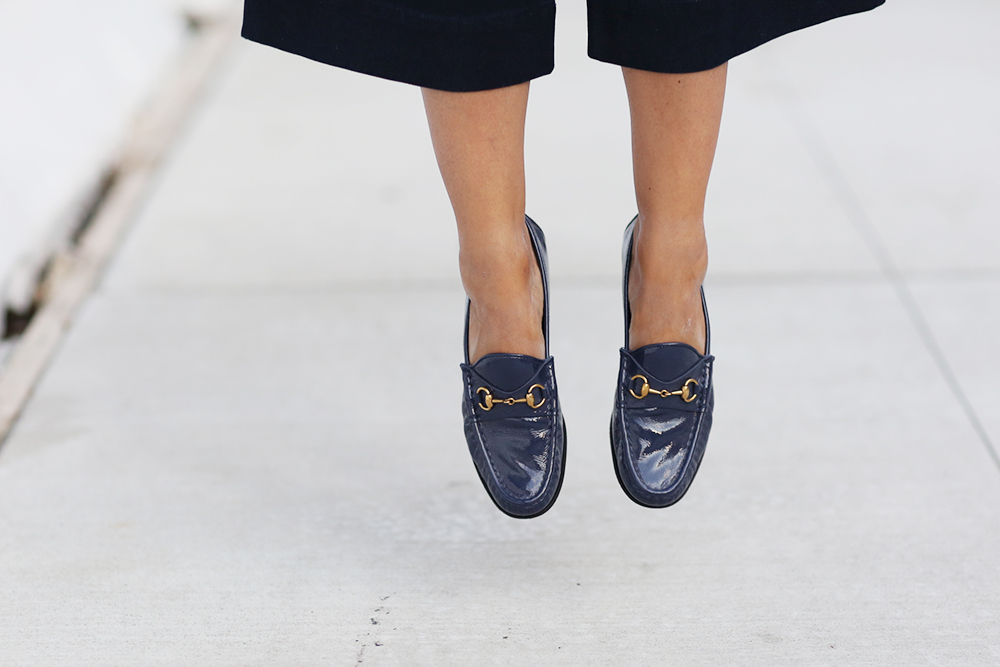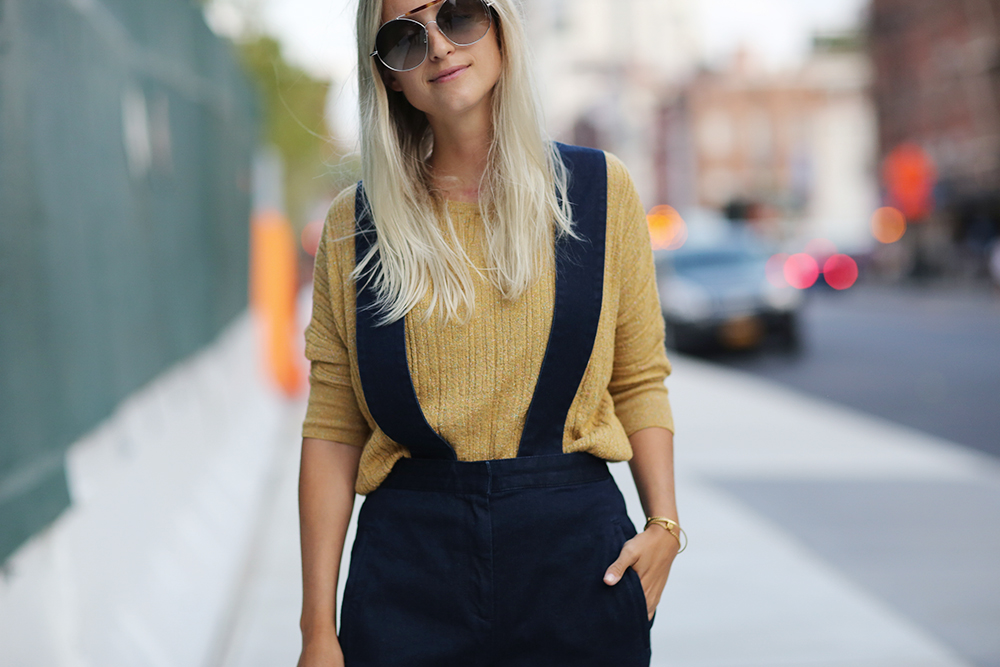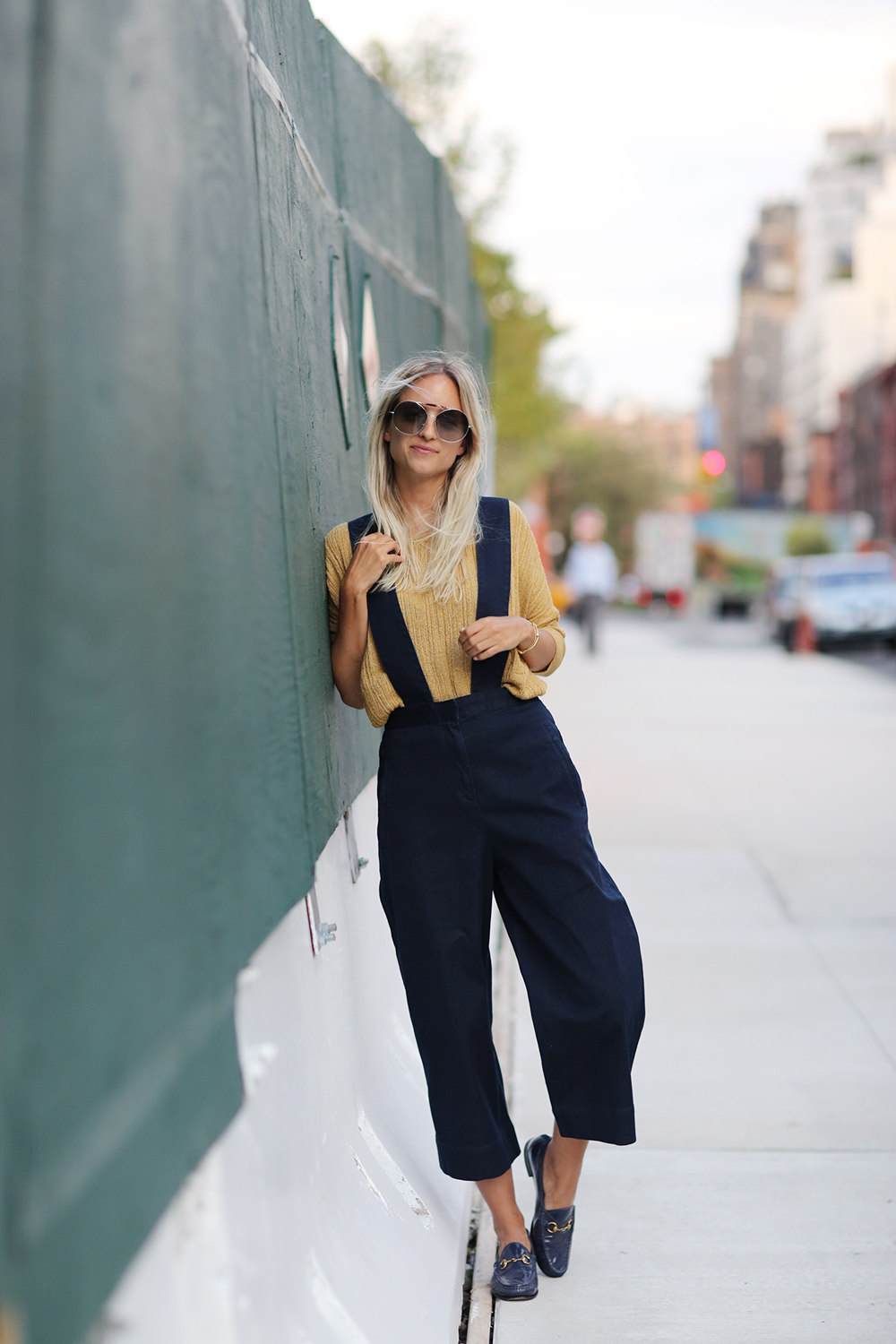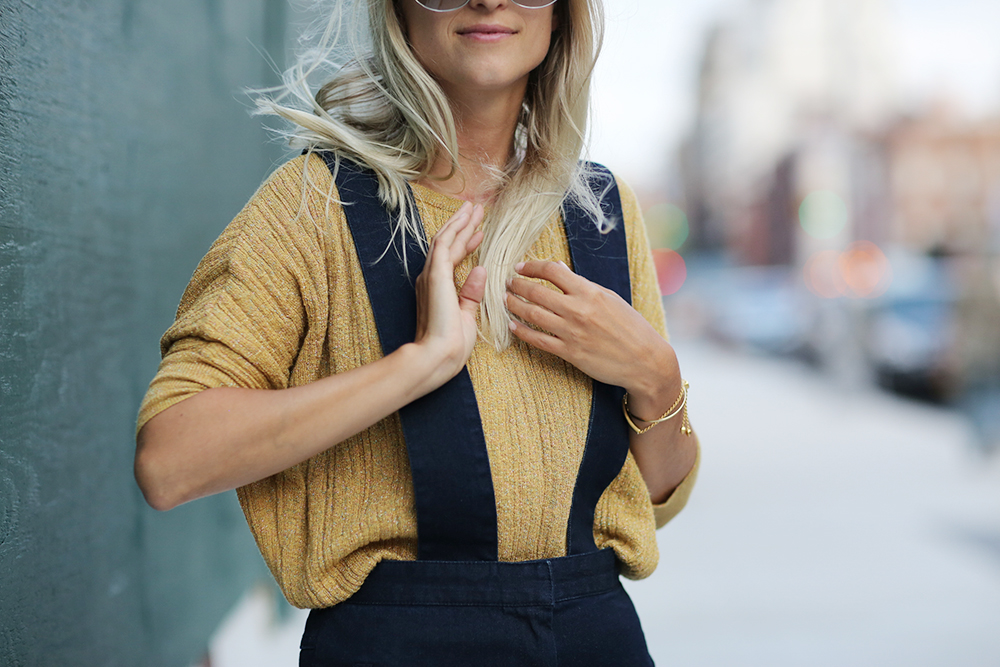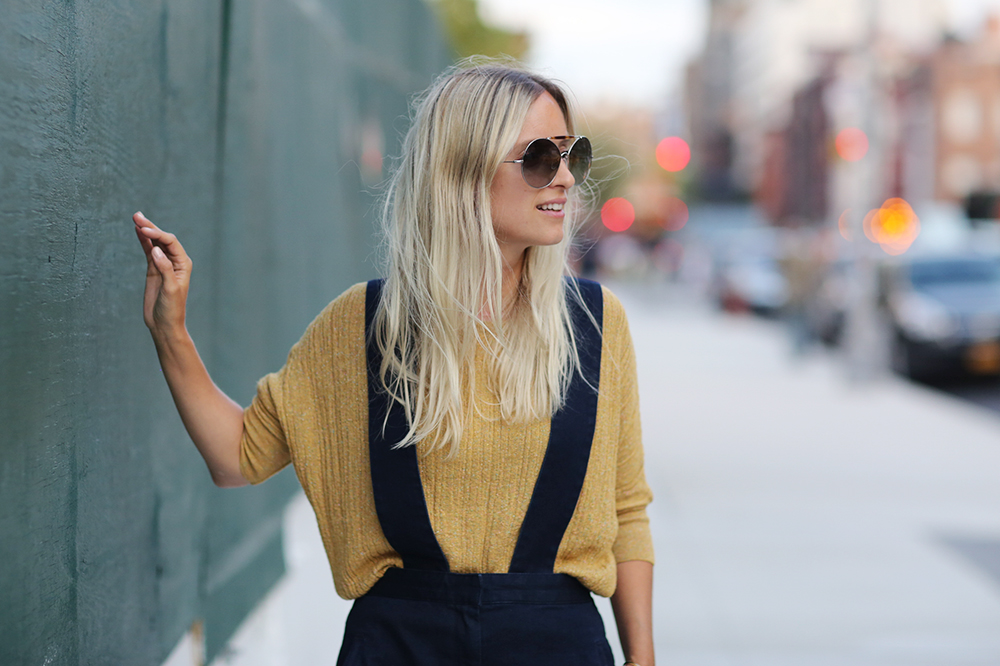 Tibi overalls // Zara knit // Valentino sunglasses // Gucci loafers.
Photos by Jeff Thibodeau
YOUR THOUGHTS
Highlighted