#PFW AFTER BARBARA BUI
Posted on October 4th 2015 by THEFASHIONGUITAR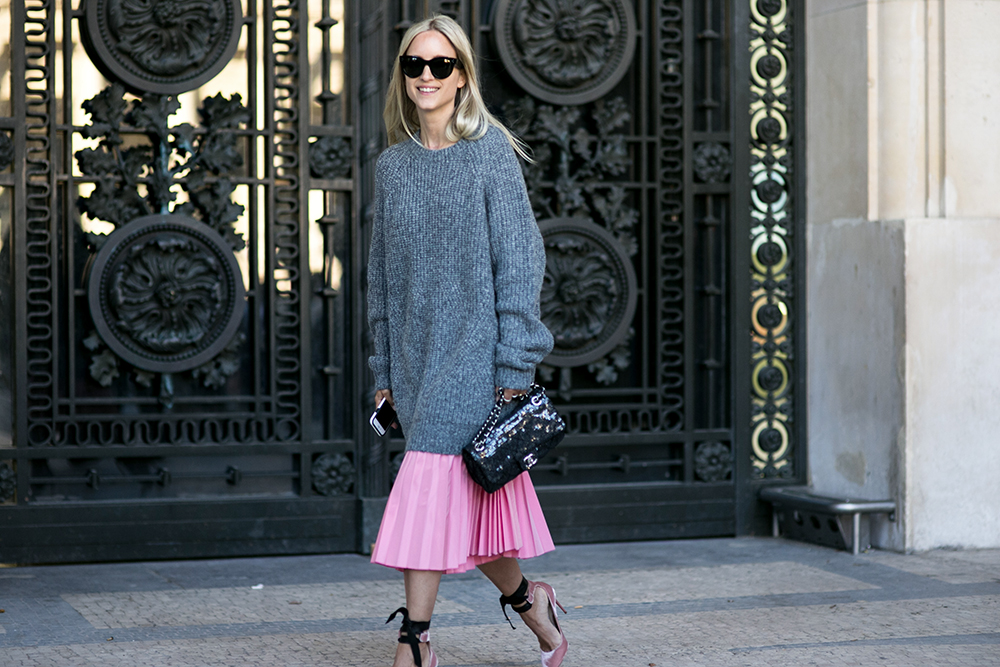 I'm terribly behind on posting my looks from Paris, and I'm terribly sorry about that! It's just hard to find the time, a good internet connection, and the right images – from the right photographers – when you are at the same time trying to find your way in the beautiful city of Paris. More than before I'm enjoying the city so much, somehow there is time in the midst of the buzz of Fashion Week. Plus, I took my mother for the first three days, so sightseeing was mandatory. And that's ideal when you're also trying all those amazing petit restaurants, and have steak for lunch, every day… But back to fashion, back to what I was wearing to Barbara Bui!
I've seen so much bubble gum pink on the runways over the past weeks, that I couldn't resist getting myself some of that. Apart from the fact I've always loved Hubba Bubba, I've also a deep relationship with the combination of pink and gray. Hence I decided to go for a mature ballet street style look, wearing my latest Choo's, a perfect pink pleat, and the chunkiest knit I could find at &Other Stories.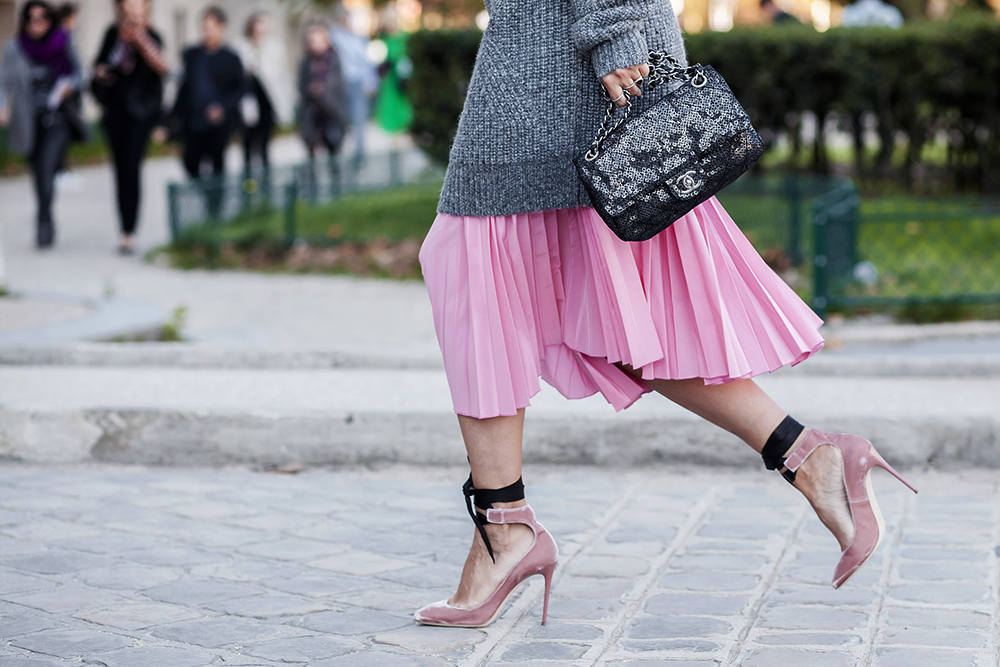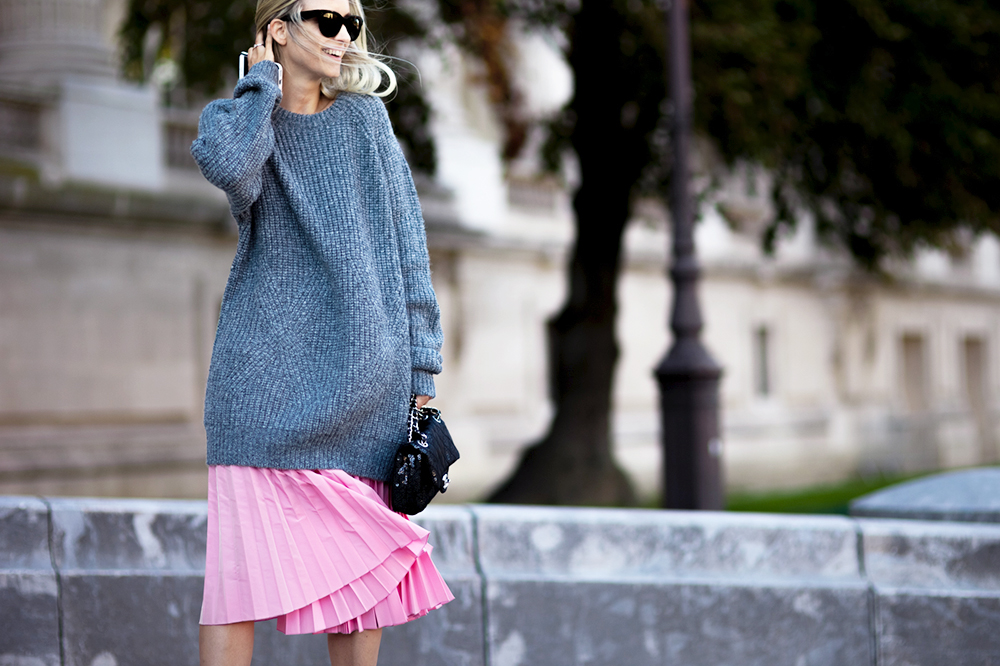 & Other Stories knit // Tome NYC skirt // Chanel bag // Jimmy Choo heels // Celine sunglasses.
Photo 1 by Jeff Thibodeau, photo 2 by Ylenia Cuéllar, photo 3 by George (Shot by Gio)
YOUR THOUGHTS
Highlighted