NEW YORK STREET ART WITH LONGCHAMP
Posted on September 28th 2015 by THEFASHIONGUITAR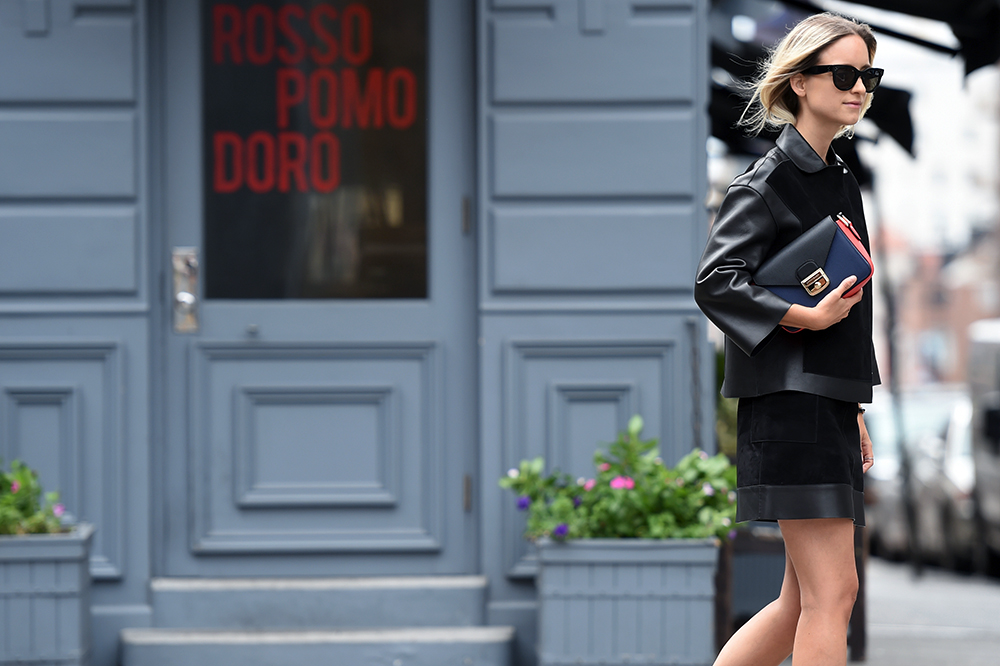 One fine afternoon in downtown Manhatten, spotting the cool street-art hearts by James Goldcrown, followed by a quick stop at Bradley Theordore's atelier in DUMBO, Brooklyn. That pretty much sums up how I spend my first post-NYFW Friday, and it was truly amazing. I must admit, I was so exhausted after fashion week that the idea of strolling around in Soho and sorts, especially on a busy Friday afternoon, didn't really spark more than the true excitement of wearing a full Longchamp look – usually I would be the first in line to get out there to see some (street)art… but fashion week brings you down.
I think James' heart-wall in Nolita and Bradley's Anna & Karl skull painting we saw at his atelier/apartment in DUMBO were the highlights of the afternoon. Okay, truth to be told, the apple cocktails were pretty mind-blowing too, as well as the dinner we had all together afterwards. Long story short, Longchamp knows how to spend an afternoon in New York!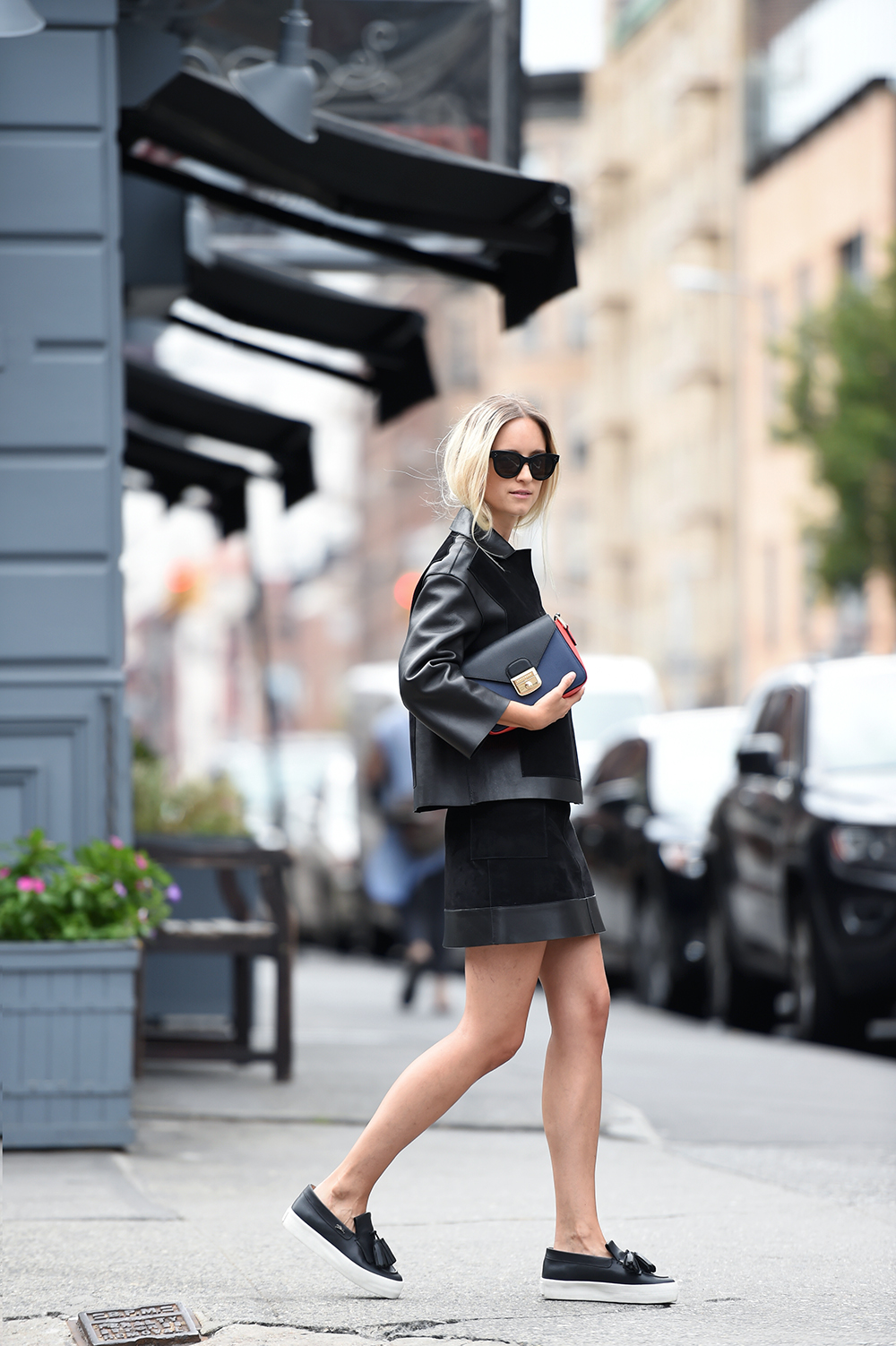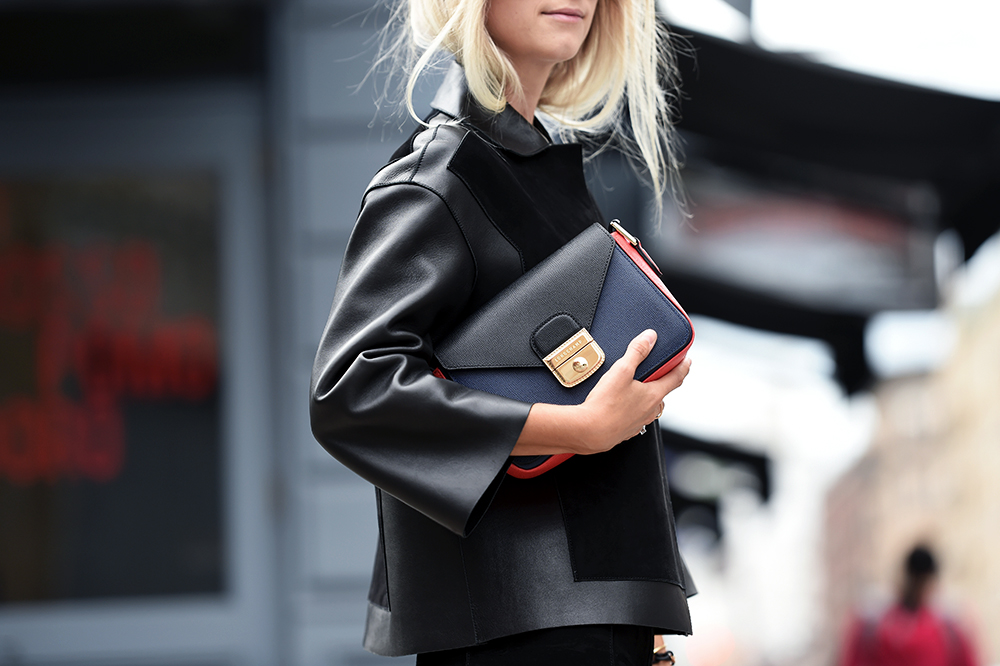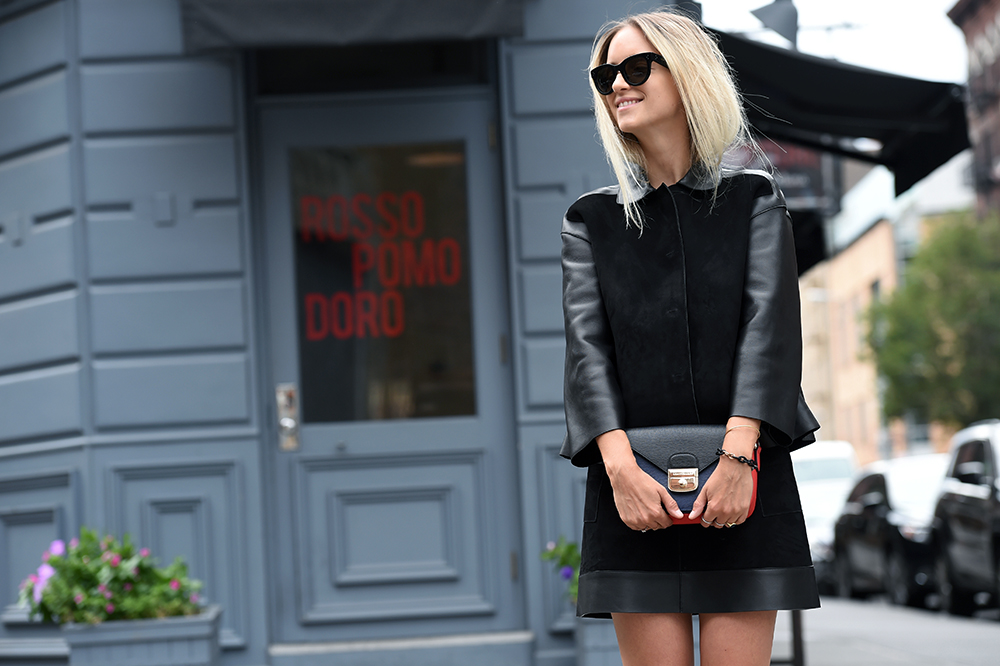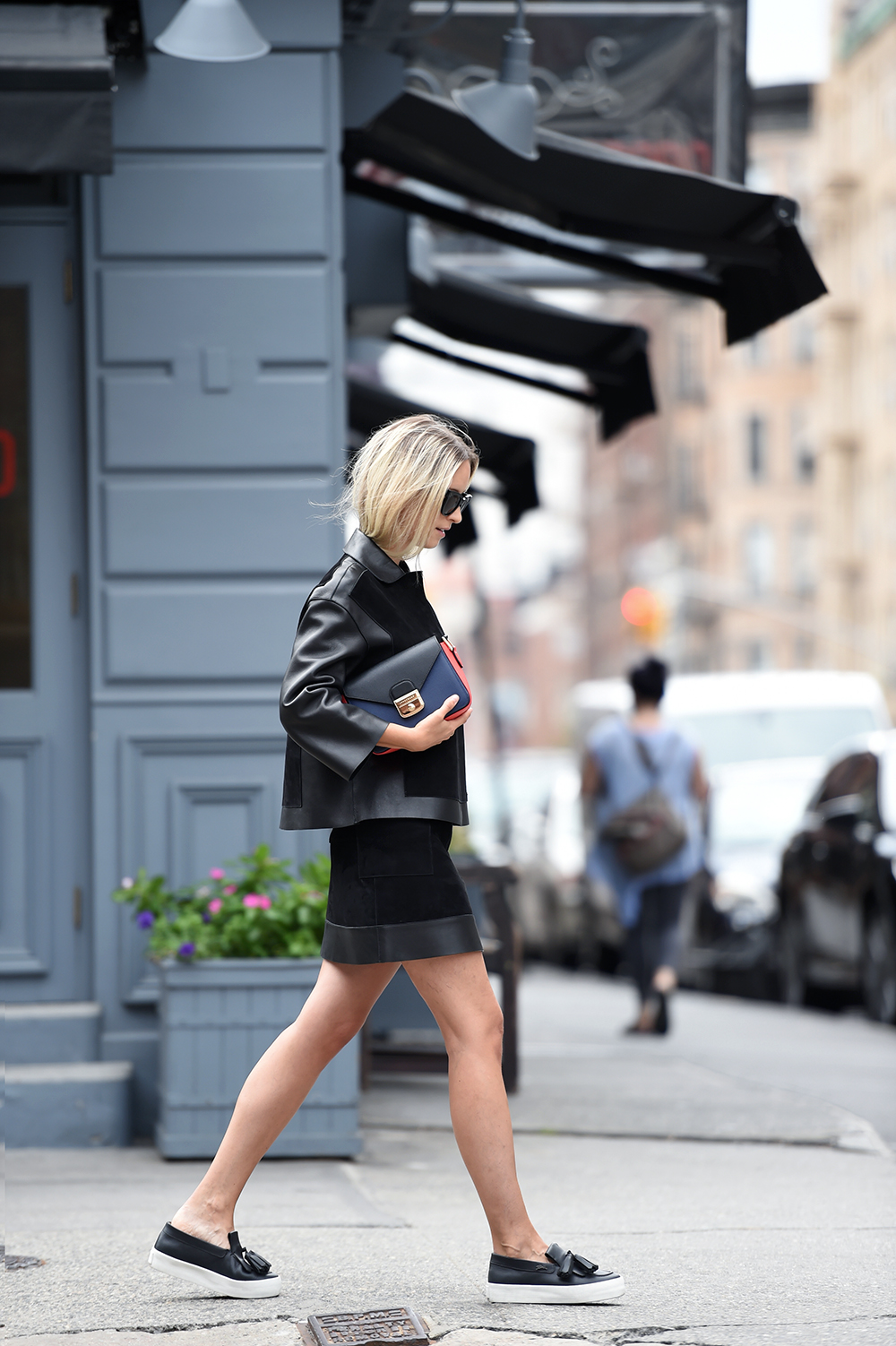 Longchamp jacket, skirt, shoes, and bag // Celine sunglasses.
Photos by Jason Jean (Citizen Couture)
YOUR THOUGHTS
Highlighted