#NYFW DAY 2
Posted on September 13th 2015 by THEFASHIONGUITAR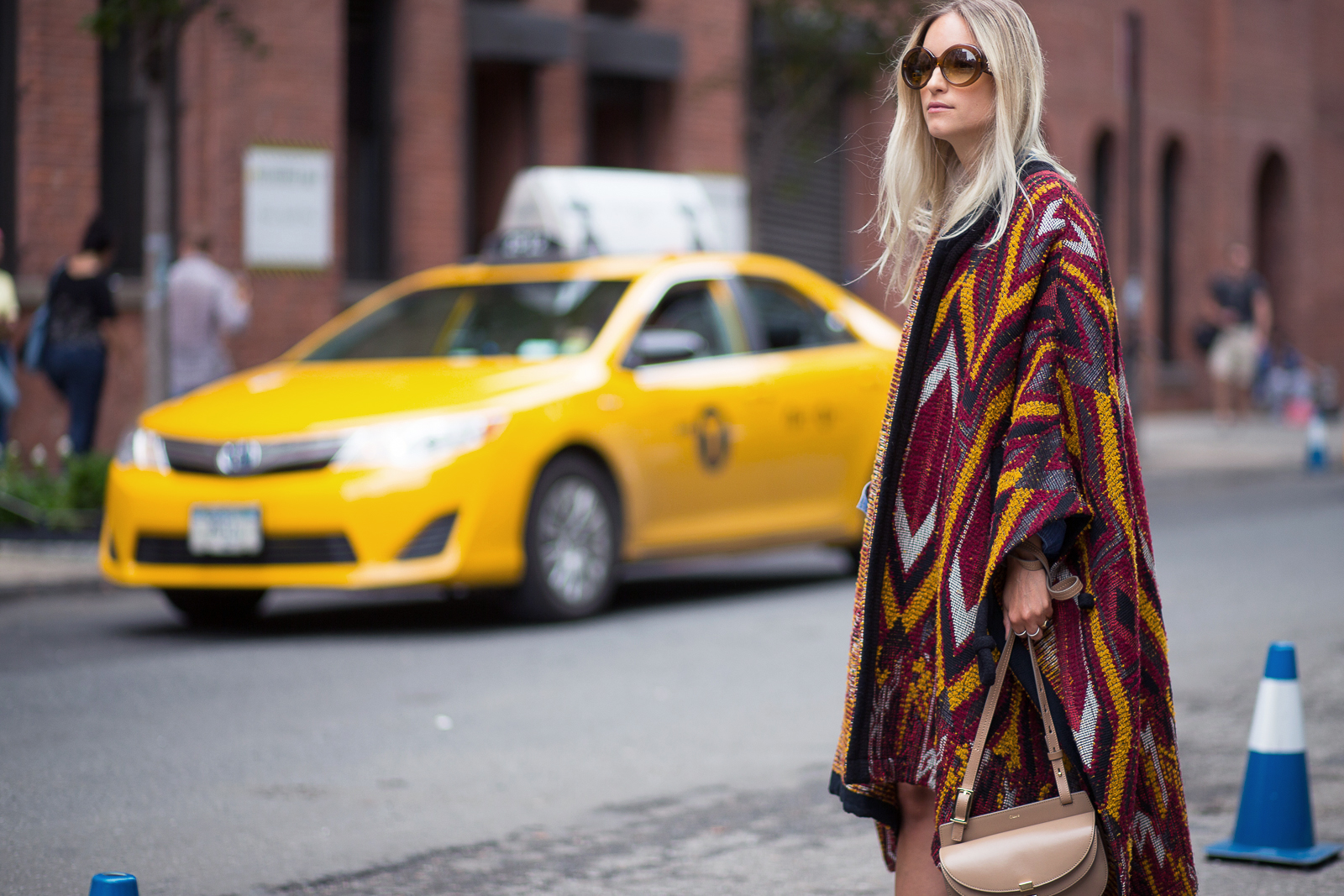 New York's been cooling down the past few days, and that means new outfit-opportunities! I've been waiting to wear this cape for weeks, not did I ever imagined wearing it during New York Fashion Week though! Because I've vivid memories of my first season in New York, September 2014, when it was so warm that sweat literally dripped of my forehead… I'm not kidding… it was  that warm.
I'll never forget the moment I was walking up a small staircase, passing a few overheated people on their way down, to get backstage at Tibi before their show. I literally almost passed out the moment I walked in the backstage area, the heat was unmanageable, and I felt so bad for those beautiful models. Despite good Tibi-hands they were in, they must have felt so warm back there. Maybe it was the way up that made me feel so sick, maybe it was really the warm weather, but in any case, I never made my exit so fast!
Ps. Net-a-Porter Premier is now offering same-day delivery in New York, London, and Hong Kong!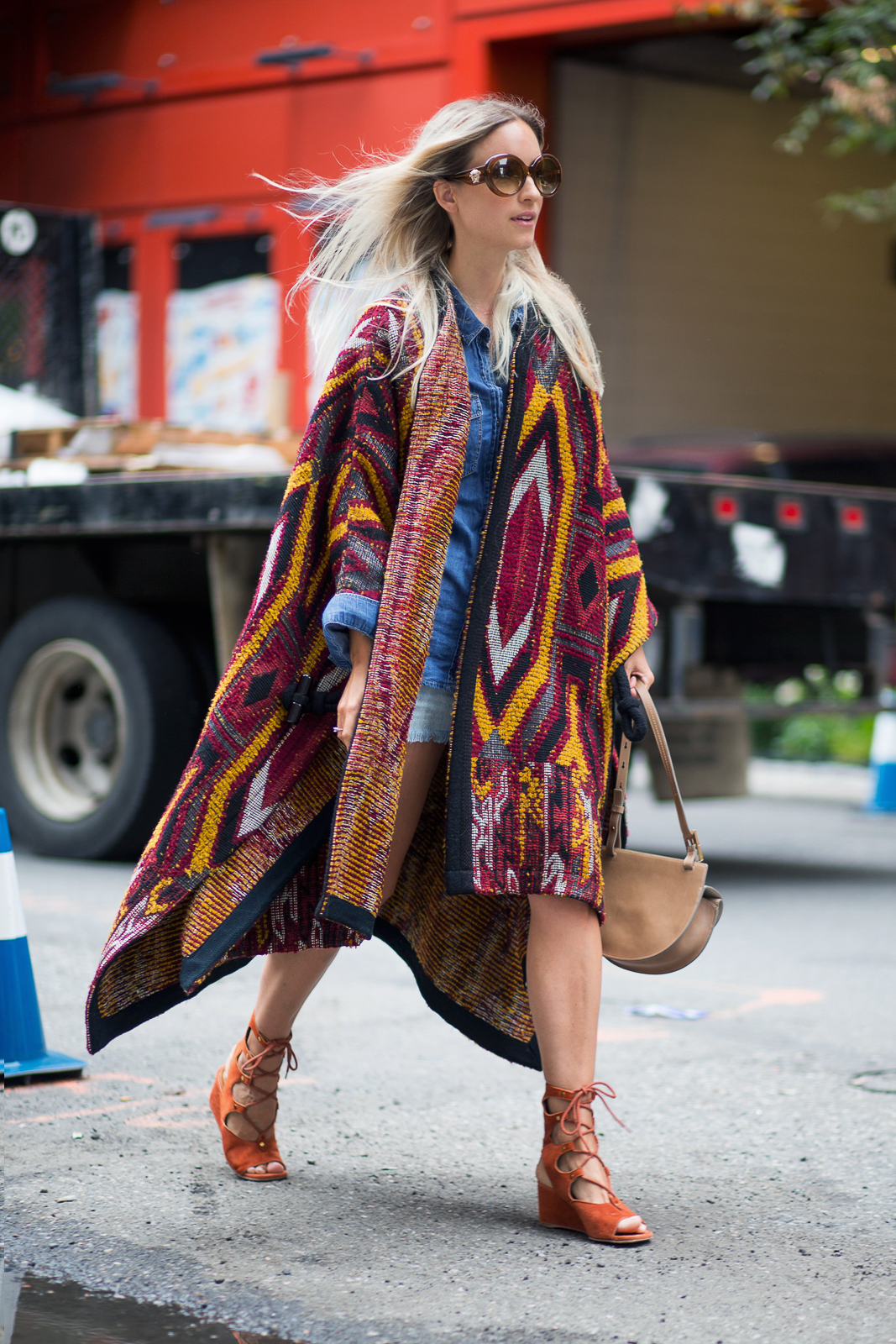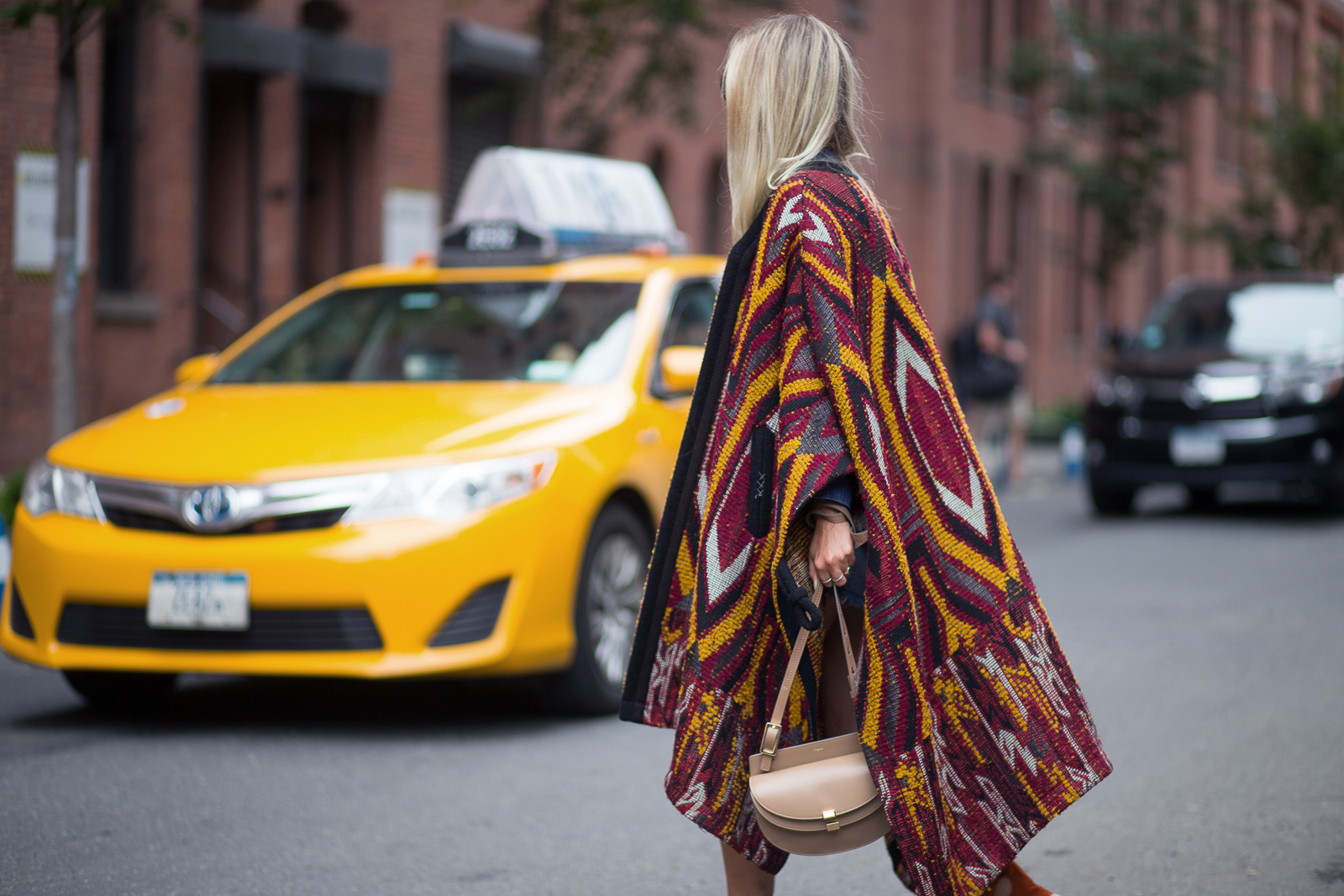 Chloe poncho // Chloe bag // Chloe sandals // Versace sunglasses // JBrand shorts // Zara denim shirt.
Photos by Diego Zuko (The Outsider Blog)
YOUR THOUGHTS
Highlighted