BACK TO BUSINESS
Posted on August 7th 2015 by THEFASHIONGUITAR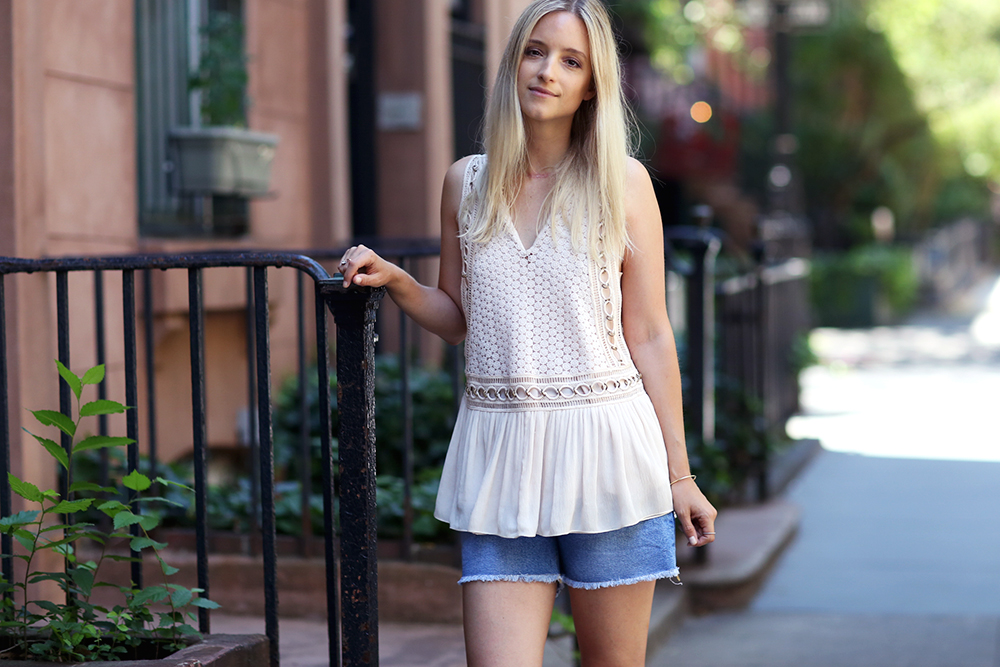 I almost can't believe our summer holiday is already over! It seemed such a long one this time, ten days, two destinations, with friends and family. But, as they say, time flies when you're having fun, and we had lots of that! Though, vacation with kids is very different from one without. In a way there's a little less time to relax, nonetheless, I'm super energized after spending time outside, in the sun, and with loved ones near to me…
And being back means also going back to work! I've tried to stay of my emails as much as I could, but this resulted in an almost exploding inbox. This morning I've gone through all of them, and there's some cool stuff in the works. Then more traveling is coming, of course for Paris Fashion Week end of September, but also for a wedding in the Hampton's – how lush – and another family trip to Key West! On that last one I need tips from you guys! Have you been there before? Did you like it? Any recommendations?
Now with the shorts work week I've ever had – with just one day, I could almost taste the weekend when I opened my laptop this morning – only a casual Friday-look seems suitable. Different from the past ten days, where I only wore my bikini and a coverup when needed, I'm on familiar Chloe-grounds again. This time wearing a beautifully detailed crochet top, combined with a simple high-waisted cut-off shorts – from Zara. The perfect look for a busy Friday. As for the nonexistence of a tan, I shot this look a few weeks back… I will show off my summer glow soon!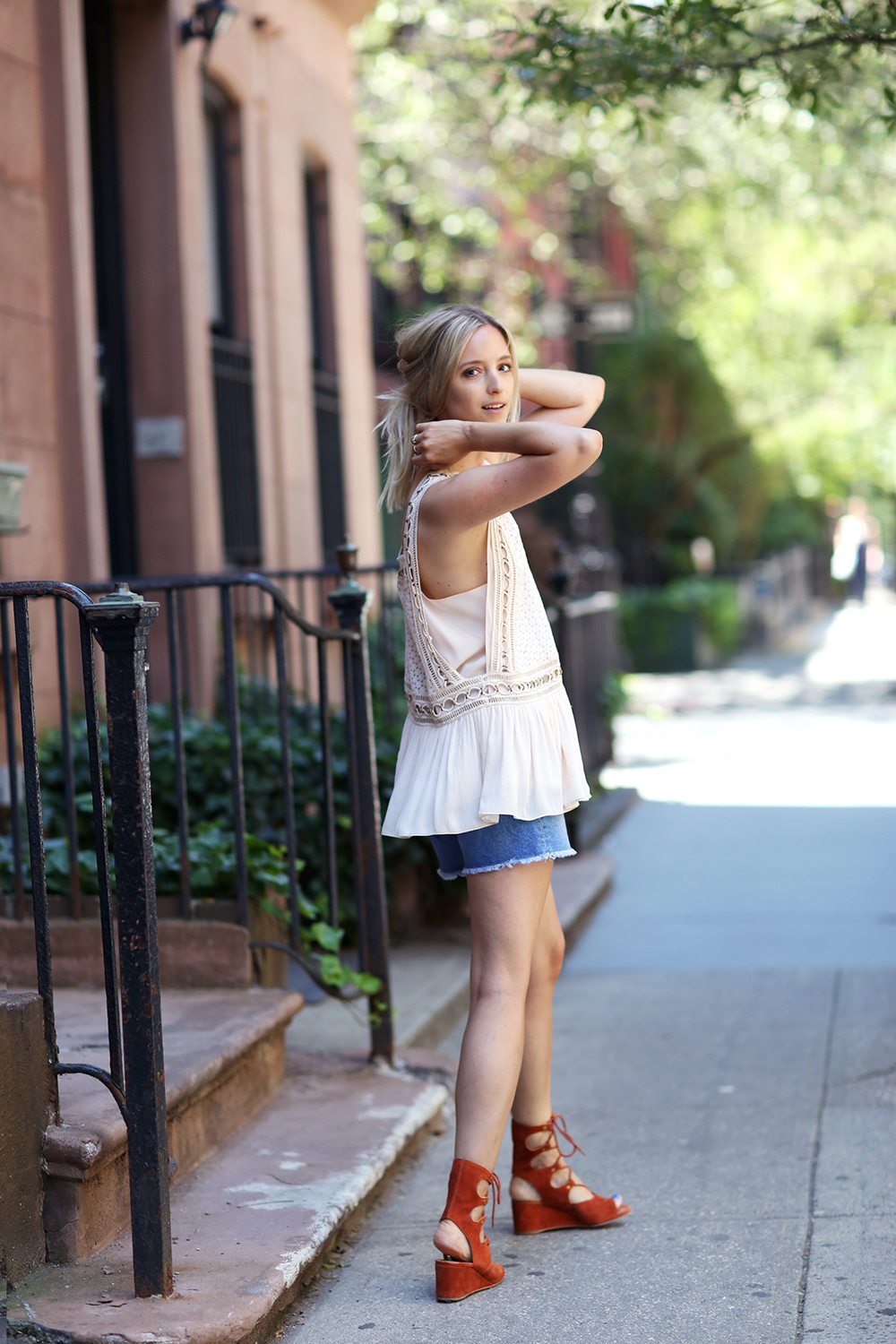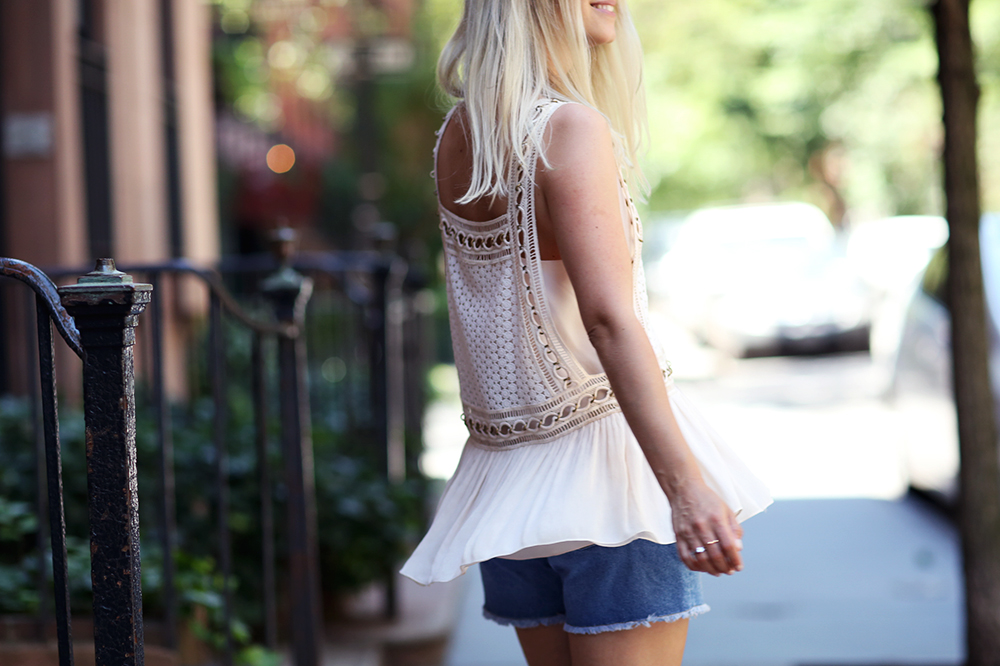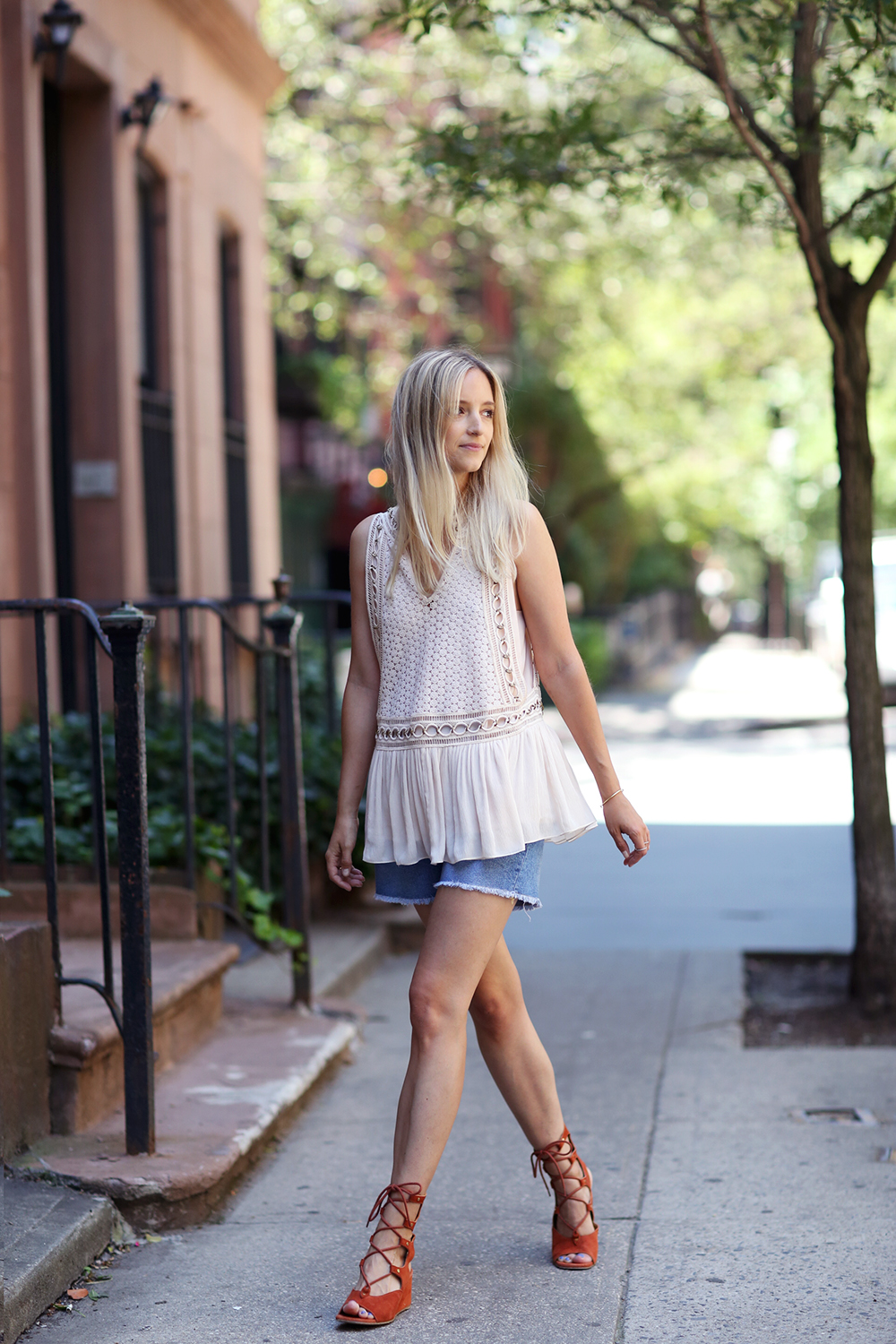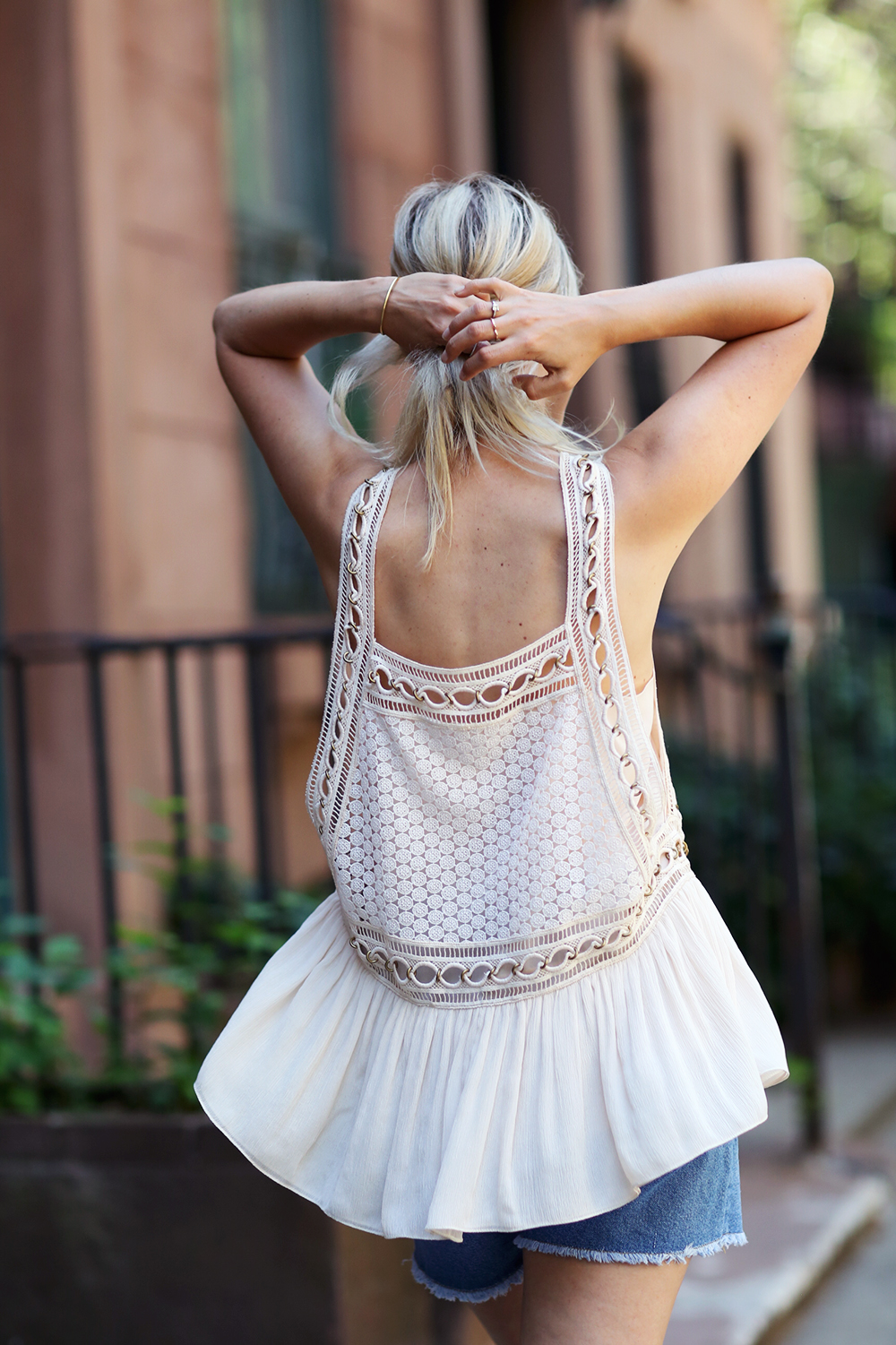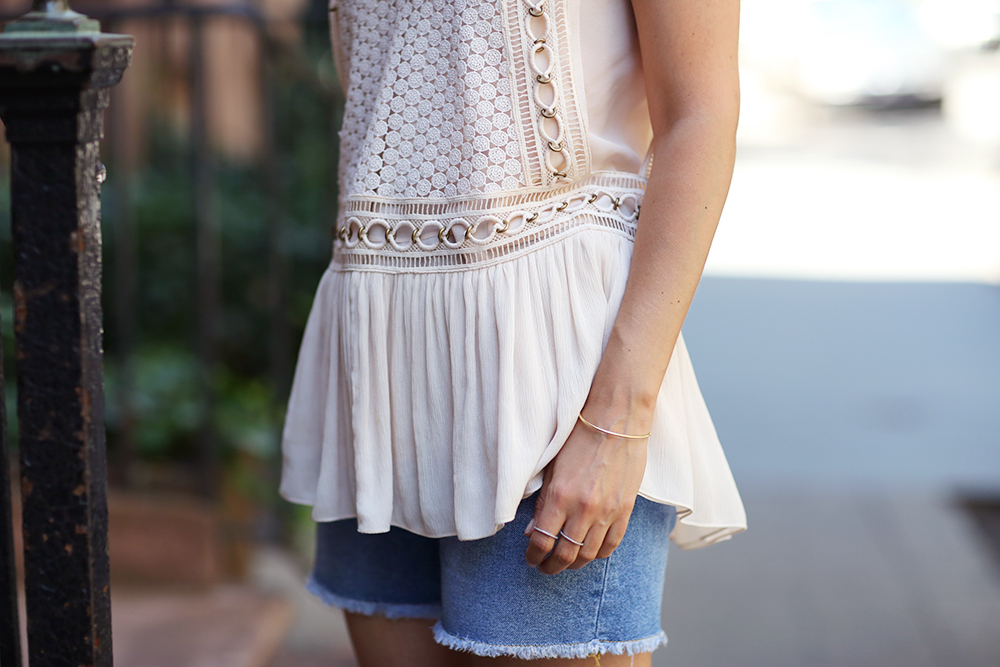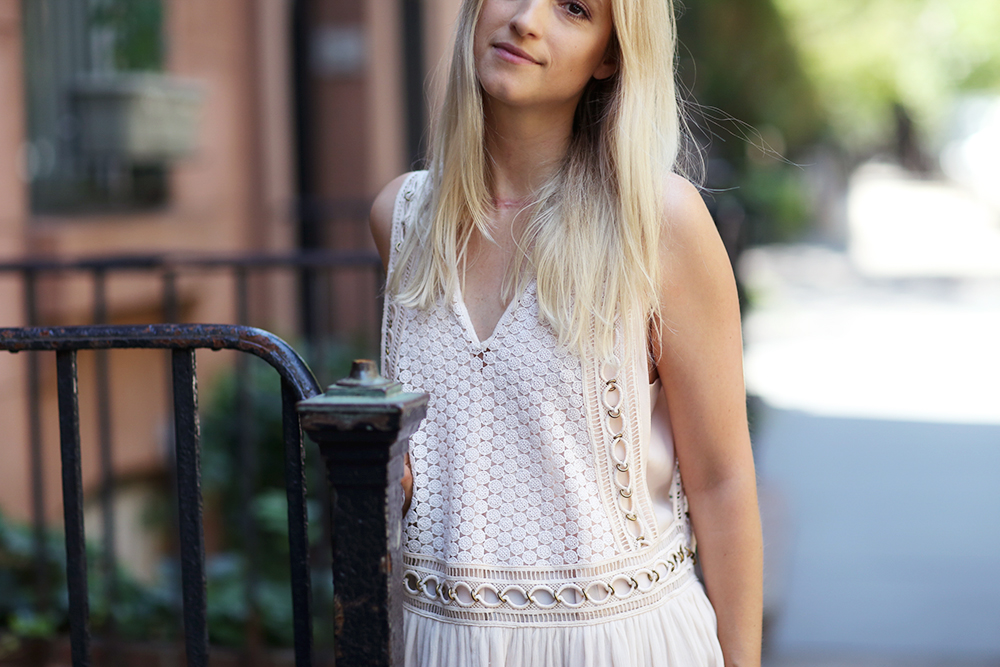 Chloe SS 15 top // Zara shorts // Chloe sandals.
Photos by Jeff Thibodeau
YOUR THOUGHTS
Highlighted