BLOCKED
Posted on July 3rd 2015 by THEFASHIONGUITAR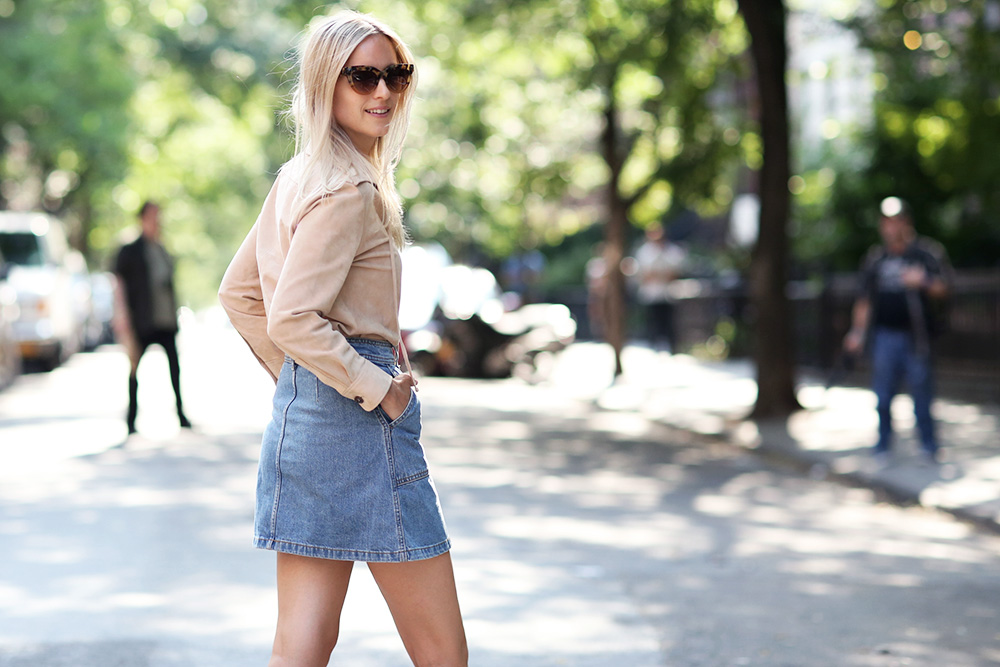 The other day someone commented on my Instagram that she – or actually she was speaking in the "we" – was missing my personal stories. I read it and felt sad. I couldn't agree more… Trust me, it's not that I'm purposely turning my personal (life) style and fashion blog into something shallow, but I think I've hit some sort of "writers-block".
Days go by where I feel I just have nothing to write about. This doesn't mean I have nothing exciting going on in my life, on the contrary, but not everything is blog-appropriate, if you know what I mean. You don't want me to turn into a mommy blog and talk about how we changed bedtime routines, or what nappies to use, do you? This is one of the things I'm guarding myself for… I don't want my blog to turn into something that it's not, something that I never intended it to be. Thefashionguitar is and will always be about my style, and the way I love fashion.
This means that I'm taking you with me on this fashion "adventure" – though this sounds way more adventures that it actually is haha, it all comes and goes. For example, this writers block lately isn't there for no reason, it's slow in the industry. We've seen the Resort collections, but what we are all really waiting for is September. New collections, new inspiration, new clothes! At the moment I just have no clue what to wear, hence nothing to write about, and I often feel very repetitive.
Next week though, there's a new exciting adventure I'm taking you one. A little d-tour from the usual where I'm traveling to Paris for Haute Couture, and then to Rome for a very special event with one of my favorite designers. I'm sure this will make my writers block melt as ice on a sunny day, and inspire me to write again. Until then, we just have to sit tight and enjoy my photos, because no matter how blocked my imaginary pen is, my photos always speak from the heart!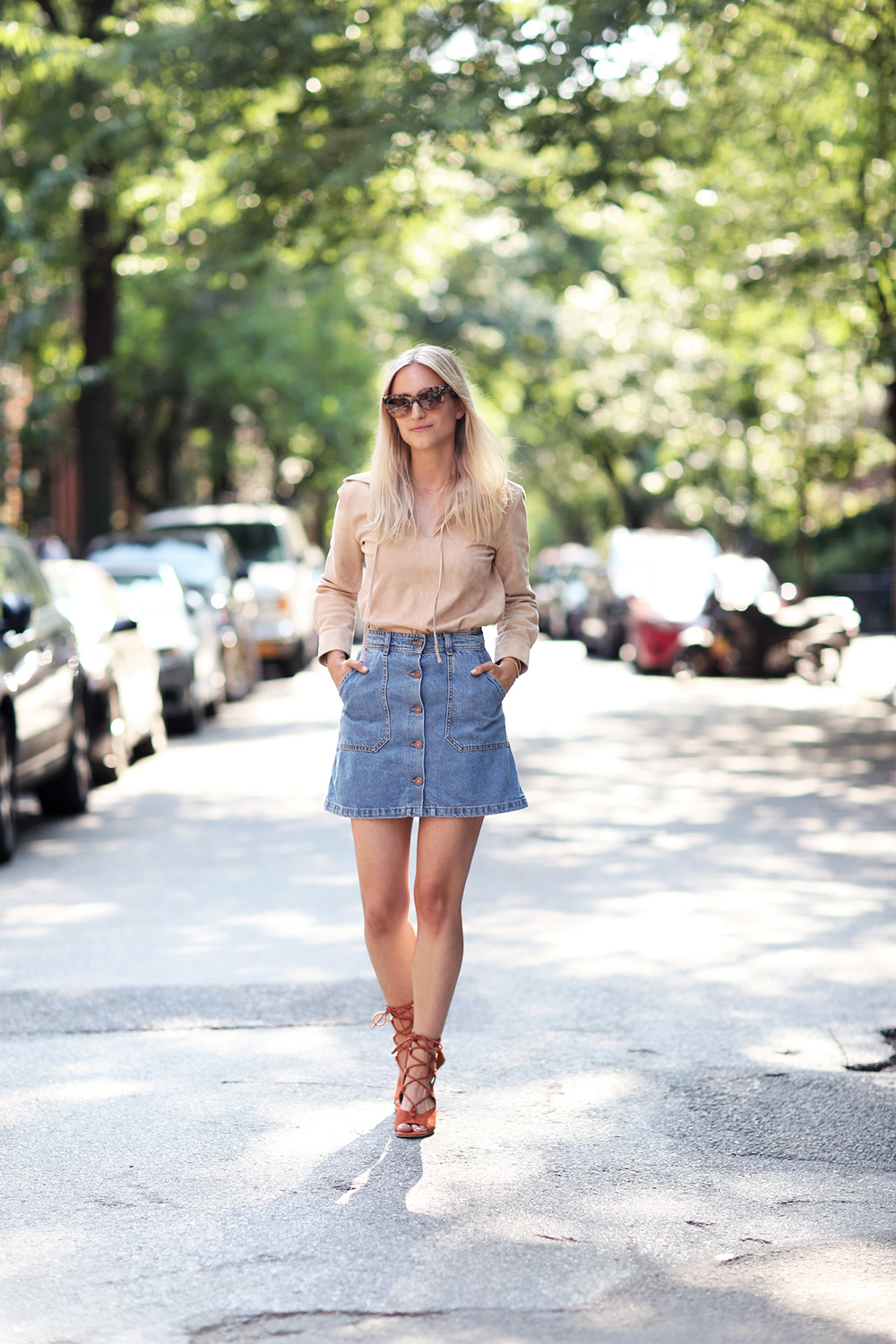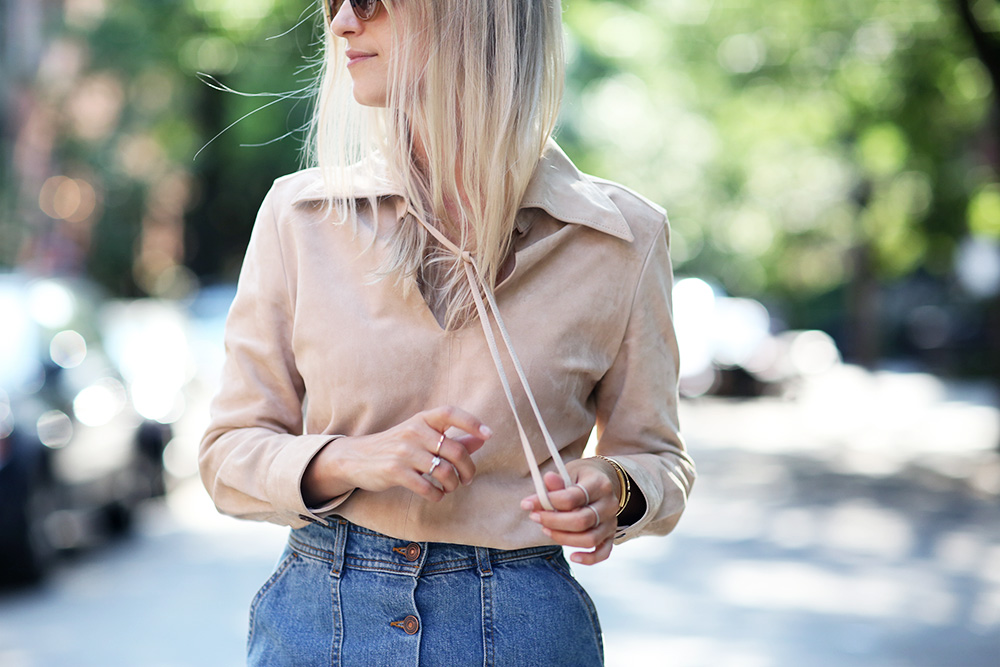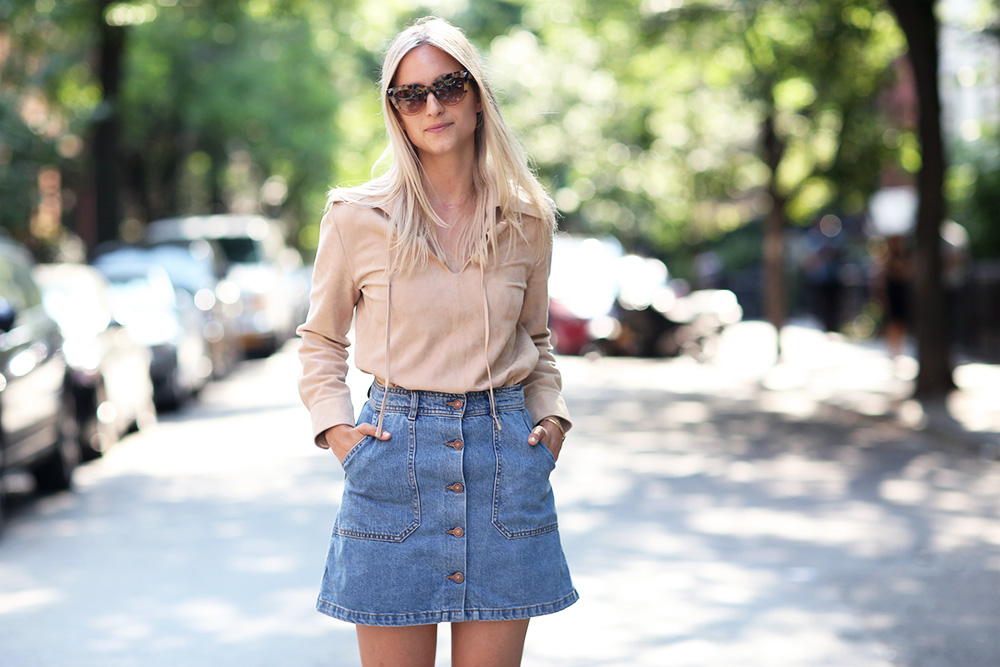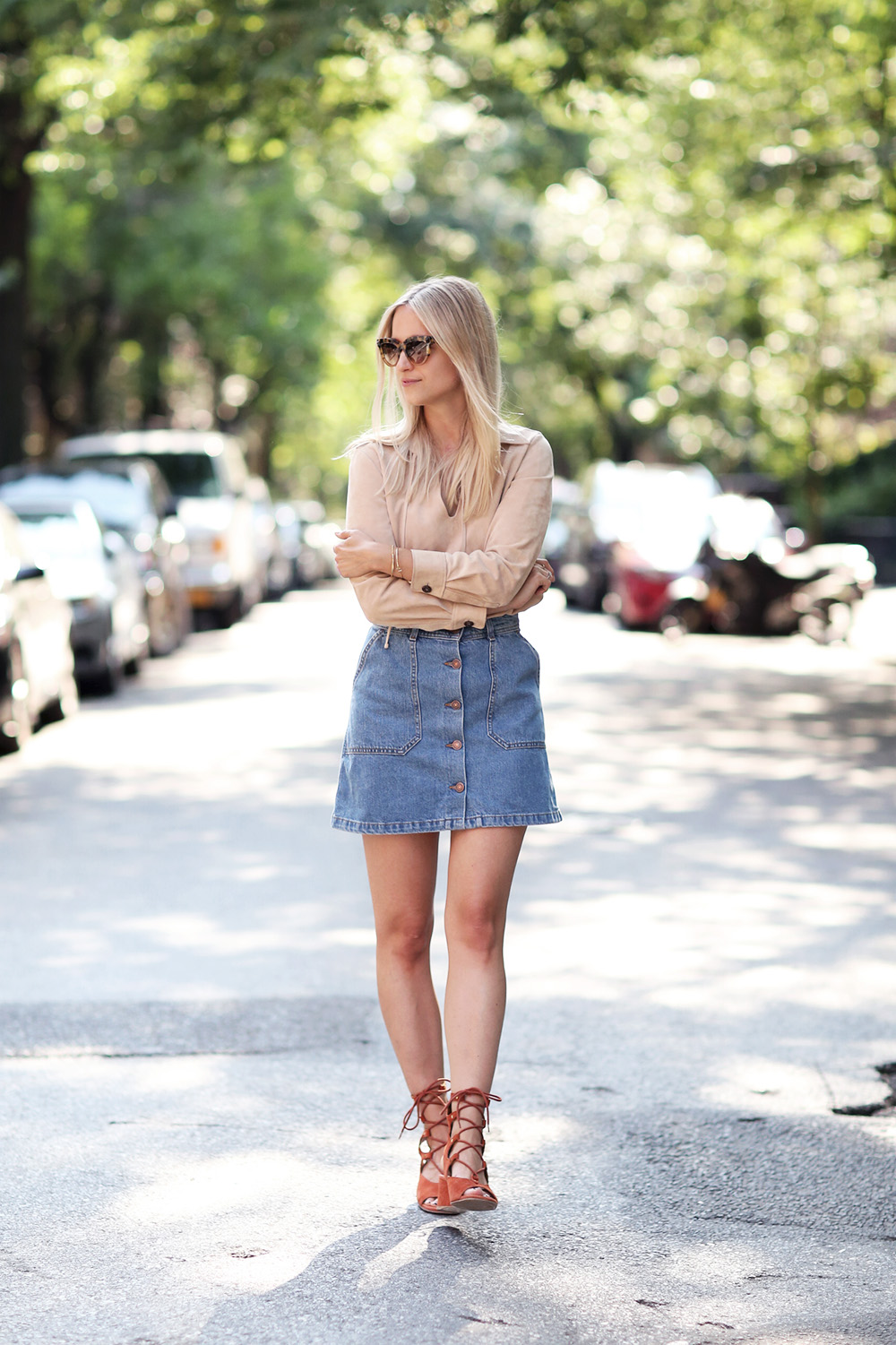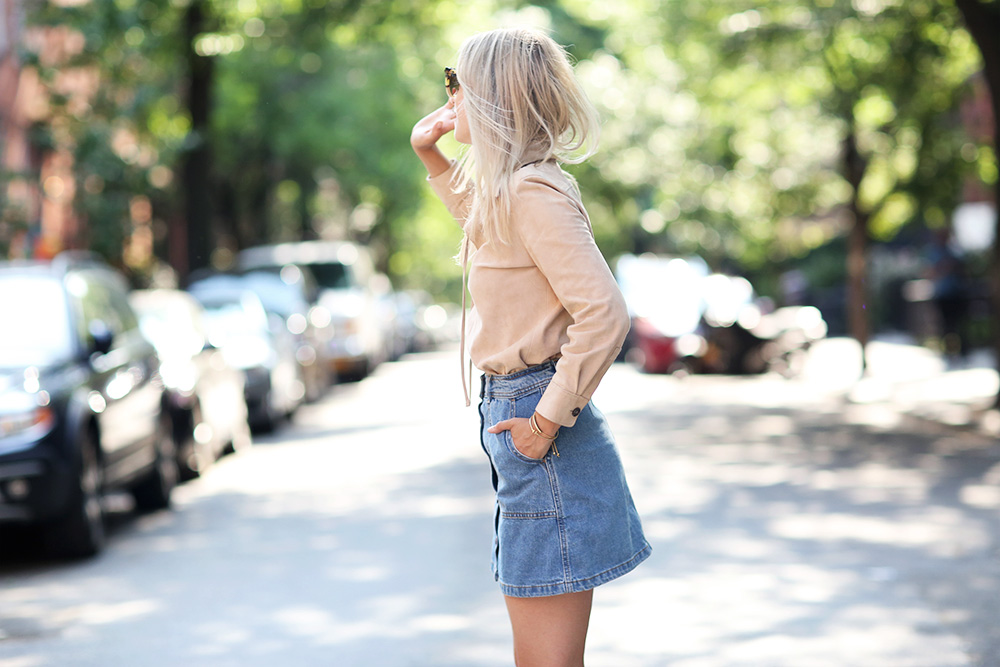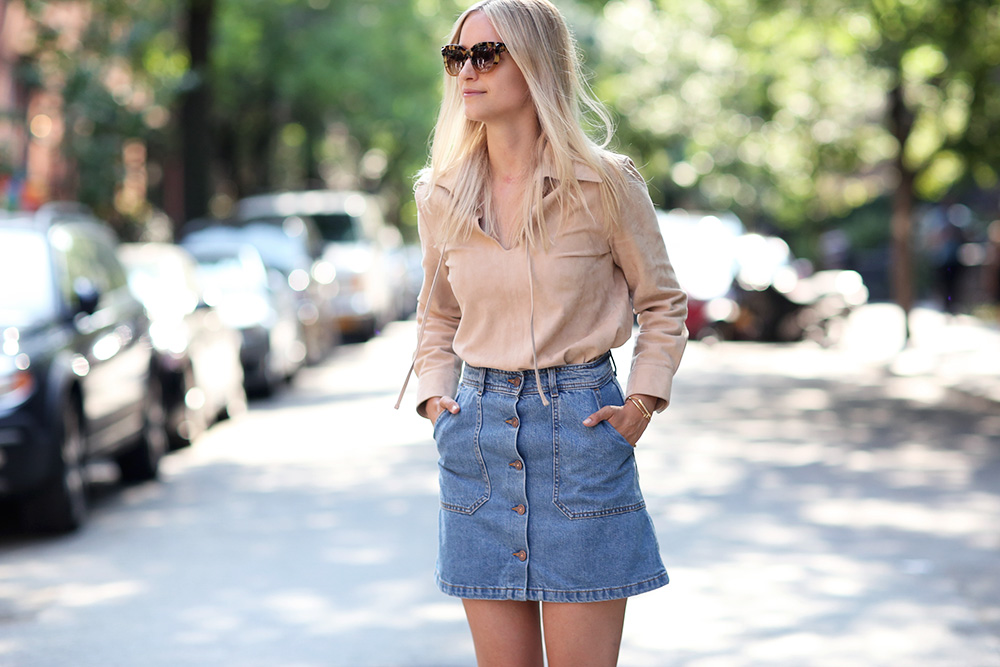 Chloe suede top // Zara skirt (similar here) // Chloe sandals (back in stock!) // Valentino sunglasses.
Photos by Jeff Thibodeau
YOUR THOUGHTS
Highlighted