BRIGHT AND WHITE
Posted on May 17th 2015 by THEFASHIONGUITAR
It's white with lilac and black, and some sort of gold. Charlotte, what did you take? Are you sure about those colors? These aren't exactly first pick when it comes to "my colors", I know. In fact, I stick to hues of blue, and gray, and sometimes I go for earth-tones to get that 70s feeling, so why lilac?
Well, although it's a very unusual choice, colour-wise it goes so well with this Chloe Faye bag. Don't you agree? One way or the other, I think we all feel a little pulled towards this beautiful bag, because it's so unique, and so different from what we've seen before. It hasn't bored me a second yet, and whenever I wear it, it feels good, very me. I love how it's giving me that boho-look, but in a sophisticated way. The only way I can do the boho-thing.
Now why am I telling you this? The whole rational behind the bag, the dress, the color combination? Just because I'm trying different looks, and I want you to do that too. Getting a bit out of your comfort zone to reinvent your preferences, experimenting with your style. I don't want to claim that wearing this dress, or wearing something lilac-ish, made me feel totally different about the way I like to dress, but it definitely opened me up to other options. It pulled me more towards dreamy looks that I haven't tried out before. Let's see where this will take us the coming weeks…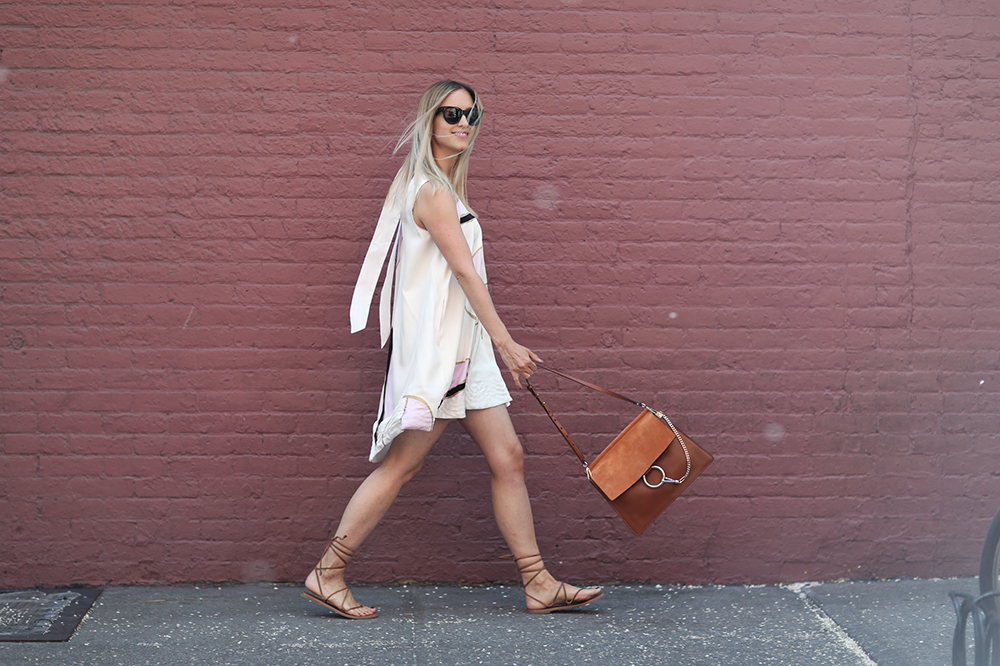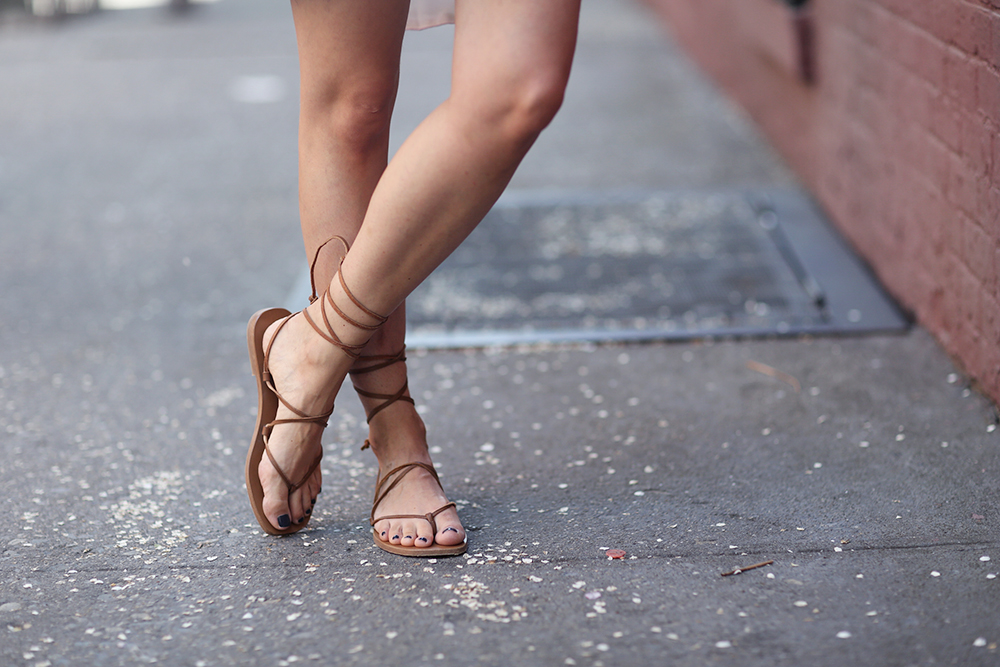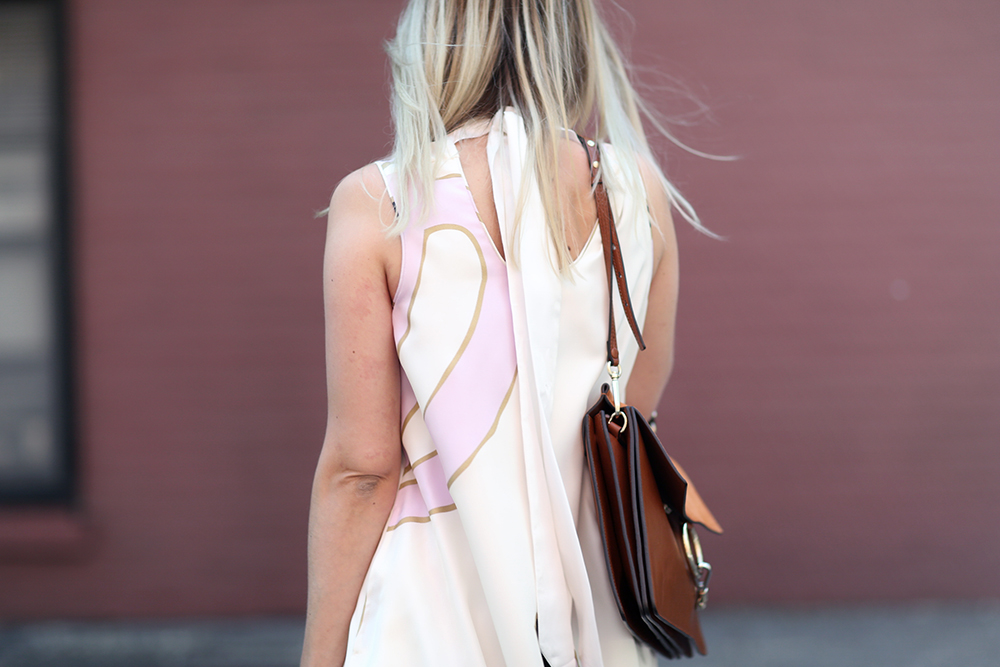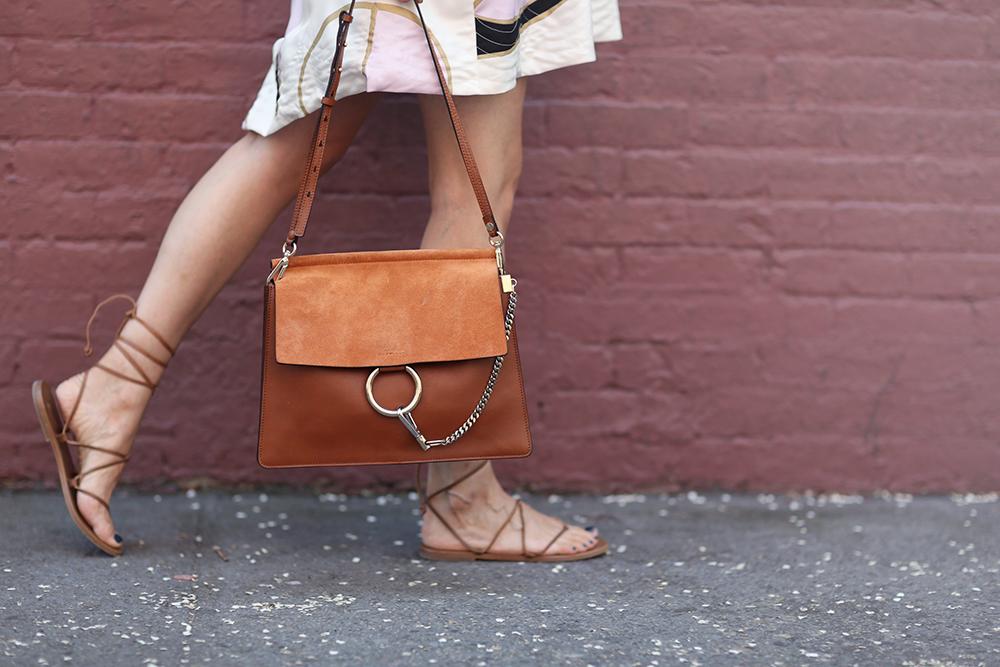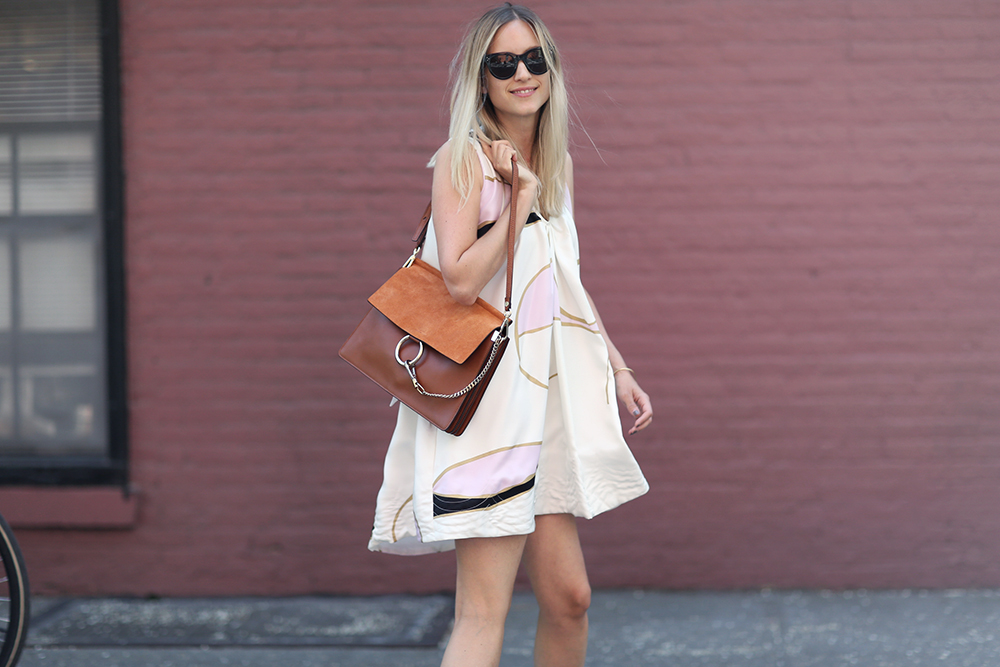 Chloe Faye bag // Cynthia Rowley dress // Tomas Maier sandals // Celine sunglasses.
Photos by Jeff Thibodeau

YOUR THOUGHTS
Highlighted