PAINTING IT DIFFERENT
Posted on May 6th 2015 by THEFASHIONGUITAR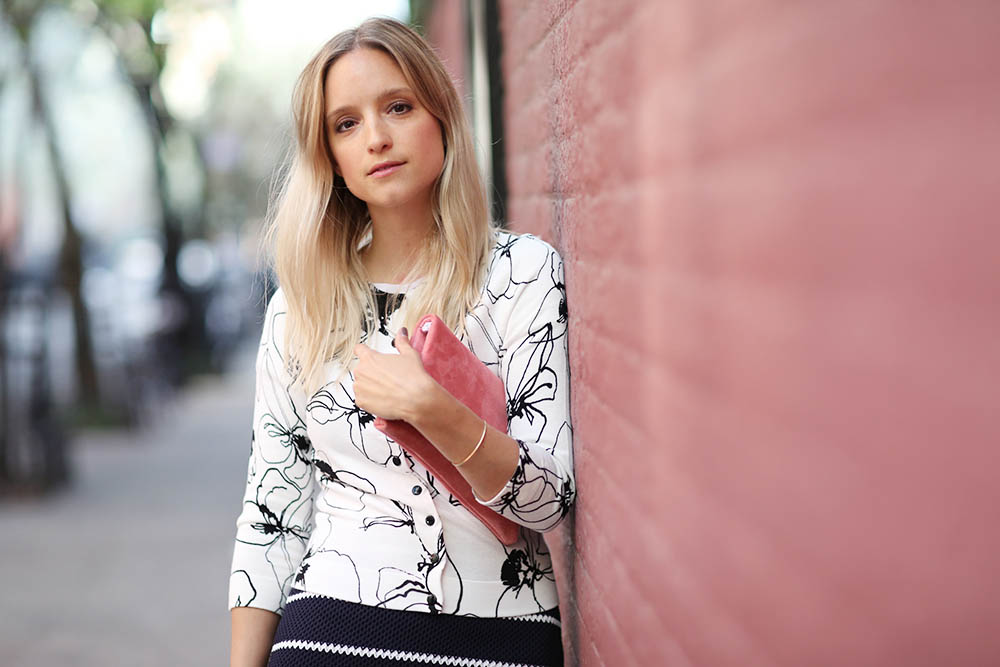 I'm not really a print-girl, but I do love colors and I am not afraid to take on a challenge, so when Karen Millen asked me to style three looks with their Art Atelier collection I could only say "yes" and take the challenge by its horns…
Every garment in the Art Atelier collection tells a story, from hand-drawn sketches printed on the garment to couture-inspired techniques for embellishment and structure. Regardless of the style, fabric or techniques used, they all have one thing in common: paint box brights, as if they come spilled right out of the tube.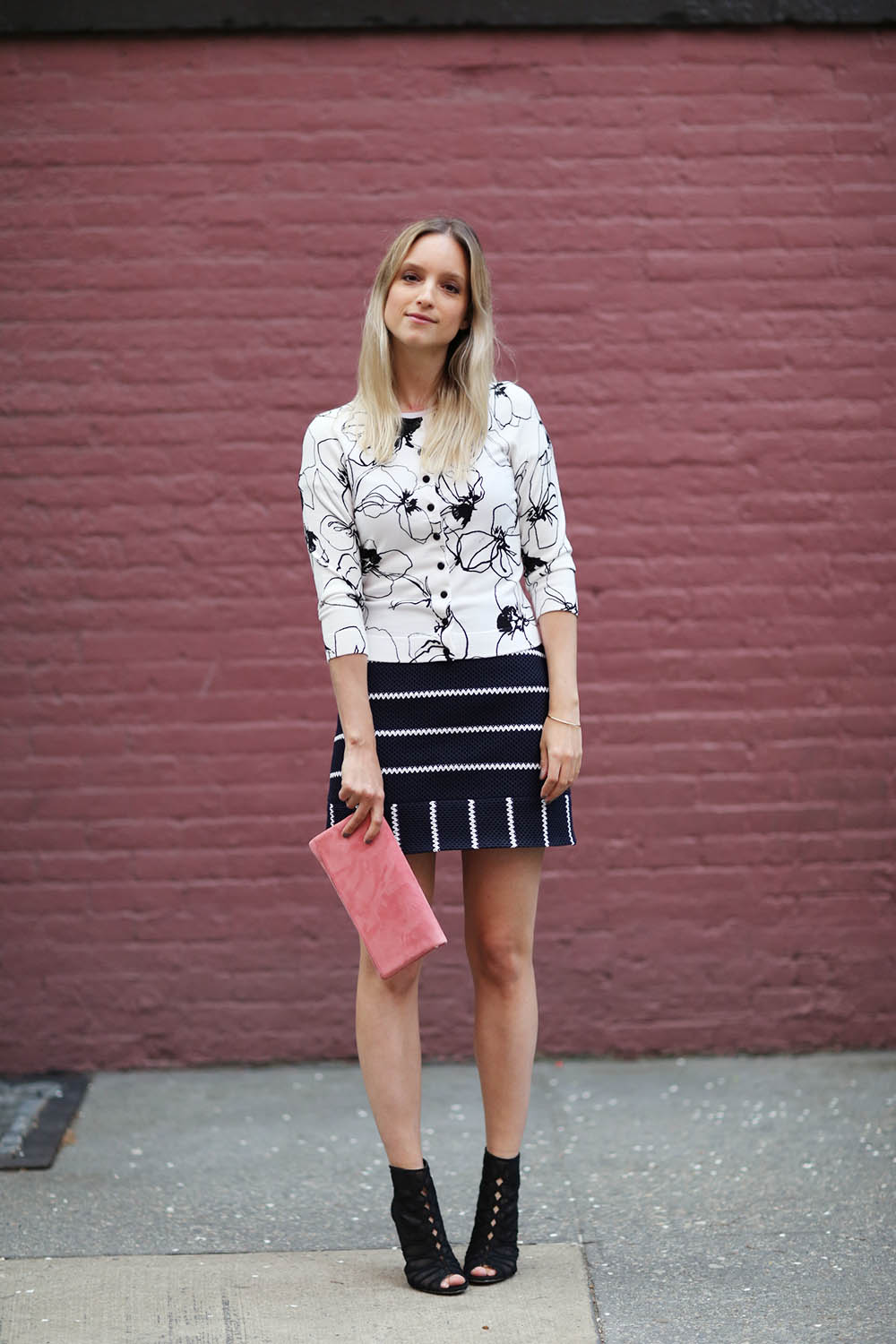 Karen Millen Art Atelier Collection cardigan, and regular collection skirt, ankle boots, and suede clutch.
Five exclusive prints, from water-colouring to freehand drawings and photographic cityscapes, were created and digitally generated in-house. My leather jackets as if it's painted with water colors, the little knit has hand-drawings of flowers, and the geometrically printed skirt in with the loud techni-colours, all unique and one of a kind investment pieces.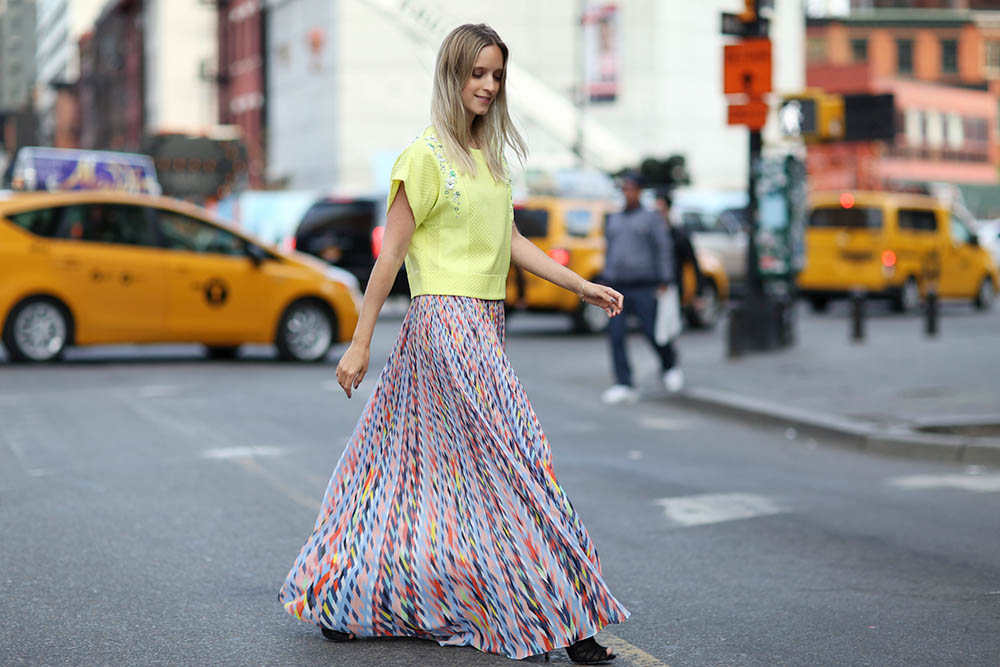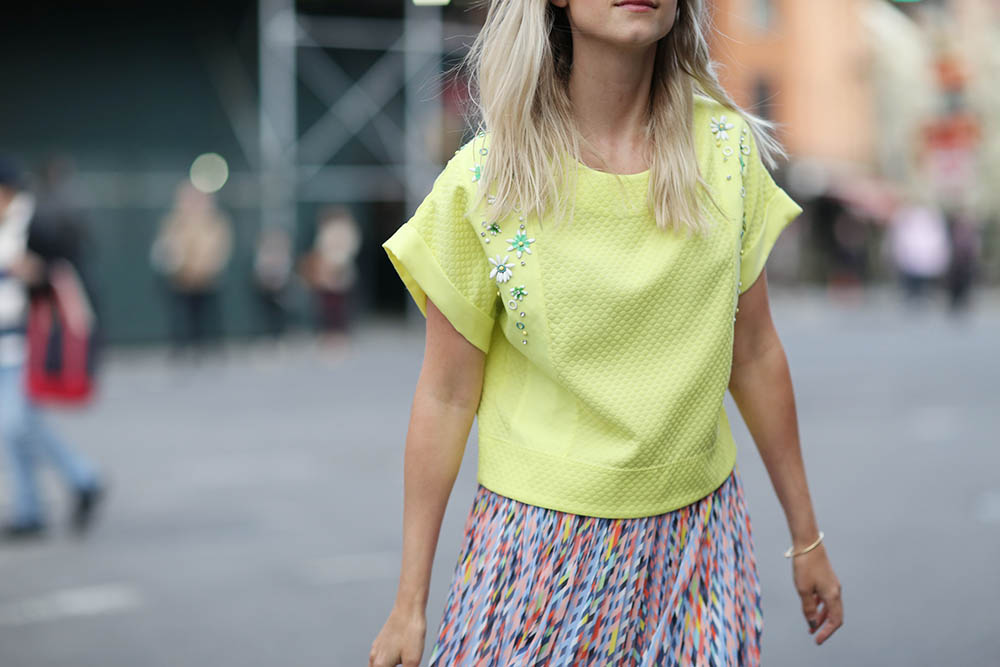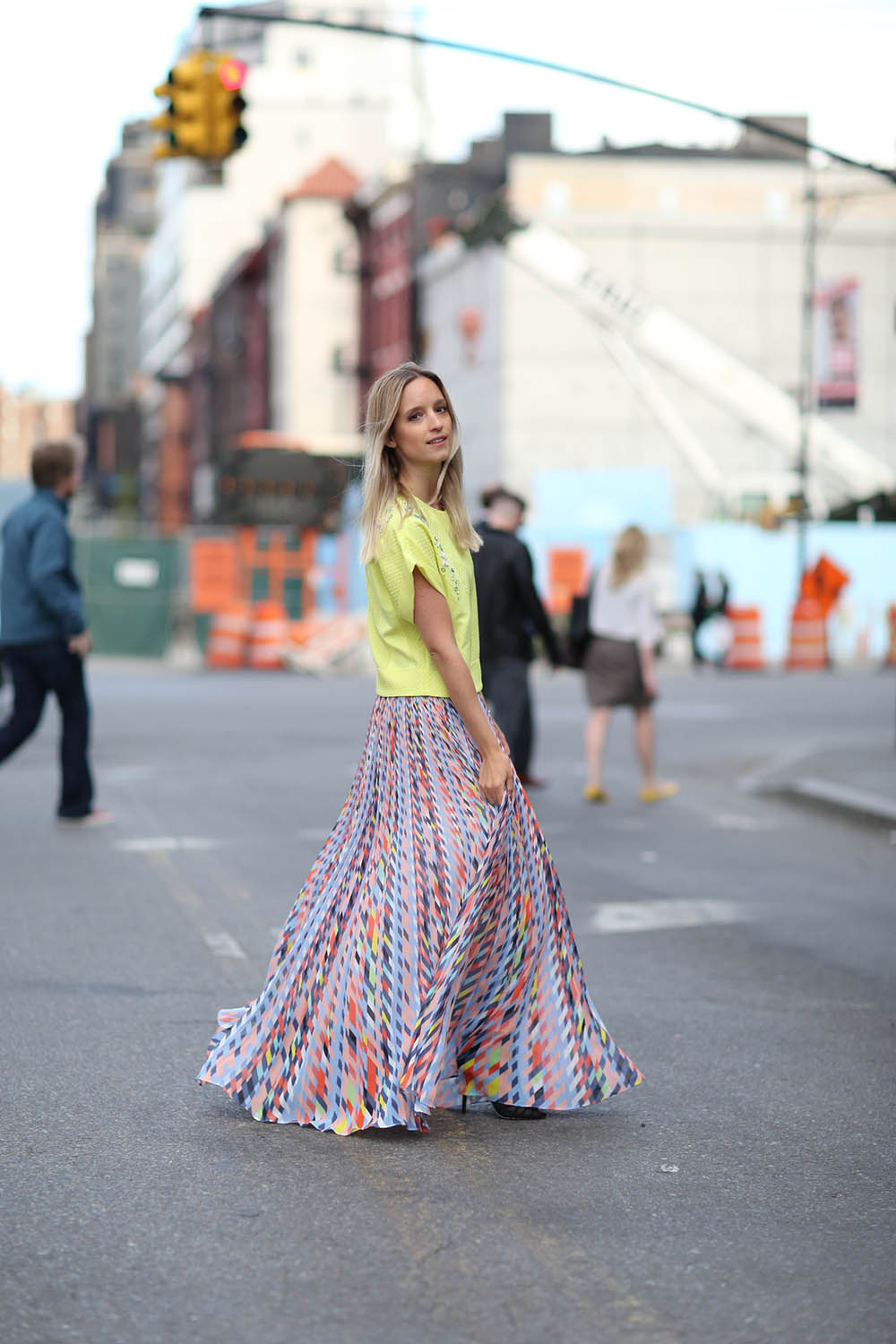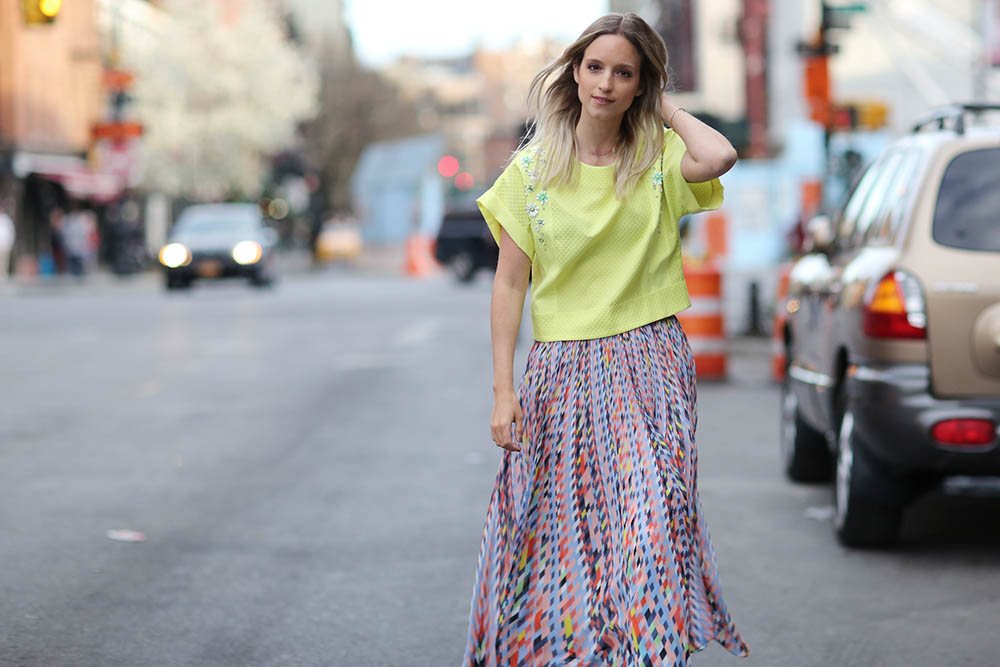 Karen Millen Art Atelier Collection skirt, and regular collection top and ankle boots.
I styled them with other pieces from the Karen Millen collection to create a wearable inspiration for you. I believe that when yo wear prints – even if it's a mix of prints – it all comes down to the perfect combination of colors. However, it's also important to find prints and styles that work with your body type, select fabrics that work. My looks have both fitted and floaty styles to work with, but it would even work to put all Art Atelier pieces together in one look. That's I think what makes this collection incredible – even for those who aren't used to wearing prints – it's almost impossible to go wrong.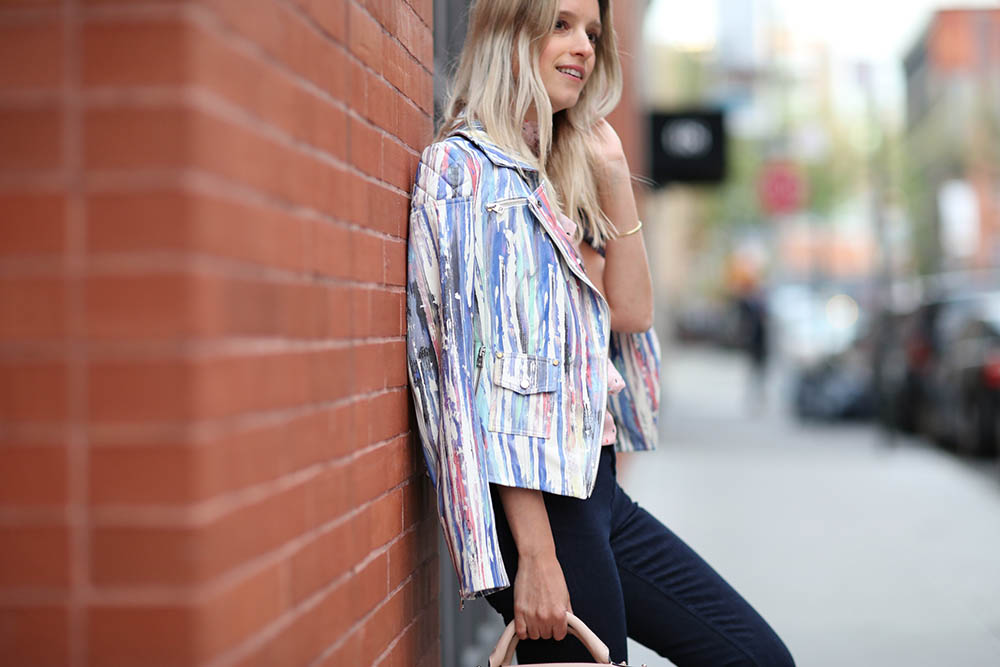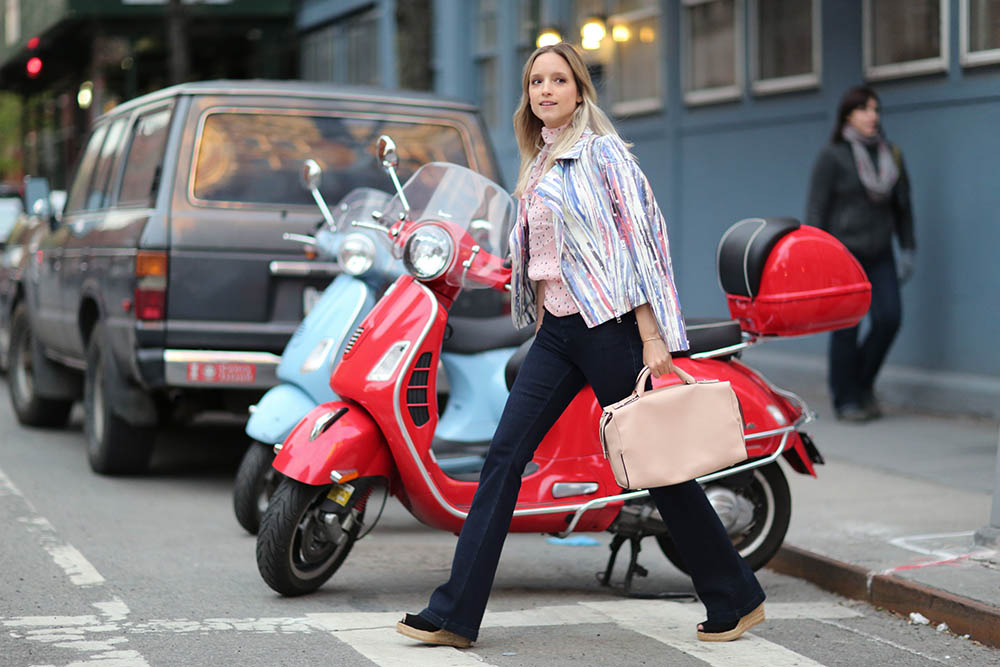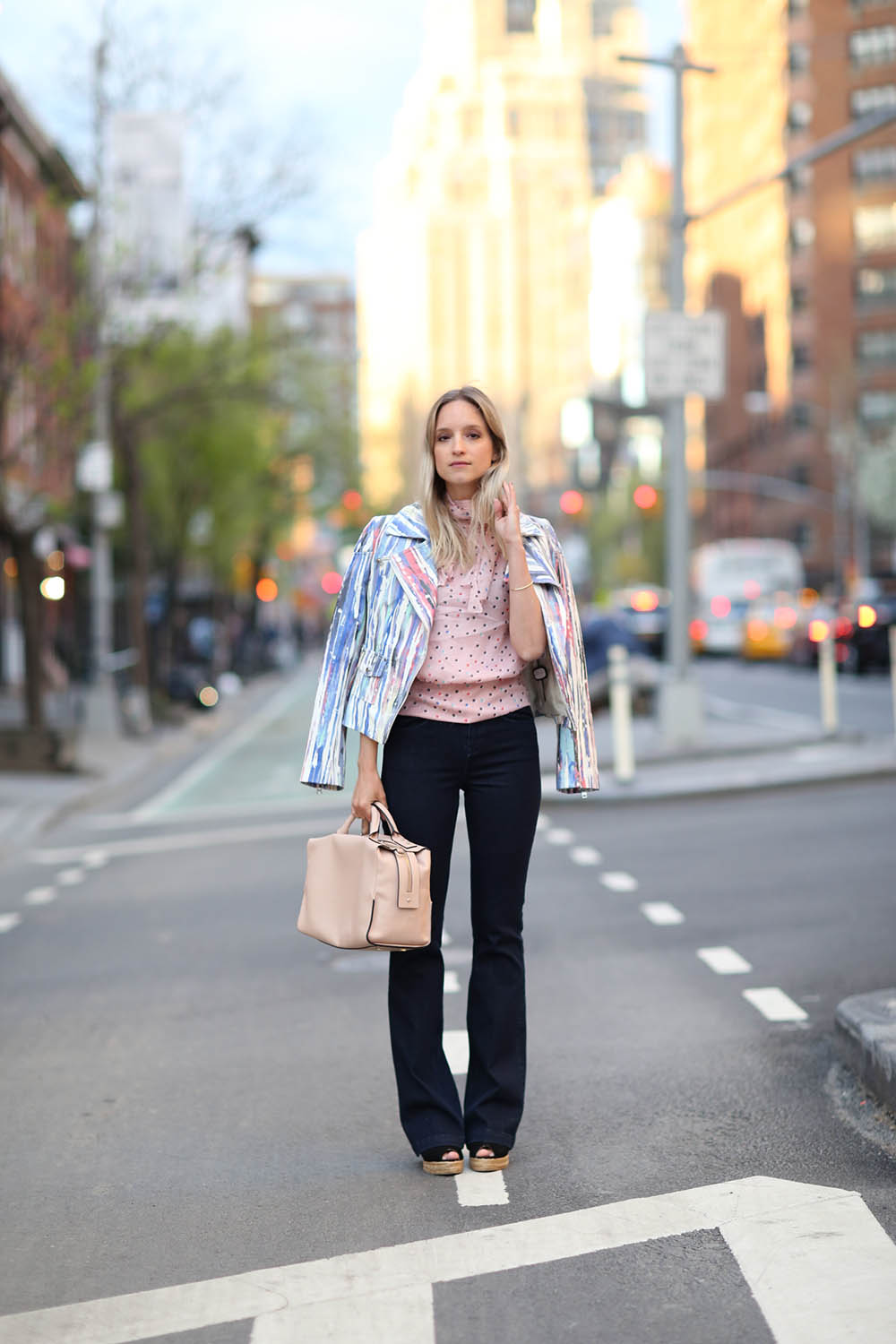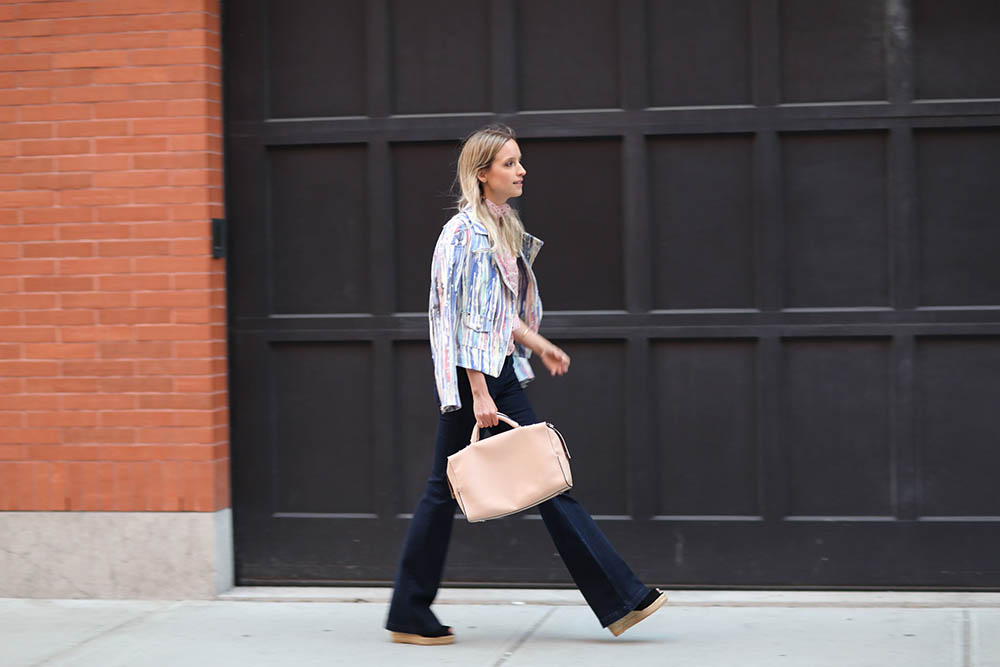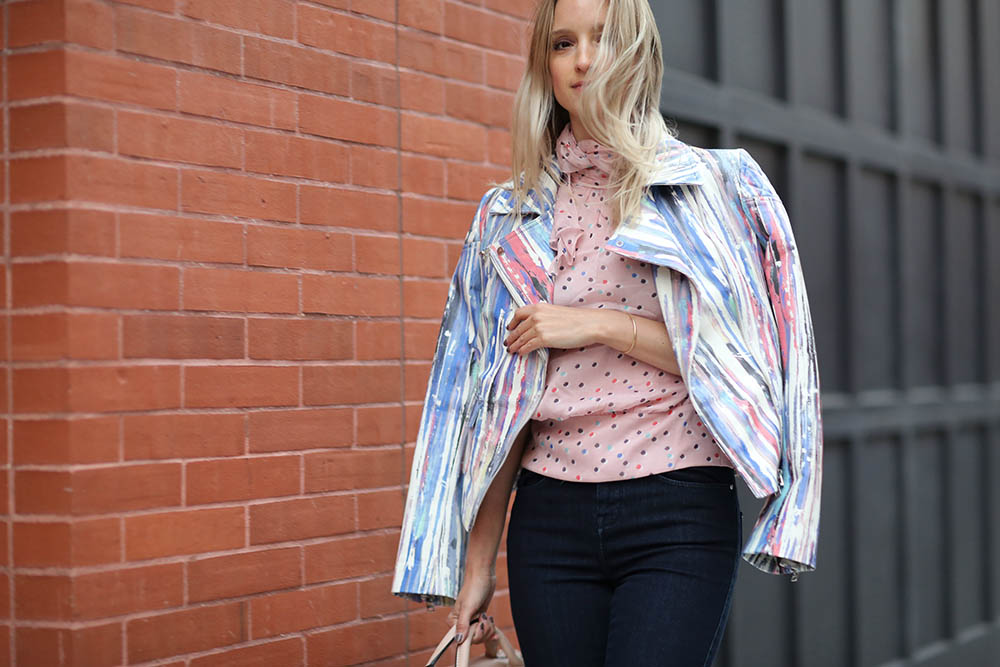 Karen Millen Art Atelier Collection leather jacket, and regular collection flared jeans, top, bag and suede wedges.
Sounds good? Shop the Karen Millen Art Atelier collection at Bloomingdale's on 59th and Lexington Avenue in New York.
Photos by Jeff Thibodeau
YOUR THOUGHTS