WELCOMING SPRING
Posted on March 31st 2015 by THEFASHIONGUITAR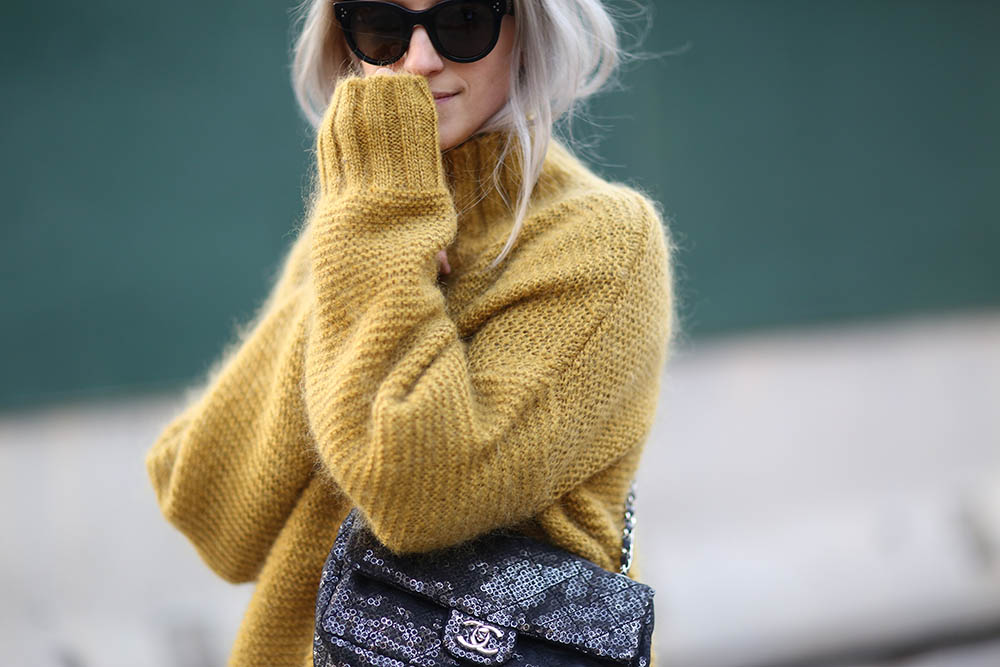 It's been a while since my last post – sorry! – and reason for that is that I took of the weekend off to go upstate with family and friends. For the first time in 4,5 years I didn't bring my laptop with me – and this is very exceptional, you should have seen Thomas' face when I told him. Of course there was a little instagramming involved while we were there, but honestly, I kept it to a minimum – check out my photos from our stay here. Anyway, up there in Stocksbridge it was cold… even colder than on Manhattan… Not ideal in terms of timing, because we were all longing for Spring so badly!
Anyway, what started off with snow ended with beautiful clear blue skies and sun, which made us welcome Spring while we were still wearing our down jackets to keep warm. Though this made our return back in town even "warmer" since it seems finally a little bit less cruel in New York. Will this than finally be the end of winter? Will we soon be able to lose our thick coats and winter boots? Fingers crossed, because I'm so done with my winter wardrobe, and so ready for the fresh and new that's in store for us!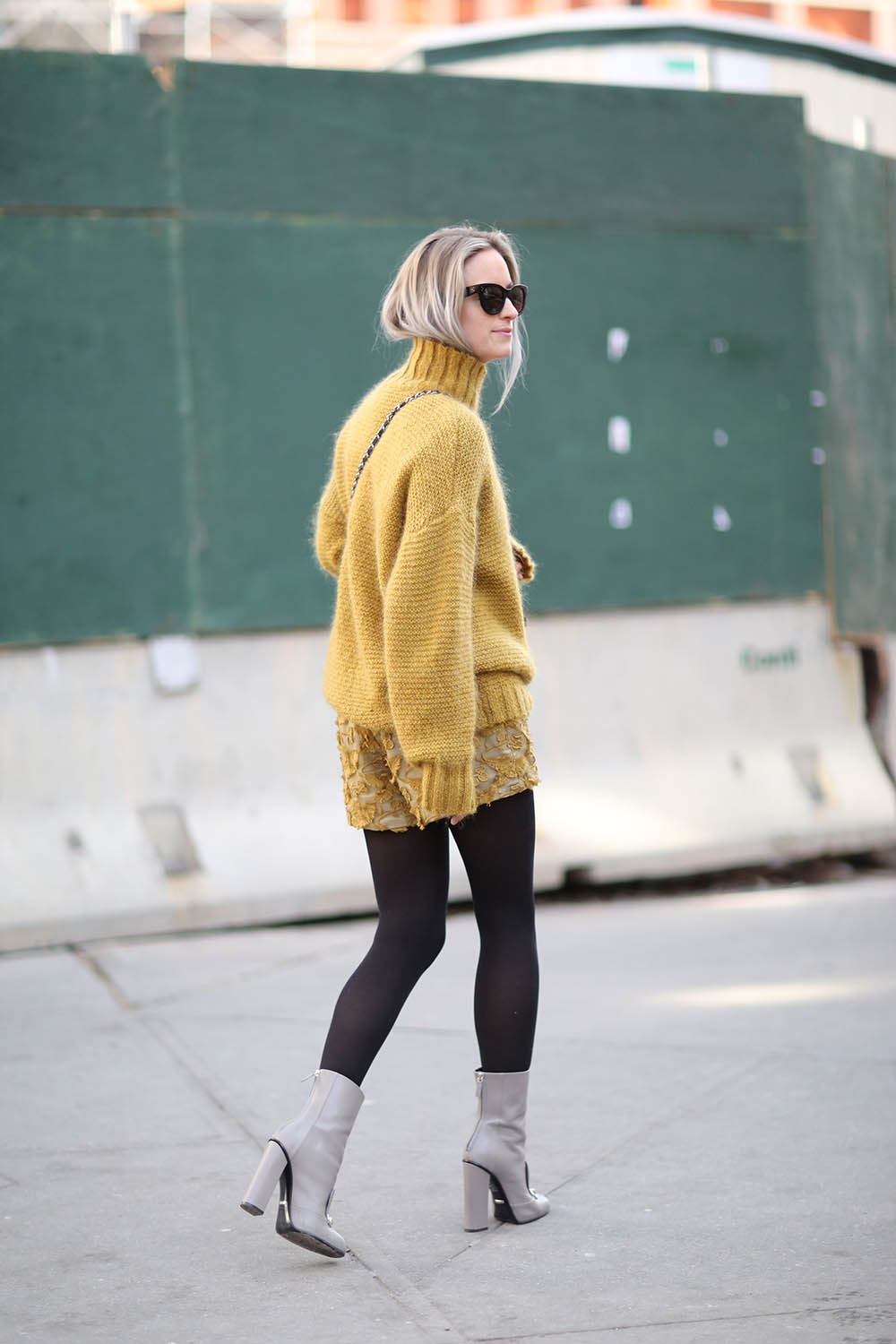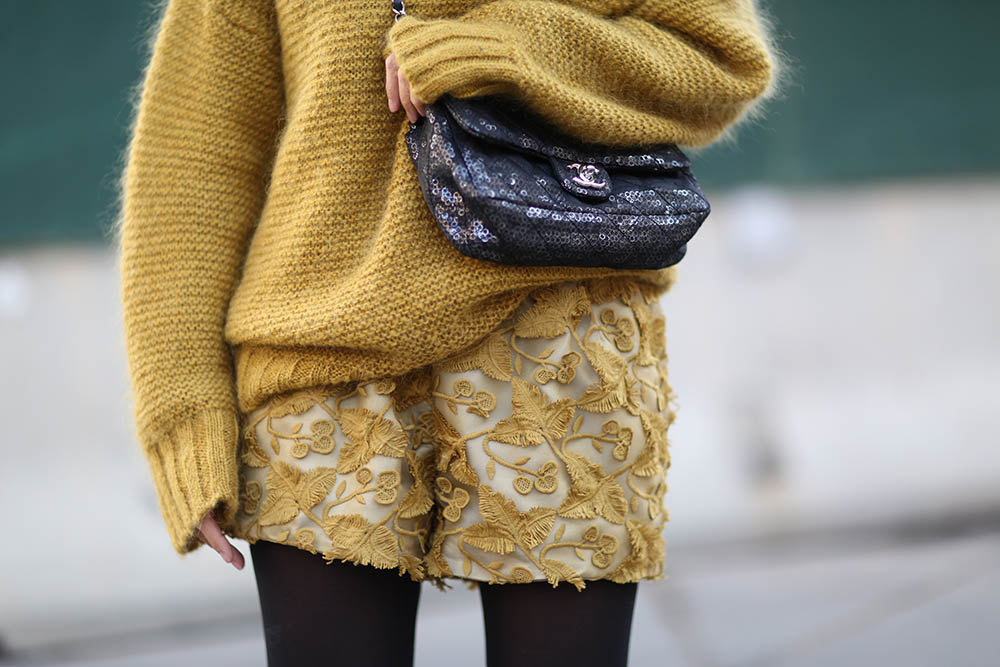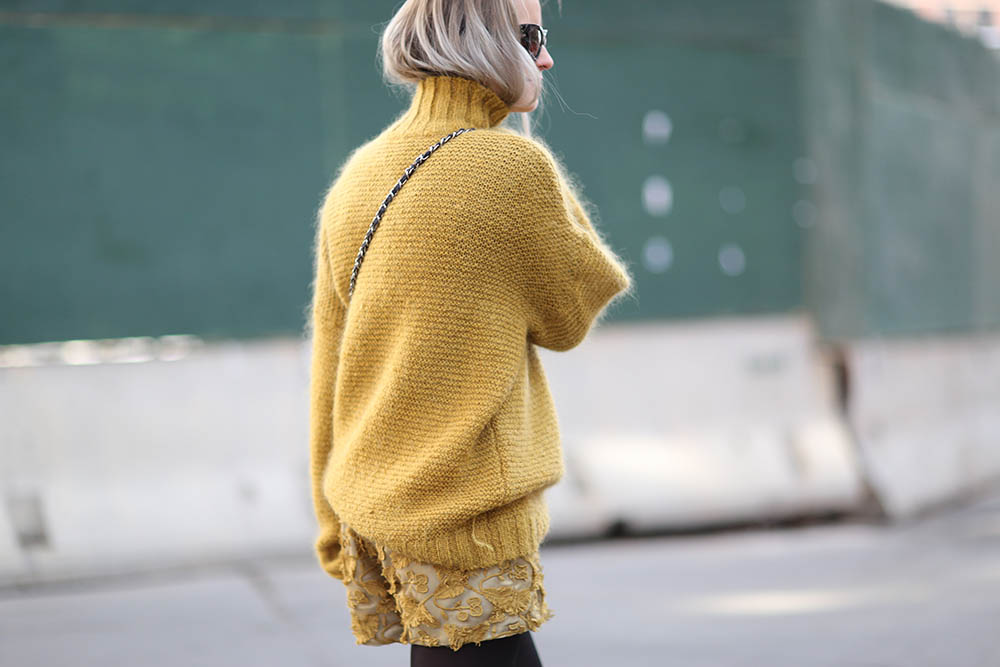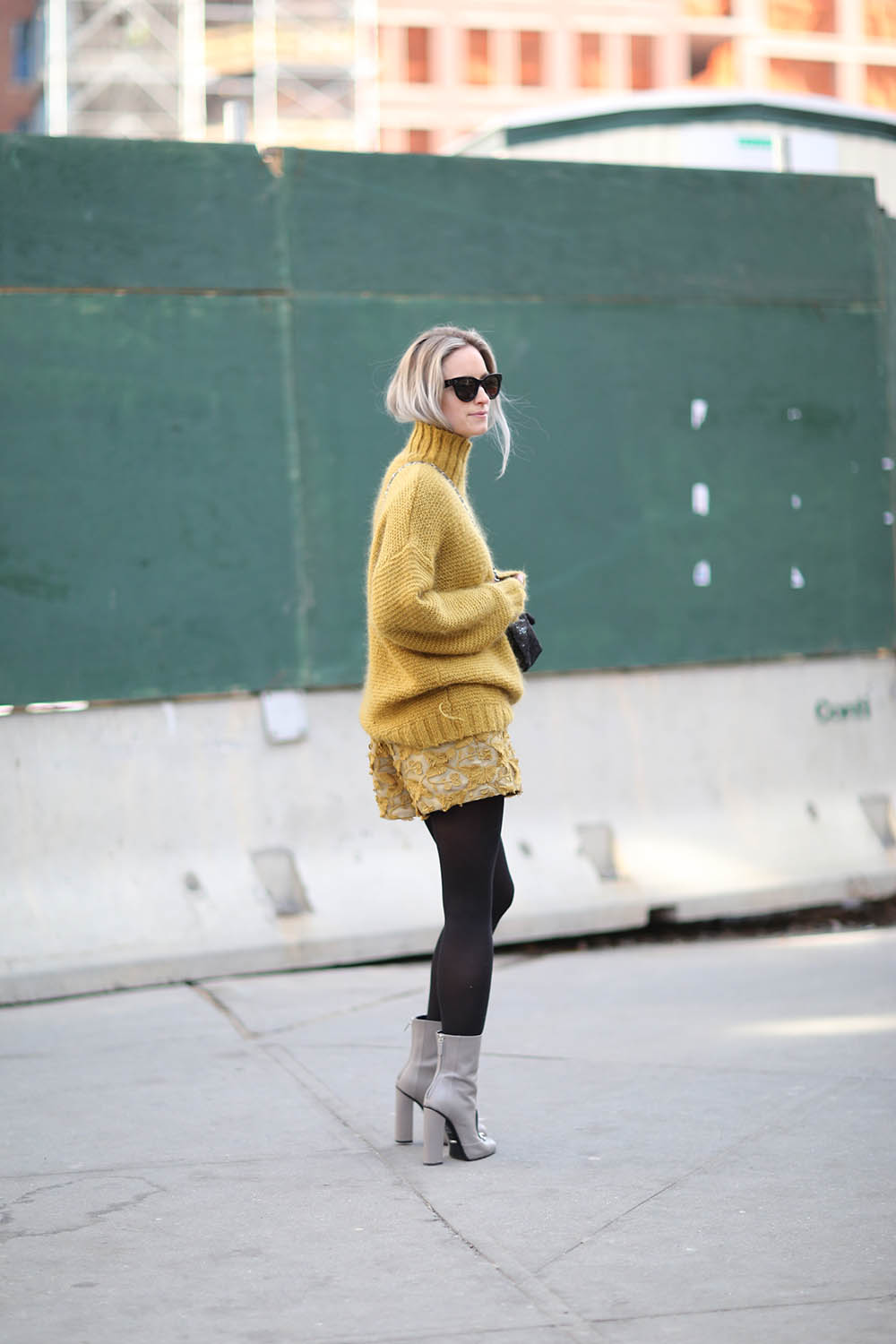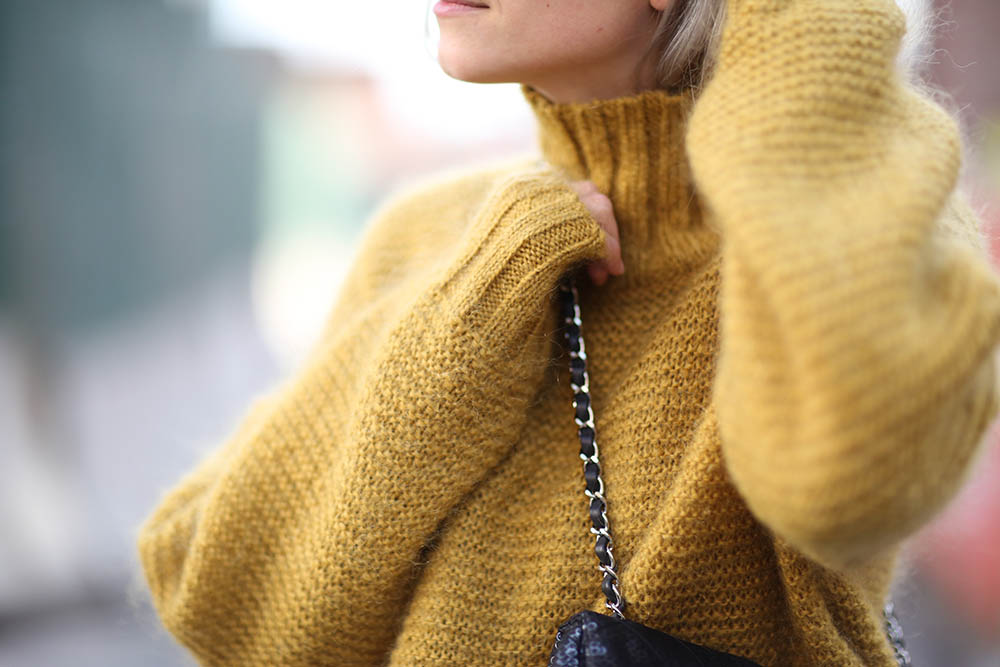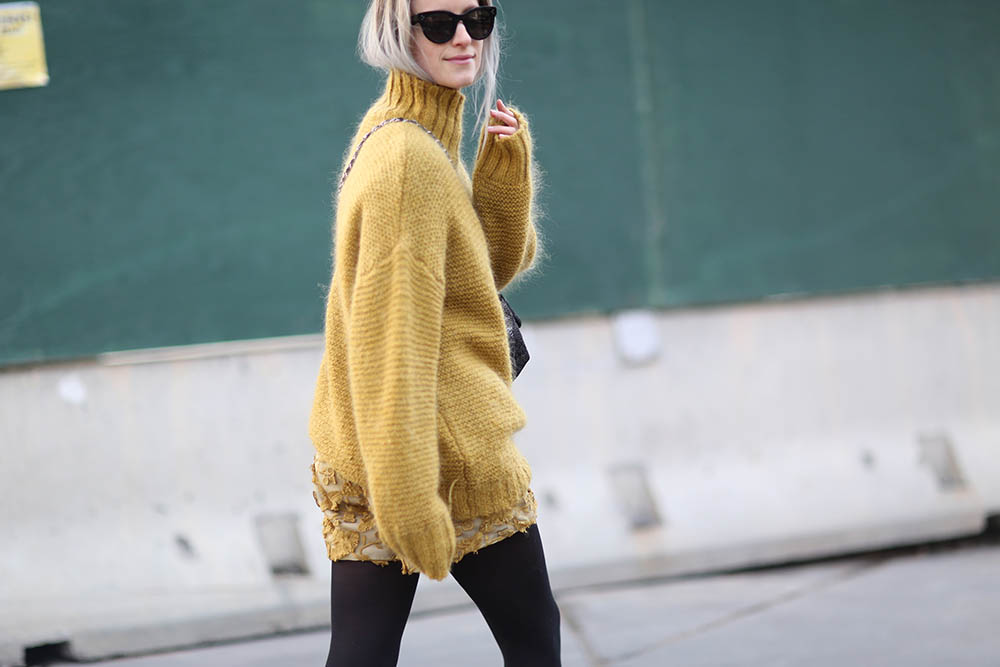 Baum und Pferdgartedn AW15 knit and shorts (soon in stores) // Chanel bag // Celine sunglasses // Gucci boots // Wolford tights.
Photos by Jeff Thibodeau

YOUR THOUGHTS
Highlighted