THE DENIM STORY CONTINUES
Posted on March 25th 2015 by THEFASHIONGUITAR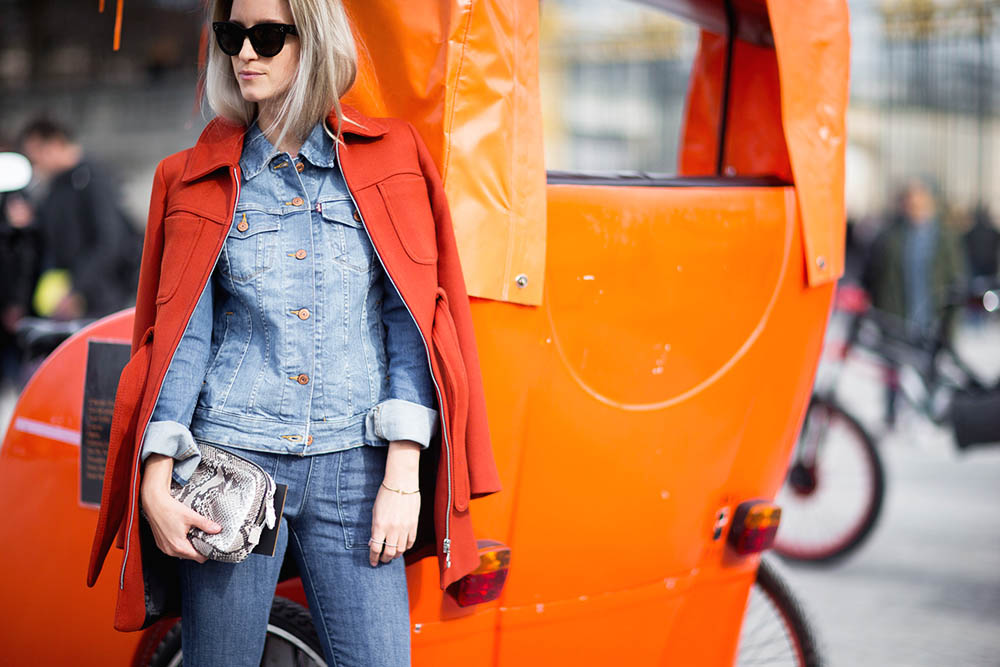 It seems like I'm all about showing you in how many ways you can wear a denim jacket and double denim… But in reality it's just coincidence, because the outfits were all shot at different times over the past month. Though it is a nice continuation, because fact is, this denim jacket is one of my favorites at the moment. I literally wear it with anything, but preferably with other denim pieces. So, here's the deal, I'm giving you a great selection of denim jackets and double denim combinations – with a little splash of color – at the end of this post so you can continue the denim story with me!
Oh by the way, these photos were taken just after the Elie Saab show in Paris a few weeks back. Paris Fashion Week seems so long ago already…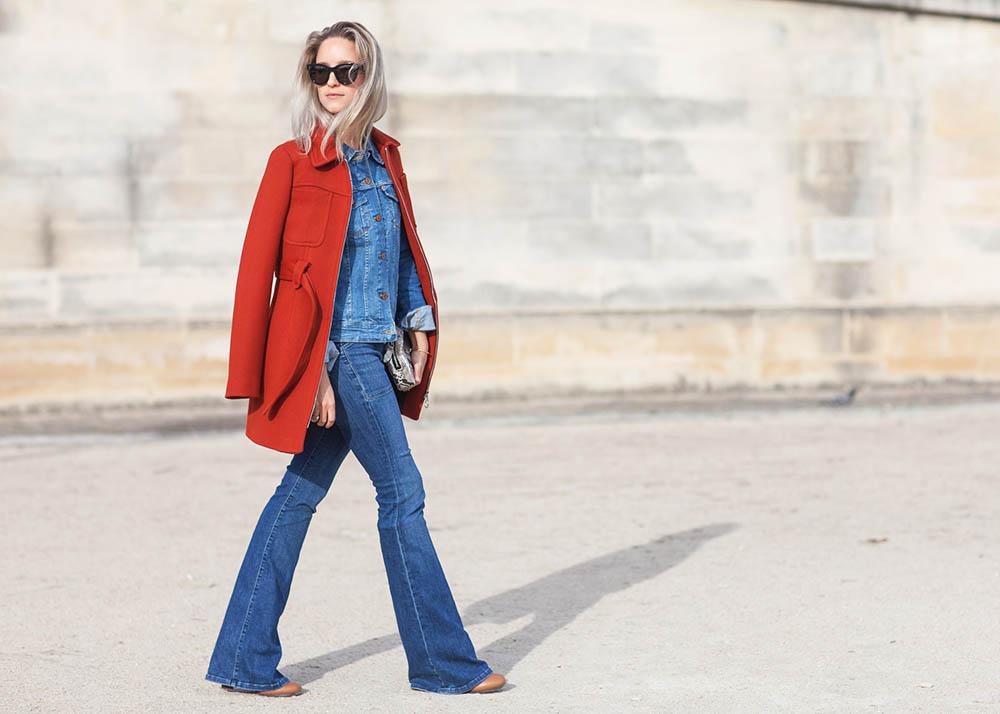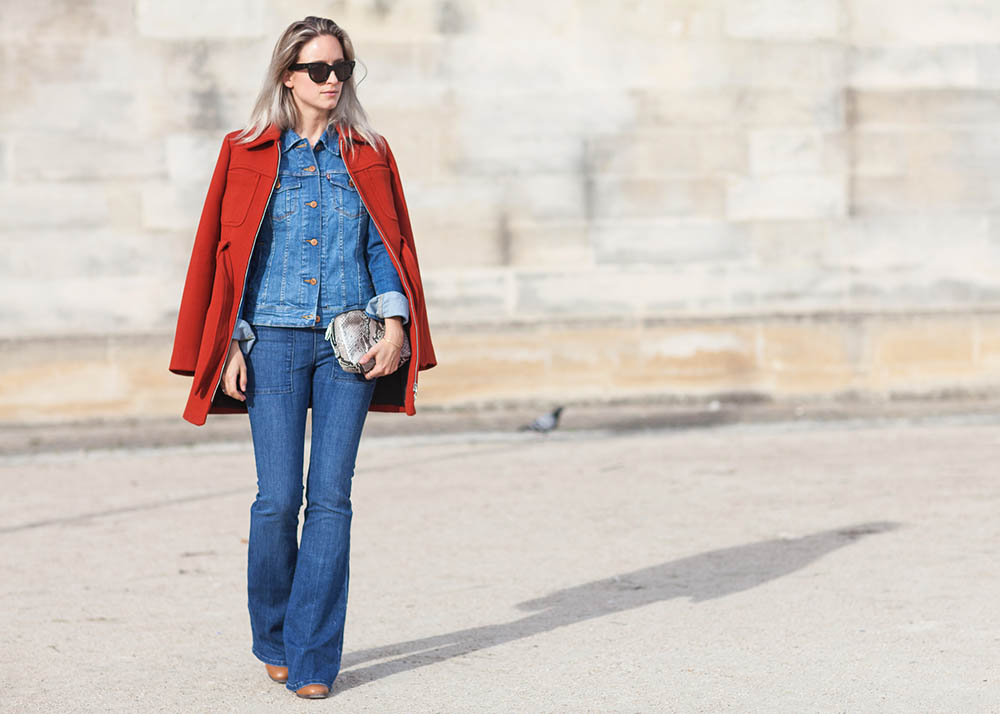 Zara coat // Levi's denim jacket // Frame denim flared jeans // Celine boots // Celine sunglasses // Capretto clutch.
Photo 1 by Victor Jones, Photo 2 & 3 by Ashka Shen

YOUR THOUGHTS
Highlighted