FRINGE BOOTS
Posted on March 13th 2015 by THEFASHIONGUITAR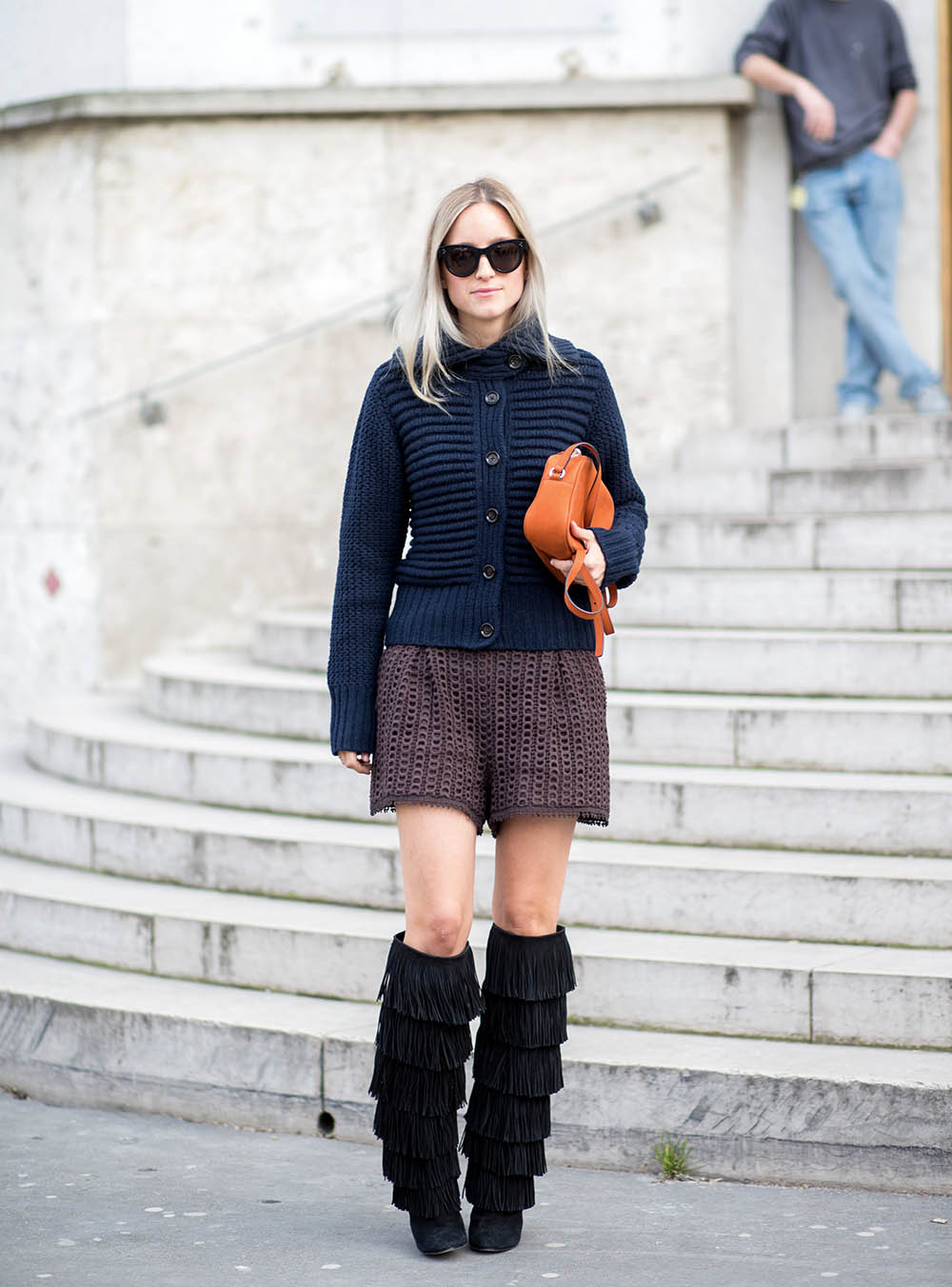 While my mind is still in Paris, at the incredible shows I've seen, the super inspiring street style was surround by, and my lovely roommate, I'm working my way through a huge amount of outfit photos. For the first time during a fashion week abroad, I haven't been update my blog, but took you with me on Instagram. A much less stressful way to share my Fashion Week experiences…
But nothing beats a beautifully photographed outfit, shared on the blog. I'm truly thankful to all the great photographers out there, who take the time to send me my shots, while they process thousands of photos as soon as the day is over.
Amongst my favorites is Christian from The Styleograph who shot these images right after Isabel Marant. My look is a mix of girlie casual See by Chloe pieces, strong statement boots – very 60's – by Paul Andrew, and of course my beloved Gucci bag, which I still take everywhere, and of which the color still hasn't been disappointing. What I love about this look that even though the mix of colors is quite messy, it still kind of works. Its imperfection makes the perfect.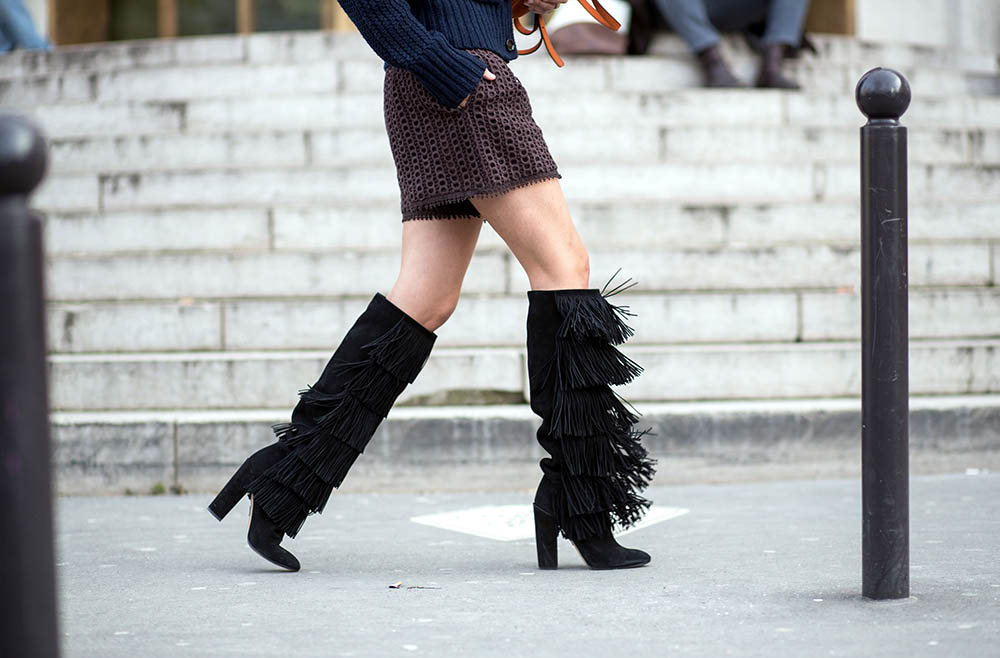 See by Chloe knit (FW15, in-stores later this year) // See by Chloe shorts (FW15, in-stores later this year) similar brown short here and here // Paul Andrew fringe boots // Gucci bag // Celine sunglasses.
Photos by Christian The Styleograph
YOUR THOUGHTS
Highlighted