IN A PARALLEL UNIVERSE
Posted on January 22nd 2015 by THEFASHIONGUITAR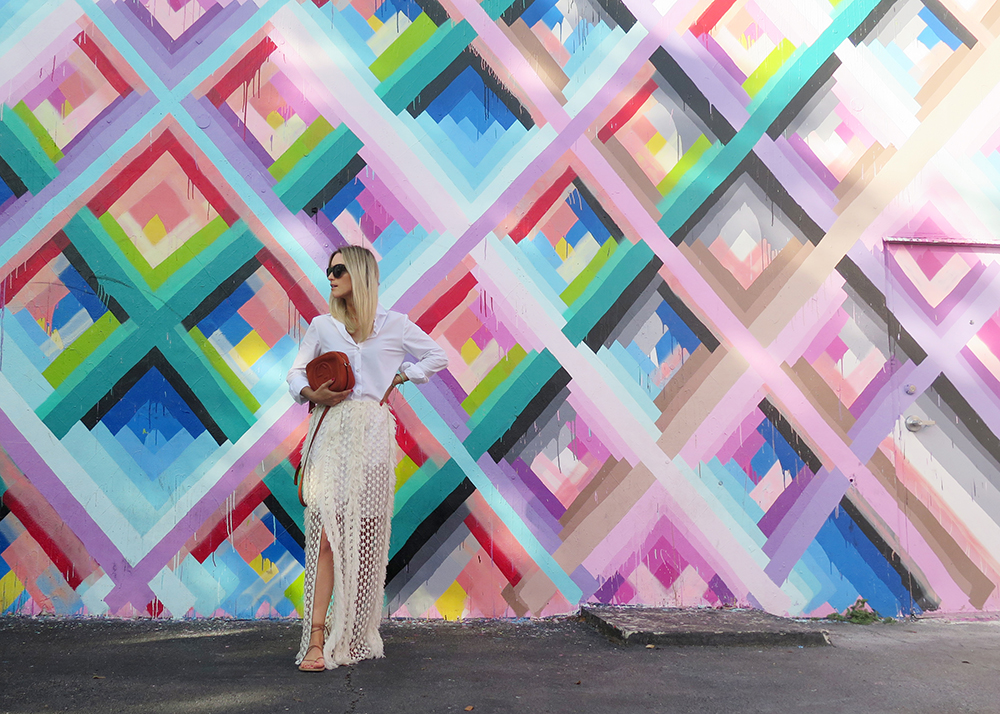 Last week in Miami I made a little trip to the "new" art-district called Wynwood, where the Wynwood Walls became famous and revitalized a rather old and shady warehouse area.  I didn't believe my eyes; all around me – 80.000 square feet of walls – were small art-projects. Over 50 graffiti and street artists from about 16 different countries were hired to legally put their street-art on these walls, which resulted in an explosion of color and opulence. From a life-size wall with "fake" flowers, to giant green babies protecting multicolor army printed deers and technicolor abstraction. You can think of the craziest art thing and you might actually find it here! It has a kind of psychedelic feel, and almost all is far from realistic, but if you are in that kind of art I believe you will agree with me that this couldn't be more beautifully done.  My favorite art-project? I'm standing right in front of it!
It's the work of Baltimore born Maya Hayuk, "her paintings and massively scaled murals recall views of outer space, traditional Ukrainian crafts, airbrushed manicures, and mandalas" as I read later on the website. I think the way the colors are picked after one and another, the slow shift from pink and purplish to blues and green, and the brightness are supper appealing to me. As it always goes with liking art – or at least in my case – I can't really explain my feelings towards it, it just touches me and won't leave me again. And funny enough, this is nothing like you would expect from me, psychedelic colors in super size, but maybe in a parallel universe there's a Charlotte who loves colors and she just reached out to me here – very Interstellar!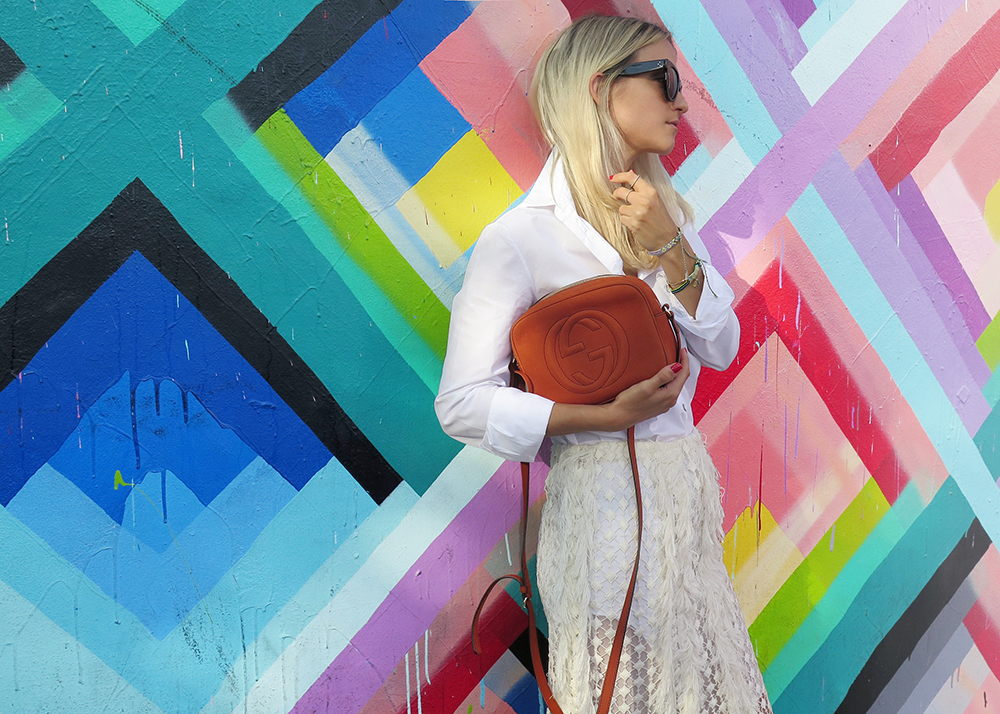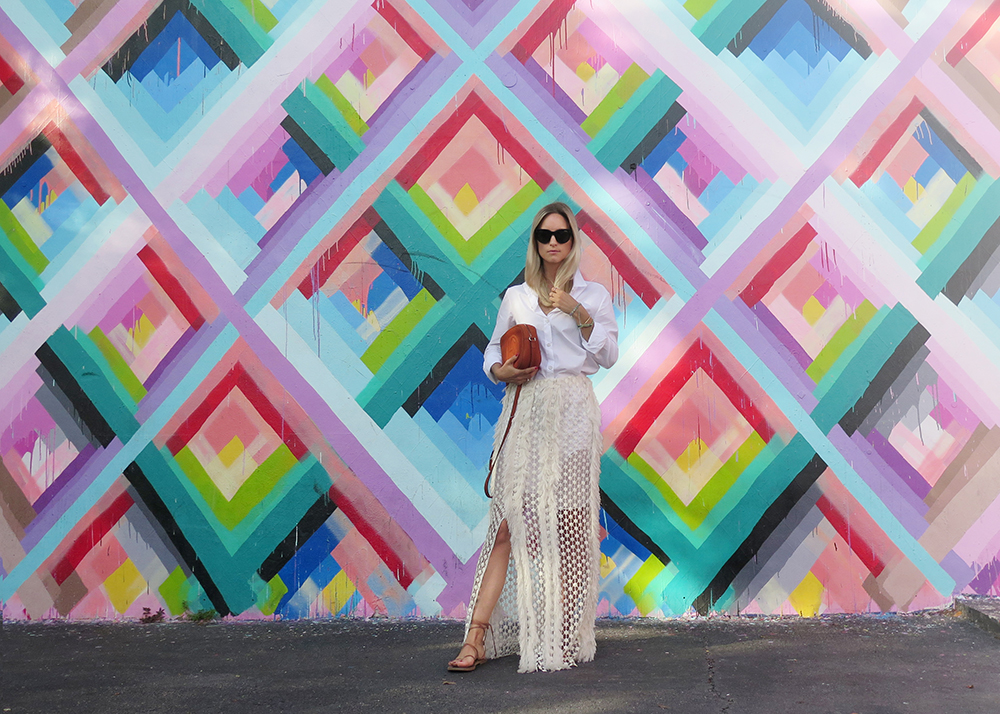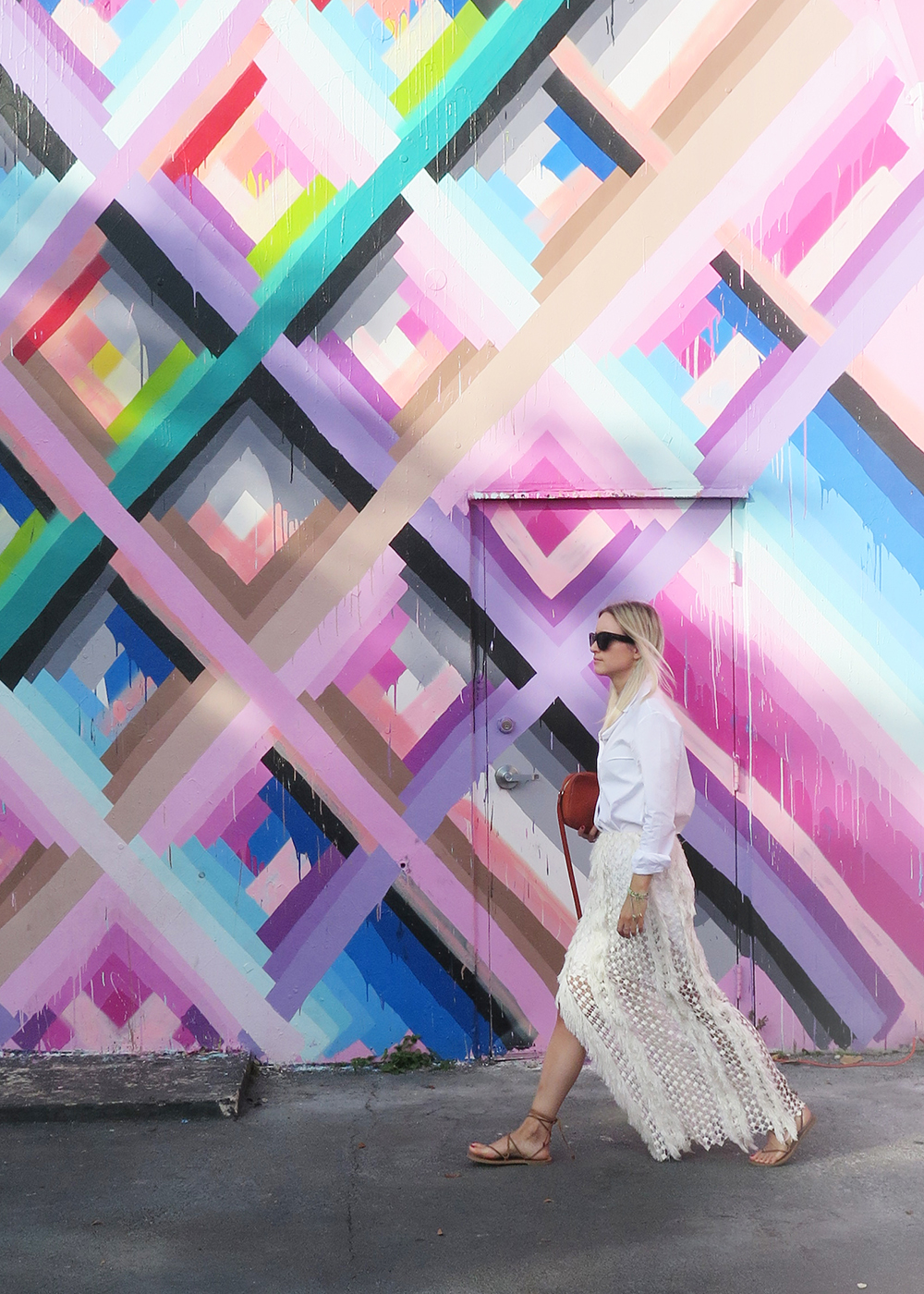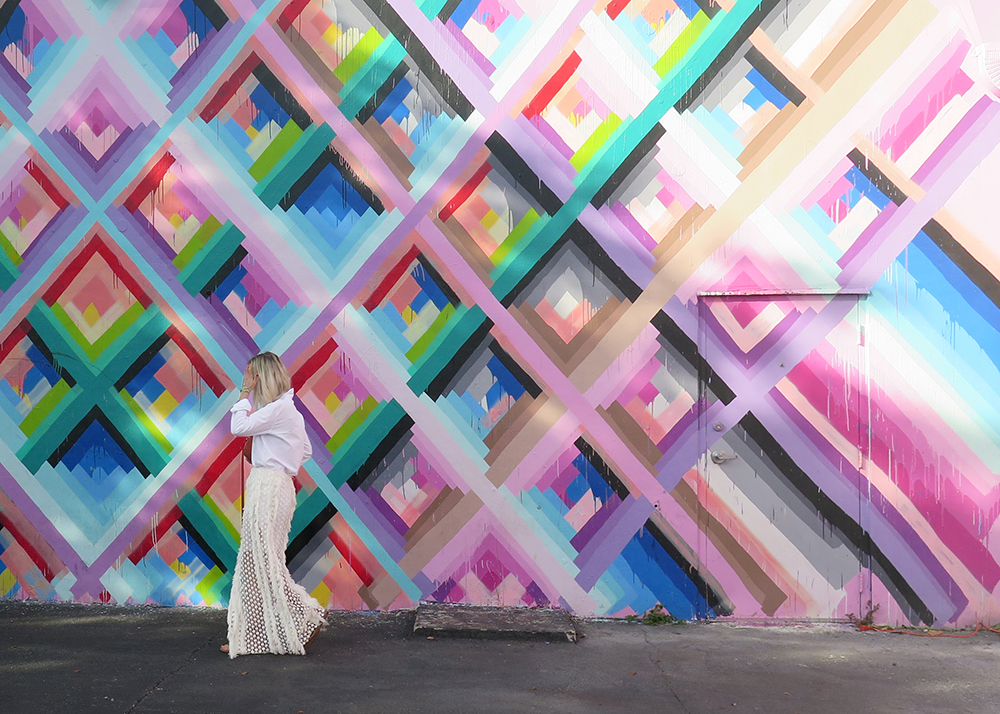 Chloe Resort 15 skirt // Rag & Bone long shirt (similar here and here) // Tomas Maier sandals // Gucci bag // Celine sunglasses // Lucy Folks and Tiffany's bracelets.

YOUR THOUGHTS
Highlighted