BOOTS OR PANTS?
Posted on January 7th 2015 by THEFASHIONGUITAR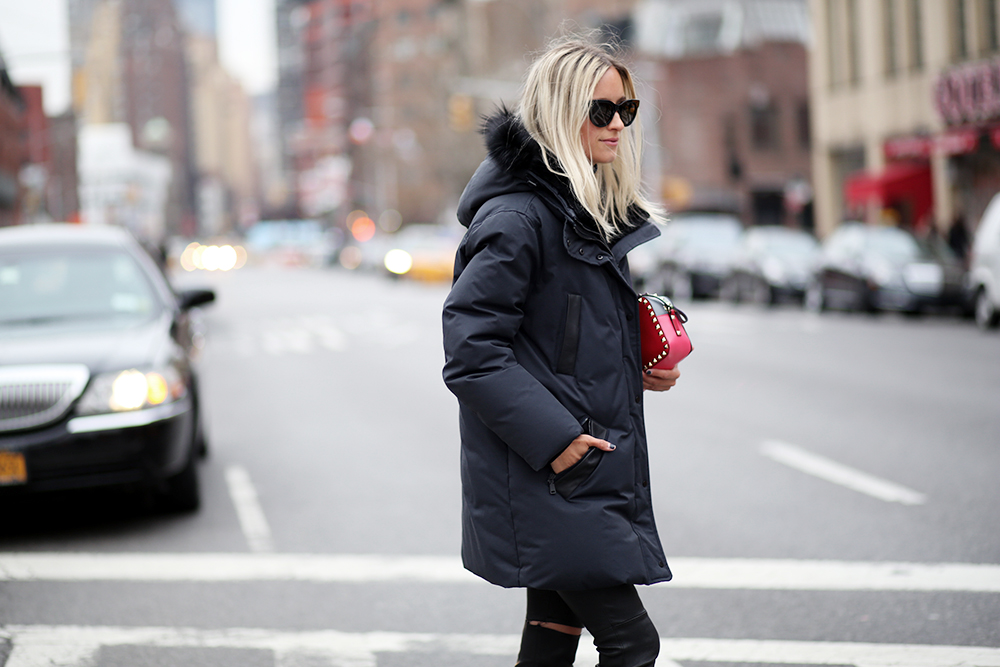 Did I trick you? How far up do these boots go? All the way up? Just an ankle boot? Funny enough I got this question a few times. From afar it almost looks like these boots go up all the way, but in fact they are just ankle booties. My most simple, black ankle booties, but my all time favorites.
Ps. I accidentally ripped open the knee of my pants, and although it gives it a more edgy look, I feel slightly sad about this… it was the best leather pants I ever had…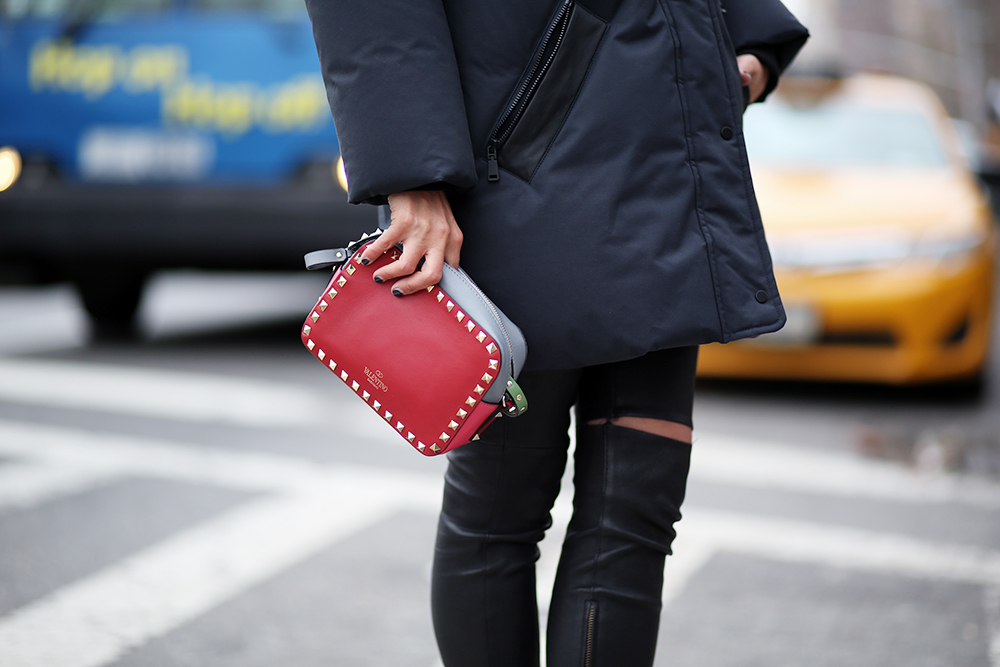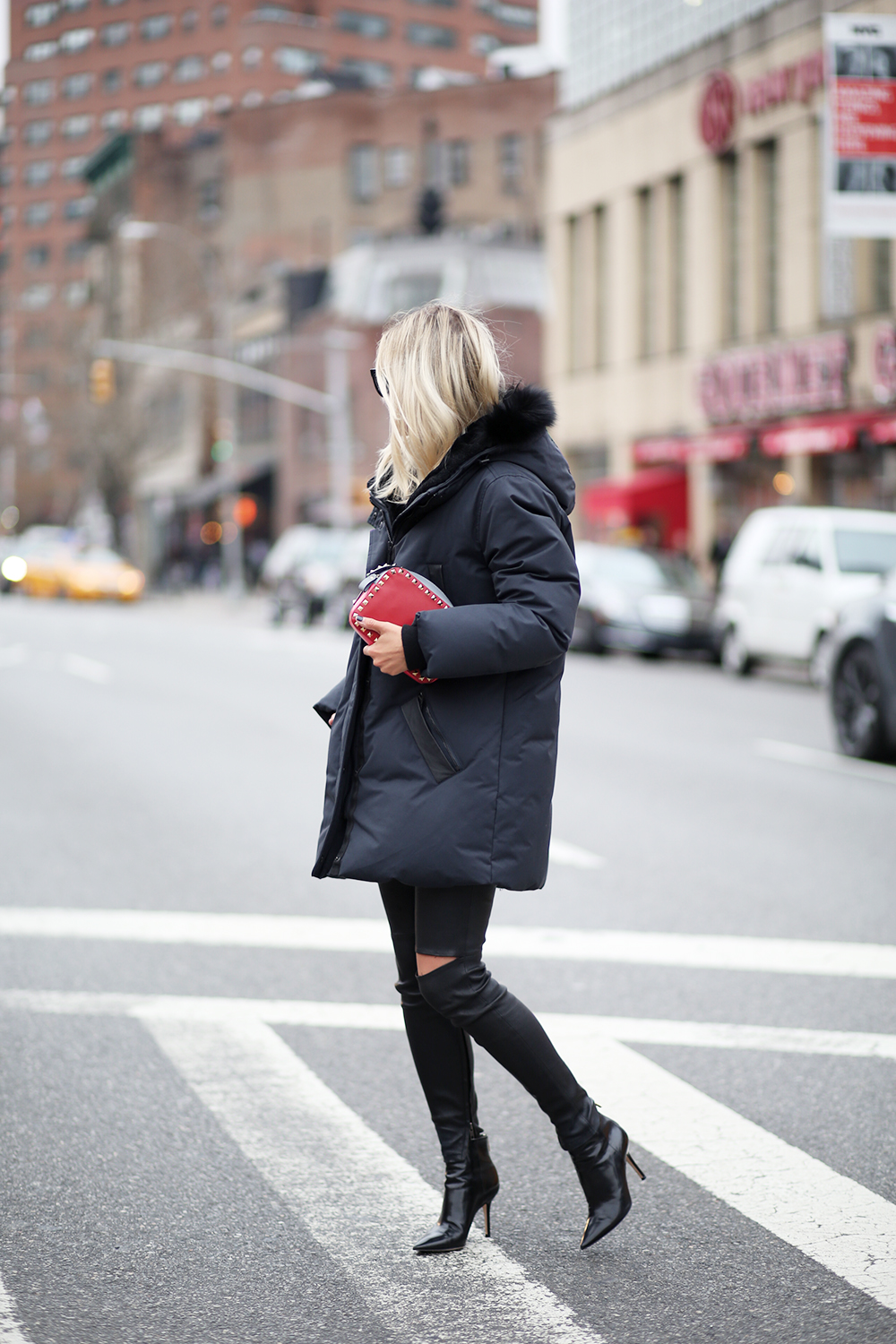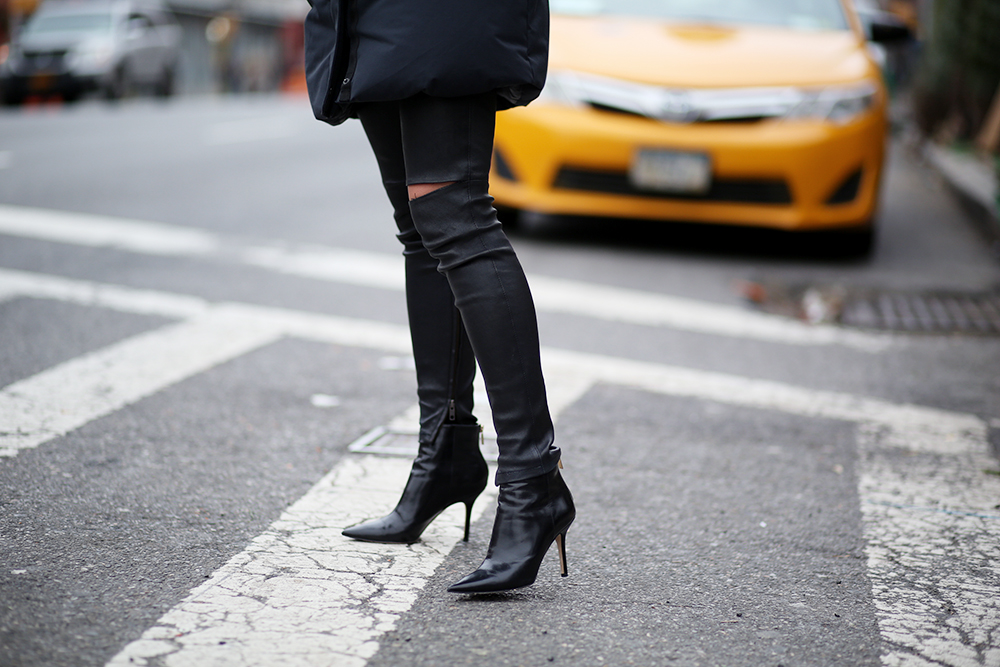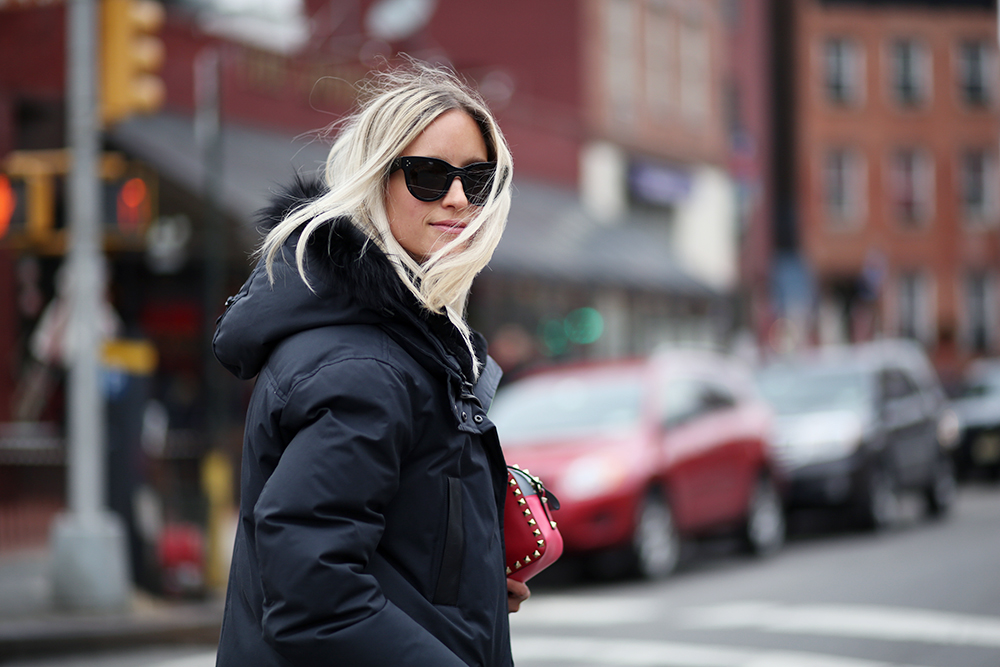 Valentino bag (via Departement Feminin) // Elie Tahari parka (now on sale!) // Muubaa pants // Jimmy Choo booties // Celine sunglasses.
Photos by Jeff Thibodeau

YOUR THOUGHTS
Highlighted