KEEP ON TURNING
Posted on December 30th 2014 by THEFASHIONGUITAR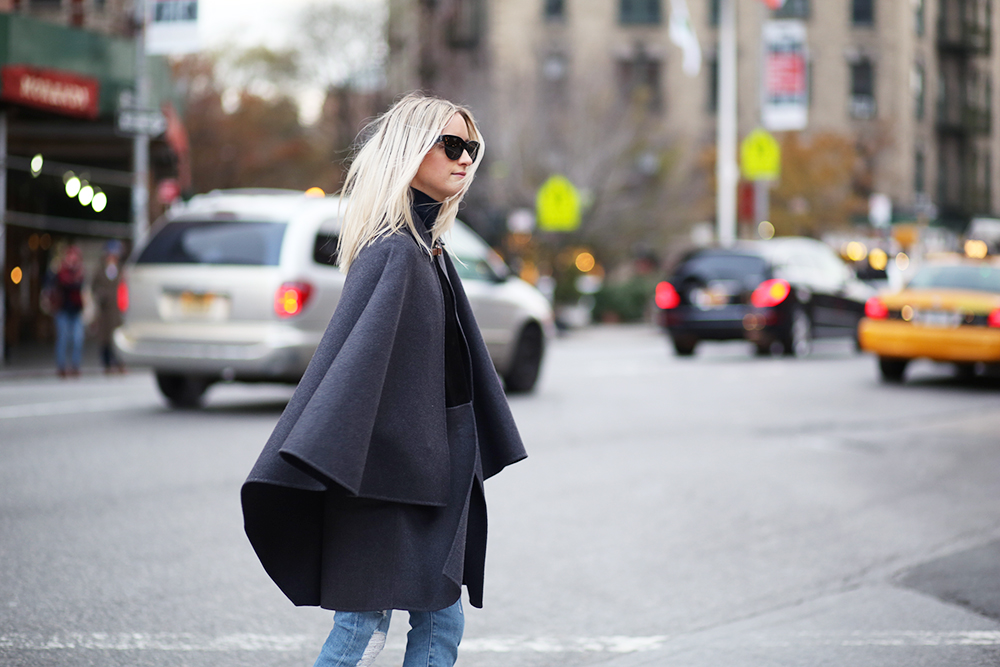 If there is one cape out there this season that's making my head spin, it's this one from Valentino. I had the pleasure to wear it for this shoot, and to the Valentino Haute Couture show two weeks back. It's part of a little collaboration with the ladies from Departement Feminin, a beautifully curated store in Toulouse, carrying all of my favorite brands under one roof. Together we selected three pieces from my all time favorite brand, to be styled and shot it in my "natural habitat", New York.
You've most certainly seen my first look – the Little Black Valentino Dress – and I'm super excited to show you the second one, wearing the statement coat – or better said "cape" – of the season. It's amazing to be able to actually wear what I've seen and loved from the Valentino shot in Paris last February. Slowly this brand grew on me, and now I could only wish for these things to happen more often. With pain in my heart I'm sending this beauty back to France, but for a few more days I will cherish its sight, hanging on my closet door, as I put my new pair of shoes next to my bed when I was little… #dreamalittledream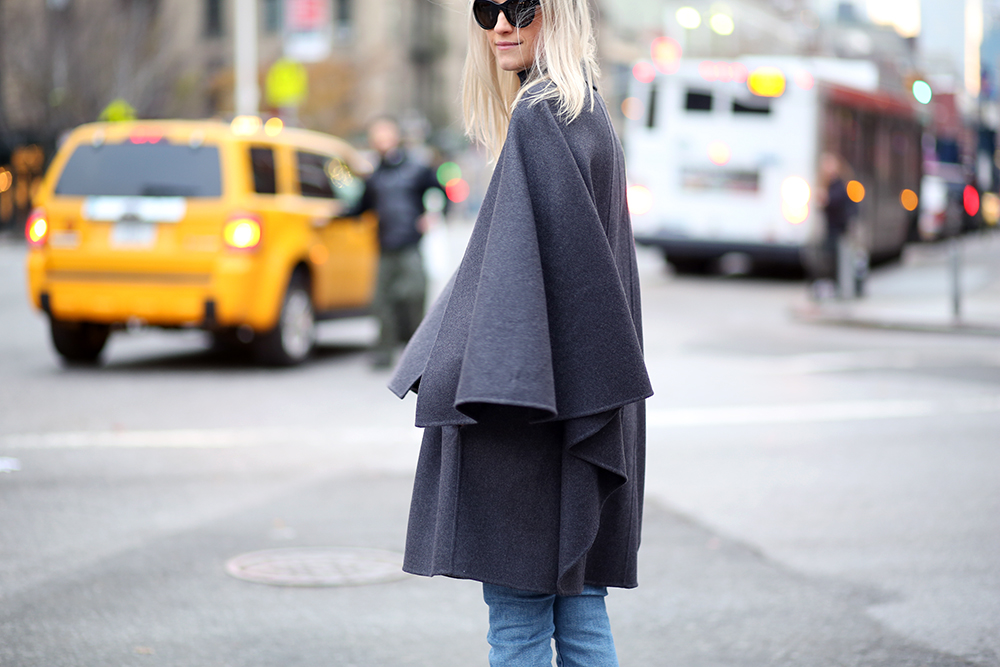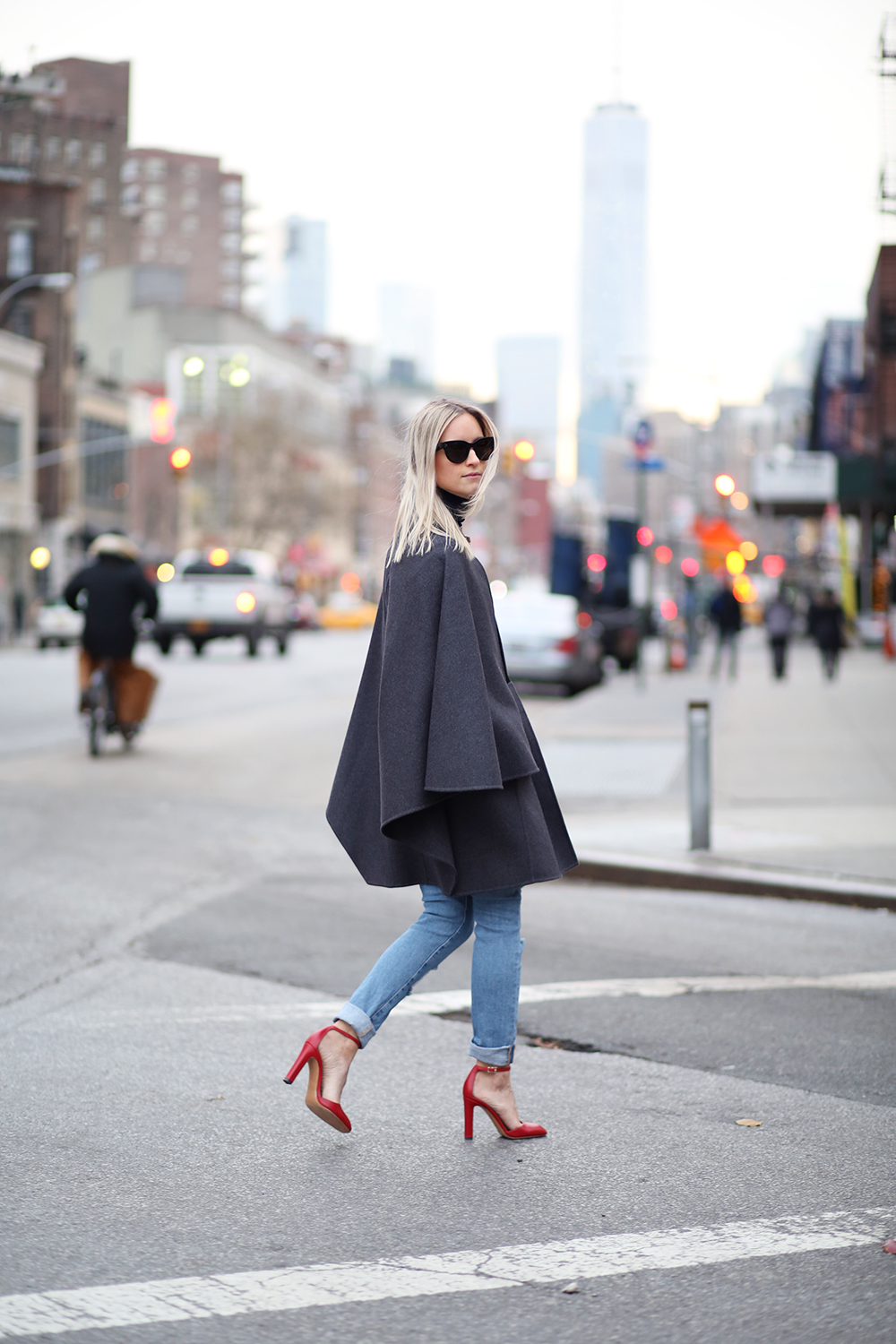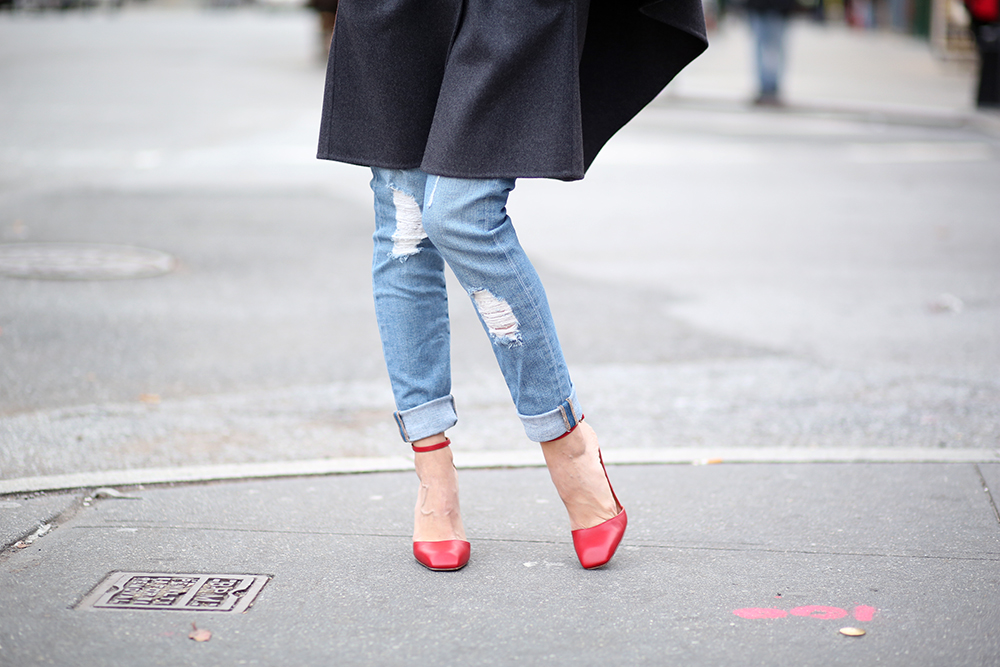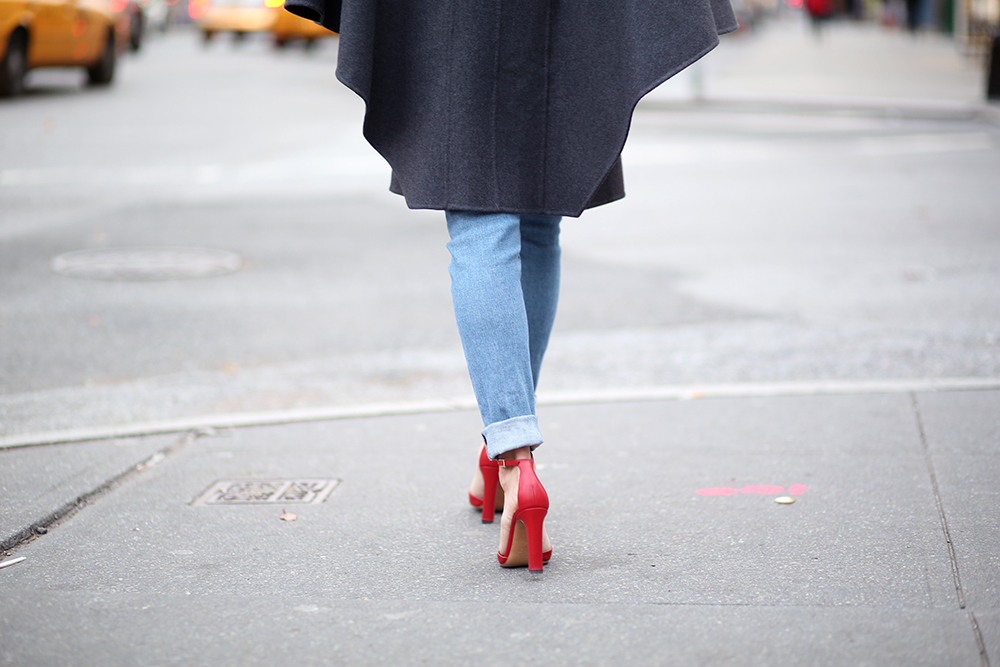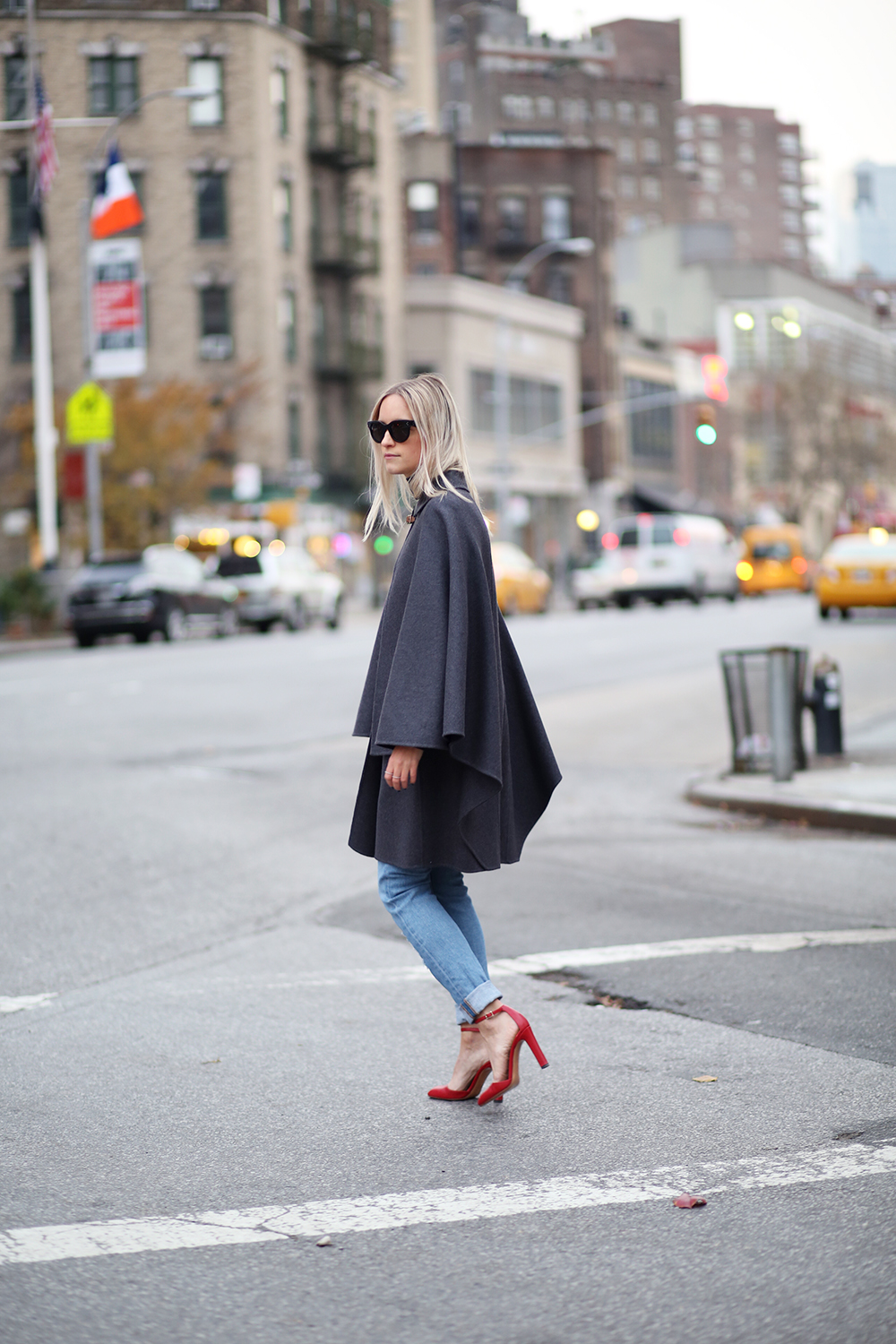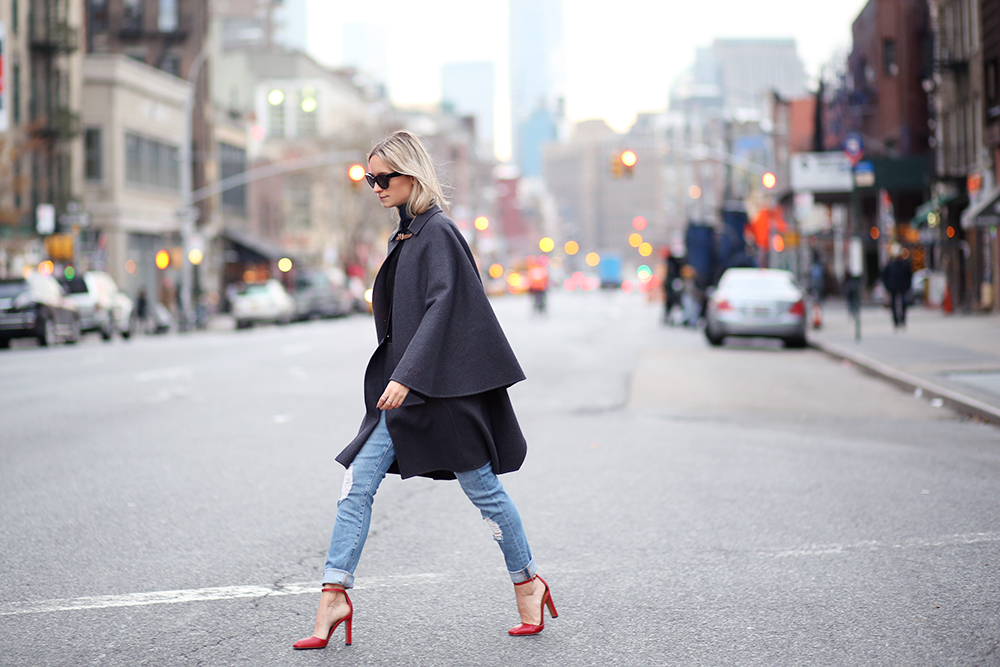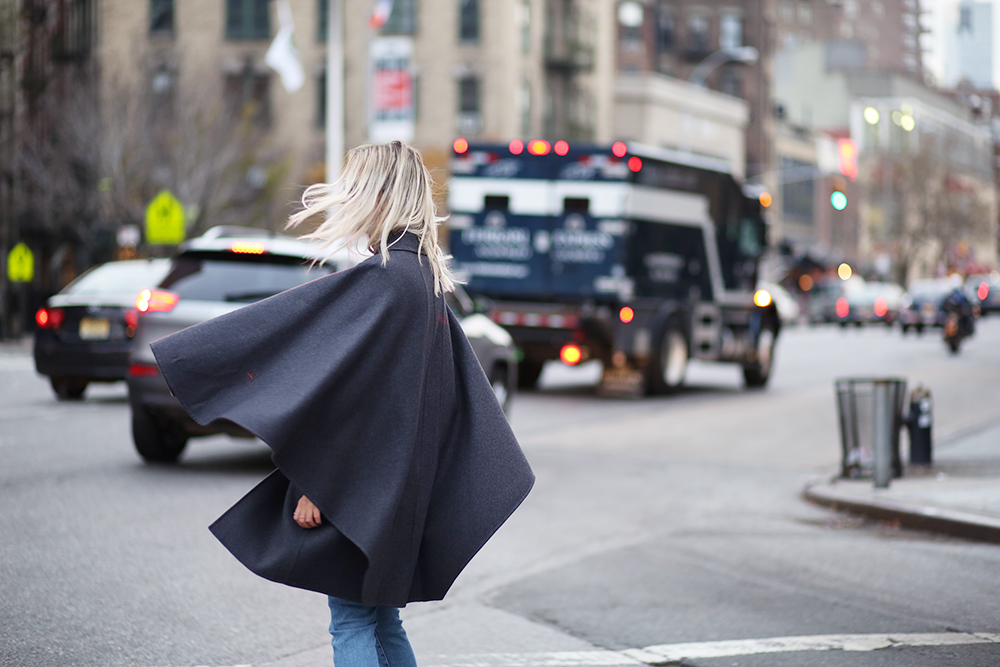 Valentino cape coat (via Departement Feminin) // Frame Denim jeans // Valentino heels (on sale now!! Or get them in multi color here, or black here) // Celine sunglasses // Tommy Hilfiger turtle neck.
Photos by Jeff Thibodeau

YOUR THOUGHTS
Highlighted