CASHMERE HABITS
Posted on December 2nd 2014 by THEFASHIONGUITAR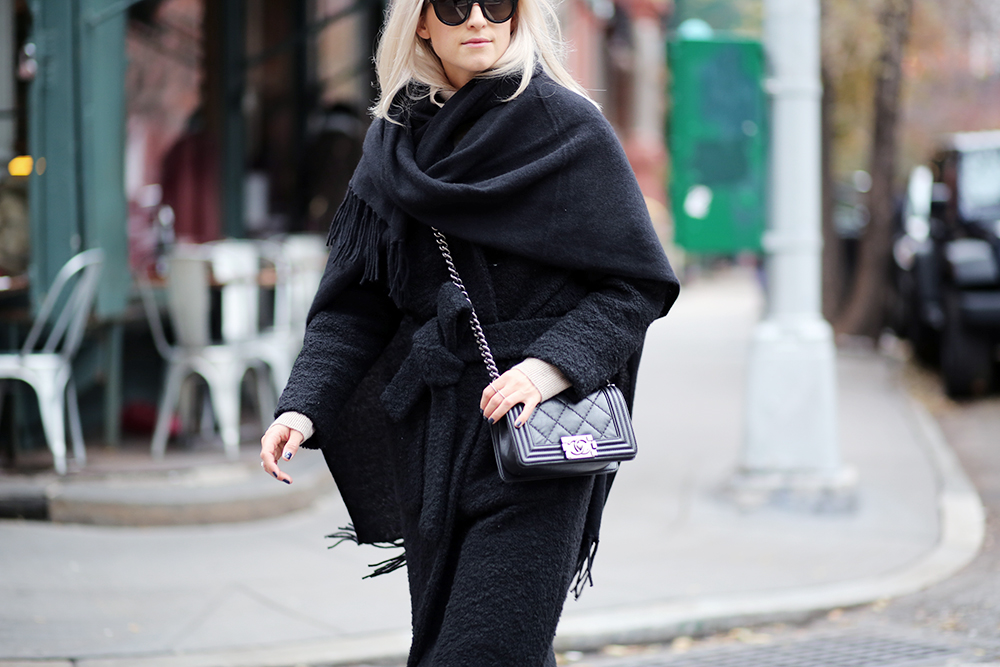 Looking at this week's weather forecast, today is supposed to be the coldest day, so it seemed best to just bundle up, wrap it all together, and leave the house with nothing less than a few good layers – of cashmere preferably. I love mixing textures and fabrics, and this look totally gives me satisfaction on that level. The teddy coat, the soft cashmere, the fringe…
Being one day down this week, I'm starting to get excited about some great events coming up the coming days. I can't tell you much more about it now, but I will give you all the details soon, I promise! Oh and I'm shooting a little story end of the week, featuring my favorite brand of all times, can you guess which one that is?
Ps. Does anyone know how to get the folding-lines out of my cashmere scarf? I cannot get rid of them!!!!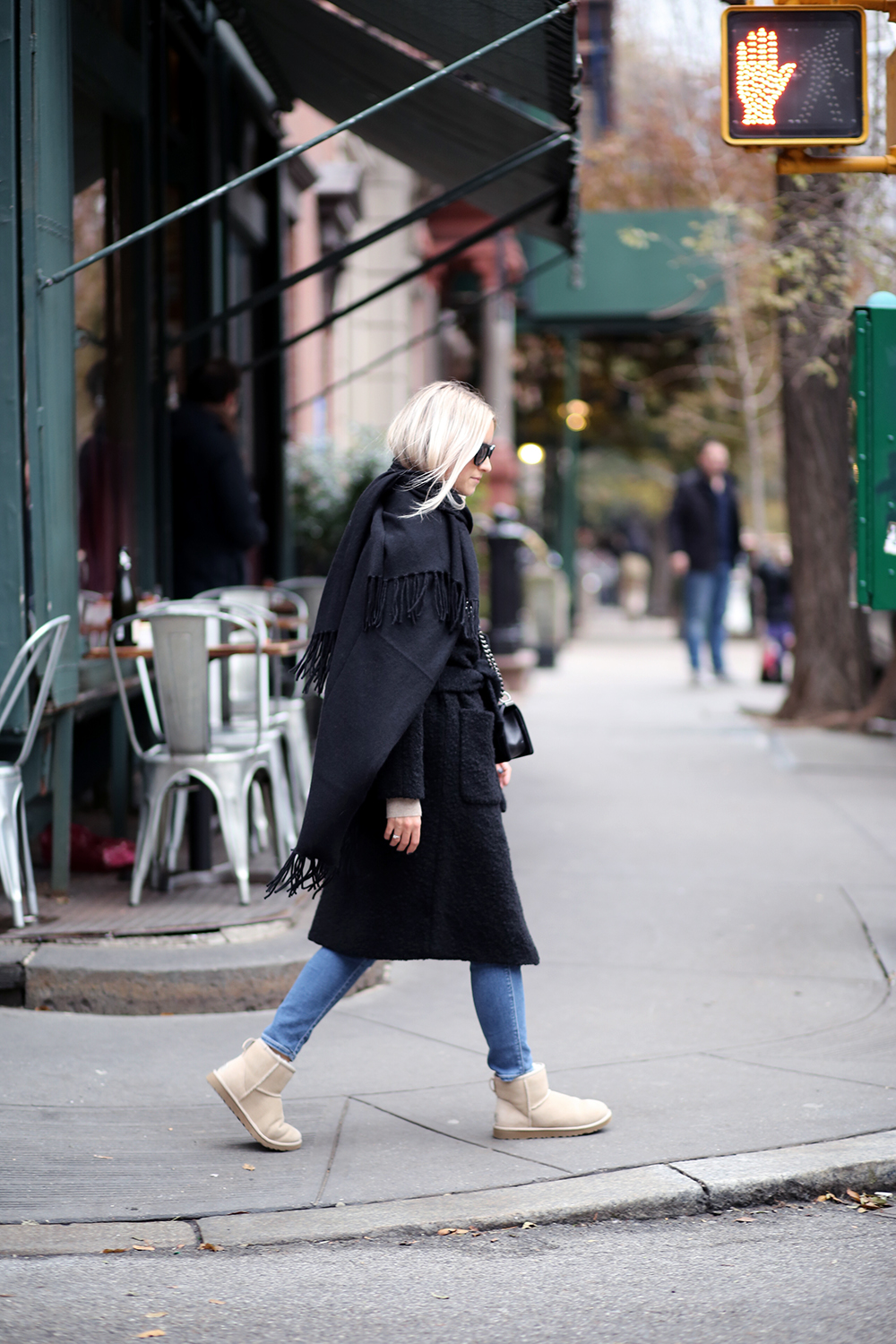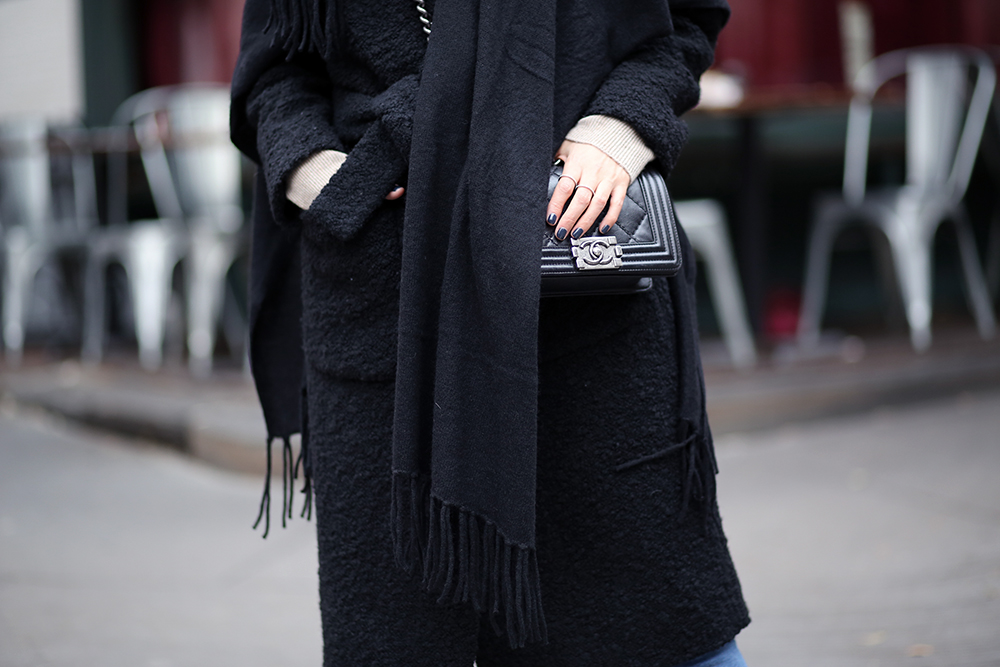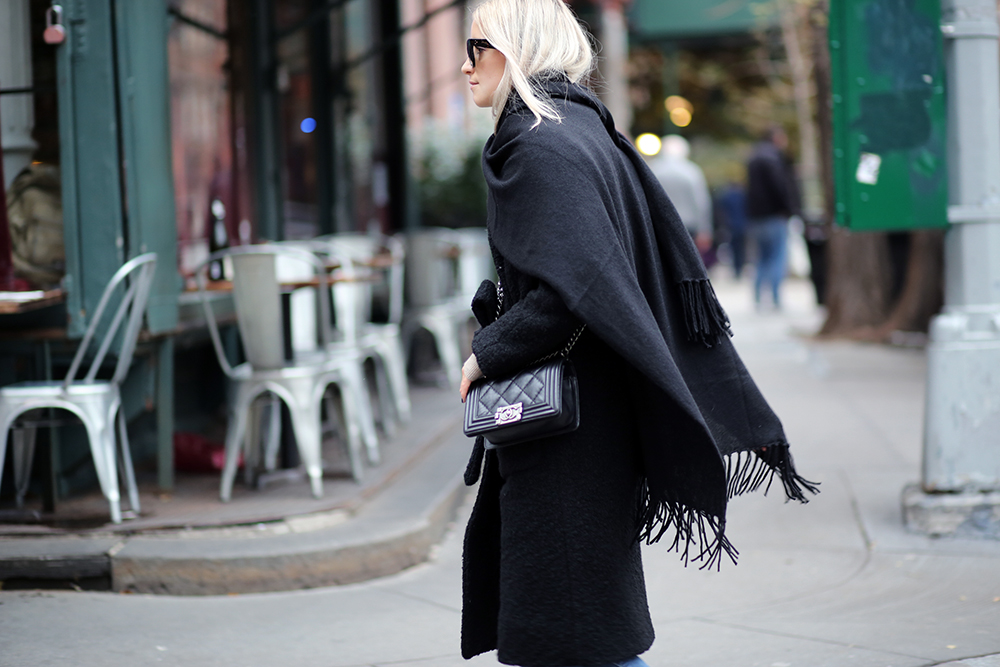 White + Warren cashmere fringe scarf // Ganni coat // Genetic Denim jeans // Celine sunglasses // Chanel Boy bag // Monica Vinader rings // Ugg Australia boots.
Photos by Jeff Thibodeau

YOUR THOUGHTS
Highlighted