PERSONALIZED
Posted on November 21st 2014 by THEFASHIONGUITAR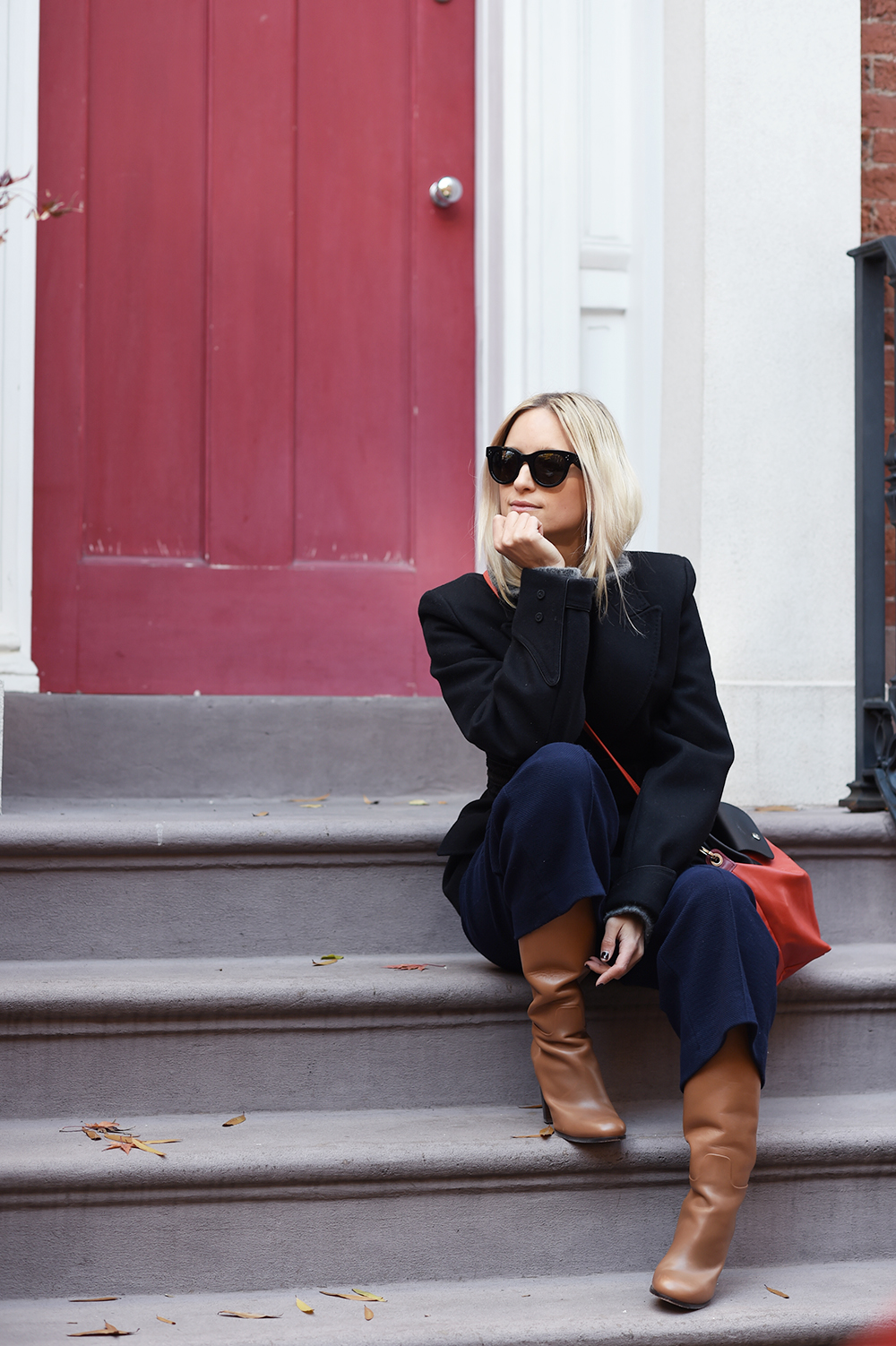 There's nothing cooler than a product made especially for your, or designed by you. The first option comes with the second when you have your Longchamp Le Pliage Personalized online, or as I did at their Soho New York store: especially made for your, just the way you want it.
Inspiration for my personalized bag came from the Gucci Fall/Winter '14 collection. They brought back the tote, which inspired me to go for the small-sized Le Pliage. I choose leather for a luxurious and endurable feel. Colourwise I have to admit I took a risk, because FW14 and even SS15 is much more about browns and pastels than brights. Nevertheless, I thought if this was going to be my tote for this season, why not bring in some color. In retrospect, I could have come up with a million more combinations, which makes this "design your own bag tool" very addictive – I've been spending hours on it already.
Want to have mine? Go for the small bag in leather, with "Poppy" as a main color, black flap and handles, red tabs, and a "Poppy" shoulder strap. My lining is black too so that my initials match the flap and handles. But you might want to go for a more vintage feel with "Camel" as your main color, "Poppy" flap, handles, and shoulder strap, "Mocha"  tabs, and "Dune" lining.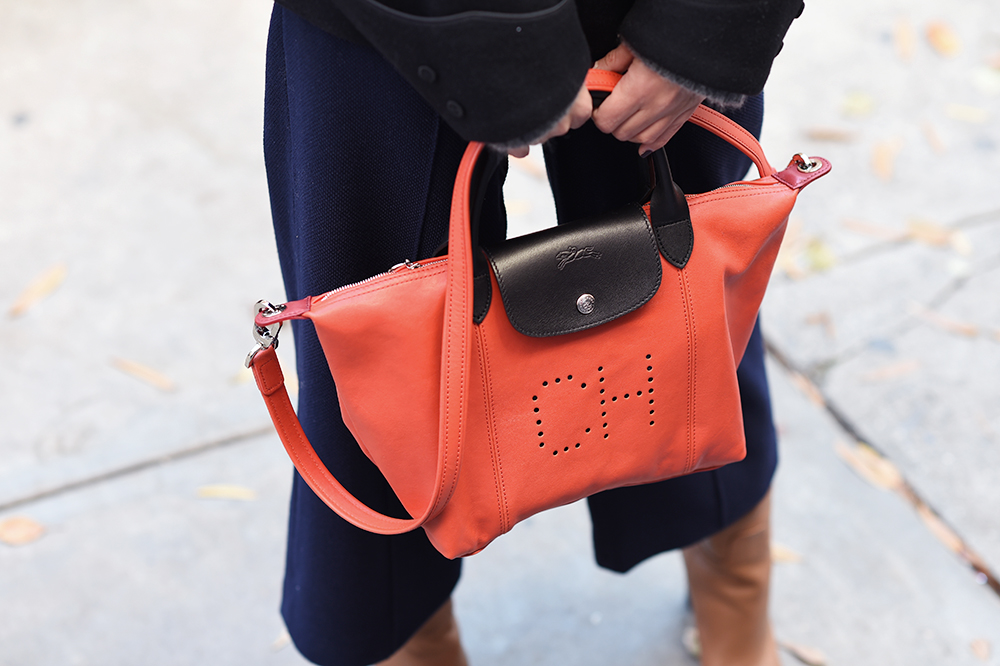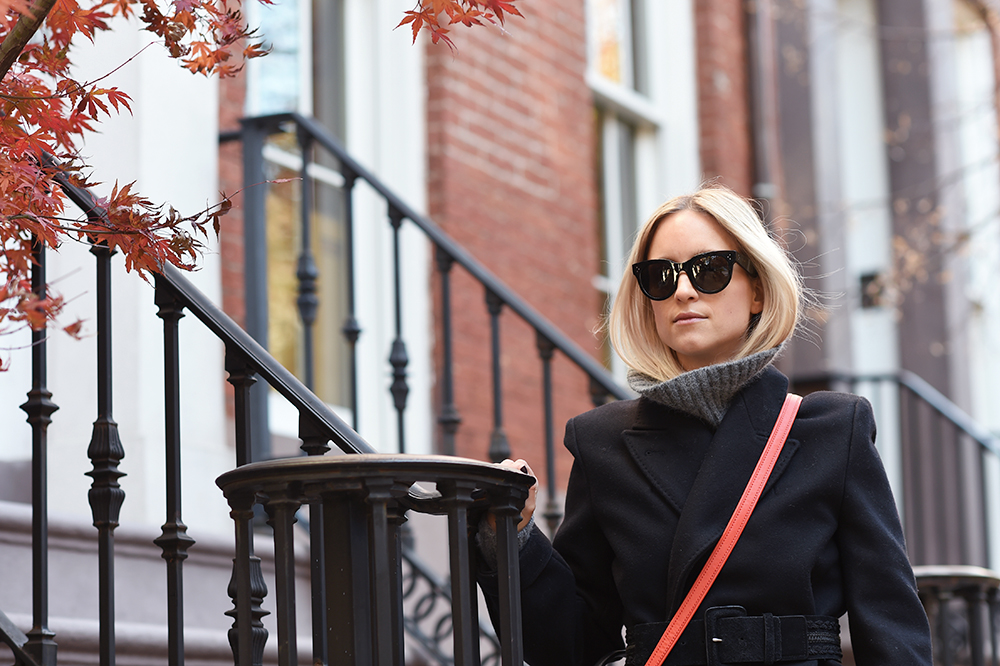 Longchamp Le Pliage Personalized bag // H&M Trend pea coat (similar here and here) // Zara belt // Zara culottes (similar here and here) // Celine boots (similar here) // Celine sunglasses // Blake LDN knit (similar here).
Photo by Jason Jean/Citizen Couture
YOUR THOUGHTS
Highlighted