BRING ON THE PINK
Posted on November 15th 2014 by THEFASHIONGUITAR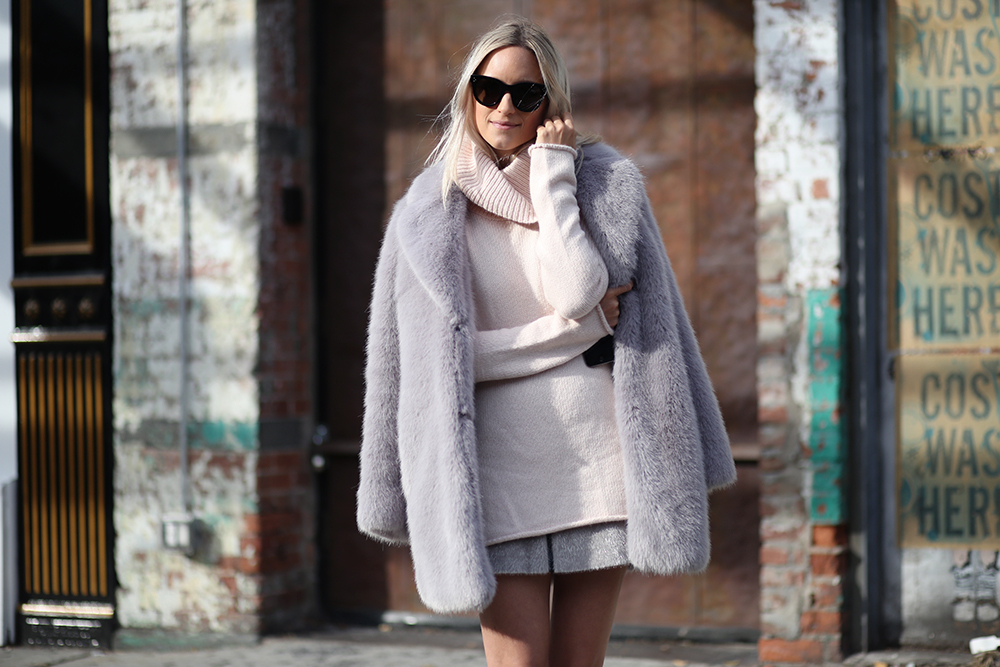 So here's the challenge: One piece, three ways. I've done style challenges before, but not this way. This time it was Sam Edelman challenging me, which was extra exciting because before they did I wasn't really aware of the fact that they do clothing too. I always knew the brand for their on-trend footwear. So girls, are you ready for some pink style inspiration…
Kicking off with a day downtown, in one of my favorite areas: The Meatpacking District. The rough architecture and luxury brands make a beautiful mix. There are some great lunch spots – The Standard Grill and Soho House are one of my favorite spots – and you can find my favorite hairdresser Aura, the coloring queen, here too. Needless to say, I like to hang out here a lot.
My first look is pretty much all pastel, something I love these days. On a good Fall day in New York you can still go out with bare legs, as long as you make sure to wear some good layers on top, and you go in after 3PM because then it does get cold… Last weekend had on of those beautiful days; blue skies and crisp temperatures. But I'm afraid those days are over now, god New York you're cold, and it's not even winter yet!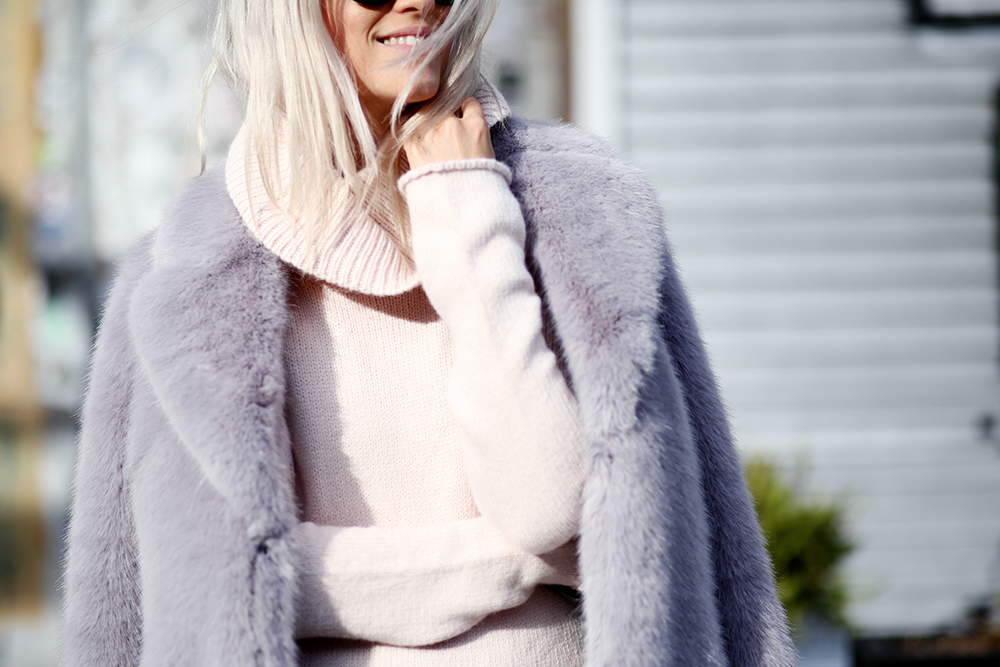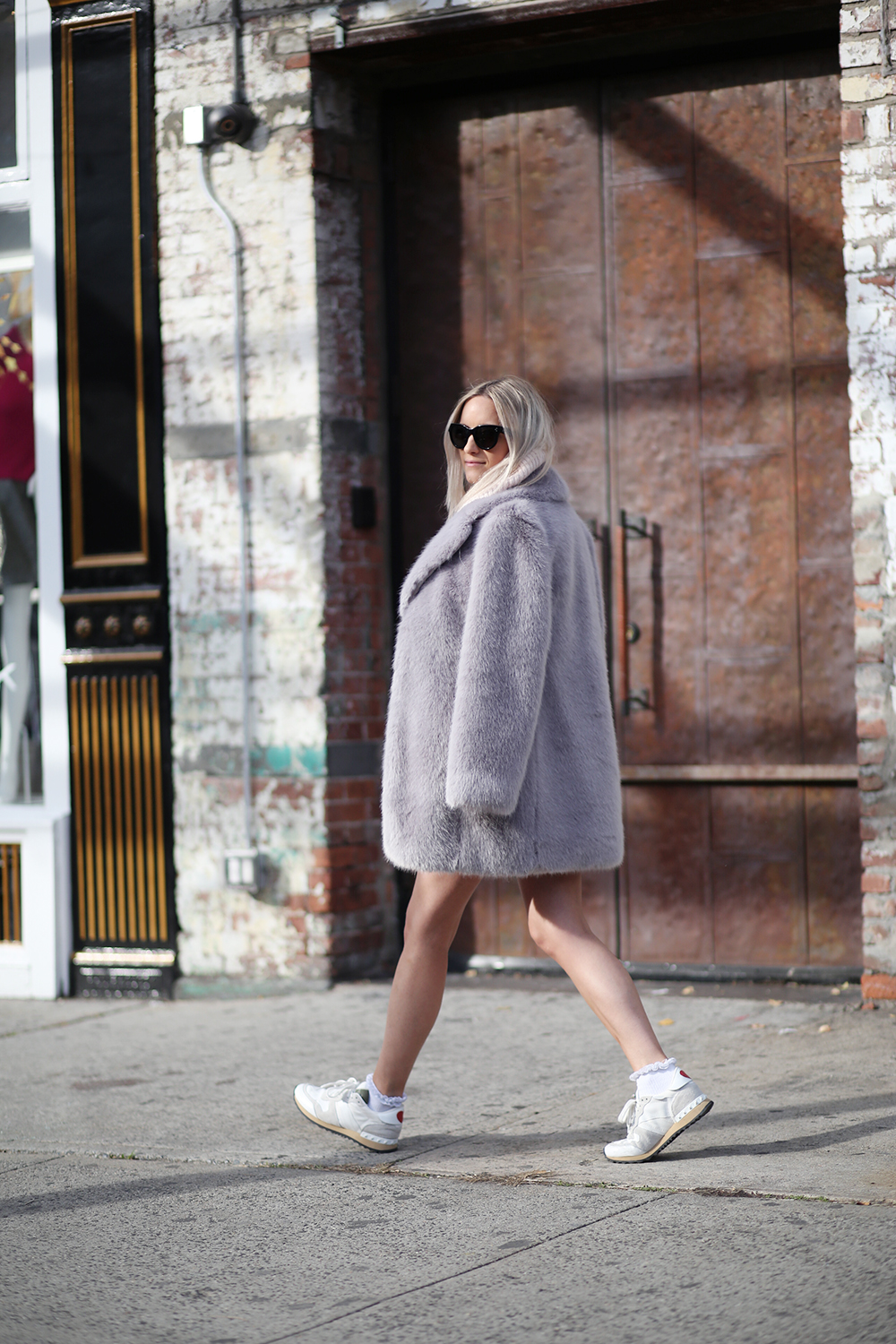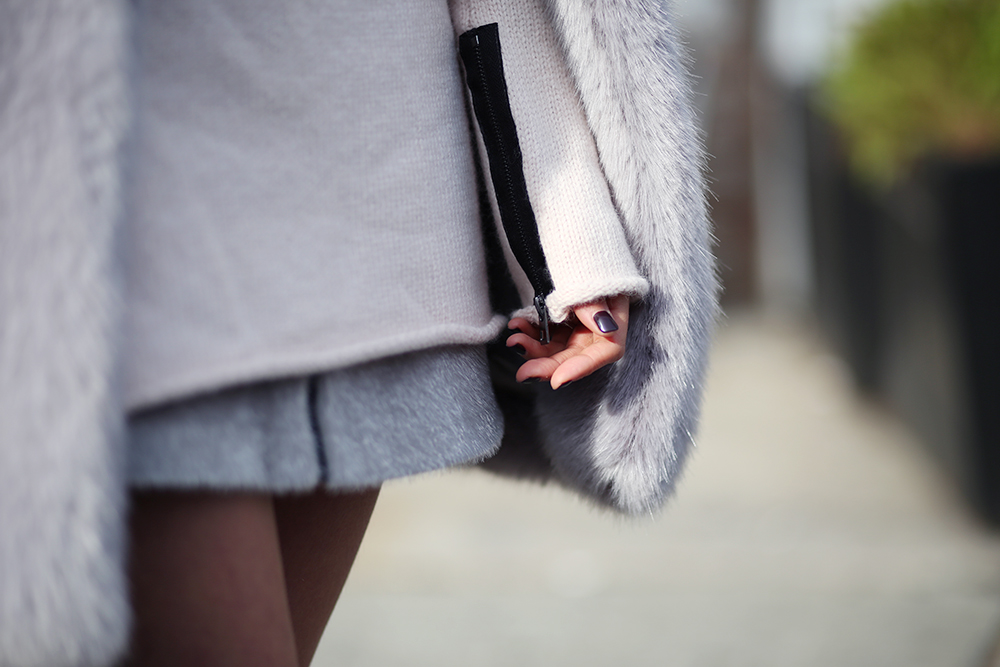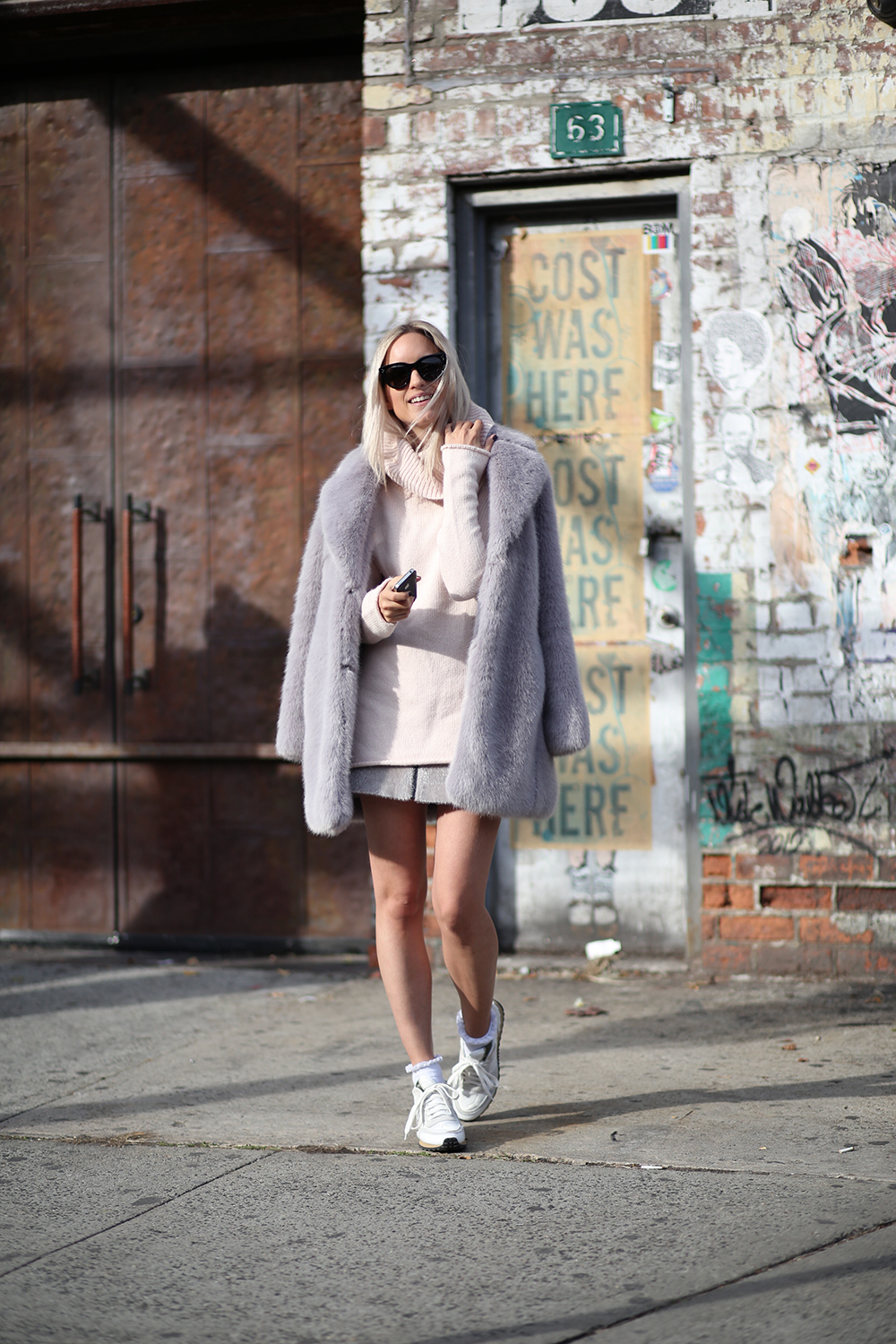 Sam Edelman knit // Whistles faux fur (similar here) // Topshop skirt // Valentino trainers (similar here, or red and navy) // Topshop socks (or here) // Celine sunglasses (or here).
Photos by Jeff Thibodeau

YOUR THOUGHTS
Highlighted