FIRST HALLOWEEN IN NYC
Posted on November 1st 2014 by THEFASHIONGUITAR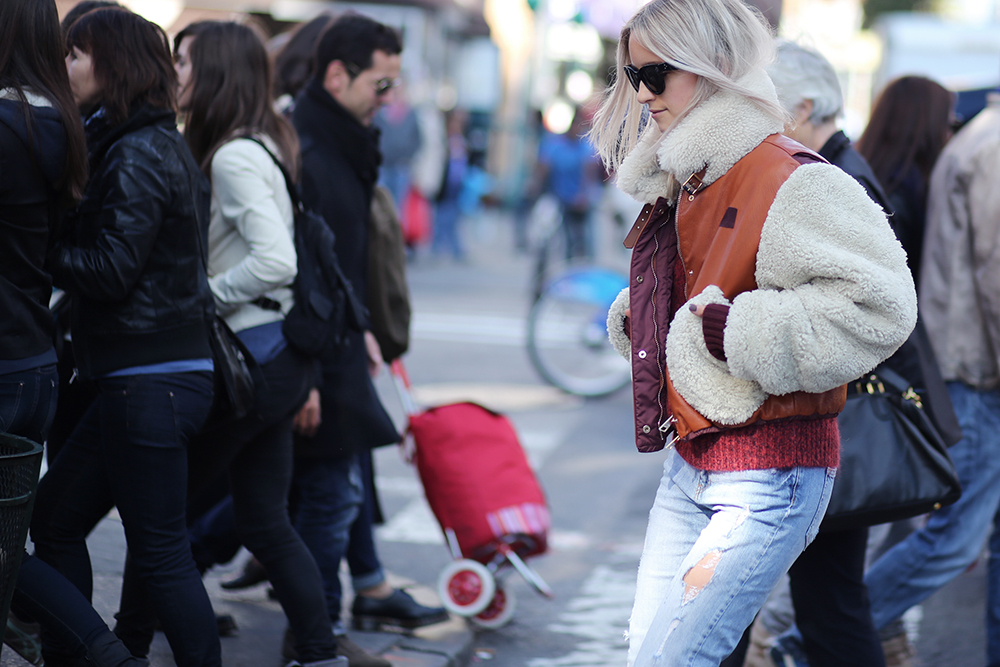 Our fist Halloween in New York, and we're completely hooked forever. I never celebrated Halloween as a kid, simply because we don't do that in the Netherlands. In London we didn't take it too serious either, not because we didn't want to, but it just never happened. Anyway, here in New York there's no way around it. Our street has been decorated – properly – for two weeks now, and obviously we couldn't stay behind. So my inner-uber-mommy came out and went all Halloween-crazy.
The whole decorating part was super nice, everyone at home was excited and helped to make it look perfect. The kids weren't too sure what to think about the spider webs around our front windows, but James did clearly express his love for the "cat sitting in the window" upstairs. He calls it a lion, waves at it and asks for it to come to him. Really cute. The costume part is a bit tricky, James isn't too keen on wearing things he isn't familiar with.. He recently got a super cute Stella McCarntey kids sweater, with some kind of dog on it. I loved it, he… well he was scared of it… Anyway, yesterday he finally agreed on wearing it. Mommy happy, James happy, everyone happy.
Since I pre-wrote this article, so that I can spend a proper Halloween with the family, and not sit behind my laptop all night, I will tell you more about our first New York Halloween experience tomorrow!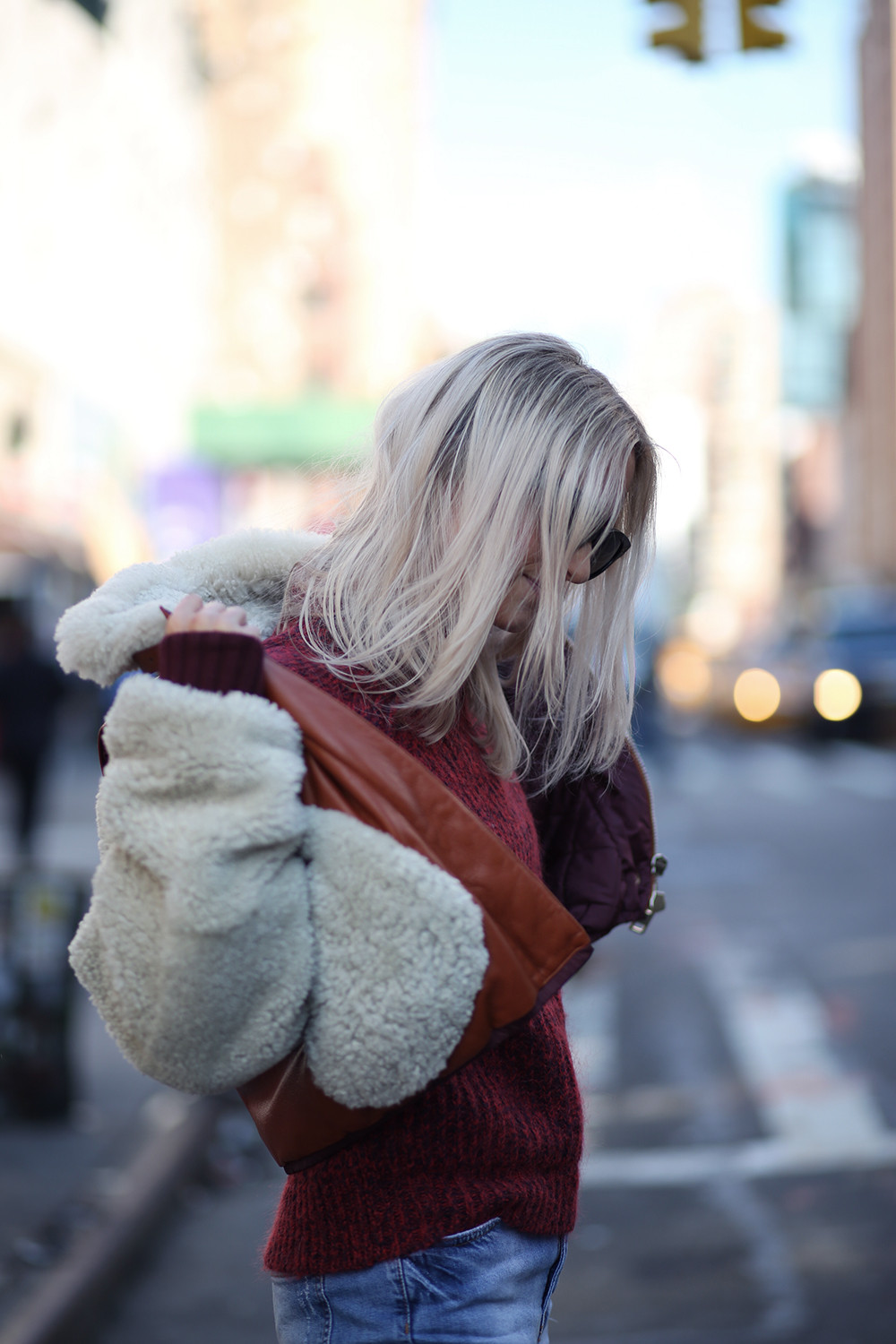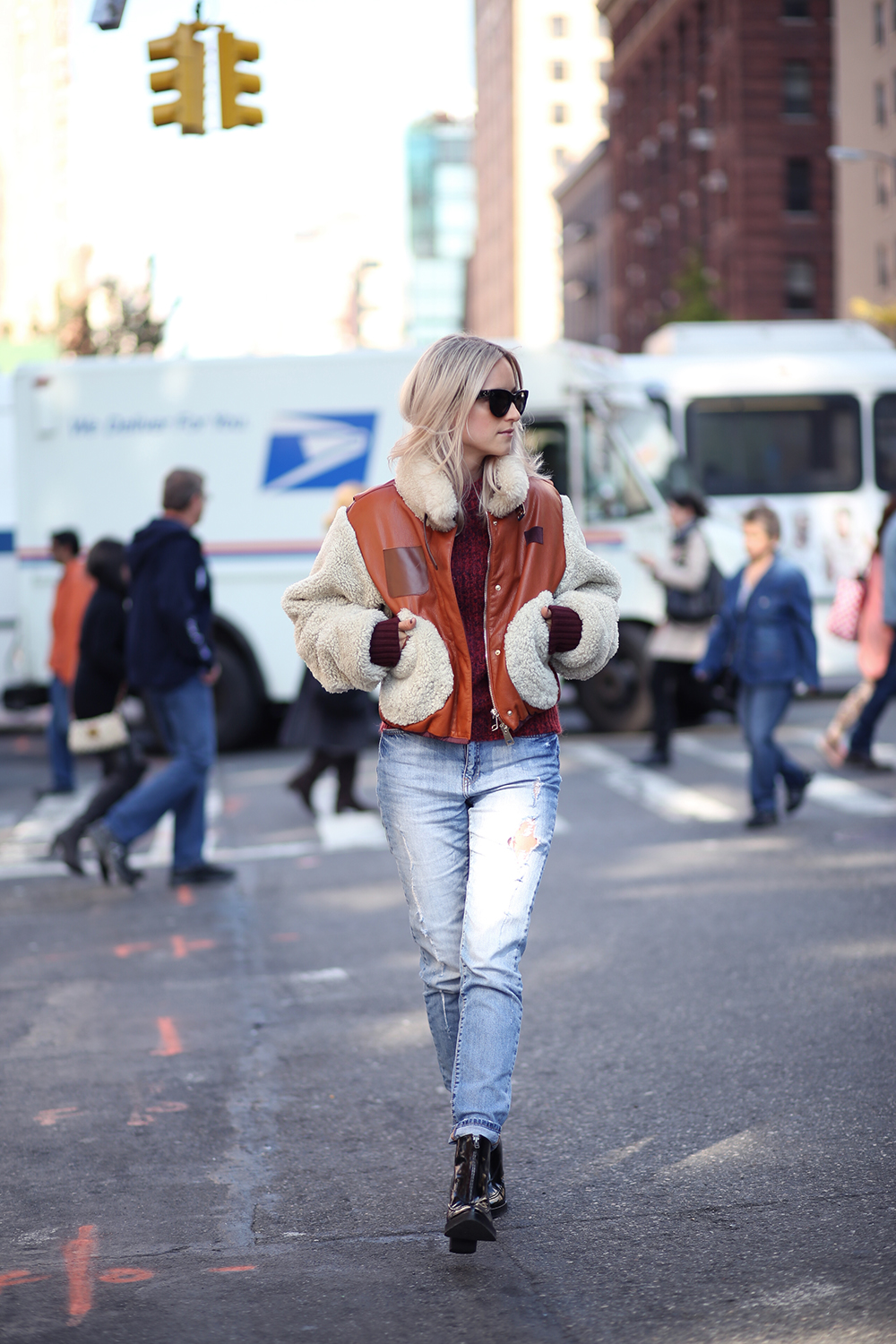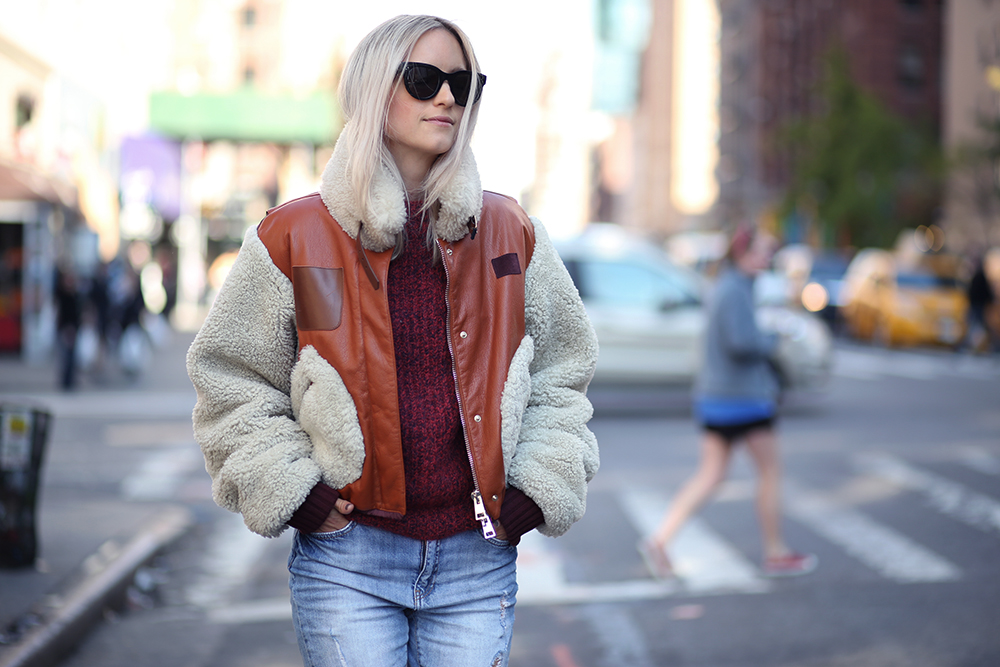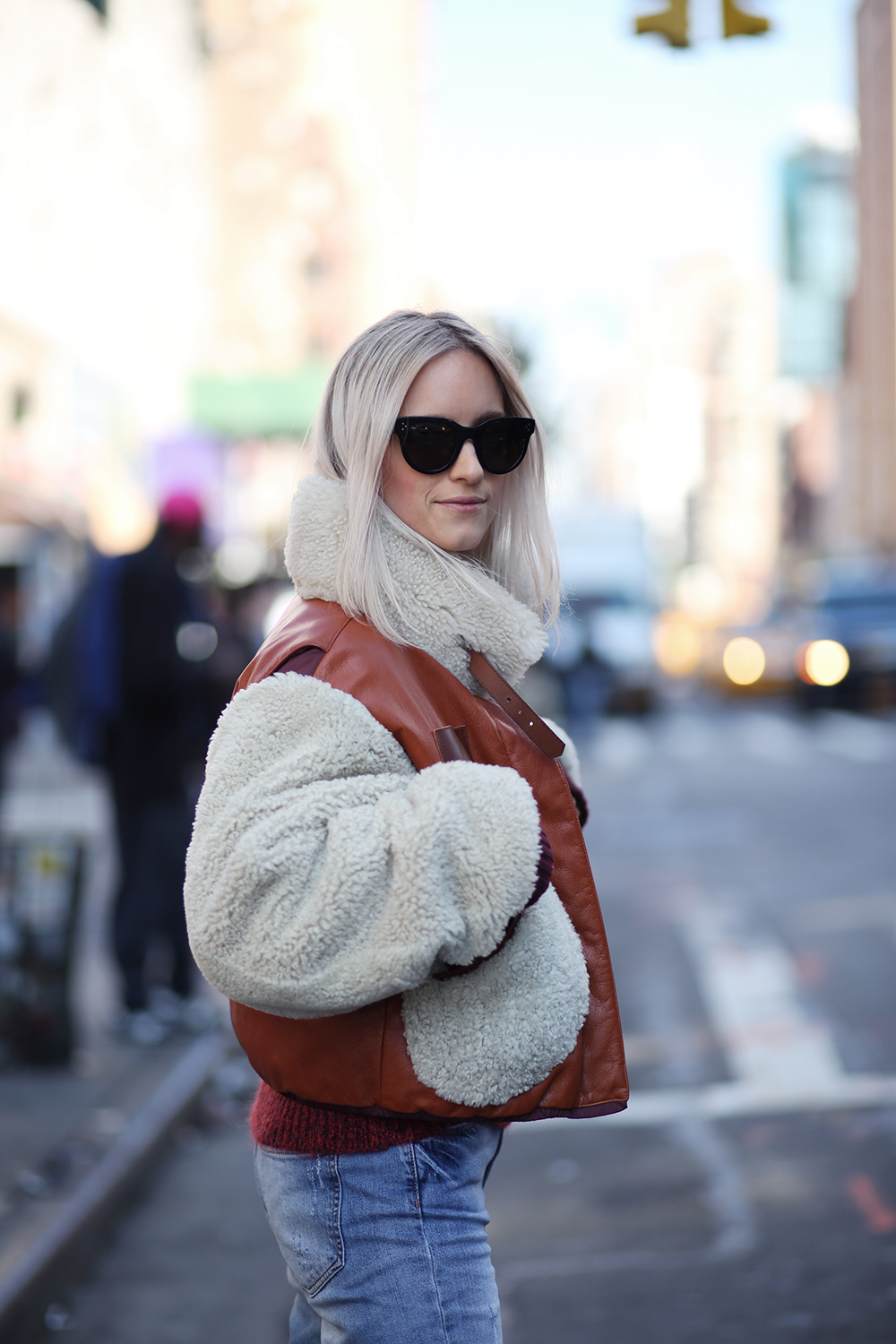 Hilfiger Collection shearling bomber jacket // Hilfiger Collection knit // Noisy May jeans (now on sale!) // Whistles boots (similar here and here) // Celine sunglasses.
Photos by Jeff Thibodeau

YOUR THOUGHTS
Highlighted