MY WEEKEND WITH COACH
Posted on September 25th 2014 by THEFASHIONGUITAR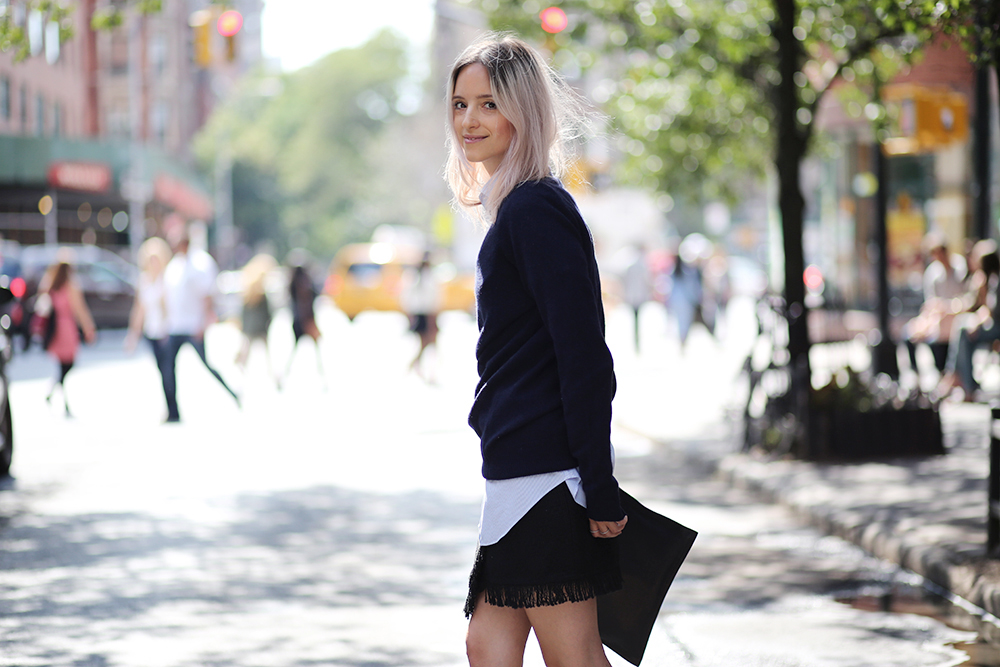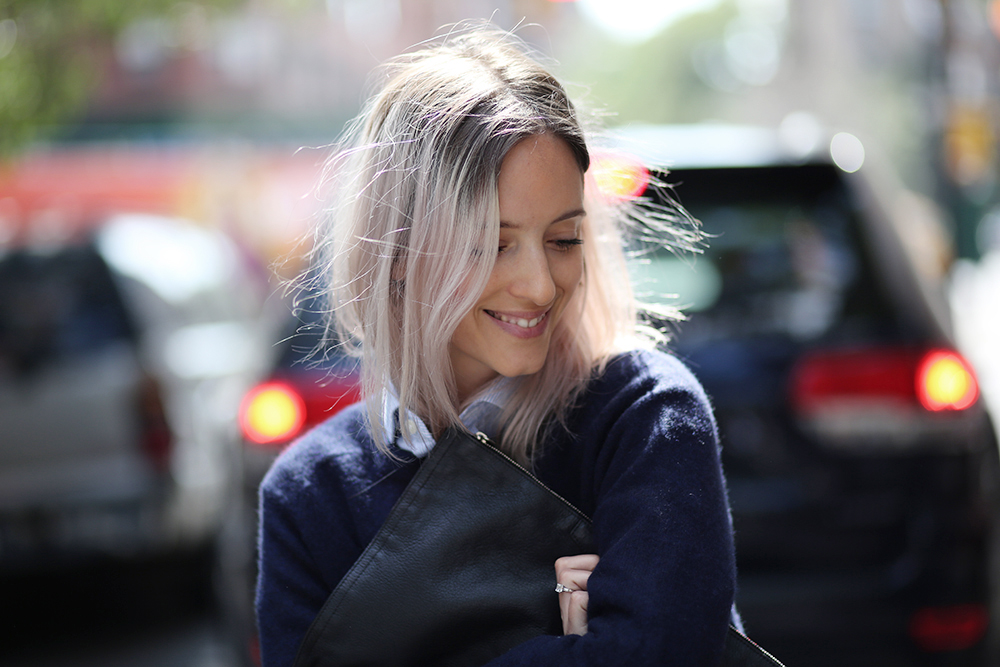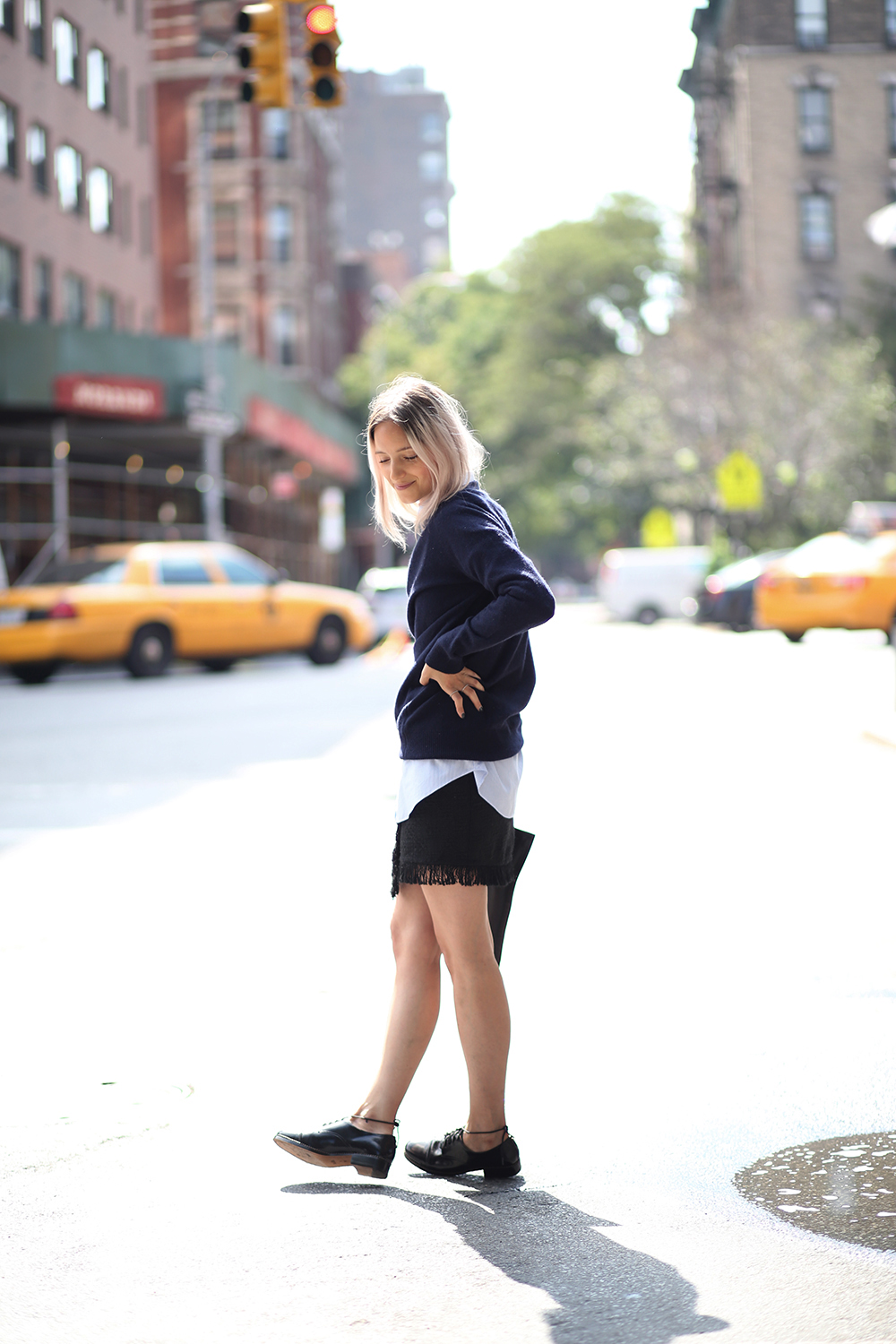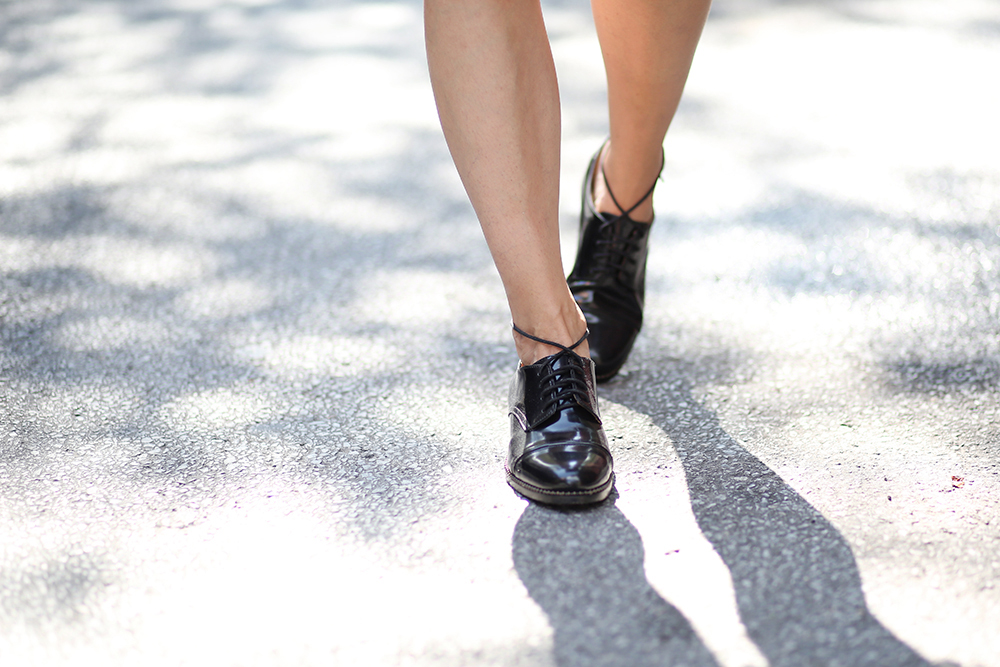 Ever since we've moved to New York I'm working on my little bucket-list of things I want to do while I'm living in The City. However, I'm kind of falling back into good – or bad, don't know how you want to call it – habits when it comes to exploring new things. As this city can be overwhelmingly busy, I find myself going to the places I know and been to a billion times already, but have the ultimate relax-factor…
My Saturday mornings usually start with a stroll through the West Village. Casual outfit, flat shoes – wearing my new Coach Oxfords very often, they are simply perfect – and of course a stroller, but I left that one out for the photos. I have a coffee place I absolutely love, which also happens to be a great store if you want to buy your husband or boyfriend a little gift: Saturdays. This laid-back surf shop makes delicious cappuccino's, and while waiting you must have a look at their latest collection and, of course, their amazing surf boards!
Then we start walking up the High-line, making our way to Central Park. We don't walk all the way up from the West Village, but we like to start our way up by feet before taking a taxi, simply because the High-Line, and the Meatpacking District, are very beautiful.
Once we are done walking we take a taxi and have us dropped off at the bottom of Central Park. Here we make our way into the Central Park Zoo. It's small but therefore great for little kids. When you go early you are ahead of the crowds, a plus! After the little ones had their fun time we head back downtown and have some grown-up quality time while the kids do their afternoon nap. We go to the area around the Freedom Tower and take a boot to the Statue of Liberty. We don't get off, we are just in for the fresh air and great views. Afterwards we walk home from Soho, and have lunch at the Waverly Inn. Great burger, must-try!
With our tummy's full we must go back home because the kids are about to wake-up. The rest of our Saturday is all about family. We do our groceries around Chelsea Market. A market where everything you love comes together: Food, fashion, and a great atmosphere. We finish the day by cooking a home-made meal and enjoy a bottle of wine.
Coach Oxfords (see more of their AW14 collection here) // Zara skirt (similar here) // Brooks Brothers shirt // Zara cashmere jumper // Givenchy clutch.
See more of my collaboration with Coach on NYLON MAGAZINE!
Photos by Jeff Thibodeau

YOUR THOUGHTS