PASTEL HAIR
Posted on September 9th 2014 by THEFASHIONGUITAR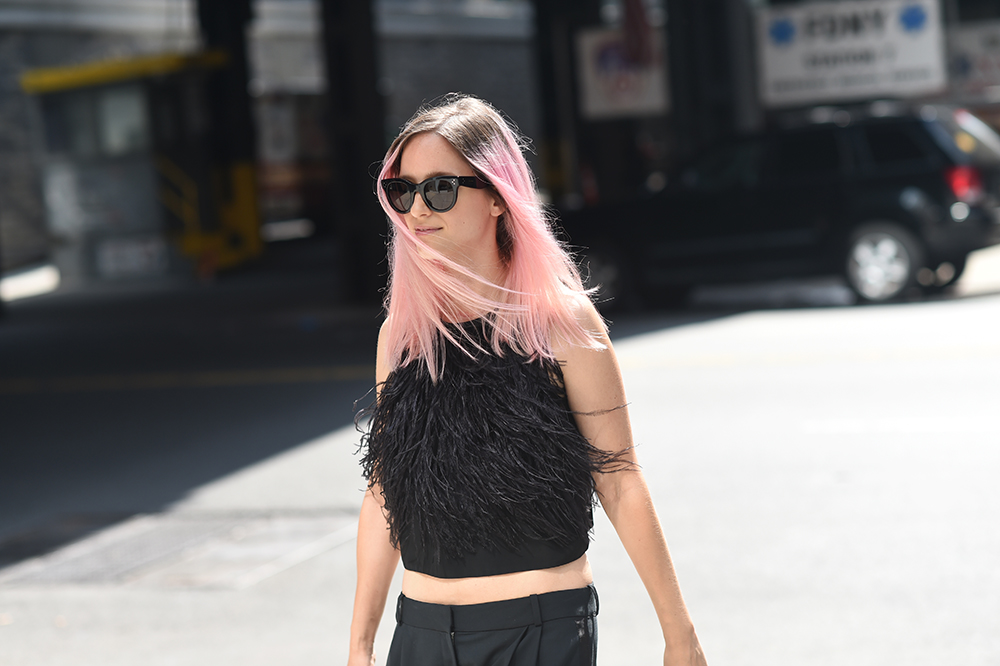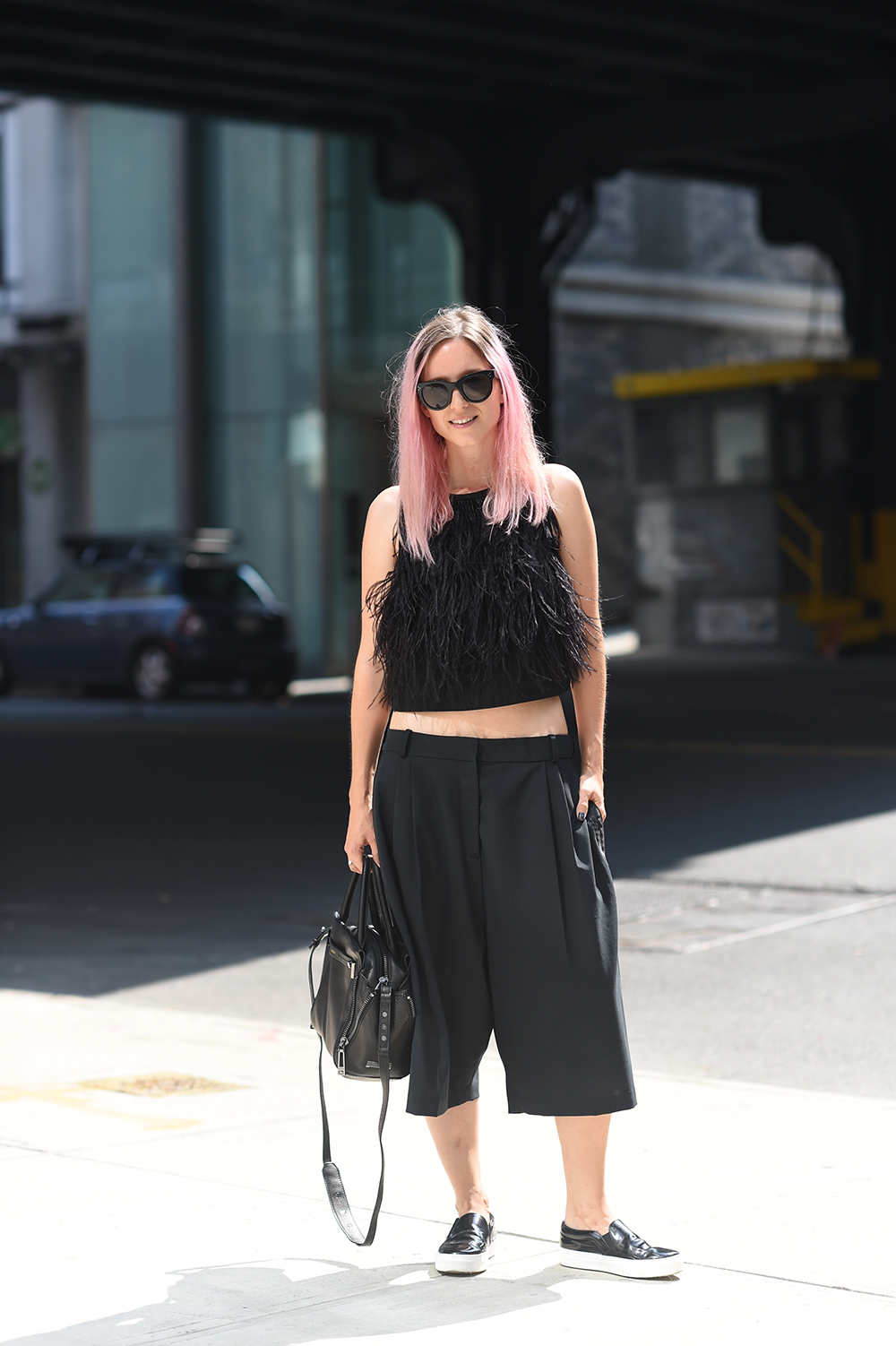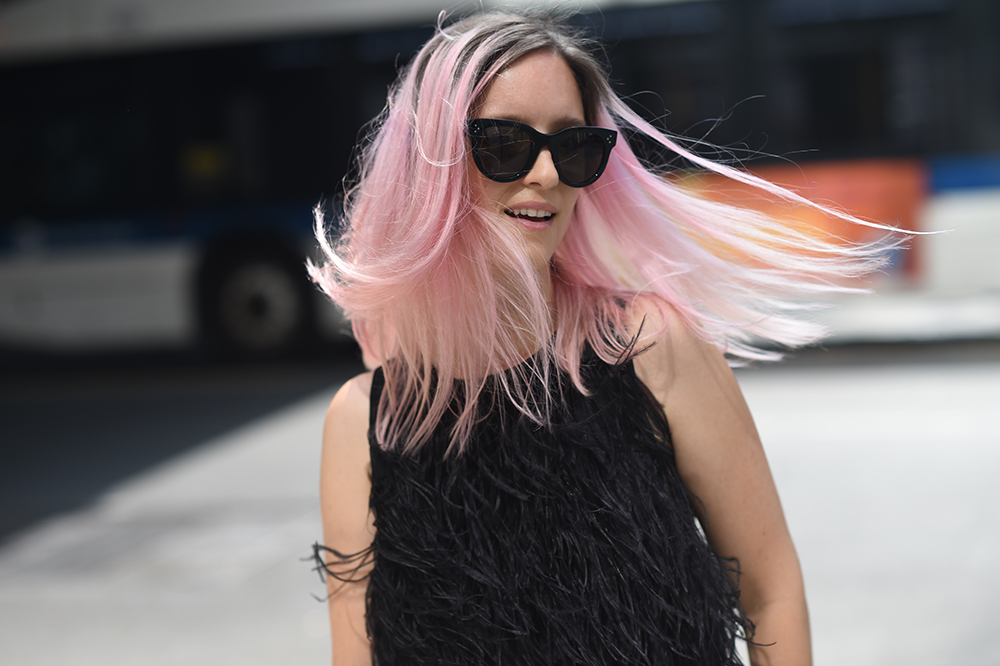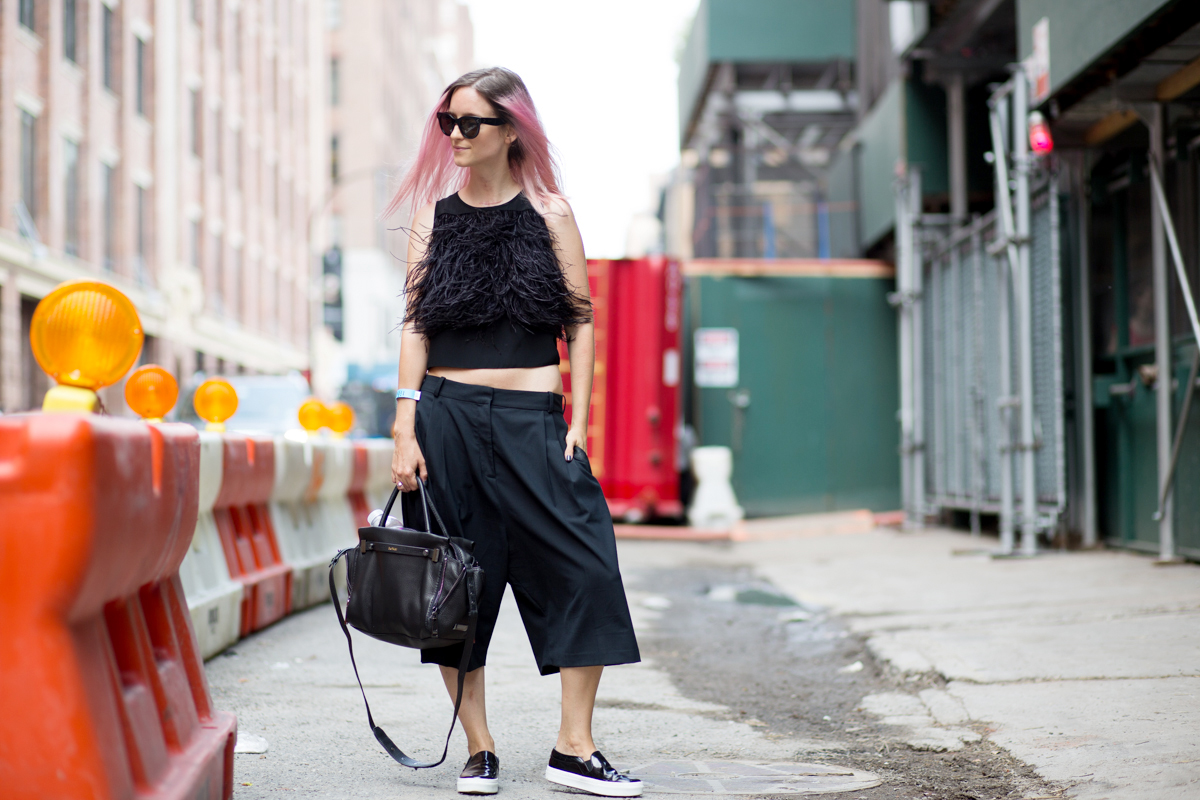 When you have dark roots as big I do, and your hairdresser is not available earlier than a week after New York Fashion Week, there is only one thing you can do: Color it pink! Or at least that was my thought. I was secretly obsessed by the idea of having pastel pink hair from the moment I saw Georgia May Jagger on the cover of Australian Vogue. Not too long ago. So with a little help of some wash out colors shampoo, and just 10 minutes or patience, I had created the best pastel hair color I could have every dreamed of!
If you are interested in doing this too, let me know and I will tell you all about it on my blog.
Tibi top (from the Holiday collection, soon in stores) // Acne culottes (similar ones here) // Celine slipons (or here) // Botkier bag // Celine sunglasses.
Photos 1-3 by Jason Jean/Citizen Couture and last photo by Daniel Bruno Grandl/ The Urban Spotter

YOUR THOUGHTS
Highlighted