THE SECOND DAY
Posted on September 5th 2014 by THEFASHIONGUITAR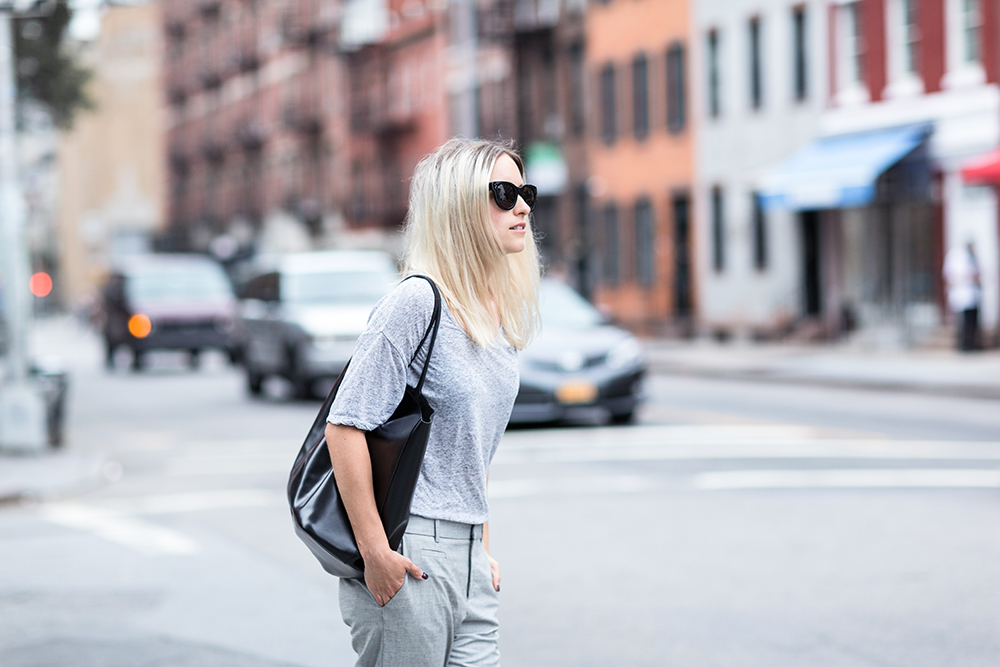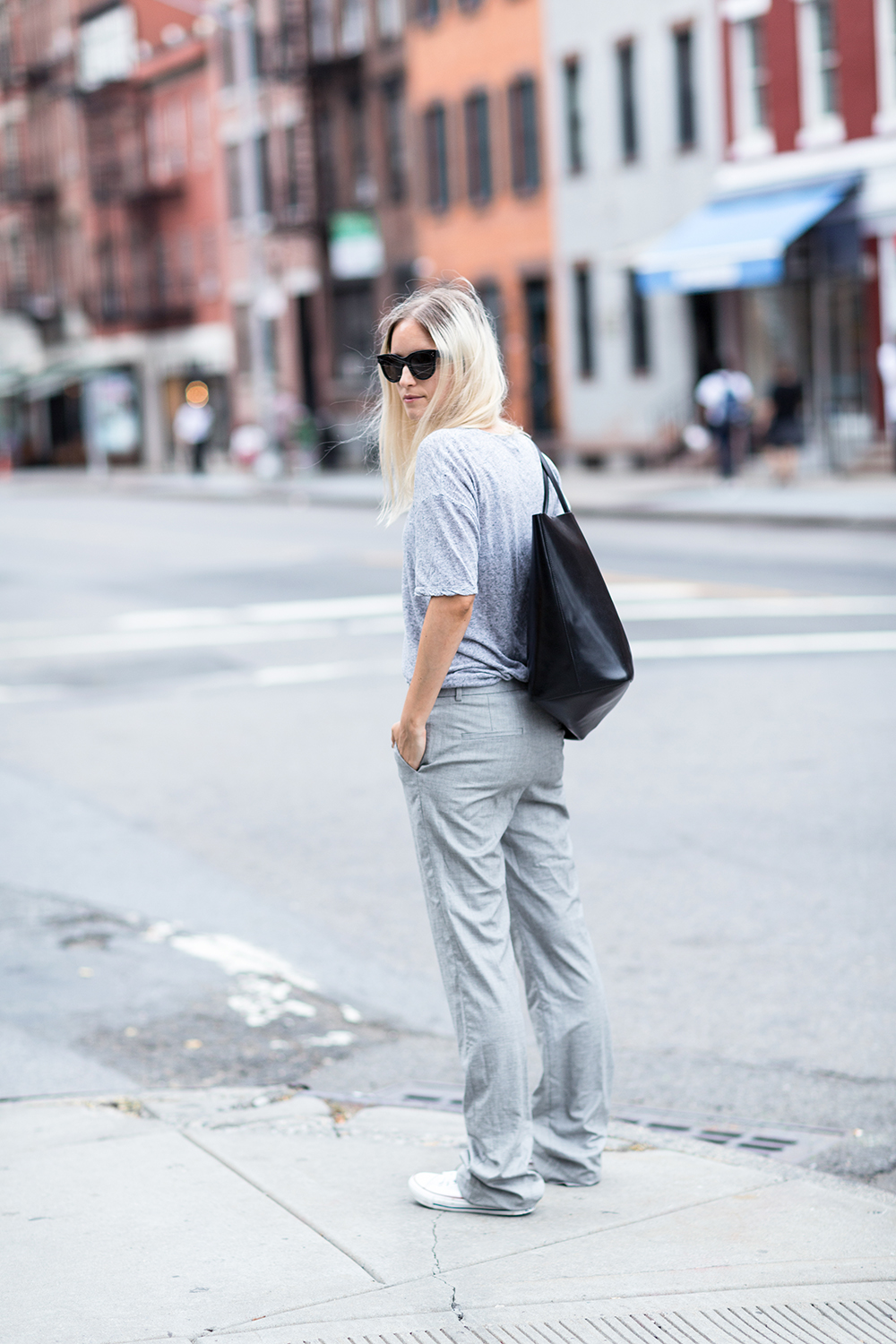 This wasn't what I've been wearing today, on the 'official' first day of New York Fashion Week, because I myself was at home taking care of a feverish 2,5 year old. Poor little thing must have caught a nasty bug or something, which has – so far – not gotten anyone else at home. Considering we have a full house at the moment, sheltering some awesome babes with cams, this wouldn't be ideal.
Today I'll kick off with the earliest show on the schedule, Stella Nolasco, followed by a doctor's appointment to have my vocals return, then Rebecca Minkoff, L.A.M.B, and finishing with Suno. See you around!
H&M Trend tee (similar here and here) // Zara pants (similar here and here) // Converse sneaks // Givenchy bag // Celine sunglasses.
Photo's by Sabrina

YOUR THOUGHTS
Highlighted