MEET: ZOE JORDAN
Posted on July 22nd 2014 by THEFASHIONGUITAR
Since I've started my blog, but especially the past year, I've met many very interesting and inspiring women. All of them extremely passionate about what they do, many of them started something of their own, and a few of them did the exceptional thing of a 180 degrees career change to do what they absolutely love. So did Zoë Jordan. I think it was via one of the PR agencies in London that I got to know Zoë Jordan, the brand. I went to the showroom to pick up some styles for fashion week, because Zoë would love to see me and my big bump – I was then 8 months pregnant of Stella – in one of her pieces during the show. Of course I went, flattered as I felt, and got to know her collection. Me and my lime green Zoë Jordan dress were inseparable from that moment on.
Not long after, Zoë – the person – and I became Instagram friends. Funny enough not so much because of the whole fashion-thing, but because we got our babies almost at the same time. Her first baby girl Eden Rae Aspinall (22 months) was born around the same time I had James – though we didn't know each other at that time – but at the time she was pregnant with her second girl Dylan Marie Aspinall (9 months), I was waiting for Stella to arrive. So we were constantly messaging that we had to go for coffee in  the hood – Notting Hill – and planned and planned, but it never happend. It was only a few weeks ago in New York that I finally met Zoë in person. Finally we had our "cup of coffee moment", though we had burgers and tea at the Soho House. A second home away from home….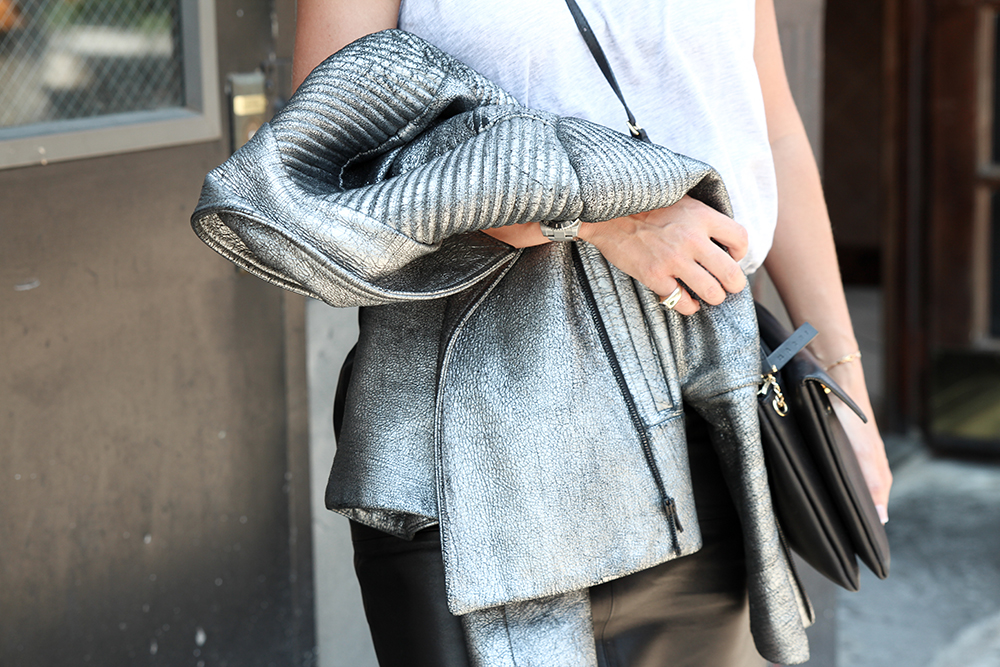 Zoë Jordan, who was in 2013 short listed for the British Fashion Council Vogue Fashion Fund award, draws from a childhood in which motor racing adventures and life across the globe had always been leading – her father Edmund Patrick "Eddie" Jordan is an Irish former motorsport team boss, founder and owner of Jordan Grand Prix, and the current lead analyst for Formula One coverage on the BBC. Her collections inherited the adventurous spirit of her father. In her studio in the heart of Chelsea, Zoë designs her collections from the heart. With an in-depth knowledge of architectural discipline and years as a fast paced bond trader – Zoë is an unusual fashion creative with a fresh spin and objective view on what women want to wear.
Hold on – so she was a bond trader, comes from a motor racing background, and now is a successful fashion designer? Yes, Zoë jumped straight into a world she had always been crazy about: The fashion world. She tried to not think about it too much, as it was such an "obscure career move", as she calls it, that the more she would think about the less likely it was she would have gone through with it. Yet, despite the advantages and excitement of working in the City, the powerful feeling of the amount of information she had on her fingertips daily, and the few extra quid in the bank, never made her second guess her choice.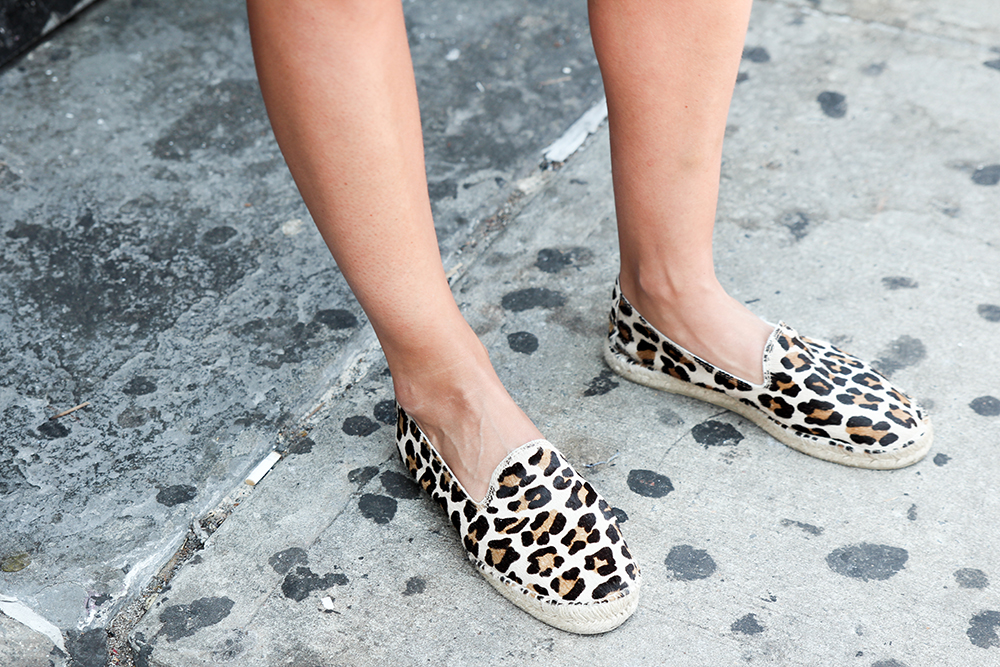 I personally always wonder what a day in the life of mommy's with full time jobs look like – maybe I can learn from it – so I asked Zoë: Up earlier than ever with two little girls, off to spinning class and then to the studio. On the way I grab a juice and some food for the day. Then I work on the new collection, picking fabrics, researching, fittings, whilst also prepping for the upcoming show and all the logistics. I call the stores to see how the current collection is selling, arrange to go in for staff training, and now of course there is the whole world of the website and the social media to plan and action! I'm home at about 6 for bath time with the girls and dinner at 7.30 with my husband to debrief, maybe a little boxset to switch off before bed. 
Tell us more! Where do you find your inspiration? Anywhere at all, music, art, I love interior design and architecture, my friends and my mum, or a trip on the top deck of a london bus is a good source of inspiration too!
And what is key for you in your collections? I think for me it's all about "boyish elegance" – creating a look that is for the grown up tomboy!
Do you look at the demands of your target group, or do you design from the heart? Mostly with the heart, but I want to deliver a designer quality collections at an accessible price range so sometimes the head has to lead.
How did it feel when you showed at London Fashion Week for the first time? Such an honour especially as I had not come through a specific training program. It felt like I had graduated from my own learn on-the-job-school!
What can we expect from the brand in the coming years? The plan is to open a flagship store in Central London in the next couple of years and to become more international through key stockists and to extend the product ranges into bags, shoes and my fave, sunglasses. Moreover, showing in New York would be interesting, as I think that the American market will appreciate the sensibility of the collection.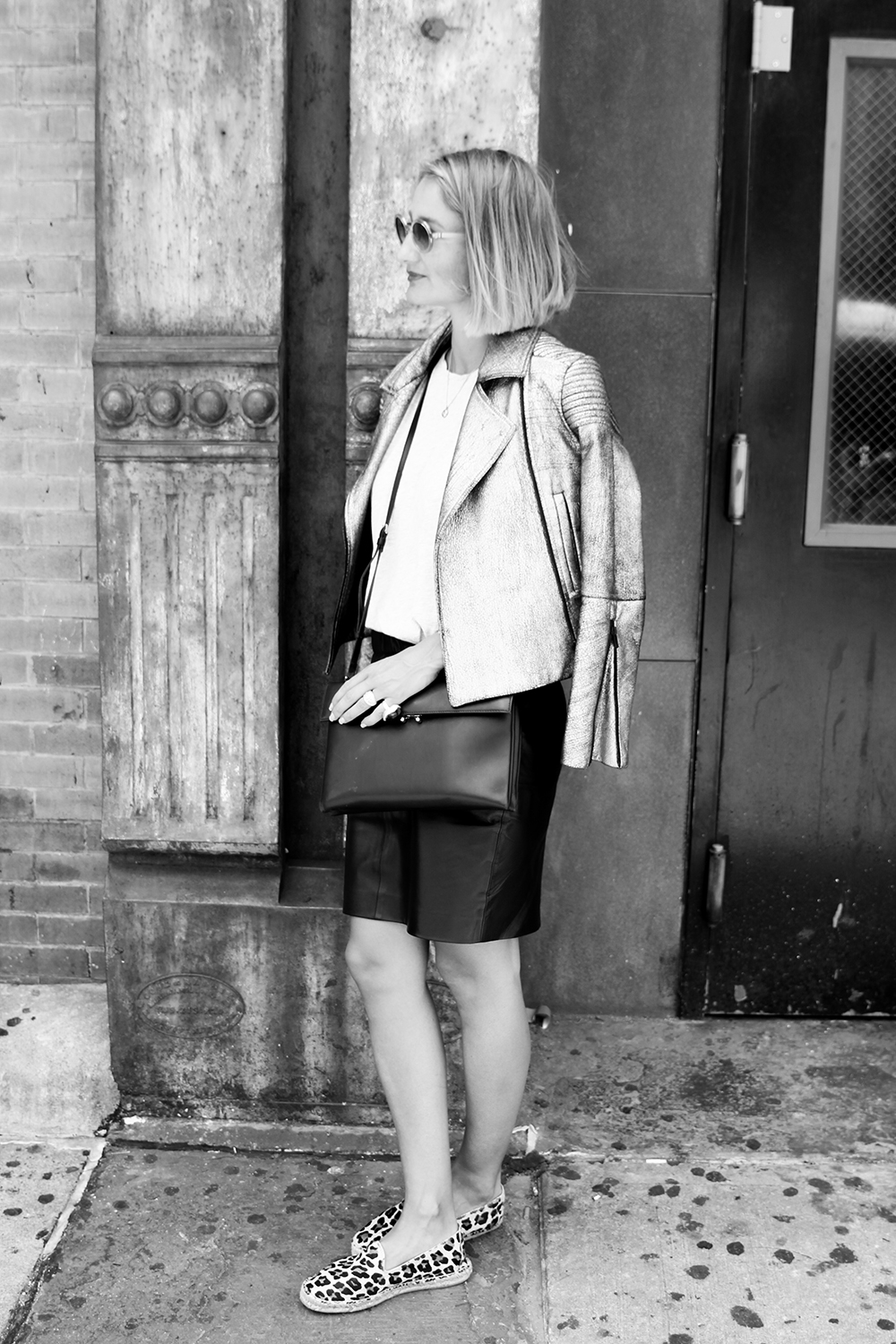 Back to motherhood and combining this with you job. When did you decide it was the right moment – if there is one – to have babies? It was a "let's give this a whirl" decision, and with living in Hong Kong it was a welcome break from the partying!!
How did you find dressing yourself while you were pregnant? Did you have your favorite stores and brands for dressing your bump? First time round was easy as it was so hot in Hong Kong and I was working mostly from home so it was Lulelemon gym kit (STRETCHY!!) and light easy kaftans. Second time in London, at the studio everyday and with the many events, it was tougher. I wore biker boots and dresses, or maternity jeans from Blossom, some muscle top tees from Topshop maternity and a Zoë Jordan blazer.
That's exactly what I wanted to ask you next. Did you design with a different mind when you were pregnant, thinking you wanted to wear your pieces too? A little I'm sure. There were a couple of clever tops and dresses that hid the bump, I think you wore one in Lime and looked great!!
Thanks – I'm smiling, that's the lime dress I was talking about earlier – but do you actually wear your own clothes all the time? Mostly, I have a great selection of my own designs now, which is great, but I think it would be a bit smug to wear head to toe all the time!? So I mix it up. I still love shopping!!
What are your favorite kids stores and brands? A brand we used to wear as kids, called Oilily, is bright and fun, I like that. And then there is Zara, Seed in Australia and Hong Kong, and I always buy them dresses at markets when traveling!
Do you find it hard to leave the kids when you travel? How do you deal with that? Well it's good to miss them in a way isn't it? It makes you appreciate the little tykes even more!!
The coming two questions are a bit off-route, but I'm always interested in other's beauty routines. What is your favorite beauty product? Look out for a really smart new product called Geneu that has produced serums based on your DNA!! 
Sounds awesome, and what would be your ideal holiday destination if you could jump in a plane right now? Spain, in the same house that we grew up in as kids, with all the family around. It's crazy amazing to see my own kids running around the same garden as I did when I was little.
Lastly, what is the most valuable advice for a fashion designer – from a designer or anyone – you've gotten so far? And what would you advise any aspiring fashion designer? Philip Green always says it's all about resilience, and coming back from the knock backs! I personally say, follow your instincts!
YOUR THOUGHTS