LFW DAY 4: AFTER BURBERRY
Posted on February 27th 2014 by THEFASHIONGUITAR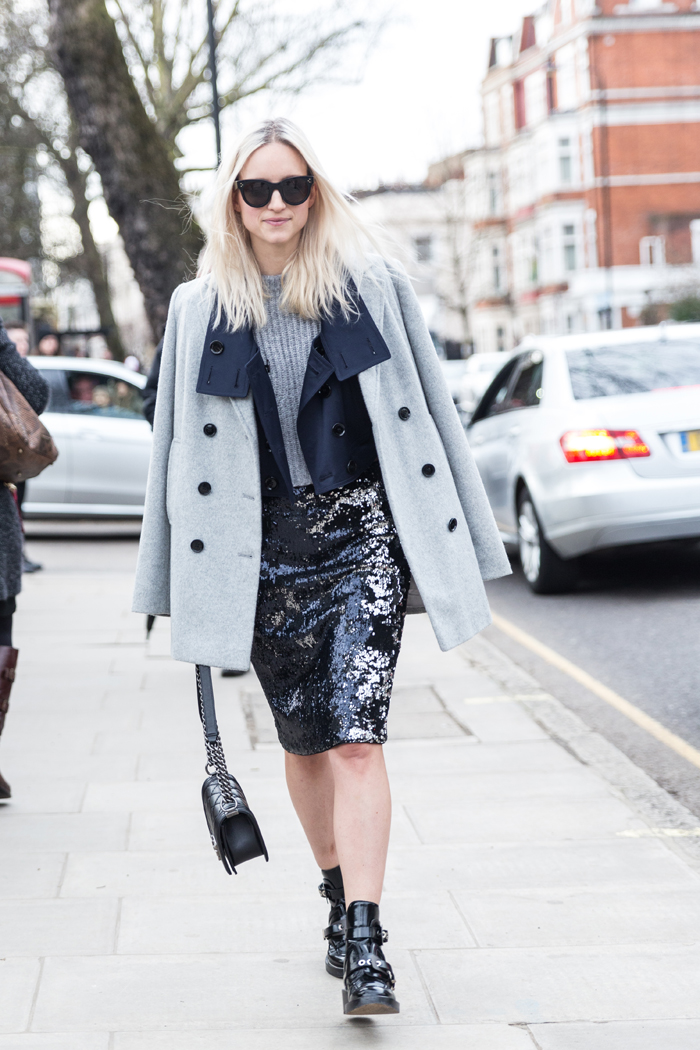 Or before… Not quite sure anymore which photos were taken before, and which ones after. Not that it really matters. Most importantly was/is that I was at one of my favourite London Fashion Week shows: Burberry…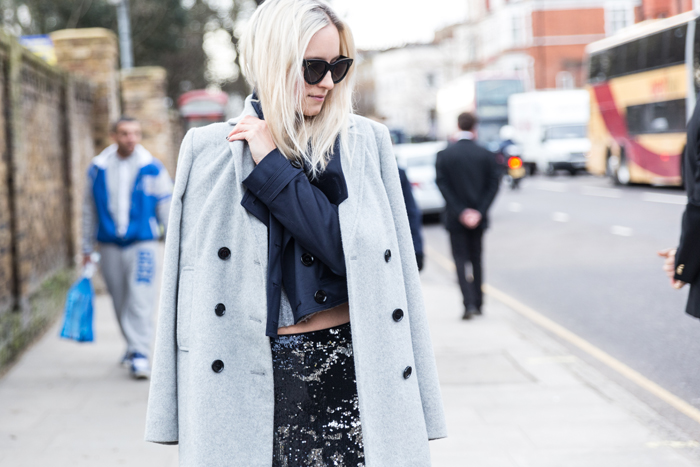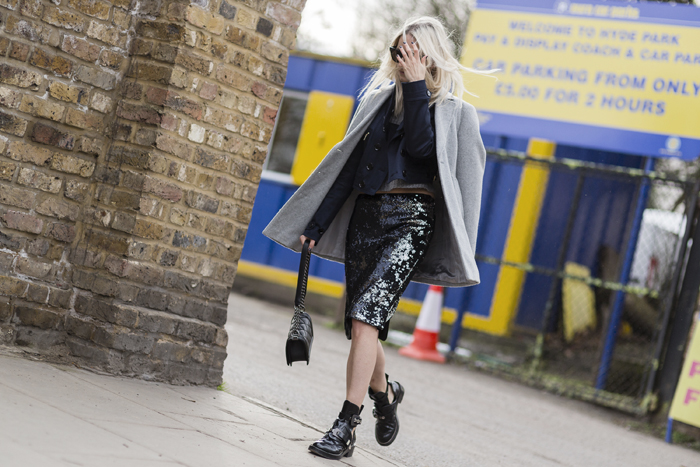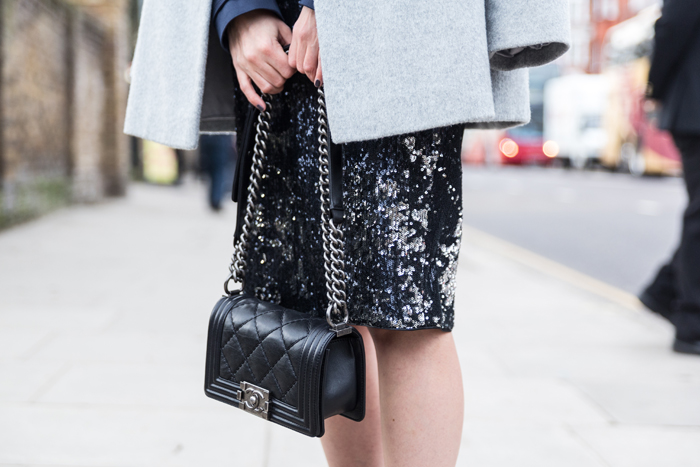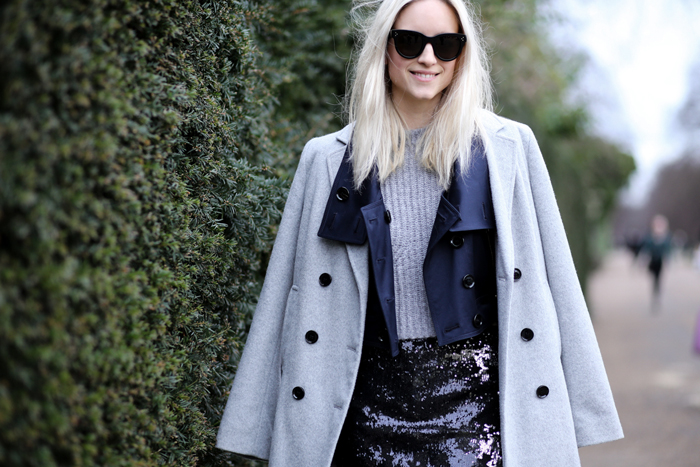 Burberry cropped jacket // Zara cropped knit // Zara sequin skirt (similar here and here) // Jaeger coat // Balenciaga boots // Chanel Boy bag //  Celine sunglasses via Kokkoris Optics.
Once upon a time – for all of you who asked me how I got my ticket to Burberry for many seasons in a row – I got an email from a lovely girl at Burberry, who I in fact only recently met. This email was about a Burberry store opening in Covent Garden. Me, a twenty-something girl, working at ASOS, hence daily in the same canteen as Cara D. as she was the ASOS model back then, walked on the cobble stones of Covent Garden, in her high heels, leather biker jacket, and skinny jeans to this event. Quite nervous, because this was my first serious event since I started my blog. Trust me, I felt SO honoured, but it scared the hell out of me as well… "What kind of people will be there? I don't want to go on my own! Am I wearing the right outfit?". All those stupid things crossed my mind, but when I got there, I was welcomed by a bunch of gorgeous Burberry girls, got a glass of champagne in my hand and felt immediately good. This is where I belonged, this is what I worked for! And that was just the start…
Why am I telling you this? First of all, because you asked, but second and most importantly, because I want you to know that for me this first little step was a matter of luck, that the right girl at that time found my blog and loved it. That's important to know for all of you out there who want to start, or just started a blog. At that point I didn't ever imagine it would get to the point where I am now and actually get a seated ticket to a show as Burberry – as being a blogger, an influencer. No way! Never ever did I think that was possible. I mean, I worked my ass off of course, and dreamed about it, but the moment the official invite fell on my doormat that first time… Oh Boy!
So no, I will never pretend this all is 'normal' to me, that it's all so common that it bores me. Never. I am very happy with everything I've achieved so far, and still, whenever I get invited to a show of my dreams, I am as lucky as I was the first time I got invited to Burberry. That feeling never changes… It's magical!
Photos by Nabile – JPMV (nr. 3), Sabrina – AfterDRK (nr. 1, 2, and 4), and Daniel – The Urban Spotter (nr. 5).

YOUR THOUGHTS