DAYTIME DENIM
Posted on December 26th 2013 by THEFASHIONGUITAR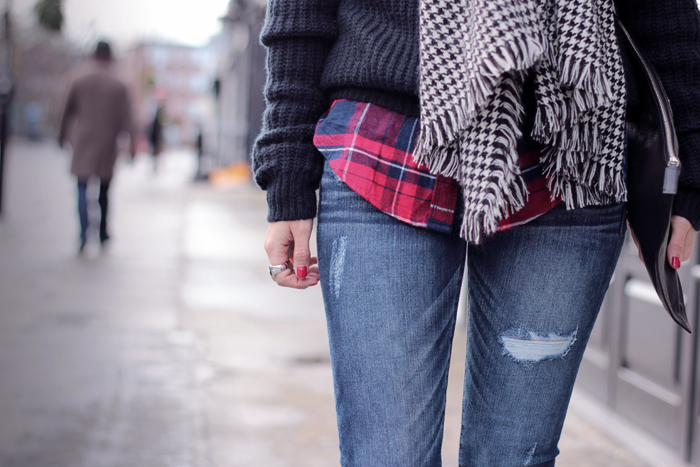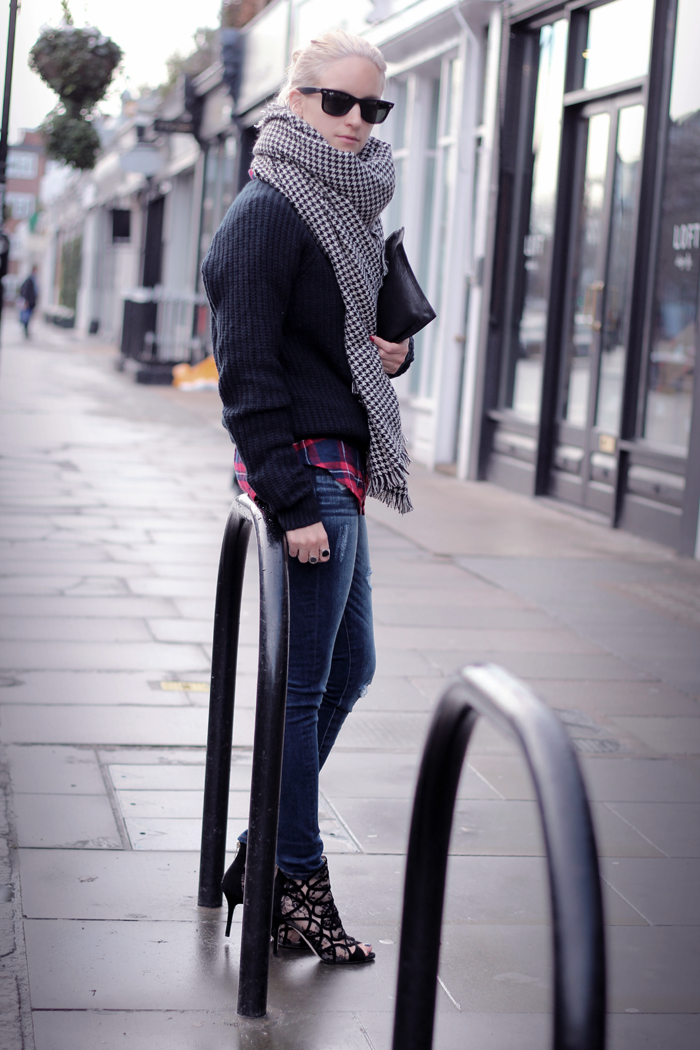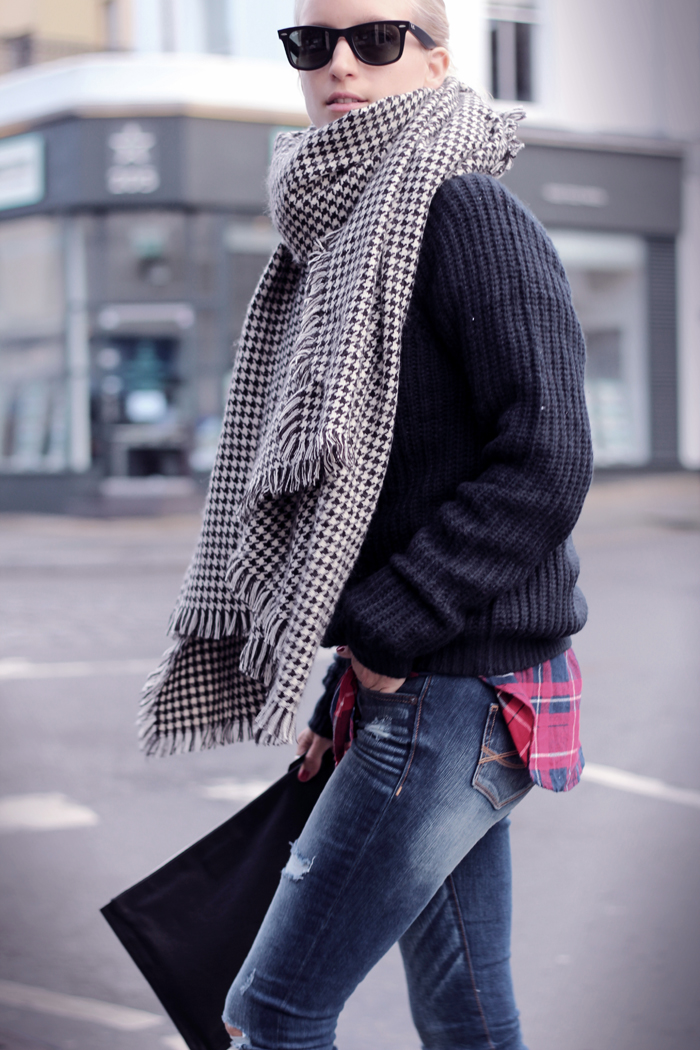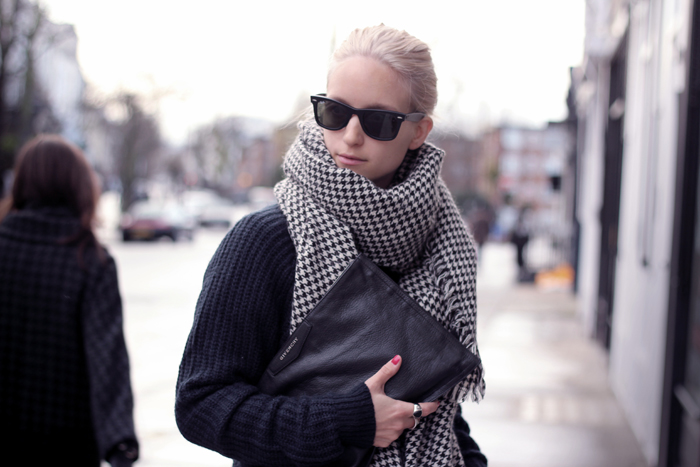 Abercrombie & Fitch jeans // Abercrombie & Fitch shirt // Abercrombie & Fitch jumper // Zara scarf // Jimmy Choo ankle boots // Givenchy clutch // Tom Wood rings // Ray-Ban sunglasses.
I am going to be honest with you here. I love dressing up, doing the trendy thing, and I am feeling really warm inside when I see an amazingly inspiring Vogue editorial. However, when it comes to day-to-day dressing – let's be real with two kids this is just the way it is – I wear jeans. Daytime denim. This doesn't mean I just put one on and go out. On the contrary! Selecting a pair of jeans is a very complicated thing. I have high standards.
First of all the waistband needs to be perfect. It can be very unflattering when it's too tight and cuts in, or too loose. We all have certain issues with our waist, don't we? Especially after having kids you'll find your waist isn't that slick as it used to be… you get my drift… Then there is the look of the butt, which obviously should be perky and not flat as a pancake. We are talking the position of the back pockets. You don't have to have an actual perky butt, because who has time to work-out to keep it in the perfect perky shape? So as long as the back pockets are placed on the perfect hight, this one's sorted too. Oh dear, shall I go high-rise or low-rise? I don't want to have my underwear peeking out when grabbing my kids of the floor, nor do I/ want to be sucked in a high-waisted jeans and unable to eat all day… what is the perfect 'hight'? I go for a mid-rise. Other than the fit there is the look of the jeans. I like dark washes for winter and light washes for summer, antique hardware here and there, and on-trend distressed features as if I've been living in my jeans. So as for the Abercrombie jeans I am wearing today, it kind of meets my high standards perfectly. Plus, I didn't have to dig too deep in my pocket, which is a welcome thing after the expensive Christmas holidays, isn't it?
Ps. First timer I am wearing red nails – as I told you on Instagram I never wear read nails – do you like it?

YOUR THOUGHTS
Highlighted