THE BIG COVER-UP
Posted on December 12th 2013 by THEFASHIONGUITAR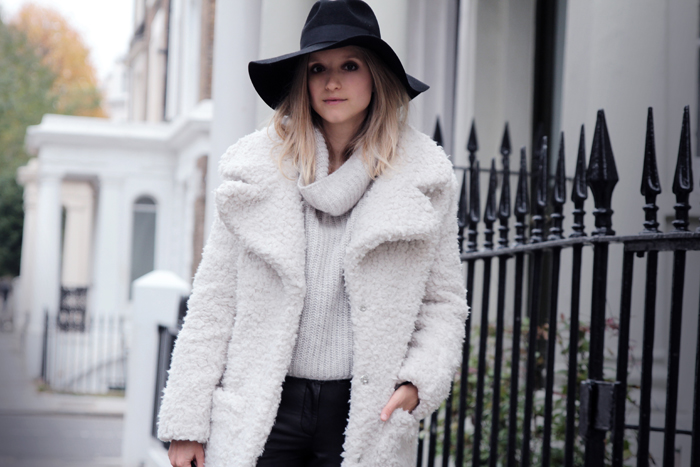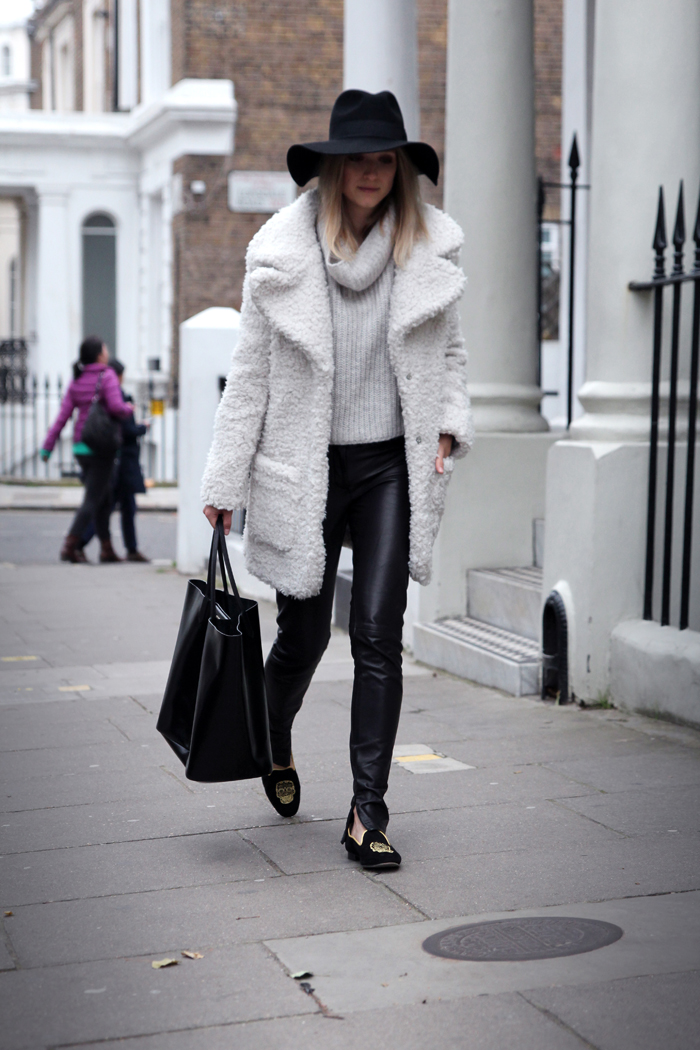 Topshop coat // Zara knit (similar here) // Selected Femme leather pants // Penelope Chilvers shoes // Givenchy bag // Malene Birger hat (similar here).
Where did the time go… It's already December, but I have the feeling fall – let alone winter – has still not really been upon us. I don't exactly know why it feel this way… It might be the fact that there haven't been too many rainy/windy/cold days yet – or I have already forgotten about those, though this might be proof there haven't been too many – or it might be that my heat flashes – hurray for the post-pregancy hormones – in combination with the right winter-gear have given me nothing but the perfect cover-ups.
Taking about cover-ups, a woman can – as for shoes and bags – never have enough coats. Don't ask Thomas to understand this, nor the amount of storage space I need with this knowledge, but when I explain to him that simply not every outfit goes with the same coat, he seems to understand an investment – or several – has to be done on this part. Of course there is also the 'trend' part involved, for example with this teddy-coat. Days and nights I've been lusting over that one streetstyle photo of the perfect teddy, styled with the perfect ankle jeans and the perfect heels. Obviously my wallet wasn't allowing me to buy that particular – read Celine – teddy, so I had to settle for the high-street substitute. Well, I think there could not have been a better one than this one. What do you say?
PS. Please don't start about that I look tired, BECAUSE I AM TIRED…
PS 2. SORRY I am saying that out loud, but some people seem to think it's necesarry to remind me of that. Trust me, it is not. I have an 8 weeks old baby who reminds me of that every night…

YOUR THOUGHTS
Highlighted