UNEXPECTED OPULENCE
Posted on December 1st 2013 by THEFASHIONGUITAR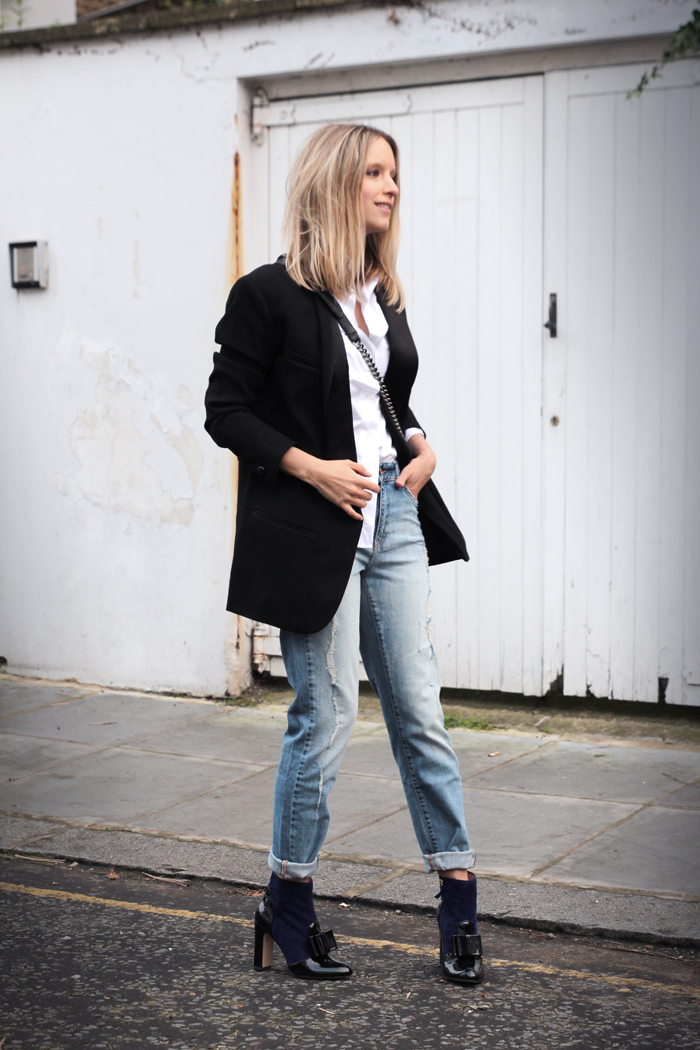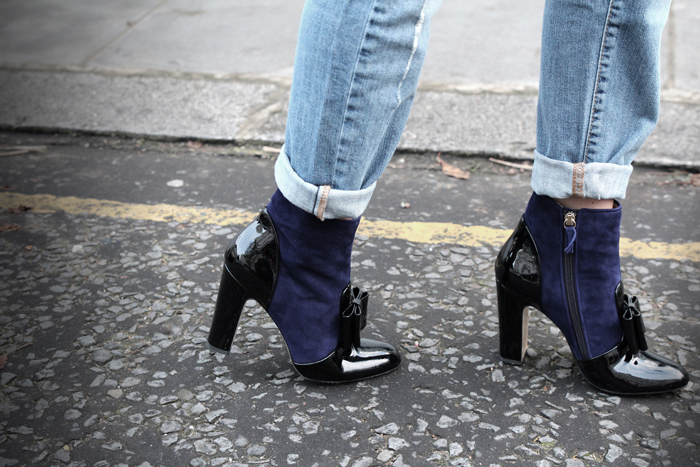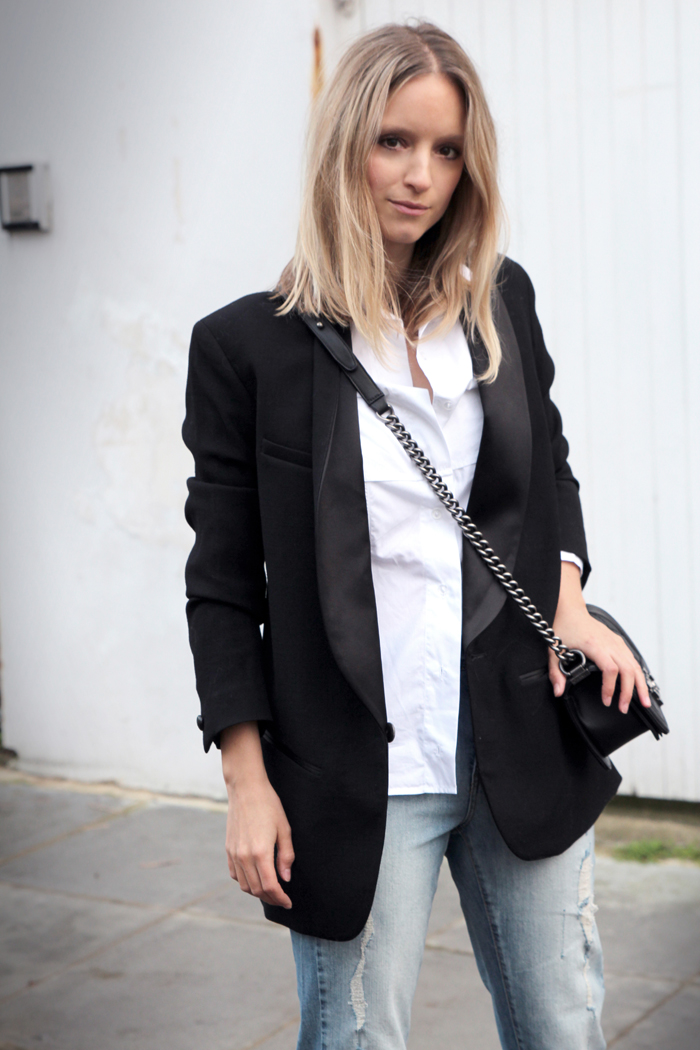 Bionda Castana ankle boots via Departement du luxe // BACK by Ann-Sofie Back white shirt // Isabel Marant pour H&M tux blazer (similar here) // Noisy May jeans // Chanel boy bag.
Ripped denim, white shirt, tux jacket. Nothing new, nothing you haven't seen before, but I tried to add one unexpected detail… Something you wouldn't necessarily expect on me. Something you wouldn't think of pairing your jeans with. Something that always catches my eye when I look at streetstyle photos for inspiration: The statement shoe. The unexpected opulence of a look. Rich and embellished. Totally not in line with the rest of the outfit. Totally different. Totally outstanding!
Oh and Departement du luxe and I have a little holiday treat for you! Until the 25th of December you can enjoy free delivery at Departement du Luxe on all orders over 150 Euros by entering the following code: FREEEUROPEDELIVERY. Plus, if you subscribe to their newsletter you also get 10% off on your first order.
YOUR THOUGHTS
Highlighted