REBEL LUXE
Posted on November 27th 2013 by THEFASHIONGUITAR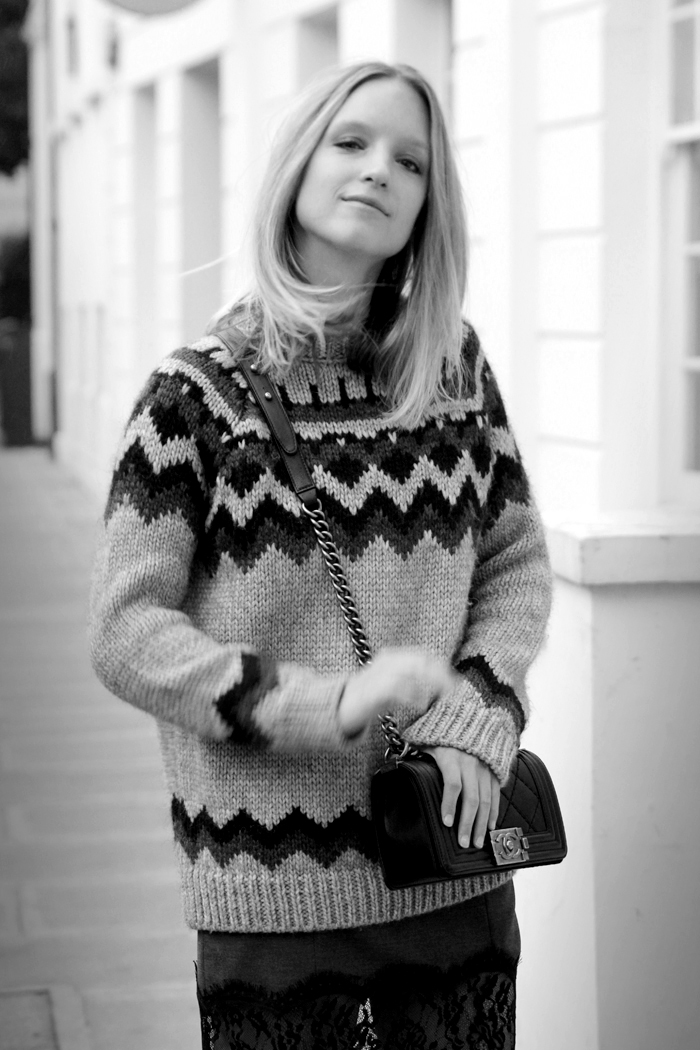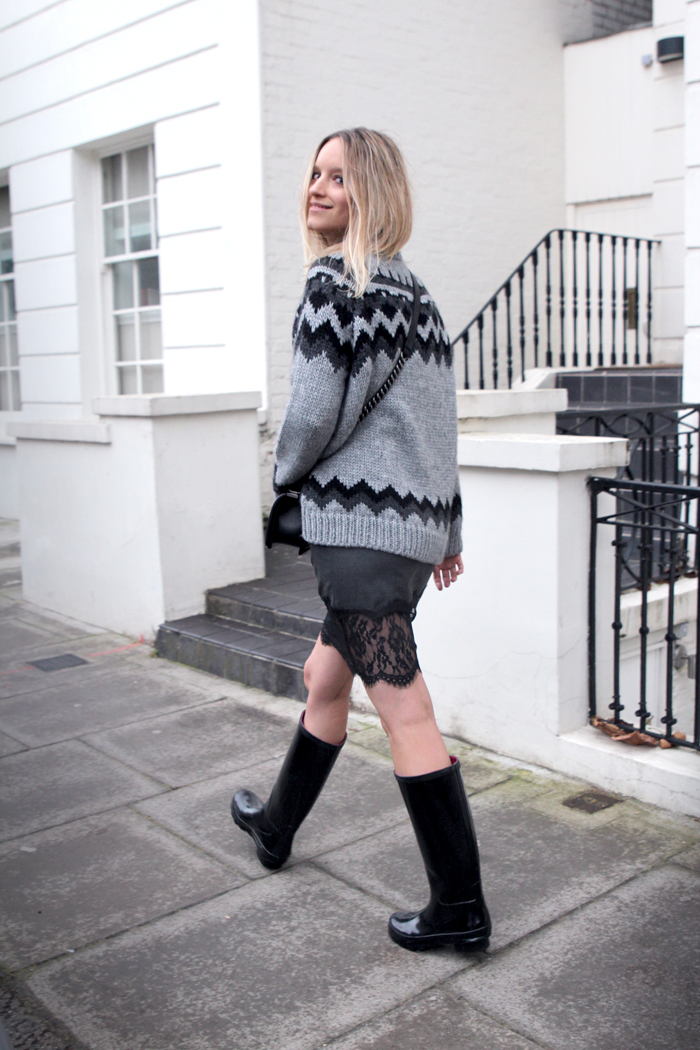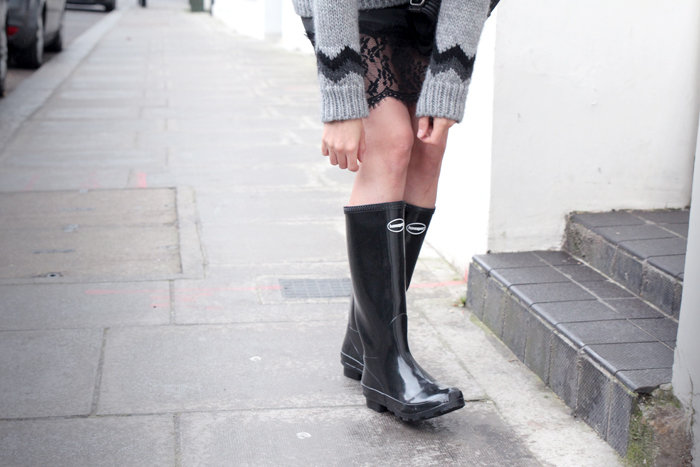 Havaianas wellies // Zara slip dress (similar here) // Zara knit (similar here and here) // Chanel bag.
If I have learned one thing since my move to London, is that it's never too cold to go out with bare legs. So when a shiny pair of wellies got delivered to my front door, I could only do one thing, and that was to let my inner rebel come out and wear them with some sexy lace, a cosy knit, and… of course no tights!
What I haven't learned since my move to London, is getting adjusted to not wearing tights in November! Good lord, you British girls really have to teach my how you do it! I am sure all other readers are going to overload me with comments "weren't you freezing?", "how can you not wear tights nearing December?", well trust me neither do I know what came over me when pulling this look together. Was it really my inner rebel, or did I want to experience that sexy feeling of "City-girl going countryside"?
No matter what the reason was, no matter how much I love these kind of looks, it's still way too cold for me to loose my tights and go with bare legs this time of year… Brrr…

YOUR THOUGHTS
Highlighted