LACE BY ISABEL MARANT POUR H&M
Posted on November 12th 2013 by THEFASHIONGUITAR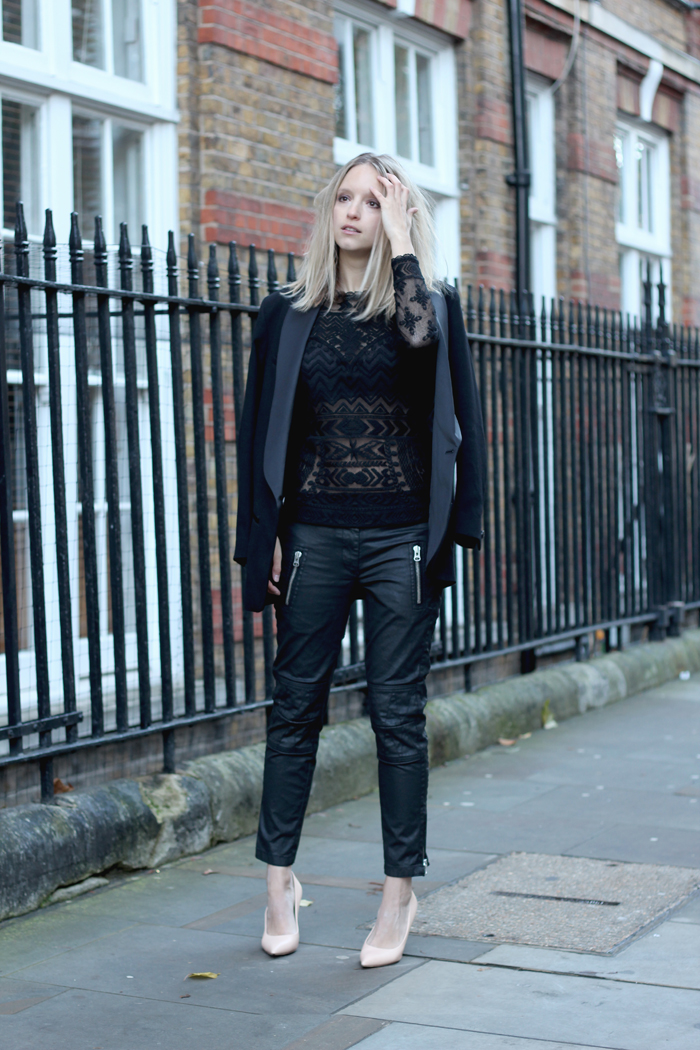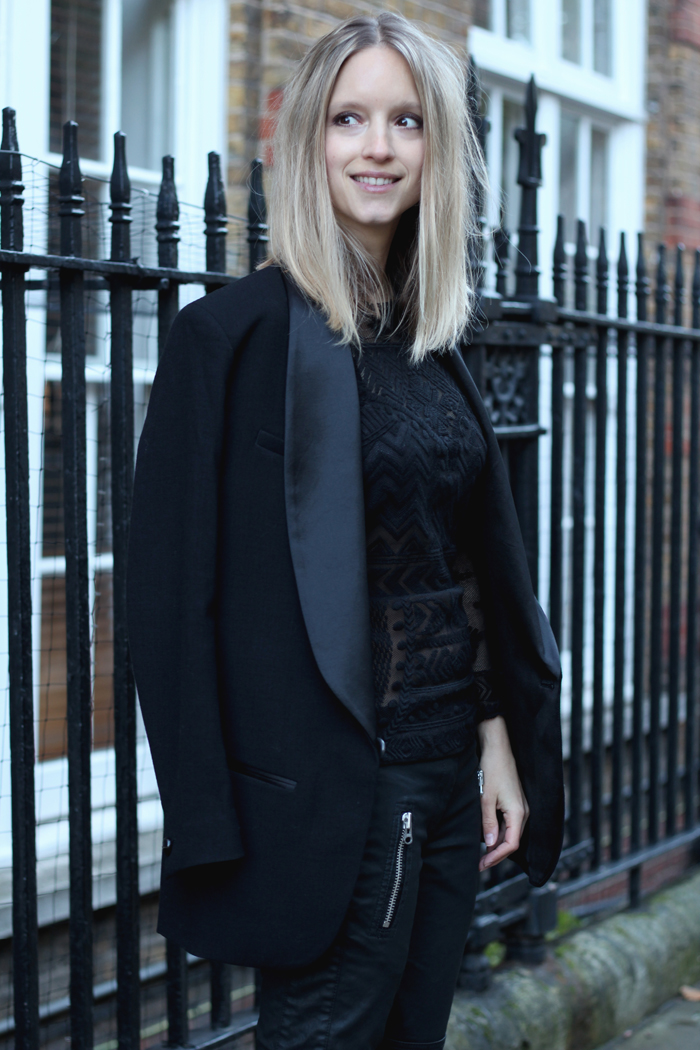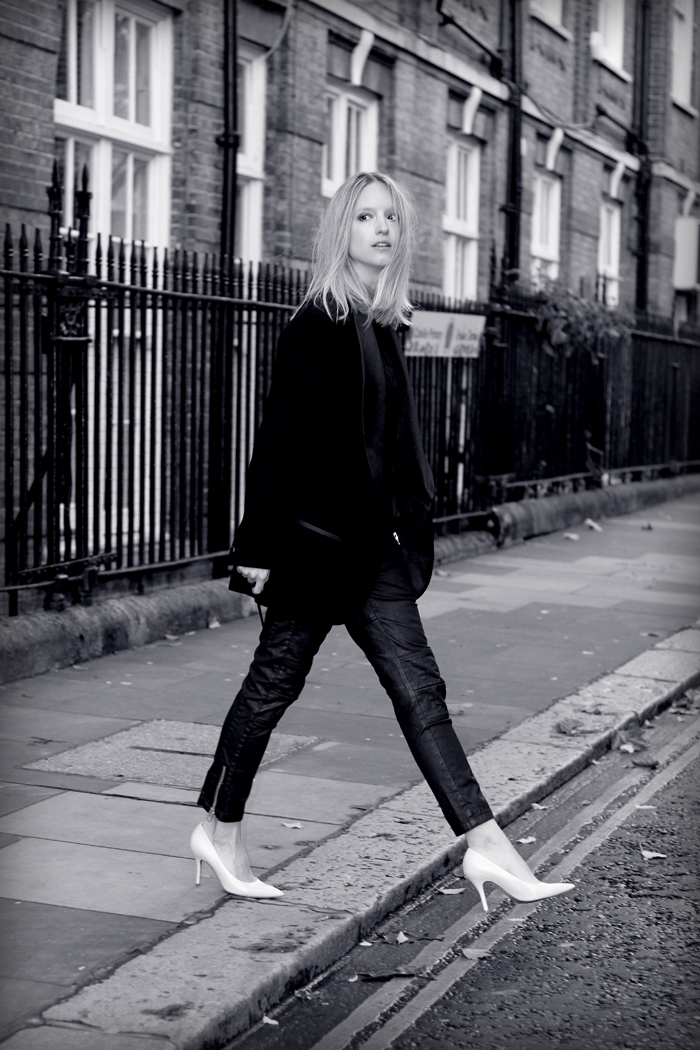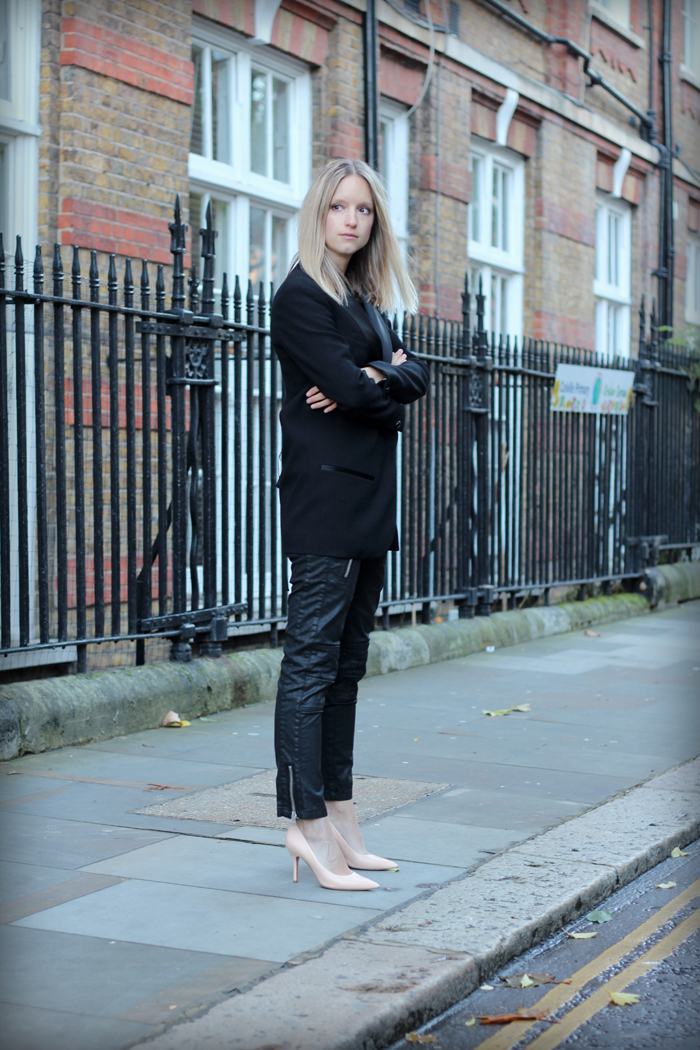 Jacket Isabel Marant pour H&M (similar here) // Lace top Isabel Marant pour H&M (similar here) // Coated trousers Isabel Marant pour H&M (similar here) // Pumps Celine (similar here).
Slowly my life is settling down. The overwhelming first few weeks made space for more calm waters. Nights are – with a few exceptions every now and then – getting easier, and during the day I can finally manage to do other things than breastfeeding. Talking about breastfeeding, whenever I opened a book about it, I got slammed in the face by things such as " of course you can't wear black when you are breastfeeding, you will be covered in baby milk – and other things – all the time", "drooling babies will ruin your clothes, so don't bother dressing up", and of course "having to take your breast out every three hours doesn't make wearing anything fashionable very appealing". Yet I refuse to live by those kind of clichés. Of course I have to keep it practical these early days, but this doesn't keep me from embracing my old body again, and wear what I've been wanting to wear for such a long time…
Having that said, I wanted to say 'hi' to all of you, my dear readers who have given me an overwelming amount of sweet words since Stella was born. Via Instagram you've had a little insight in my past three/four weeks, but other than that I am obviously not back on the same blog pace I used to be. However, it's not in my DNA to do 'nothing' – not that I don't have enough on my hands already these days – so I will slowly start blogging again. I guess I just love doing it that much that I can't resist doing it anyway… and why keeping yourself from the things you like?! Bless me, being with my babies and doing the work I love the most!
YOUR THOUGHTS
Highlighted