DOUBLE CAMO
Posted on September 21st 2013 by THEFASHIONGUITAR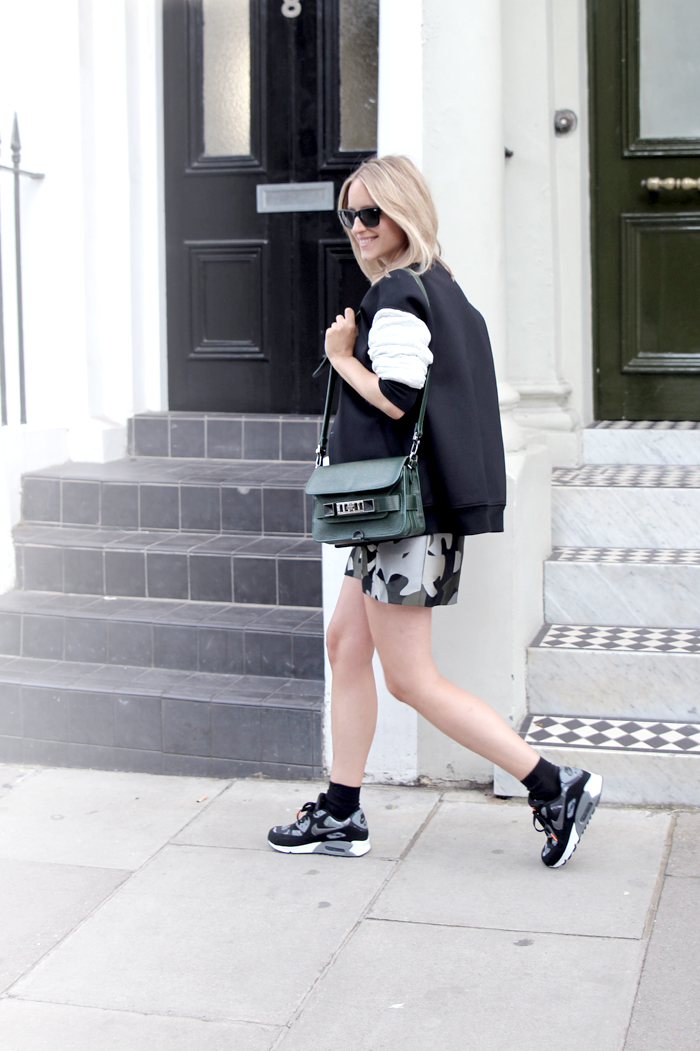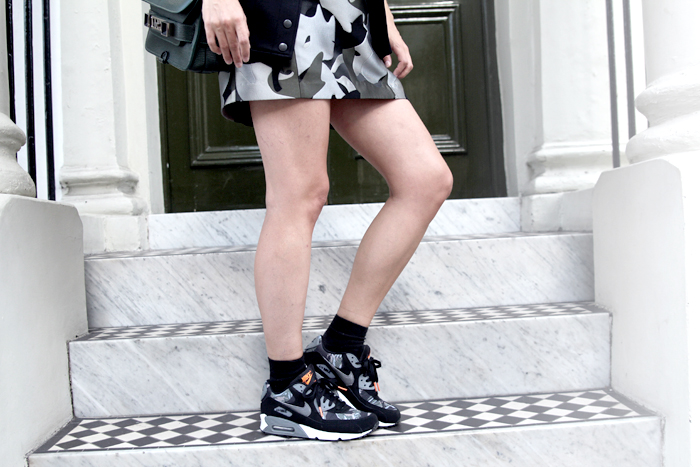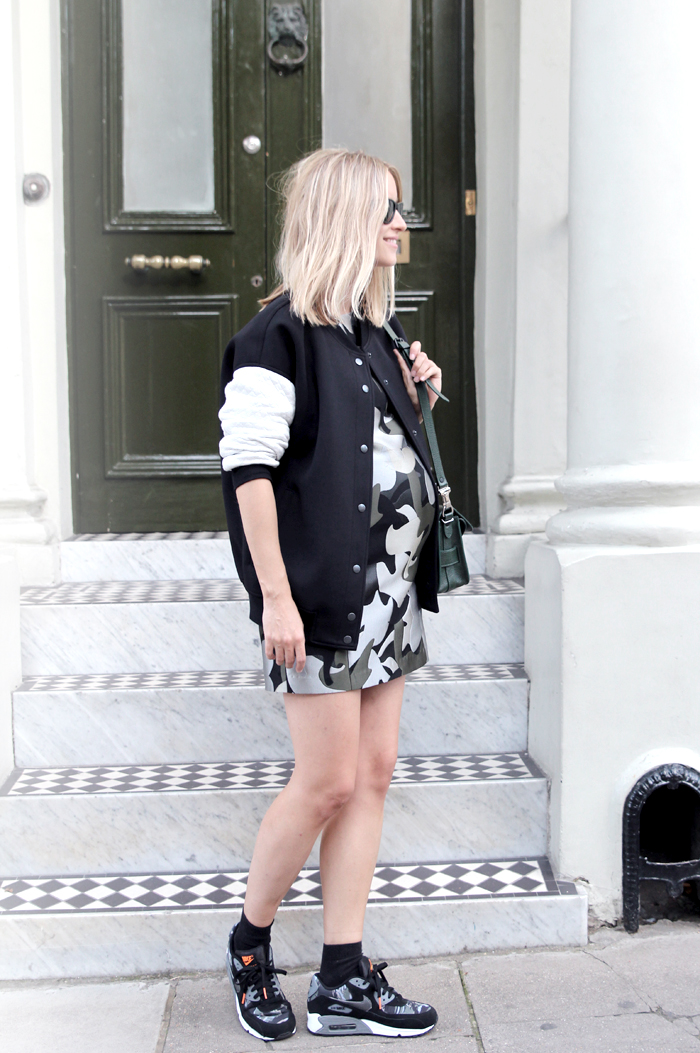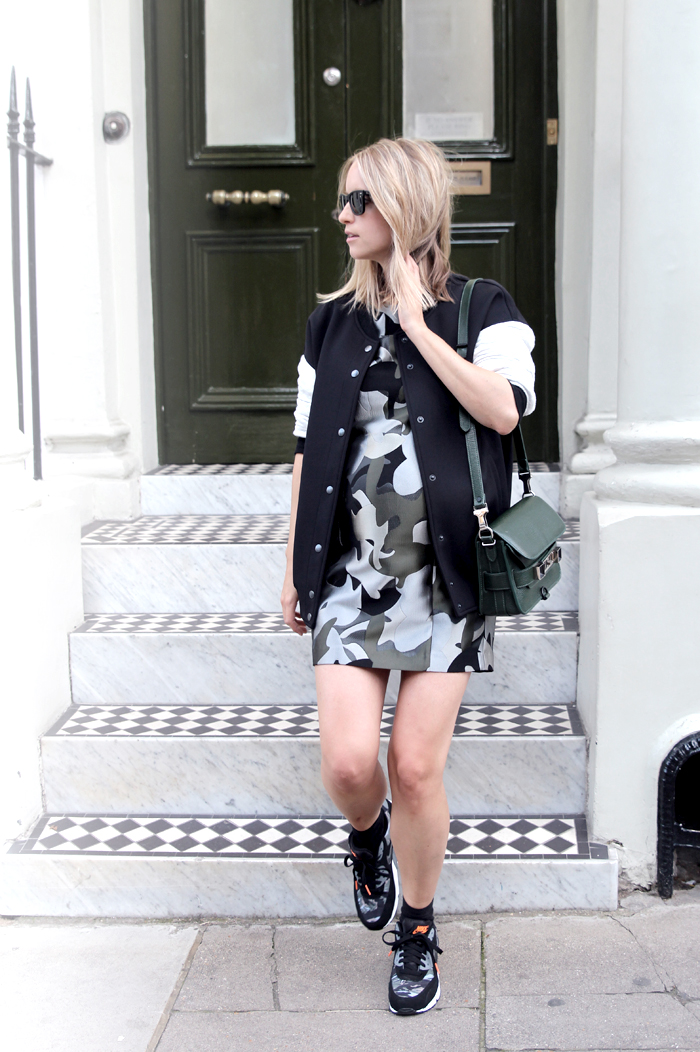 Photos by Jessie
I was wearing this look to the Whistles S/S14 fashion show last week at London Fashion Week, but I still had to shoot is, because at that time the weather was way to gray to get some decent shots. So when I met Jessie the other day, we decided to quickly do some outfit shots before heading out for lunch. The double camo was a try out, but I must say that I really love it. The dress in its thick silk (two sizes up in my case) falls perfectly in shape with my bump – you see, it is really there – and the trainers make it even more fun. Sometimes more is better, but there is a thin line between this and overdoing it. Anyway, this outfit wouldn't be me if not dressed down with this casual bomber jacket. The oversized fit in combination with the mini-dress make me feel comfortable, plus it's just the perfect transitional piece during sunny autumn days!
Trainers Nike, bomber Tibi (and here), dress Whistles, sunglasses Ray Ban Wayfarer, and bag Proenza Schouler PS11 mini classic.
Are you already following me on Facebook?
YOUR THOUGHTS
Highlighted