MY FIRST LEVI'S JEANS
Posted on September 13th 2013 by THEFASHIONGUITAR
Before I can talk you through my first day at London Fashion Week – which was amazing by the way – I have to sit down, sort my pictures, and think about what I've seen. Yet, sorting my thoughts – plus my pregger hormones – make me again reminiscing, again…
I suddenly feel so proud about the fact that – how cliché – my hobby became my work, which makes it never really feel like work, ever. I mean, how many people can say this about the thing they are doing for most of their daytime? And this makes me think about how I got here and about my obsession for fashion, which was surely fed by my mom – and I love her for that mom – because yesterday, when I was looking for a jeans for James in his drawer, I found my first jeans! Yes, my first tiny little Levi's jeans! Obviously I can't remember wearing it, but I am so happy my mom saved it for me, for the day I could put it on the little buds of my own babies.
It's obvious that the little jeans brought back childhood memories. Not necessarily from the time I wore that jeans, because I can't really recall those, but memories from childhood in general, which organically got me to the awkward puberty memories, and to the time I was a free and careless university student. It's like a train-ride, going through all these memories, from station to station – a beautiful metaphor for all the memorable moments in life I think.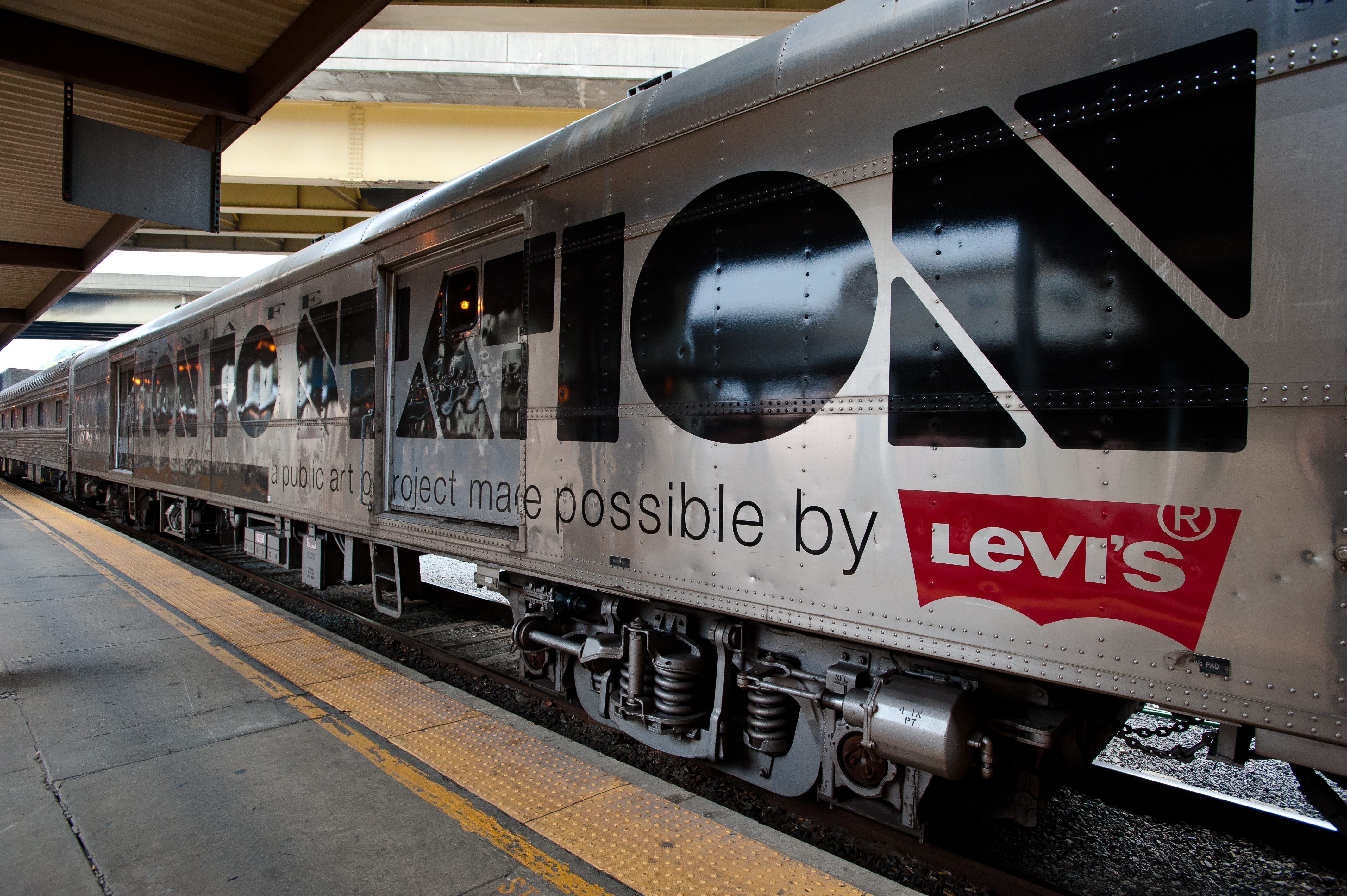 Anyway, already many stations have passed for me; many memories were created, yet there are so many more to come… Which is something two fellow Dutchies are working on as well in this project I recently found out about called 'Station to Station' by Levi's. A group of Internationally known artists and musicians, of which Dutchies Sef and Tes are part, travel from NYC (Pittsburgh) to San Fran by train! Like a road-trip, but then by train – yeah, I guess you got that part LOL. So this group, led by curator Doug Aitken, will visit 10 festivals at the 10 stops they make on their train-trip through the US of A. And you feel 'm coming, they will create memories for life. I, for one, am already jealous of them, apart from the fact that they are doing USA-festivals for the coming weeks, because they went to the Alexander Wang after party! Hell yeah, they got in and partied with the New York Fashion Week in-crowd until the sun came up. You must understand that I couldn't feel sorry for their hangover when they first set foot on the Levi's train in Pittsburgh to travel to Chicago… Can you?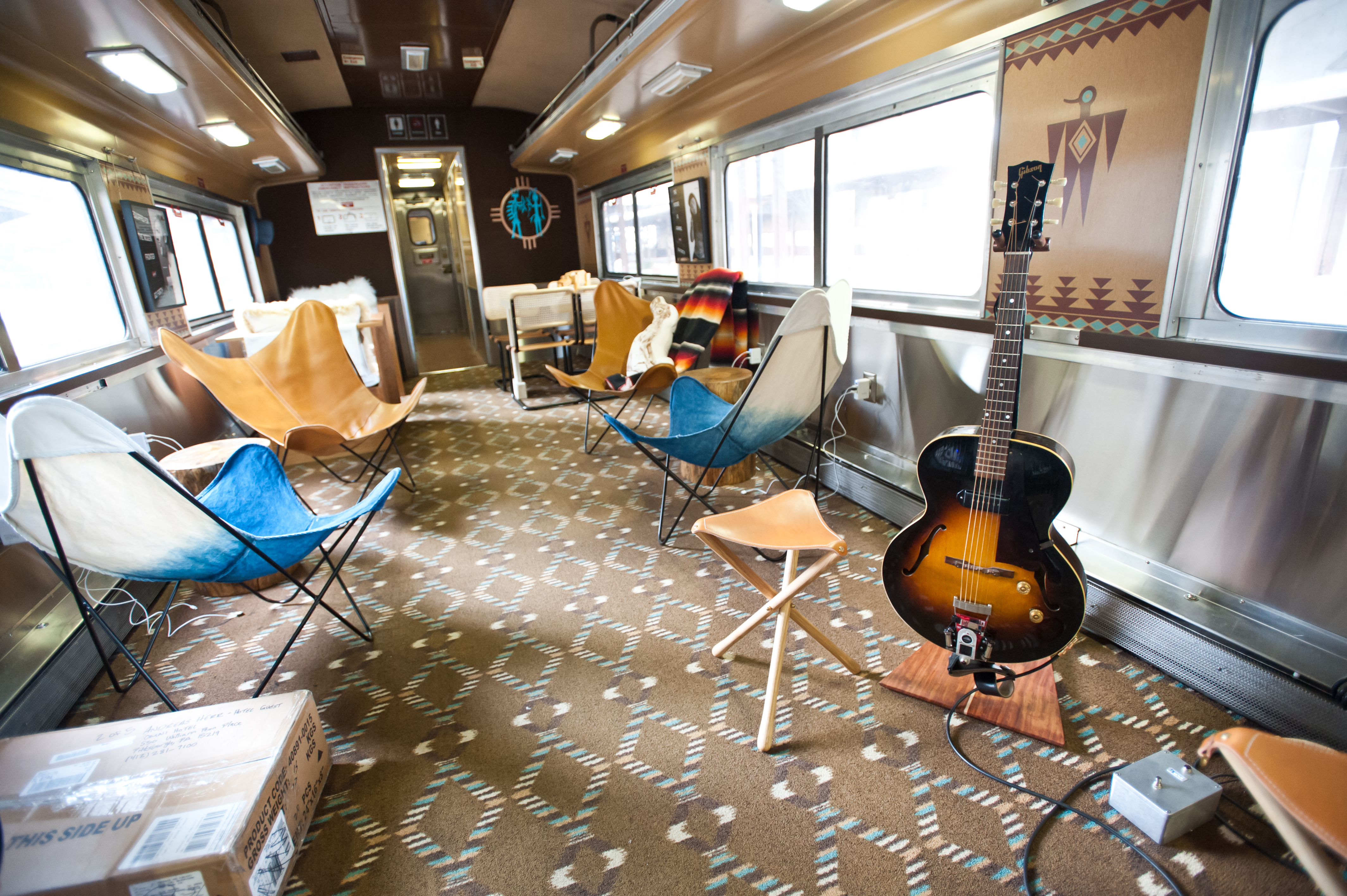 Now why am I telling you all of this – the memories, the little Levi's, the Station to Station project, the train? Well, only for the simple reasons that 1. I like this project so wanted to share it with you 2. I want to know a little more about my readers; do you have any very early fashion memories? and 3. Have you been to a festival in the USA before? Because I have never, and I am kind of envious of the people who have, cause no matter how many amazing memories I have of festivals in The Netherlands, and recently also in the UK, I think the USA ones are the most amazing. Visiting a USA festival is high on my bucket list. Is it on yours?
Soon more on London Fashion Week, and this cool project!
YOUR THOUGHTS