ENVY MY SHOES?
Posted on August 30th 2013 by THEFASHIONGUITAR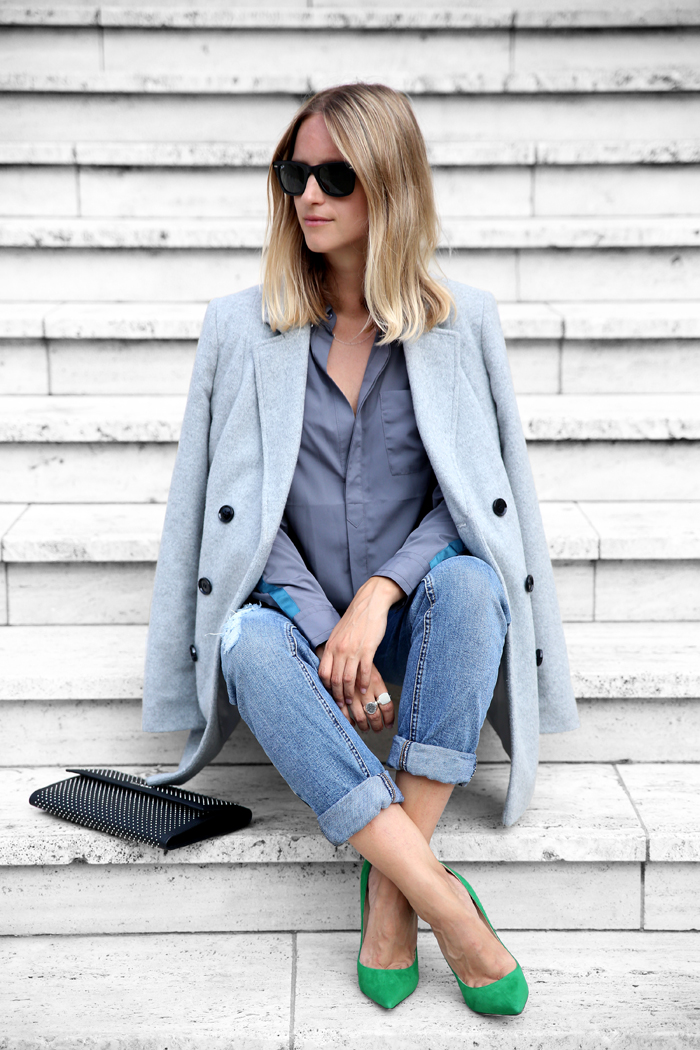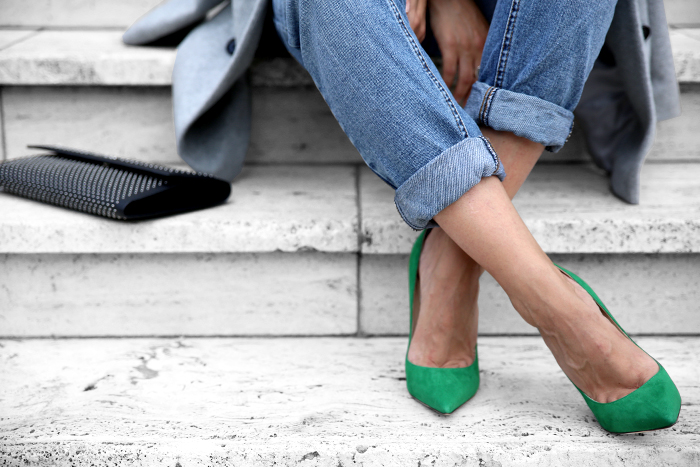 Photos by Sabrina
Helluw greeeeeeen shoes! Never thought I would EVER wear emerald-green on my feet, nor another pair of Jimmy Choos. But then again, what would the world be without any wonders… Green is also the colour of envy, isn't it. Now I really hope you don't envy my Jimmy Choo collection too much, because let me be honest with you, I didn't keep al of the shoes I wore for the Jimmy Choo Stylemaker collaboration. Trust me, there are not seven new pairs of Jimmy Choos in my wardrobe!
I am  lucky enough to own this green pair, and the lace booties from yesterday's look. Which both make me very happy already, though I would never so no to another pair of JC's. Since I have a few pairs in my possession, I can truly say they are very comfortable, considering we are talking heels here. It does maybe come as a shocker, but sometimes the more you pay, the better the shoe… And I know it's not everyone's fortune to wear designer shoes like these, but what if I told you that I work really hard, and save most of my money to do a few good investment buy over the year, instead of plenty quick-buys at Zara. I won't deny the gifting-part is a nice thing that comes with my blog, but trust me when I tell you it took (and still takes) a lot of time and effort to get to that point. And even then, most of the things I wear are my own, bought with hard-work-blood-sweat-and-tears-pays-off-money!
Coat Jaeger Lecoultre, jeans Topshop, heels Jimmy Choo Anouk, clutch Jimmy Choo Reese, shirt AfterDRK, rings Tom Wood jewellery, and sunglasses Ray Ban Wayfarer.
See more looks from Thefashionguitar for Jimmy Choo 24/7 Stylemakers
YOUR THOUGHTS
Highlighted