SUNSHINE OR RAIN
Posted on July 15th 2013 by THEFASHIONGUITAR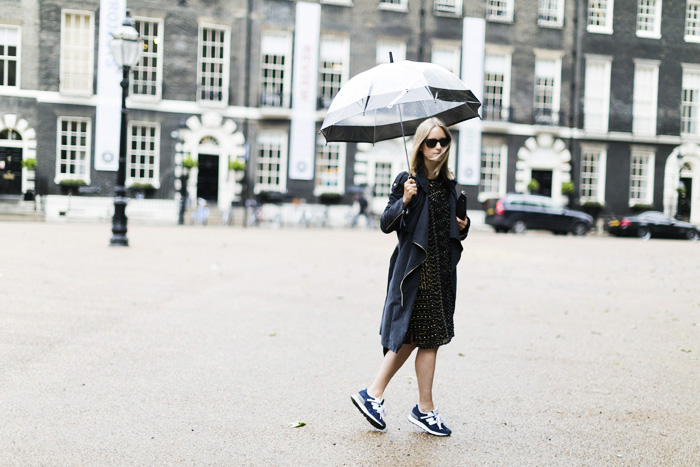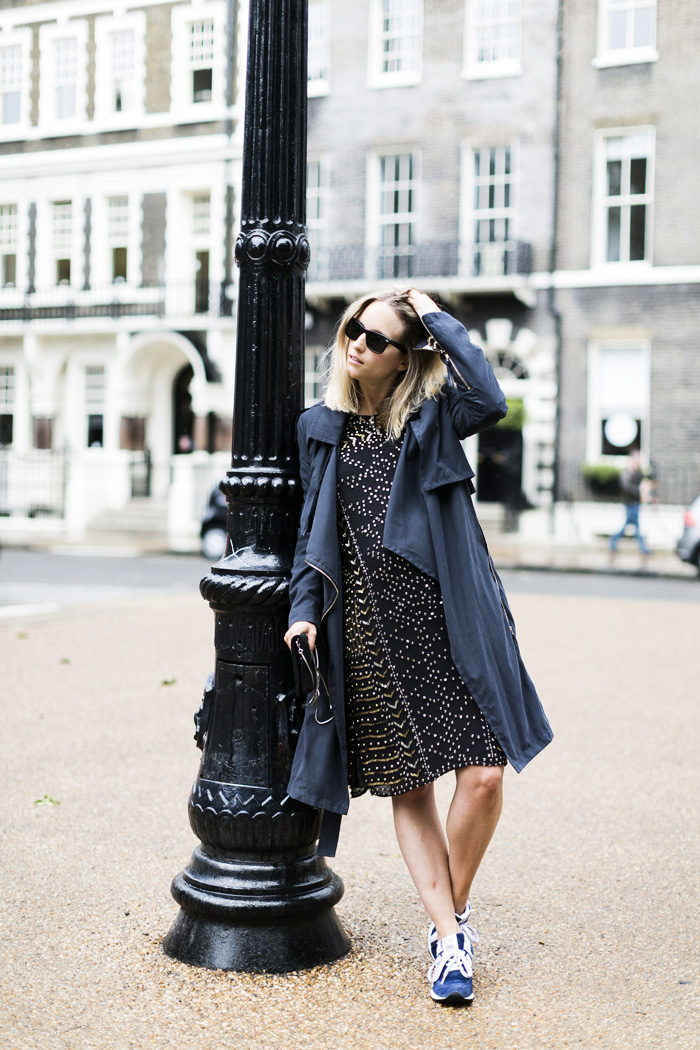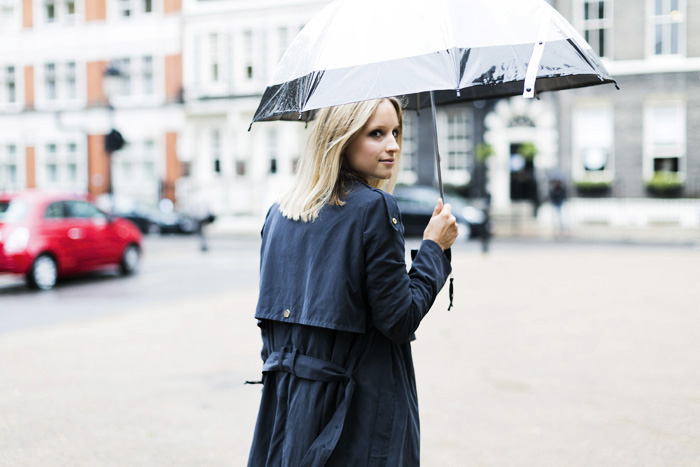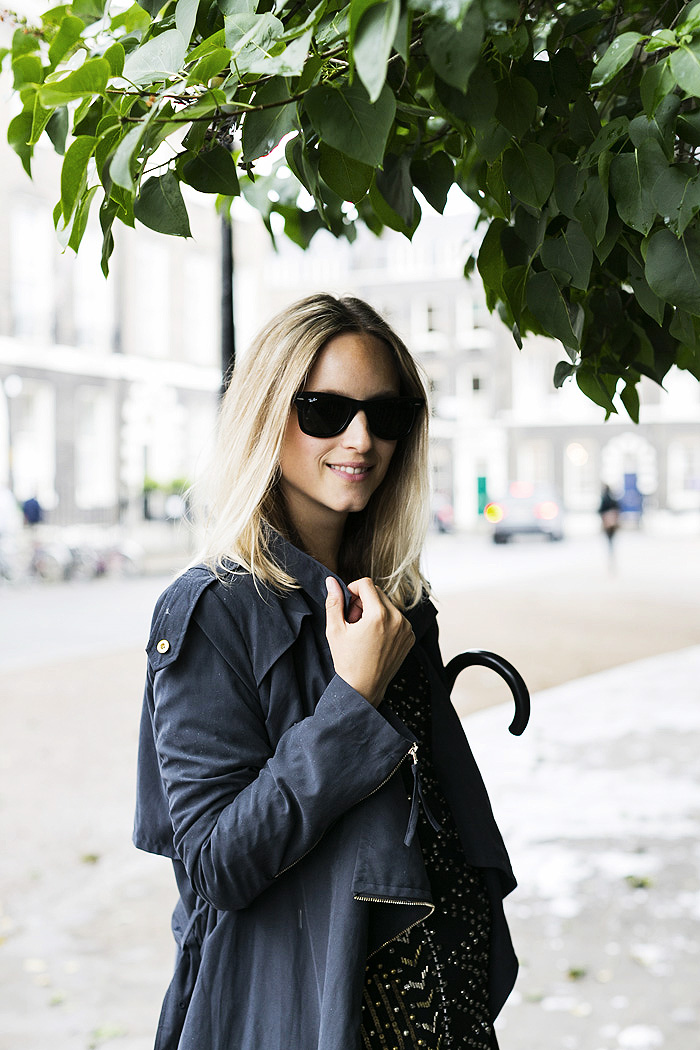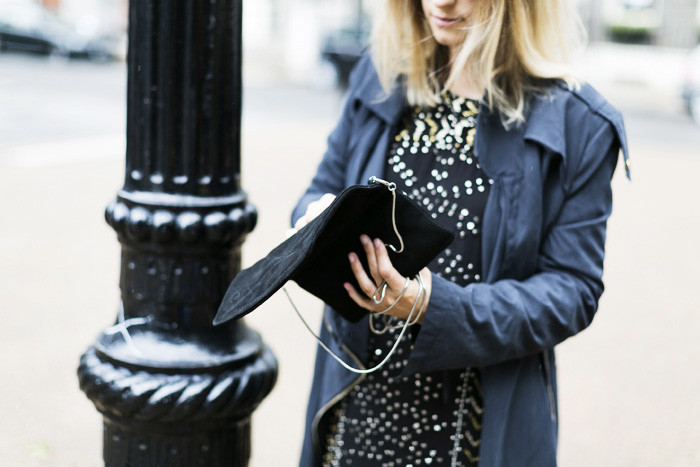 Photos by Shini Park
I know, it is a bit weird to show you this outfit which doesn't coincides with the current weather in London at all (well only the sunnies and bare legs maybe)… Nevertheless I really wanted to show you the first of a series of looks I've shot with some Scandinavian brands and the amazing Shini Park. It's a little project I wanted to do because I want to show everyone that when you are pregnant, you don't necessarily have to buy maternity brands only. Obviously not all of my readers are pregnant at the moment, but I think it could be as an inspiration to everyone, for now or in the future. Dressing when being pregnant basically comes down to selecting the right pieces for your body (in fact, this applies to anyone anyway, pregnant or not). For example, I selected this dress, which has a wide fit anyway, and a perfect length that can be worn with a bump without getting too short (which happens easily when your belly grows). A raincoat which is not tailored to fit, but is slightly oversized in terms of design (always make sure the shoulders are the right size), works well with baby bumps too. The rest of the styling remains the same as usual.
However, when shooting the looks a few weeks ago I obviously didn't anticipate on the amazing weather we have right now, because I thought summer would never find London again. But since I couldn't wait sharing the lovely results, I decided to still go ahead with posting… Hope you will like it!
I am wearing a Day  Birger et Mikkelson coat and dress, Ray-Ban sunglasses, New Balance sneakers, and Filippa K bag.
YOUR THOUGHTS
Highlighted