BERMUDAS & LEOPARD
Posted on July 7th 2013 by THEFASHIONGUITAR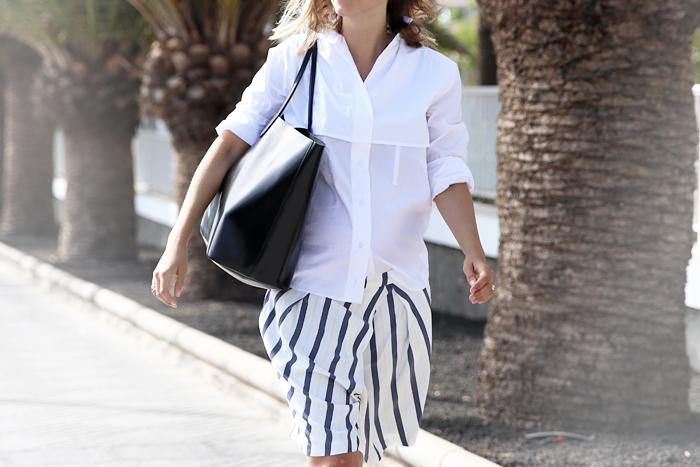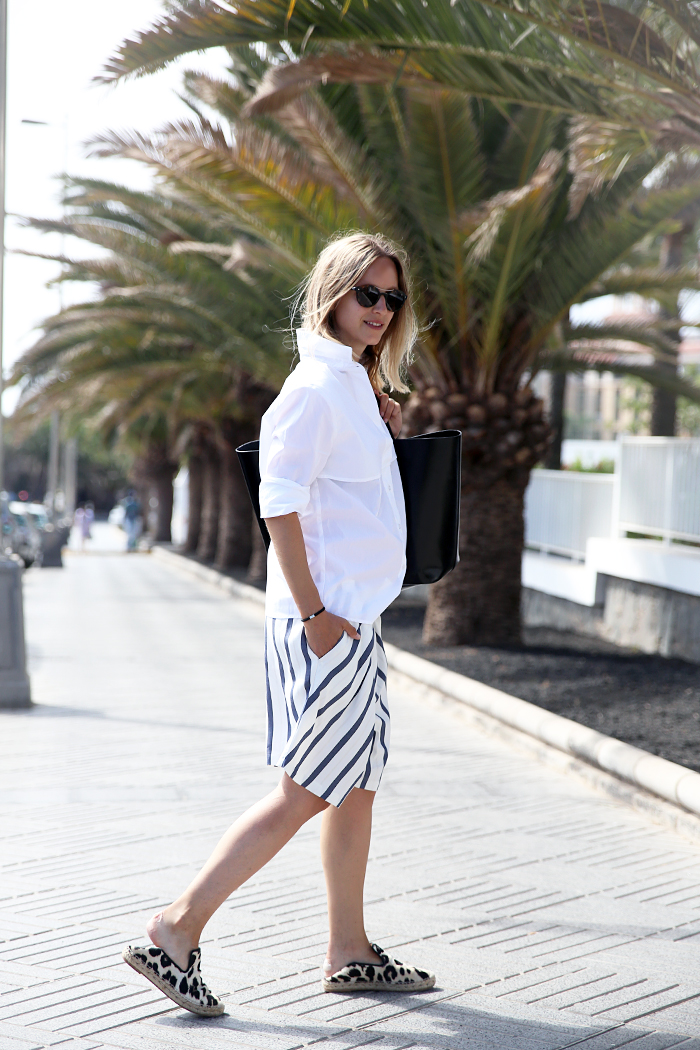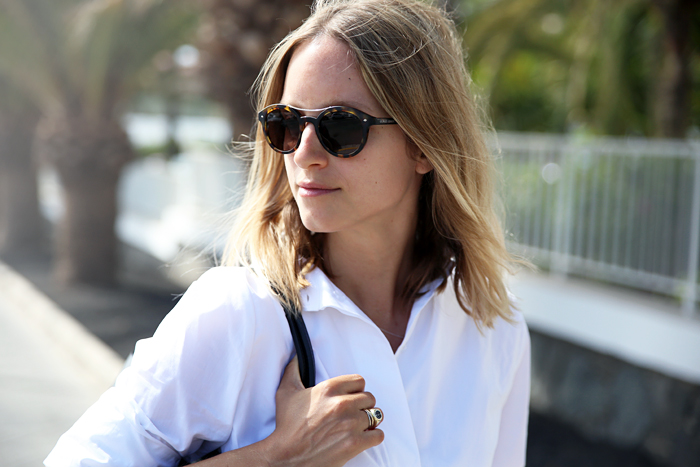 Photos by Sabrina
It's interesting to see myself wearing this outfit, because as comfortable I felt in it yesterday, as comfortable it looks… The red lipstick I put on later that day was to prevent myself from feeling like a boy going to the beach. I don't know why, but the bermudas (which are in fact the only pair I found with elastic in the waist band, hurray for the bump-proof-bermuda) are very boyish. Not a bad thing, but when not being on the beautiful Island of Gran Canaria, where a beach-feeling wins it from the urge to wear my new Tibi heels and caved in on Celine instead, I must admit I would not go out without wearing heels with it. It's all about the balance: boyish meets feminine, Birkenstock meets silkie dresses, and bermudas do in fact need heels.
But anyway, I am still on Gran Canaria while writing this post, waiting for the sun to come through the morning clouds, and enjoy my last hours in the sun. It was wonderful Moda Calida invited me to be here, and I had a wonderful time with the other people around me. Swimwear Fashion Week was a new experience, with my highlight, as contradictory as it may sound, the kids swimwear, and the lingerie on day two. Soon I will share more photos with you, as well as I will reveal what lipstick I was wearing yesterday, and how my new Tibi heels look. Until then, adios amigos!
Bermudas Zara, shirt Ann-Sofie Back, espadrilles Celine, bag Givenchy, and sunglasses Giorgio Armani.
YOUR THOUGHTS
Highlighted