COME & MEET ME TOMORROW!
Posted on June 28th 2013 by THEFASHIONGUITAR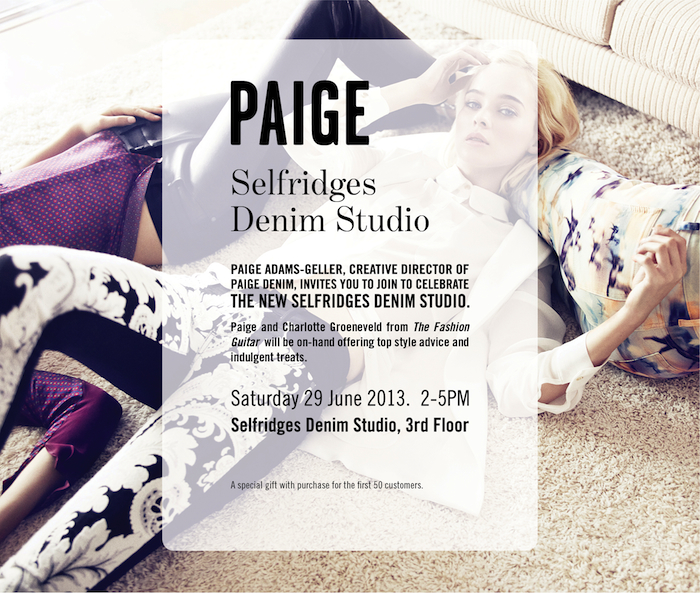 I really look forward to meeting you tomorrow between 2-5pm on the 3rd floor of Selfridges, which is in fact the new Denim Studio, on Oxford Street. Together with Paige, Creative Director of Paige Denim, I will help you find and style your perfect Paige jeans!
Ps. The first 50 customers will receive a gift with their purchase…
YOUR THOUGHTS
Highlighted