RIPPED DENIM
Posted on April 16th 2013 by THEFASHIONGUITAR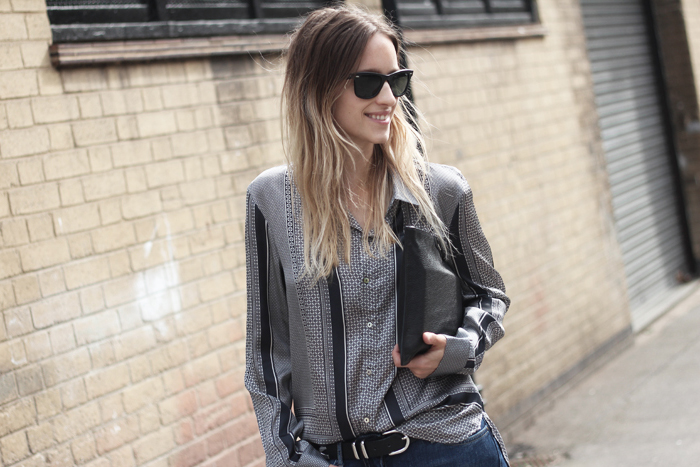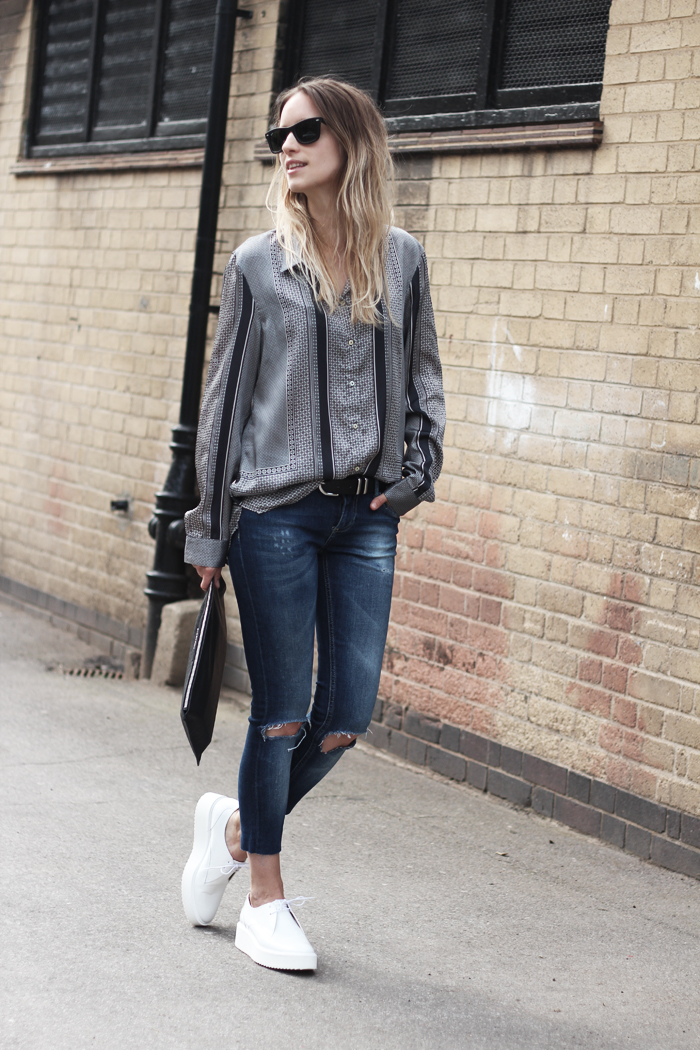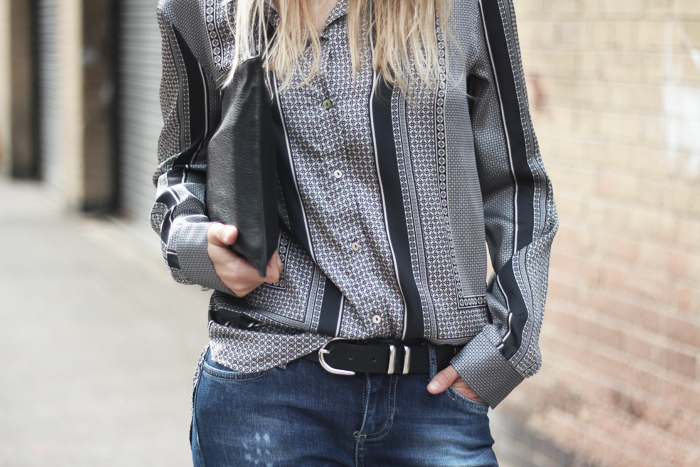 We finally feel that spring is upon us, and we slowly start to prepare ourselves. Inevitable in spring/summer preparation is a pair of sunglasses, and what better than a pair of classic Ray-Ban sunglasses?
I have collected many sunglasses over the years, but none of them had ever beaten my Ray-Ban 2140 Wayfarer. However, the story of me and my Ray-Ban Wayfarers is rather tragic: The first pair I got as a birthday present in 2008, we were together for 2 years… Then I got a new one when I was in Paris on my birthday in 2011 (remember?) for Fashion Week. This one got lost last summer. I had the feeling the Ray-Ban Wayfarer and I weren't meant to be together, but I kept being pulled back into the feeling I could not miss out on a pair in my collection. Hence, I decided to give it one more try… This might be a 3-time-more-luck-thing?
But anyway, who cares about me and my sunglasses? However, I do care about your sunglasses collection, cause every girls needs a pair of Wayfarers. Hence, I am giving you the chance to WIN one: The Ray-Ban Wayfarer in matte black!
So here is what you've got to do:
Follow Sunglasses Shop on Facebook
Follow Thefashionguitar on Bloglovin
Tweet the following sentence "Win a pair of matte black Ray-Ban Wayfarers on thefashionguitar.com cc @fashionguitar @sunglassshop"
Leave a comment below when you have done the first three steps.
This giveaway is now closed!
In this post I am wearing Zara ripped jeans (DIY, but you can get a similar pair here), H&M shirt, Zara platform shoes (different design and with black platforms here, or as a sandal here), Givenchy clutch, and Ray-Ban Wayfarers.
YOUR THOUGHTS
Highlighted