MY FIRST HAIR TUTORIAL
Posted on April 11th 2013 by THEFASHIONGUITAR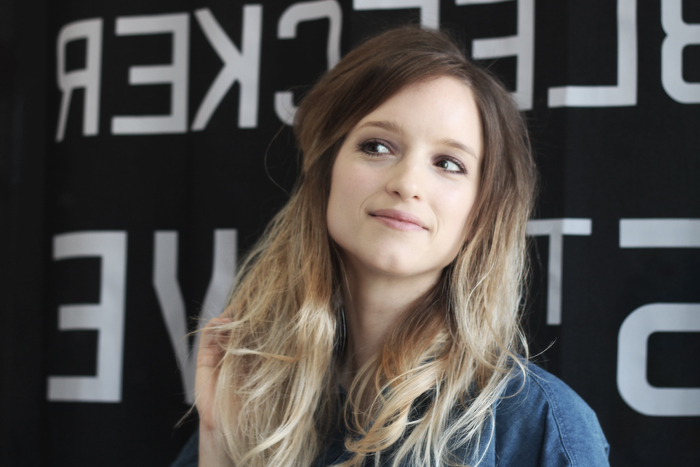 I have never done anything like a hair-tutorial before, but I thought it might be interesting to show you that doing a little extra with your hair doesn't have to take any exquisite styling skills or experience, nor does it take a lot of time. I mean, since I am a mom I have definitely very limited time for my hair and make-up, nevertheless being a mom gave me the urge to put more effort into 'myself' cause I never want to end up being a sloppy mom!
To create this simple yet glamorous hair-do, which is perfect in combination with a more casual look, I used the TONI&GUY's Glamour range. Oh and please forgive me,  I am one of those people who loves to try new hair and beauty stuff when it hits stores, hence I bought all of it… From left to right on below's photo: Moisturising Shine spray, Serum drops, Firm Hold spray, and Spritz and Shine Liquid mouse. I couldn't resist buying the big curling iron too…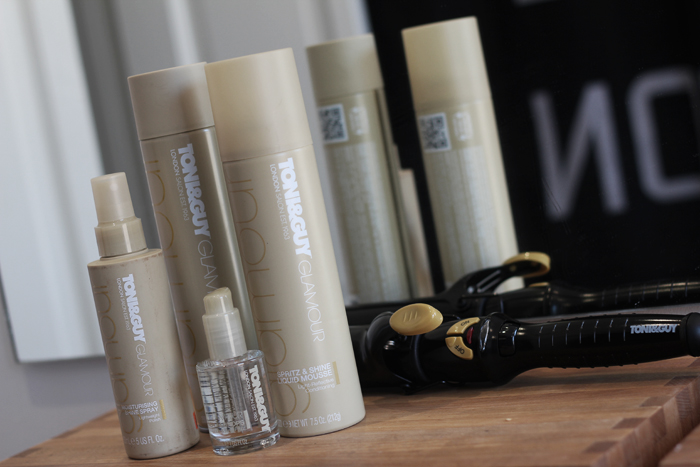 While making this tutorial, I found out that I can't do it with simply a few photos, so photographed most of the steps. I hope you don't find it a photo overload, but see it as helpful in creating my look.
First step after washing and brushing my hair is to put in TONI&GUY Glamour Spritz and Shine Liquid mouse, from roots till ends. It gives your hair volume, and it's a proper base when working with your hair. Next step is to blow-dry your hair until it is almost completely dry. All together this took me around 3 minutes.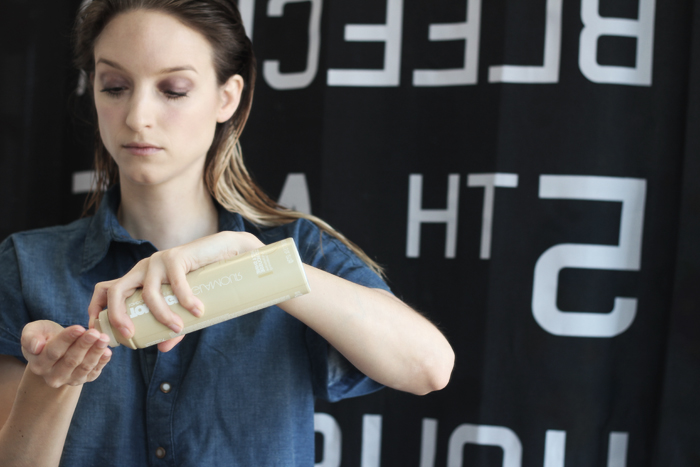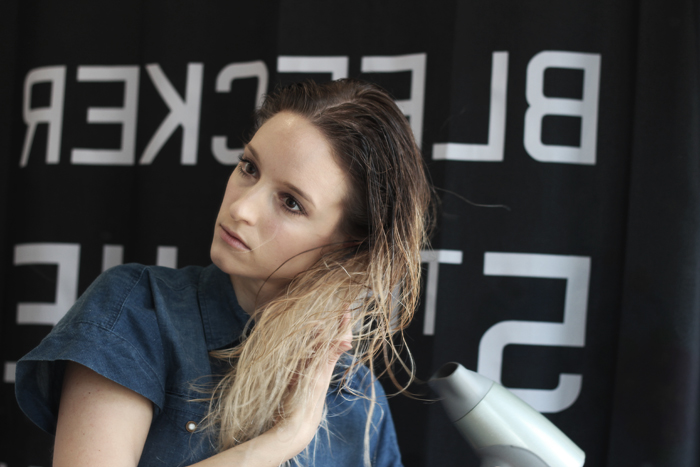 Now you might think the hard part will start, the actual styling part… But trust me, if I can do it, as a real hair-do-rookie, you can do it too!
Next step is to divide your hair on the side, and I did this with one of those combs on which at one end you have the actual comb and on the other end a pin with which it's super easy to divide your hair. After dividing it you comb it slightly so it will stay in place. As you can see in the photo, the TONI&GUY Glamour Spritz and Shine Liquid mouse in combination with the blow-dry actually did give my hair volume already (promise, I didn't do any backcombing yet).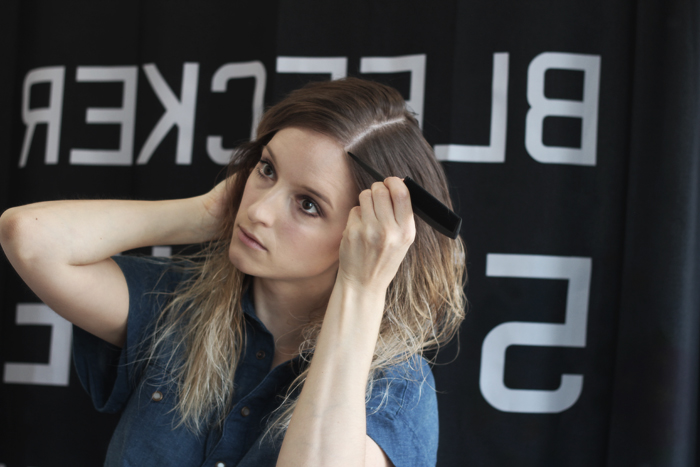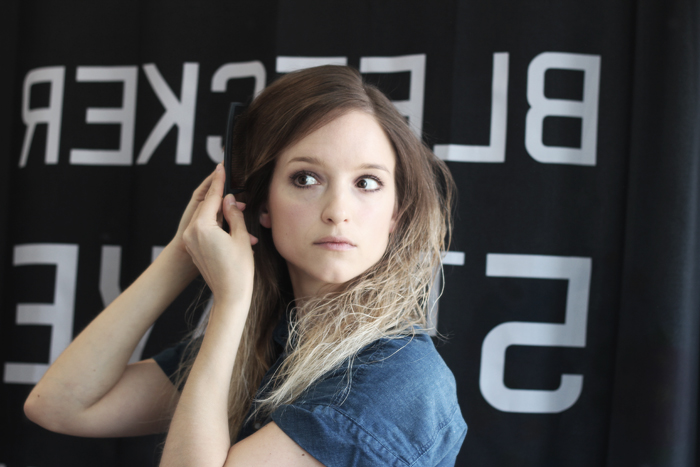 Eeeeeks, now I had to use the curl iron… but again, it is very easy (but make sure you don't burn your ears or fingers). You first put the upper half of your hair up so you can do the lower parts. I took big chunks of hair, cause I want to have big curls, but you can do this as you desire. You have to spray them before curling them with the TONI&GUY Glamour Firm Hold hairspray so the curls will hold better.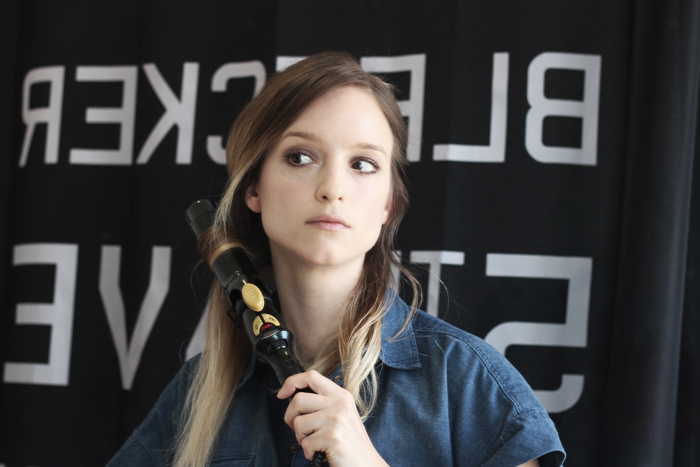 After curling it I sprayed some TONI&GUY Moisturising Shine spray on it to make sure it didn't start to look dry, and then started the backcombing. Something you might be slightly afraid of, because it looks as if you are breaking your hair, but I guess if you use caring products, it is okay to do it every now and then. You start at the back of your head, working your way to both sides.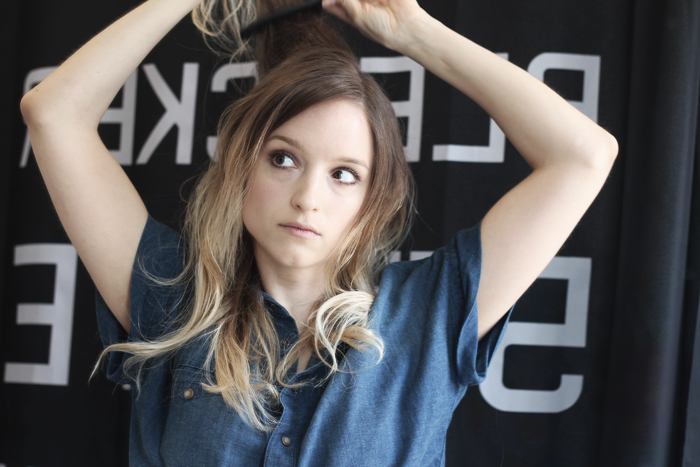 Next step in this look is just a little details, but absolutely necessary for me, because I don't want to have my hair in the way all day: putting it on the side with a little pin. This creates extra volume on the front, and it simply makes it very wearable!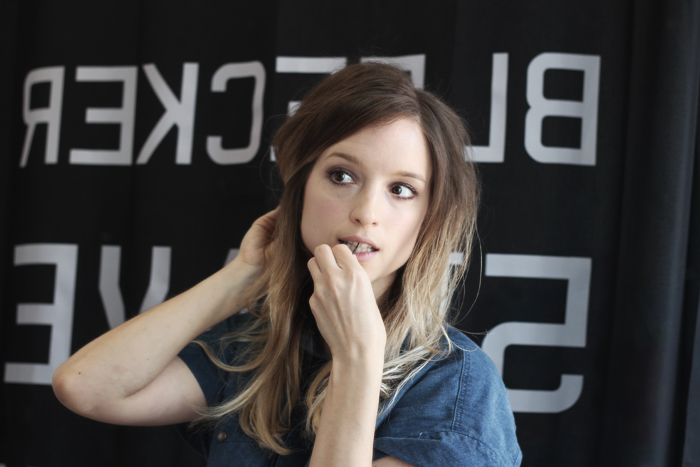 Last but not least, a few drops of the TONI&GUY Serum drops on your finger tops, putting it in the ends of your hair to make sure it shines and stays far from looking dry, and some TONI&GUY Firm Hold spray.
DONE! My very first hair tutorial, creating a glamorous, yet every day look with lots of volume, which definitely compliments every casual look.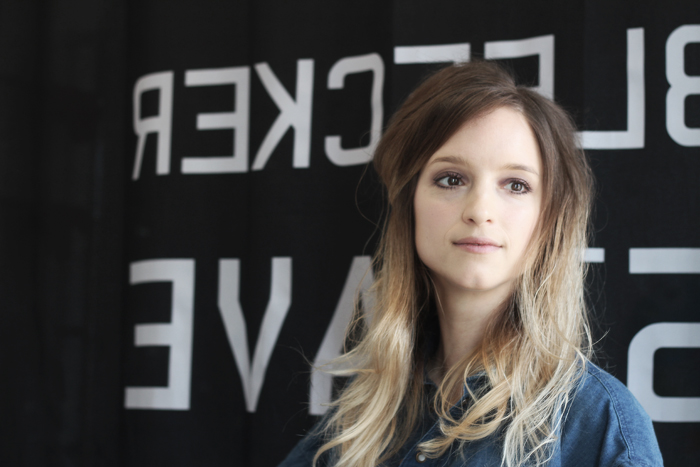 You can buy the TONI&GUY Glamour range at your local drugs store, such as Etos (The Netherlands) and Boots (UK), or at any TONI&GUY salon. For more 'hair' inspiration you can always visit TONI&GUY's Facebook page or Youtube channel.
YOUR THOUGHTS