WELCOME WEEKEND!
Posted on April 6th 2013 by THEFASHIONGUITAR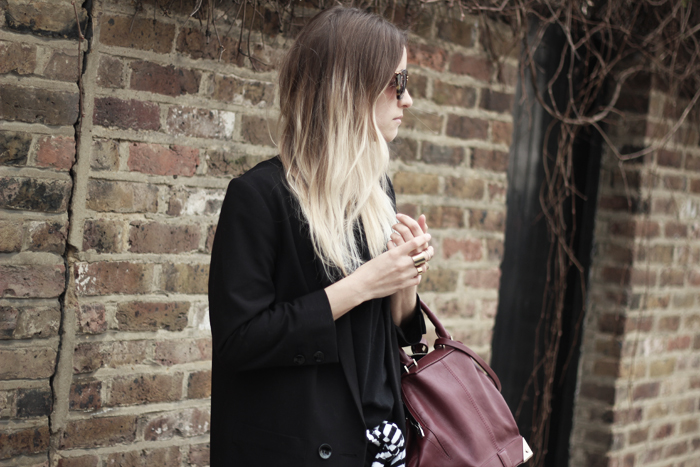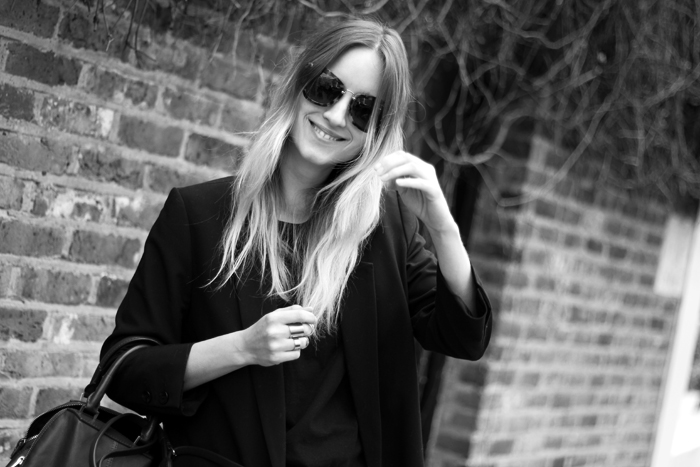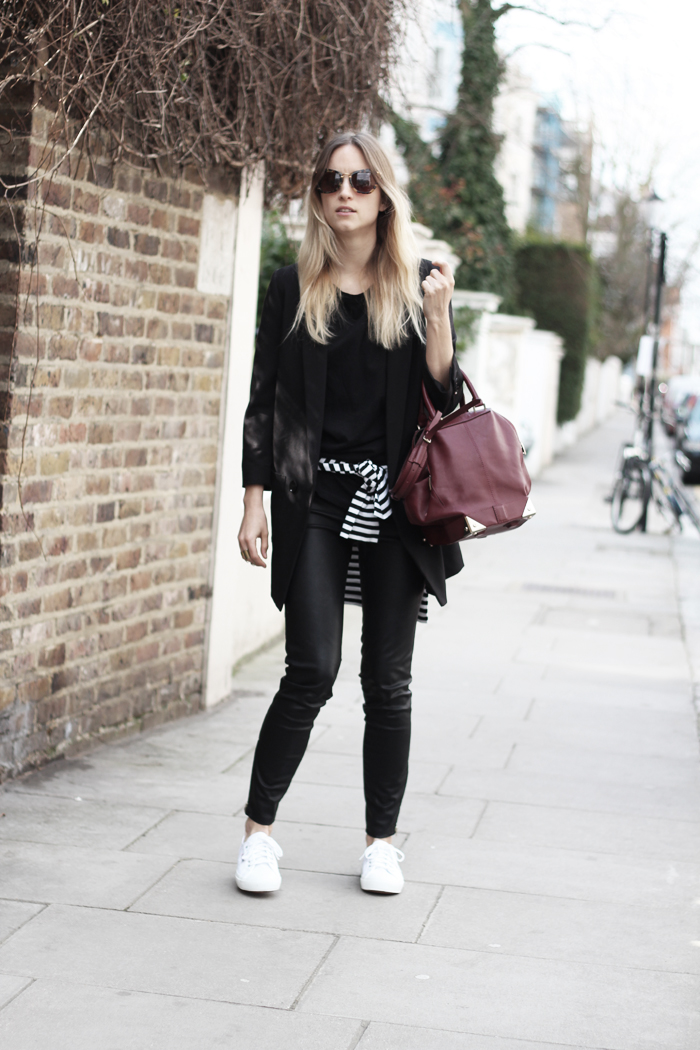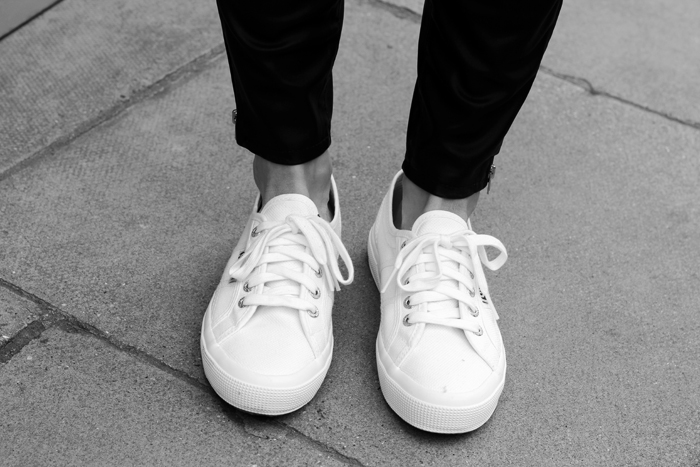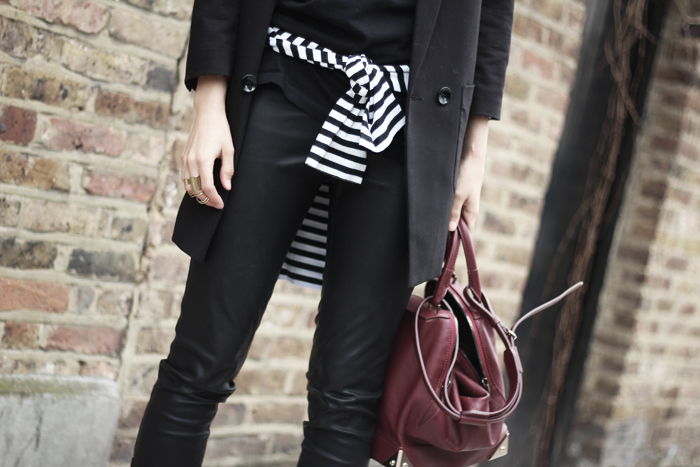 With a very busy week ahead, I will be working all weekend to prepare blog posts and other blog related stuff. Not that I am complaining, cause this is what I love to do, but you always see that when you actually have to work during a weekend, the weather is really nice. I hope everyone will enjoy a little bit of sunshine this weekend, so we can all charge ourselves after those dreadful dark days… Has spring finally begun?
I am wearing a Zara legging (similar here), Superga sneakers, ASOS boyfriend t-shirt, H&M long blazer (similar here), Miu Miu sunglasses (similar here), Comme Des Garcons striped t-shirt (similar here), ASOS rings, and Alexander Wang bag (in black here).
SHOP MY WARDROBE I've added more shoes!
YOUR THOUGHTS
Highlighted