BACK!
Posted on March 9th 2013 by THEFASHIONGUITAR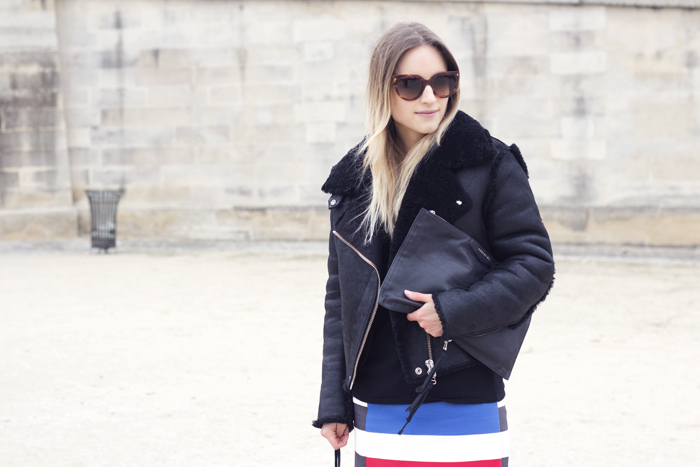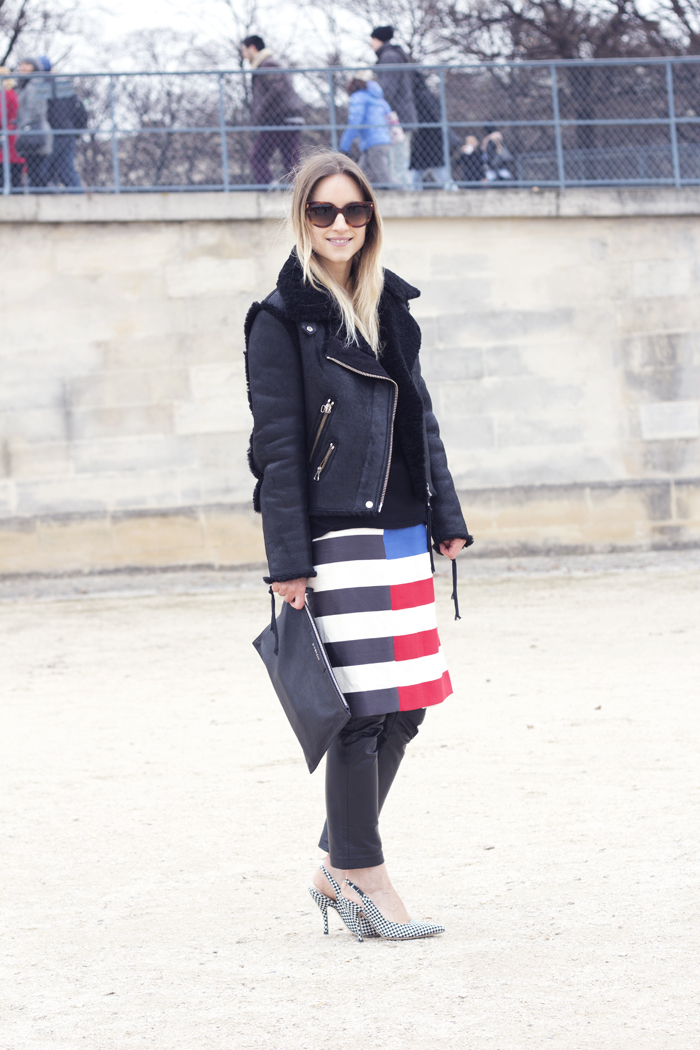 Photos by Sabrina
I am not going to apologize for not being around for a few days, because I think it's very legit to do this once every two and a half years ;) Coming back from Paris and suffering from a serious cold (together with James) made me realise that from a health point of view it is very good to take a few days off once in a while. I am not sure if I will stick to doing this, or at least not as much as I should, because I am that 'all or nothing' kind of girl, so either I do it good, or I don't do it at all… Anyway, I am back now, and I am not planning on taking leave any time soon again, cause I missed you guys!!
Above my last look from Paris Fashion Week, wearing an Acne skirt and jacket, Sara Berman leather pants, Dries van Noten heels (see more here), Anine Bing jumper, Givenchy clutch, and Prada sunnies.
Hope you all will have a lovely weekend, and especially Nina Bozic-Masic, cause you won the Ray-Ban mirrored sunglasses (more here)!! I will email you shortly for your details.
YOUR THOUGHTS
Highlighted