WHEN DREAMS BECOME REALITY
Posted on February 19th 2013 by THEFASHIONGUITAR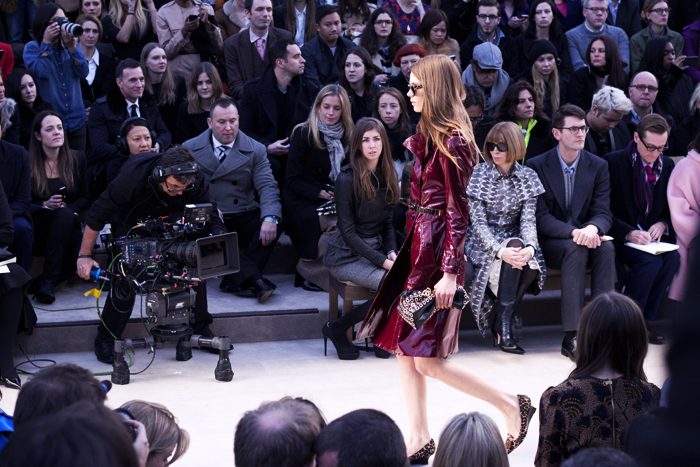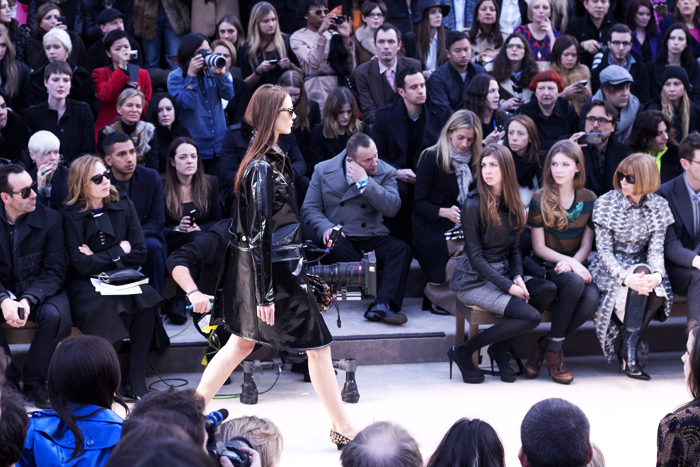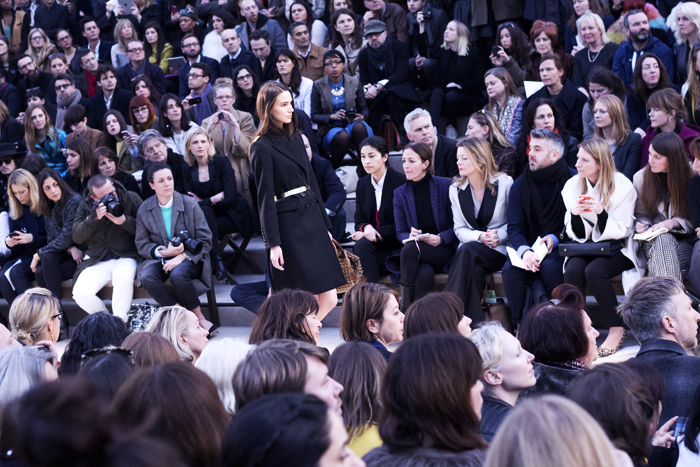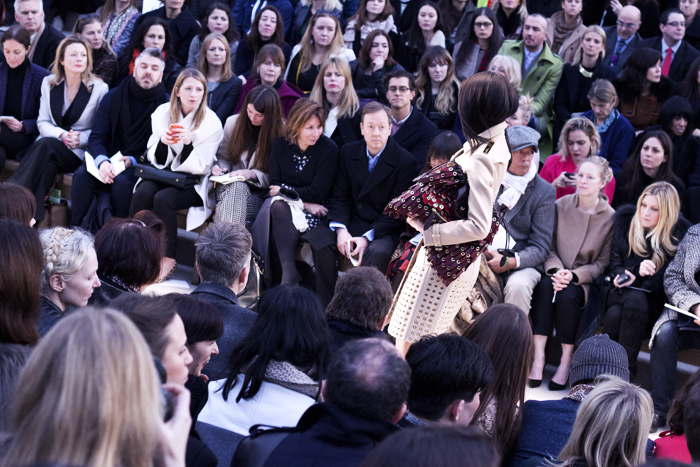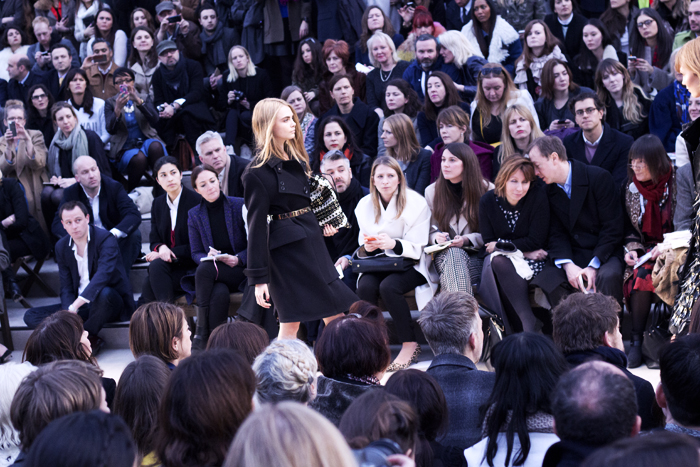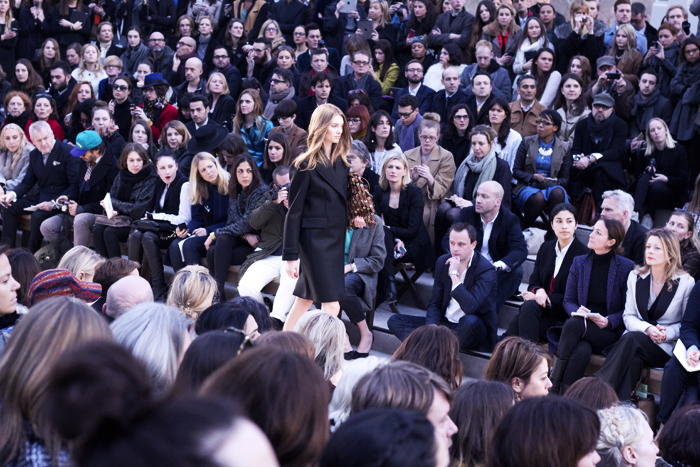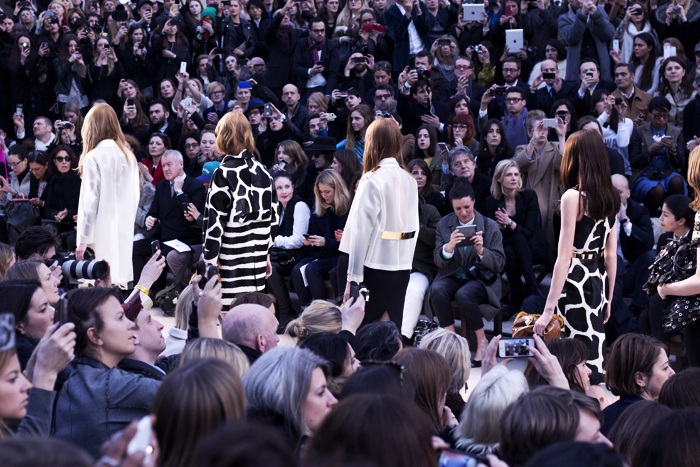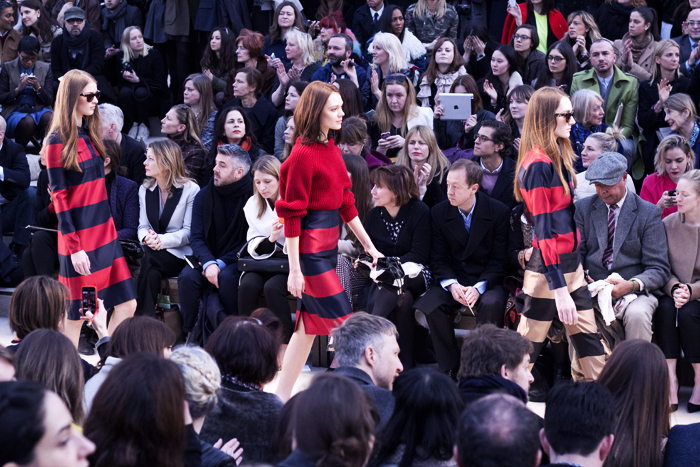 Photos by Charlotte / Thefashionguitar.com
For me it was always a dream to go to the Burberry Prorsum womenswear show at London Fashion Week. And after two years, this dream became reality. Yesterday at 4pm in Kensington Gardens, where Burberry's show space is beautifully tucked away every season. Far away from the Somerset House crowds, yet visited by everyone who is interested in Burberry, or the people wearing Burberry/attending the show.
I felt like walking on air when entering the venue. The red carpet where the celebs entered, I walked on it as well. The huge photo pit where the celebs are photographed, I've seen it now in real life (plus the celebs). The beautiful inside of the glass house where the runway is build, I walked over the runway. So when I was standing next to my friend and the show started, I felt as I was in fashion week heaven. So honoured, and so excited. Finally I was here, at the Burberry Prorsum womenswear show.
Obviously the photos are taken from a bit higher up, so you have to take a closer look to see the looks properly, but still I believe you get a good idea of my favourites from the show. Plus, you can spot 1. big bloggers (e.g. Chiara and her boyfriend), 2. Anna Wintour, 3. Garance and Scor, 4. Caroline Issa. Did you spot them?
Christopher Bailey you did again an amazing job, as I want almost all the looks straight from the runway. Burberry, thank you for having me!
You can still watch the show, click here to go to the video.
YOUR THOUGHTS
Highlighted