WHEN IT'S COLD, SMILE!
Posted on February 18th 2013 by THEFASHIONGUITAR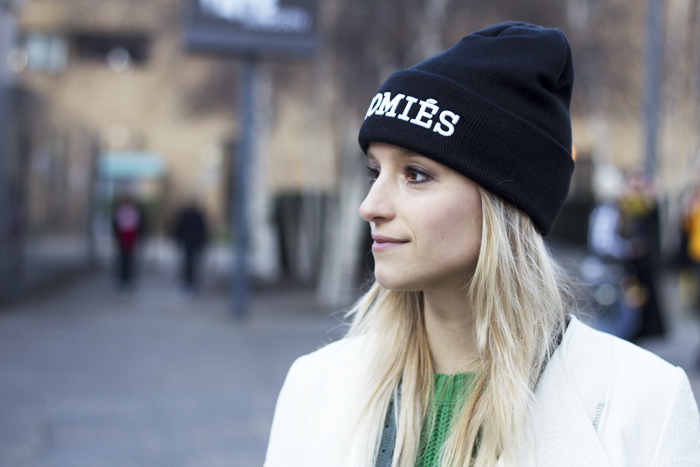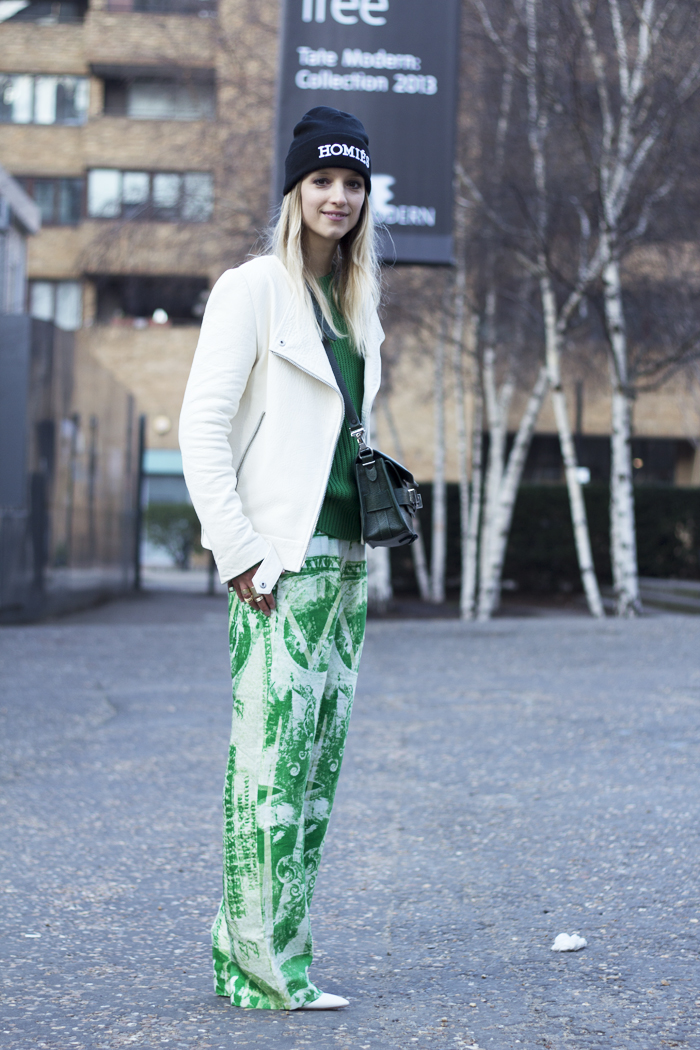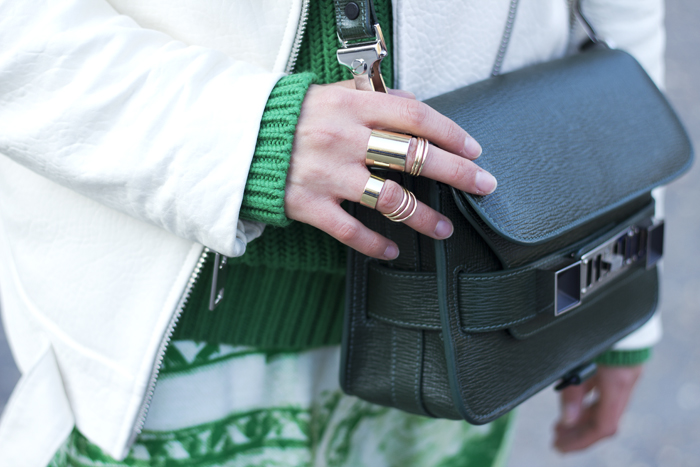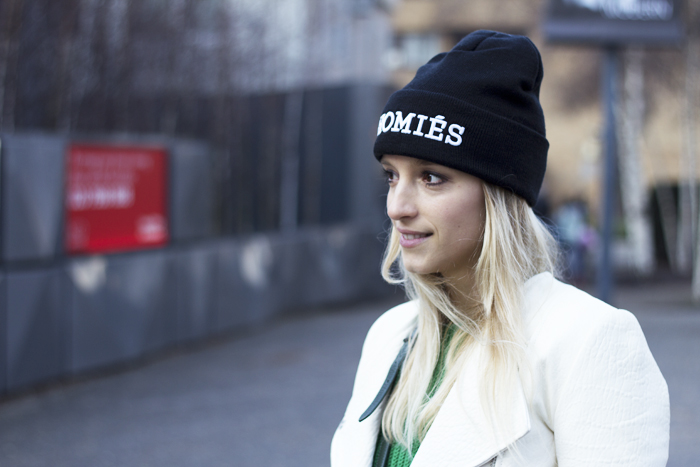 Photos by Soraya
My look from yesterday at Topshop's Unique A/W13 show. I was so cold, even with wearing thermal underwear (how charming), that at some point smiling seemed not an option anymore. But when it's cold like that, it's better to at least try to keep smiling, cause a smile warms the heart, and what warms the heart warms the body…
I was wearing my Acne trousers, with a MICHAEL by Micheal Kors knit, Zara leather jacket (similar here), Alexander Wang heels (similar here), Proenza Schouler PS11 mini classic bag (hologram version here), and Homies by Brian Lichtenberg beanie (get the cap here). The rings are ASOS (similar here, here, and here).
YOUR THOUGHTS
Highlighted