DOUBLE JACKETS
Posted on February 16th 2013 by THEFASHIONGUITAR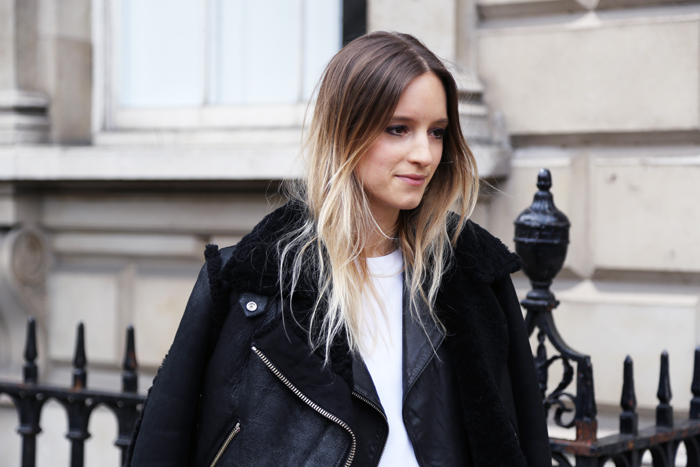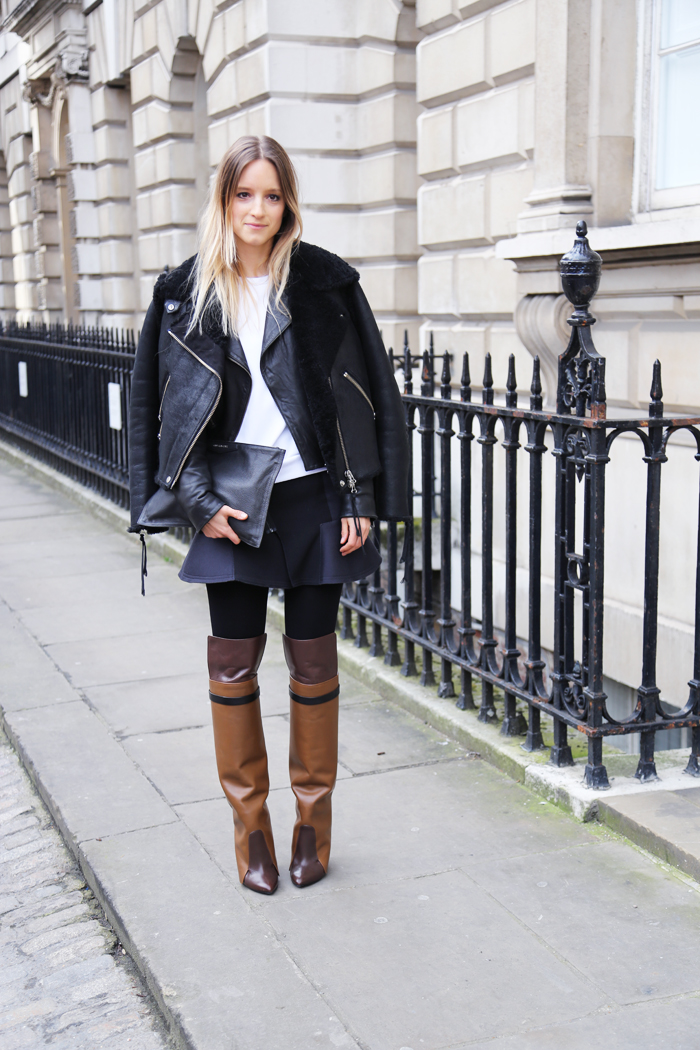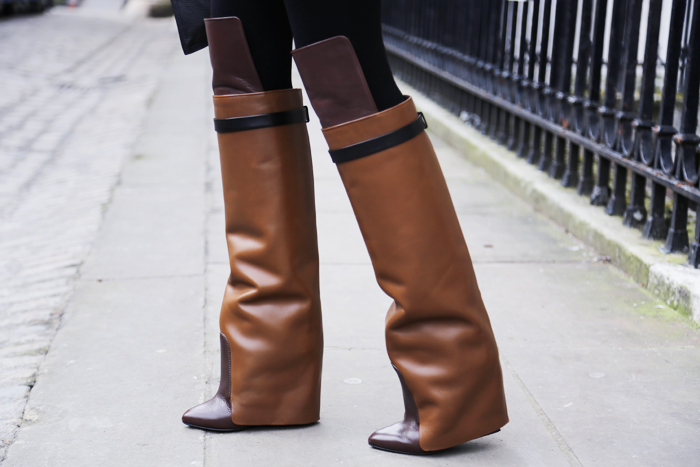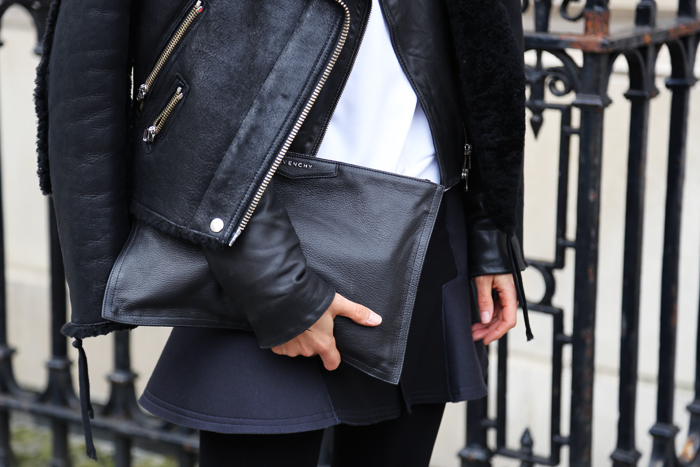 Photos by Soraya
Today, at the second day of London Fashion Week, I met up with a couple of friends at Somerset House after walking way too long, considering these boots, from the tube station… The weekend service of the London Underground isn't really ideal for getting to Fashion Week, however, going by cab isn't really an option to travel either, cause the traffic is insane. Actually, something even more insane, on day one my cab driver was held by the police (I had only 15 minutes left before KTZ started) and he had to get out of his cab… endless minutes later, KTZ was already over, I finally arrived at Somerset House… Perfect! For some reason cabs and Fashion Week aren't working for me I tell you. Last year I had something similar, but I won't bother you with that story as well. Anyway, these boots are much more comfortable that my friends who have them too told me, but still…
So, when I arrived and finally met with my friends, the 'show' could start. It's kind of insane (in a cool way) what happens as soon as you set foot at the show space area. I fully admit it feels very flattering having your picture taken for international magazines and websites. It's kind of a little girls dream coming true being featured in a magazine. Really!
Now over to today's look: I was wearing the Givenchy boots I cherish, as well as the Givenchy clutch. My skirt is from The Kooples, the jumper from Topshop, the jacket from Pauw and the jacket draped on my shoulders Acne.
I am off to bed now, cause I need to refill for tomorrow when I will go to the Topshop venue to shoot, hopefully, the best streetstyle photos. Have you seen today's shots yet? See them here.
YOUR THOUGHTS
Highlighted